A group of Vancouver chefs are cooking and selling batches of sustainable seafood chowder using their unique recipes to support the Vancouver Aquarium.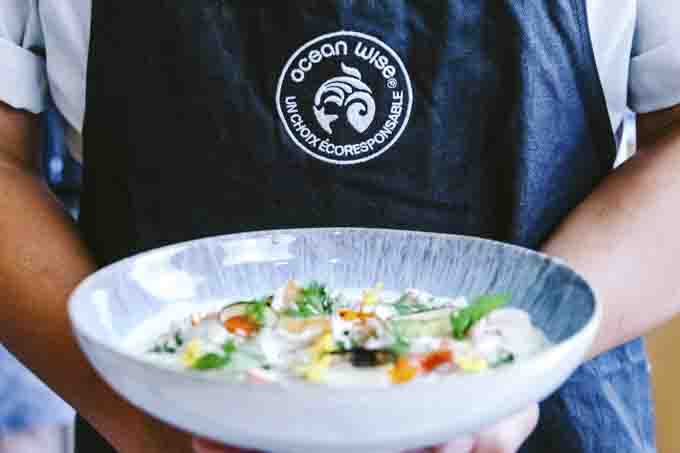 The fundraising chowders are available for purchase starting Friday, May 22 at each chef's restaurant or location.
Most chefs will sell their chowder fresh or frozen in 1 litre sustainably sourced take-away containers for $20 (with a minimum of $15 going to Vancouver Aquarium).
Some chefs will serve their chowder in smaller portions as part of their menu (with a minimum of 75% of proceeds to Vancouver Aquarium, although many chefs are being more generous).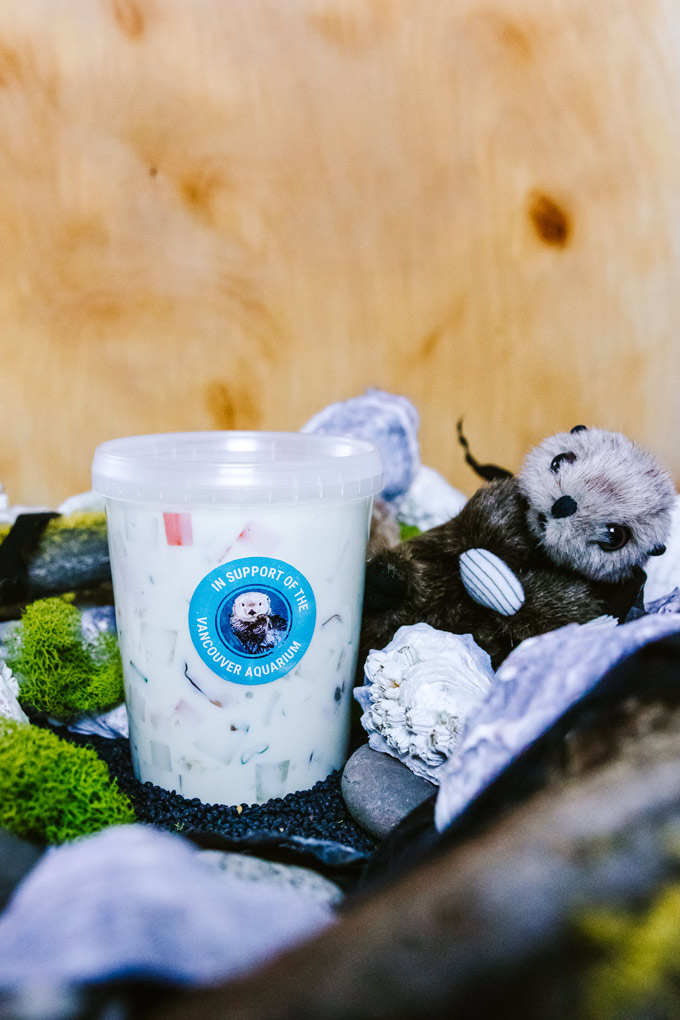 All of the ingredients available to the chefs for their chowders are being donated for FREE thanks to suppliers including Ocean Mama, Freshline, Organic Ocean, Gindara Sablefish, Nextjen, Intercity Packers, Deluxe Seafood and Sysco.
The donated ingredients include sustainably harvested Haida Gwaii razor clams, sablefish and salmon, right down to the cream, butter and gluten-free flour.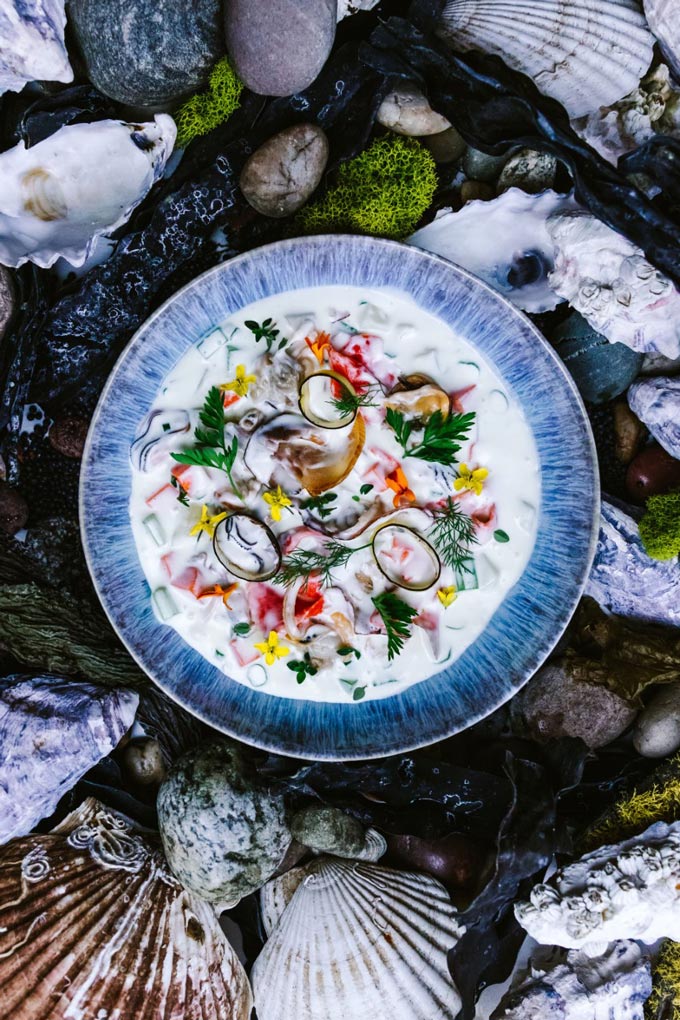 #ChefsforVancouverAquarium Ocean Wise Seafood Chowder Menu
Chef Ned Bell and Chef Stacy Johnson (The Naramata Inn) - Ned and Stacy's Naramata Inn Smoked Seafood Chowder
Chef Rob Clark - Fish Counter Chowders. Available at The Fish Counter
Chef Alex Chen - BLVD Signature Clam Chowder BLVD Signature Clam Chowder with Maple Cured and Smoked Sablefish. Available at Boulevard Kitchen & Oyster Bar
Chef Hamid Salimian: Granville Island Summer Clam Chowder. Available at Popina Canteen
Chef Amanda Cheng and Chef Makoto Ono: Mak N Ming Kitsilano Beachside Sake Kasu Rasor Clam Chowder. Available at Mak N Ming
Chef Welbert Choi: Hand-shredded BBQ Duck and BC Scallop Chowder. Available at Forage
Paul Zhang: Heritage Seafood Coconut Curry. Available at Heritage Asian Eatery
Chef Chris Andraza - Fanny Bay West Coast Smoked Oyster Chowder. Available at Fanny Bay Oyster Bar & Shellfish Market
Chef Poyan Danesh (Ocean Mama Seafood) - Ocean Mama Ocean Wise Shrimp Chowder. Available at Windsor Meats
Chef Mark Amos: Spicy Coconut Corn and Seafood Chowder. Available at Edge Catering
Chef Mark Greenfield: Seaside Provisions Style New England Clam Chowder. Available at Seaside Provisions
Chef Paul Benallick - Hollyburn Ocean Wise Seafood Chowder. Available to members at Hollyburn Country Club
Since closing to the public on March 17, the not-for-profit Vancouver Aquarium has lost millions in ticket revenue that would normally support animal care and ocean conservation programs.
The lost revenue has put the Vancouver Aquarium in a precarious financial position.
Even after dramatic cost cutting, the organization is still faced with more than $1 million a month in operation and facility expenses.
Even when the Aquarium is able to re-open, it will be months, if not years, before the organization will be able to recover from the business impacts of the pandemic.
Find out more here: www.aquablog.ca/2020/05/chefs-for-vancouver-aquarium-eat-sustainable-seafood-chowder-and-support-the-aquarium