One neighbourhood favourite in the Little Mountain area is Long's Noodle House serving Shanghainese and Sichuan foods. It's a quaint, cash-only, hole-in-the-wall sort of joint where the food is so good people will line up for it. Earlier this month, my friend took me and my husband out for lunch at Long's Noodle House – one of my friend's favourite places to eat.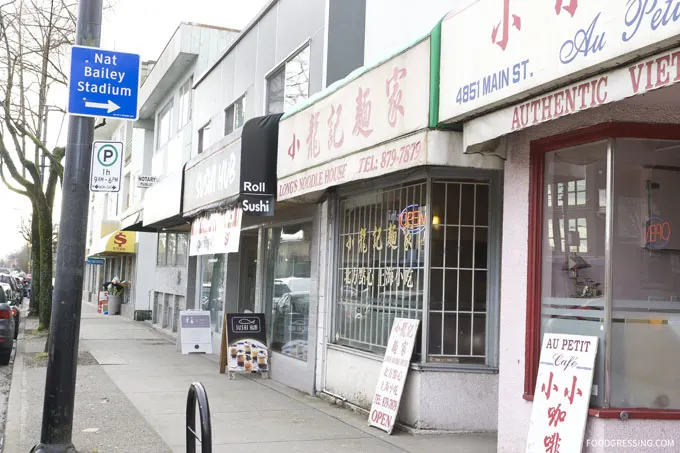 Small, Minimal Interior
The interior of Long's Noodle House is small and quite crammed. Our group of four (my friend, his daughter, me and my husband) were seated in the back corner of the restaurant by the kitchen. The back of my seat was almost pressing against the seat of the person behind me.
What We Tried
We ordered the following for lunch:
Beef rolls ($6.95)
Small wontons in spicy sauce ($5.95)
Steamed mini pork buns (xiao long bao) x 3 ($6.50 each)
Shanghai style pan fried thick noodles ($9.50)
Stir Fried Pea Shoots with Garlic
The beef rolls were an excellent start to our lunch. The pancake was not too greasy, light but still chewy. The beef wrapped inside was nicely tender, mixed with cilantro and dressed in hoisin sauce. Nice mix of sweet and savoury flavours and overall very satisfying. I would order this again.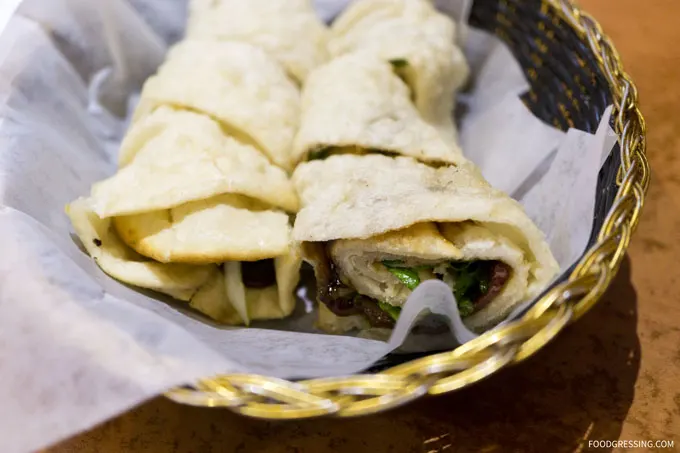 The wontons in spicy sauce was another winner in my books. The tender, succulent pork wontons were oh-so-good with the sweet, spicy and tangy Sichuan-style sauce. Another dish I would love to order again.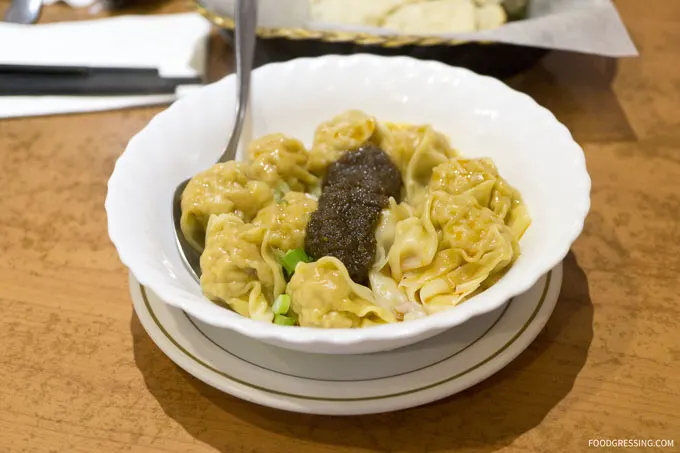 While the beef rolls and wontons in spicy sauce were top-notch, I wasn't quite blow away by the xiao long baos. It was okay just not stellar. The wrapping was nicely thin, but the filling wasn't as good as I had wanted. The pork filling was a little too mushy and the broth not rich enough for my liking.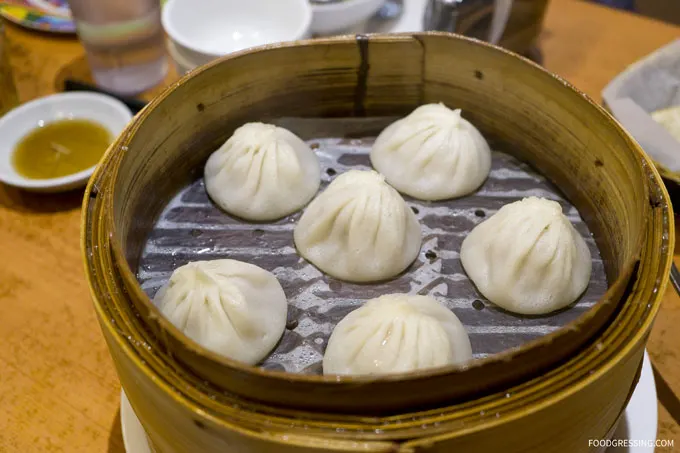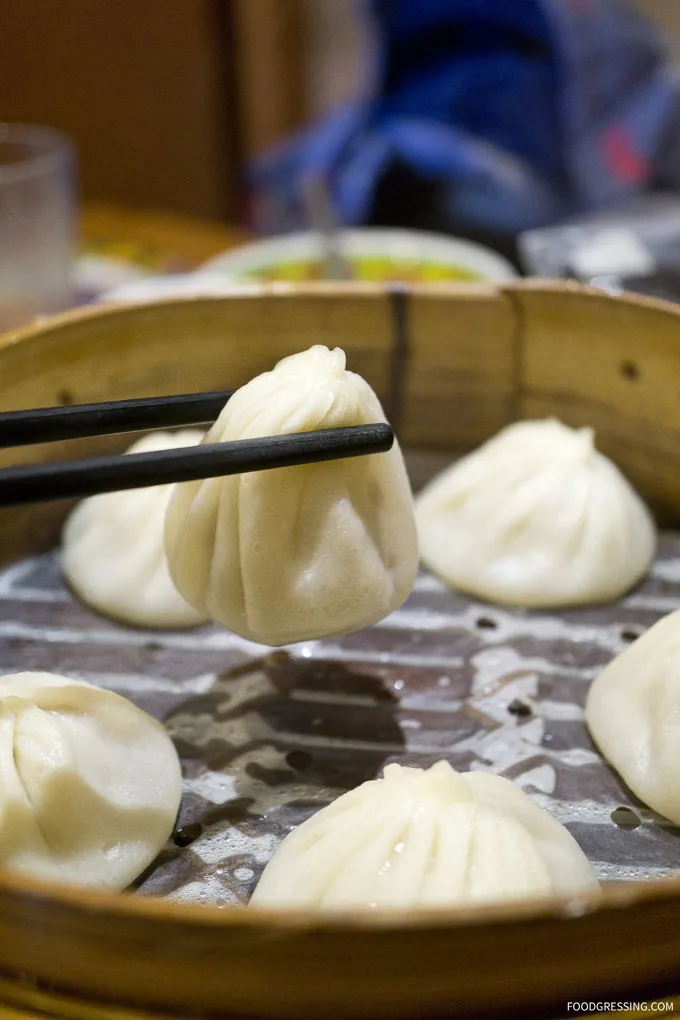 The Shanghai style pan fried thick noodles were average in my opinion. It wasn't too heavy on the soy sauce.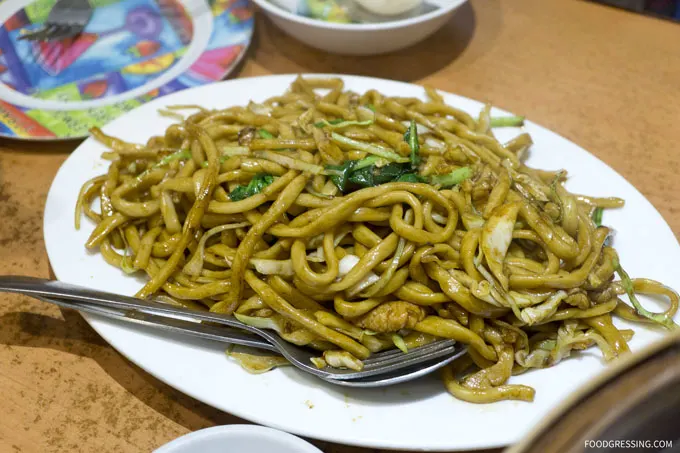 The stir fried pea shoots with garlic were surprisngly good. The shoots were sweet, tender and light and you could *smell* the garlic. I would order this again as well.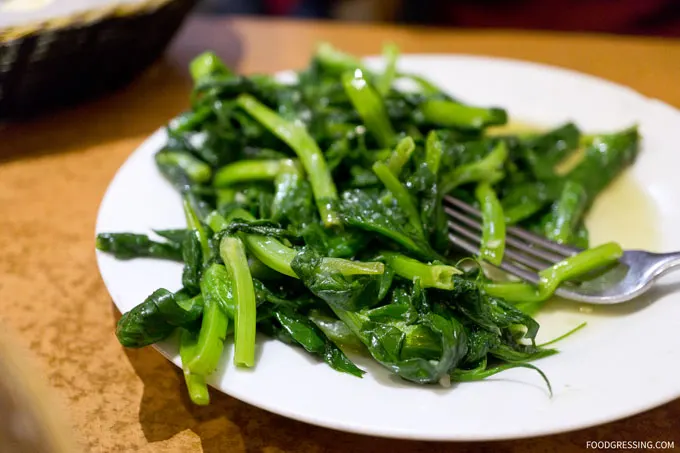 Service
I thought that the service was top notch! The staff recognizing that our table was small and that we had ordered quite a bit of food promptly removed the empty dishes. The staff are fluent English speakers.
Overall Impression of Long's Noodle House
My favourites from the meal were the beef rolls, wontons in spicy sauce, and stir fried pea shoots with garlic. Service was excellent for a small Chinese joint. Rating: 4/5