While Vancouver has numerous ice cream parlours, there are just a select few that are dedicated towards making ice cream with liquid nitrogen.  The first liquid nitrogen ice cream shop in Vancouver opened last year and was LIK N2 in the Stadium District; it is now closed and reopened as Gelato Express N2.  Then came Mister Artisan Ice Cream in Yaletown which just celebrated their first anniversary.  Magicream in Kerrisdale seemed promising with its 40+ flavours offered but the magic was shortlived as it has closed down due to a neighbourhood fire.  Newly opened in Mount Pleasant is the family-owned and operated Buckets Ice Cream.  As an ice cream enthusiast, I was eager to check out their offerings.
Note:  This is not a sponsored post.  This food in this review was not complimentary.  I did not receive any compensation or incentive to share about my experience.  The eatery did not know that I am a blogger.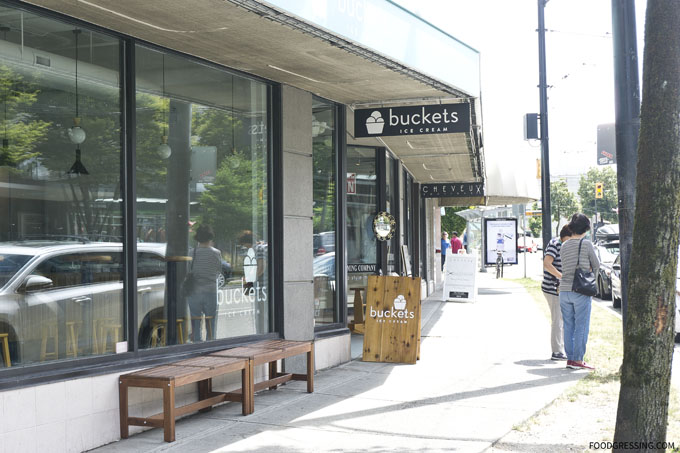 Located at 3330 Main St (between 17th and 18th Ave), Buckets Ice Cream is a small shop with minimal design.  Inside were white pallet walls, two larger communal tables and a few high top tables.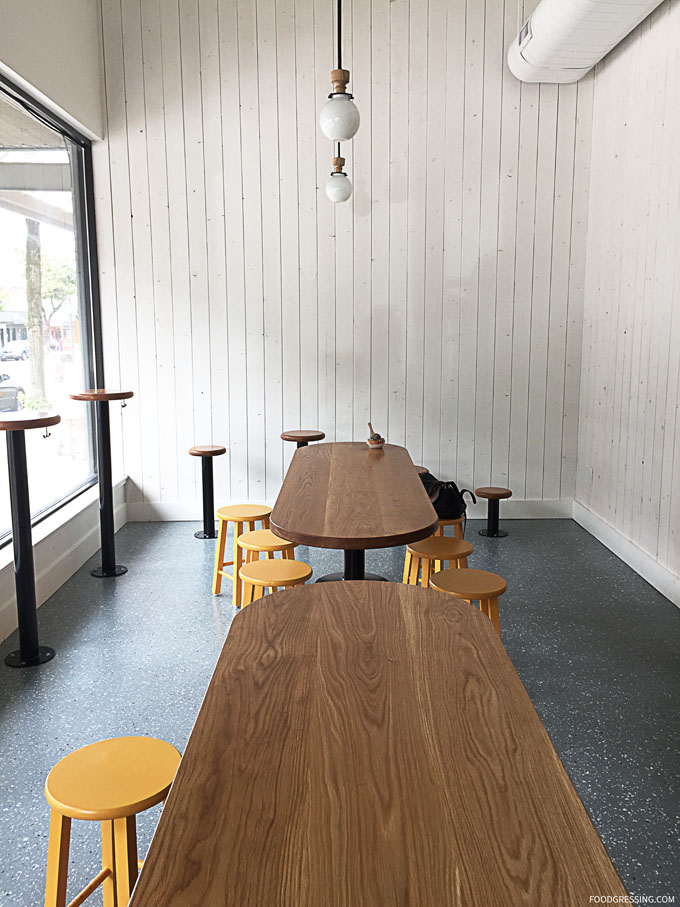 Bucket Ice Cream's flavour offering is small and focused, but apparently they rotate through different flavours.  At the time of my visit, there were just 5 flavours offered of which 2 are dairy-free.  There was Malted Chocolate, Strawberries & Cream, Black Sesame and the dairy-free options were Watermelon Sorbet and Vegan Strawberry.  The ice creams are $5.50 and a waffle bowl is an extra $0.50.  They also offer kids size ($4) and pints ($12).  What they offer is plain and simply ice cream without additional toppings.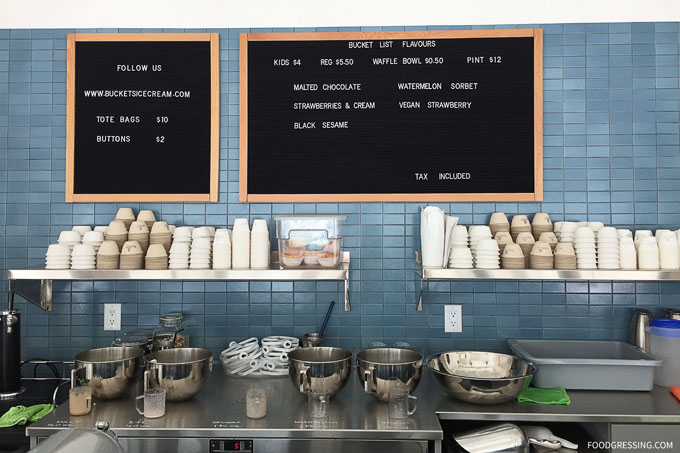 I love Black Sesame and was excited to try it as a waffle bowl ($6 total).  Here's a look at the process in which the ice cream is made before your very eyes (except for the safety glass).  This involves liquid nitrogen being added to a liquid ice cream mix which freezes while a mist is emitted.  Because liquid nitrogen is at -196°C, there is little time for ice crystals to form in the ice cream.  The resulting ice cream is a very smooth product without the use of stabilizers.
The Black Sesame flavour was fantastic.  Interestingly enough, it was a little seedy which means they didn't grind the sesame to be super fine.  I didn't mind it as I thought it added to the texture.  The ice cream was nicely smooth and creamy and I enjoyed that it didn't melt very fast (unlike my experience elsewhere).  The portion of ice cream given was good for the price and I did end up sharing it with my husband.  What surprised me was how good the waffle bowl was; it was crispy, buttery and overall tasty.  I highly recommend paying the $0.50 for it which is a reasonable price in my opinion.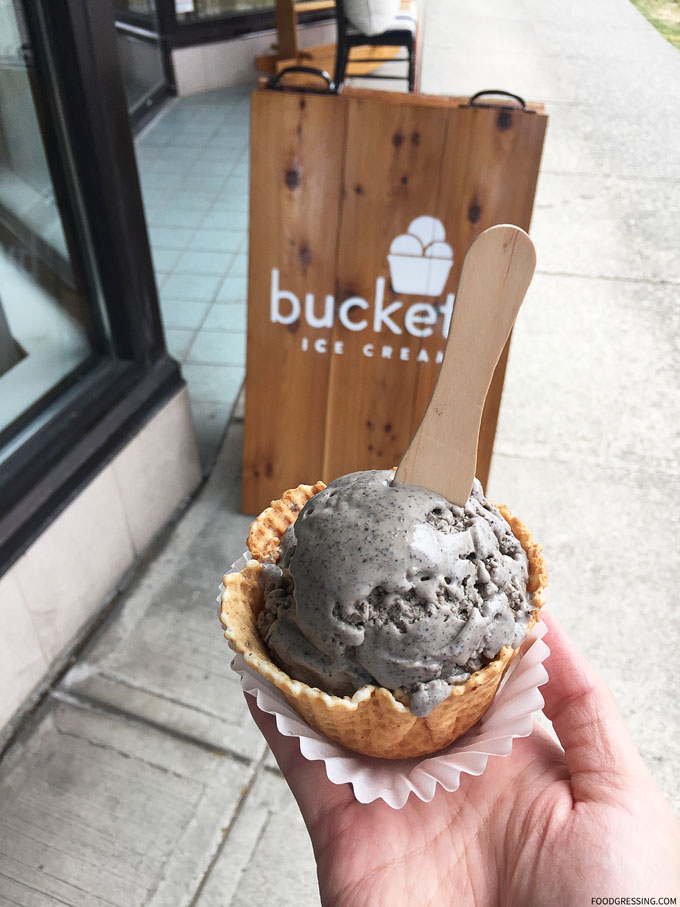 Overall Impression of Buckets Ice Cream
Although I just tried one flavour at Buckets Ice Cream, it's enough to make me want to revisit.  I really like their simple, focused menu and quality liquid nitrogen ice cream.  Rating: 4/5
Website: bucketsicecream.com