Lay's is launching the ultimate snack of the summer! For the first time ever, Lay's has taken its most popular flavours and combined them with some of the biggest names in snacking to create three NEW iconic flavour combinations. Meet Lay's Flavour Mashups!
Lay's Flavour Mashups
Lay's Flavour Mashups are an entirely new experience for your tastebuds, where two popular flavours come together on one iconic Lay's® potato chip. With the help of Doritos®, Smartfood® and Cheetos®, this is a collection of new and limited edition flavours only available in Canada – and made in Canada!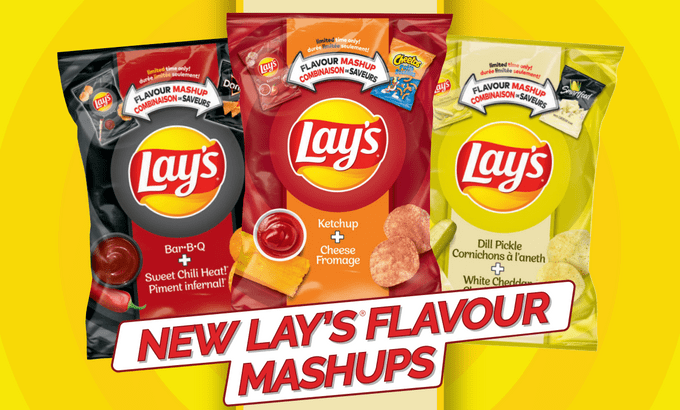 Starting today, Canadians can find them in a store near them, or at Snacks.ca while supplies last.
The new flavours are:
Lay's® Ketchup + Cheese = Lay's® Ketchup + Cheetos Cheese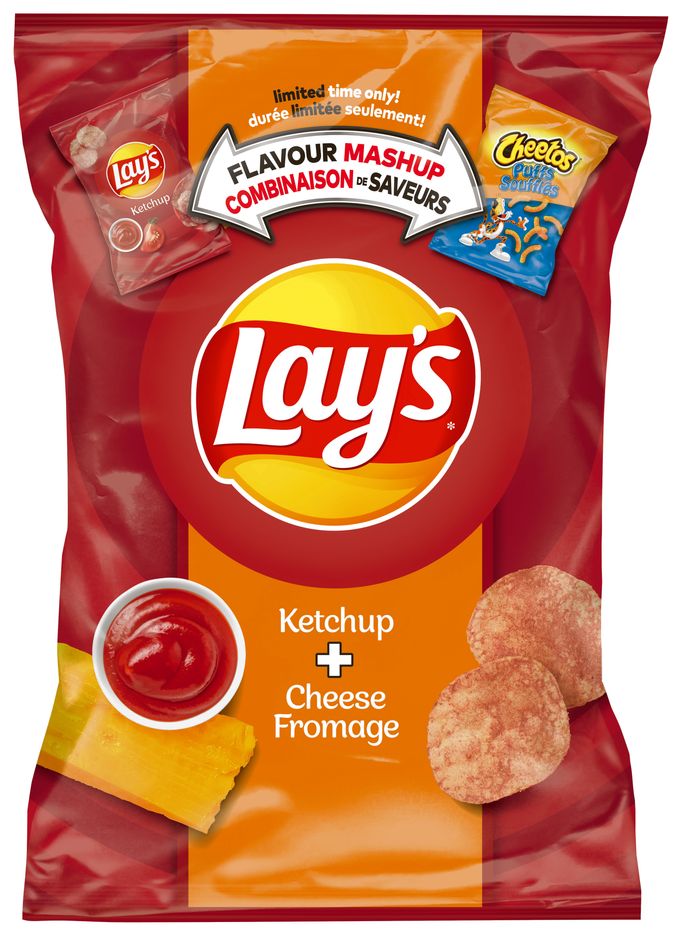 Lay's® Dill Pickle + White Cheddar = Lay's® Dill Pickle + Smartfood® White Cheddar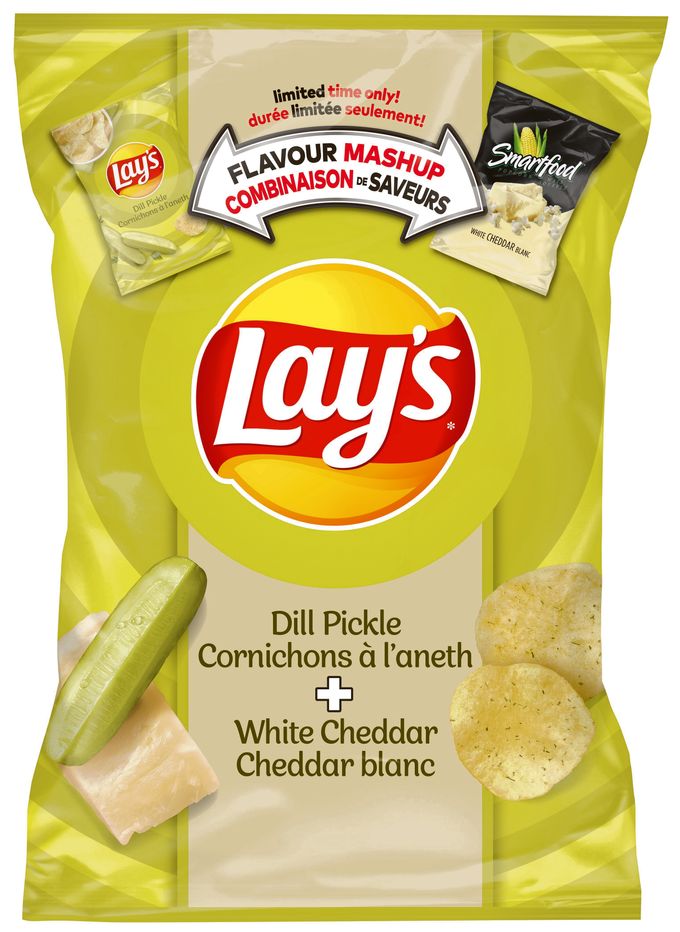 Lay's® Bar-B-Q + Sweet Chili Heat!® = Lay's® Bar-B-Q + Doritos® Sweet Chili Heat!®