The new KFC Bacon Lovers Sandwich has just been introduced to KFC's menu.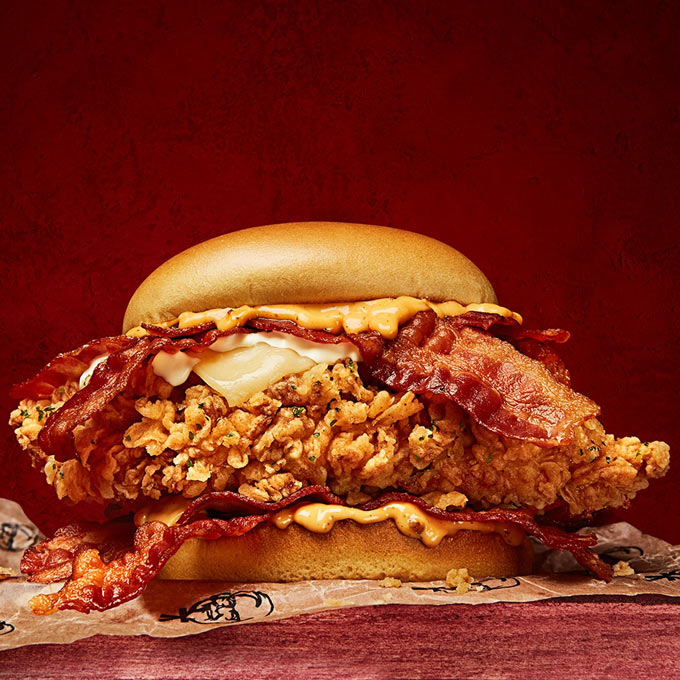 KFC Bacon Lovers Sandwich Ingredients
The KFC Bacon Lovers Sandwich features a buttermilk-marinated, hand-breaded, extra crispy chicken fillet, with 4 strips of crispy bacon, 1 slice of Canadian Monterey Jack cheese and creamy baconnaise on a potato bun.
Price
You can order the sandwich alone for $9.79.
It is also available as a Combo which includes individual fries and drink is $11.79.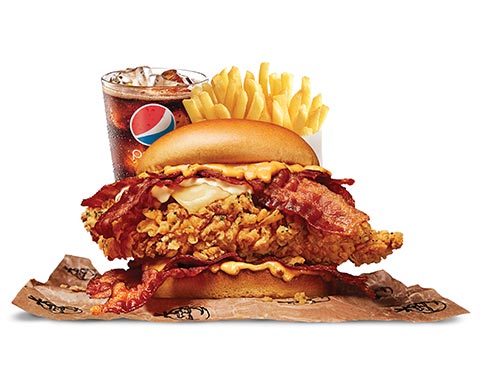 The Bacon Lovers Ultimate Box is $14.49 and comes additionally with 1 Original Recipe Tender, individual Popcorn Chicken, individual fries, individual salad, regular drink, chocolate chip cookie and 1 dip.