Kahve Coffee is a hidden gem cafe in Kitsilano's Armoury District just off the Burrard Street bridge on West 1st Street. Run by a husband and wife duo, Kahve serves "single origin" coffee from Calgary's Phil & Sebastian as well as in-house treats including sandwiches, salads, soups and baked goods. Customers will enjoy the fact that the food is made with mostly organic, locally sourced fresh ingredients and the condiments used are made from scratch in-house. Fellow blogger, Vancouver Coffee Snob, also named Kahve one of his top 3 coffee shops in Vancouver. I was recently invited to Kahve for a tasting and to learn more about their story.
Disclosure: Food and drinks in this review were complimentary. Opinions are my own.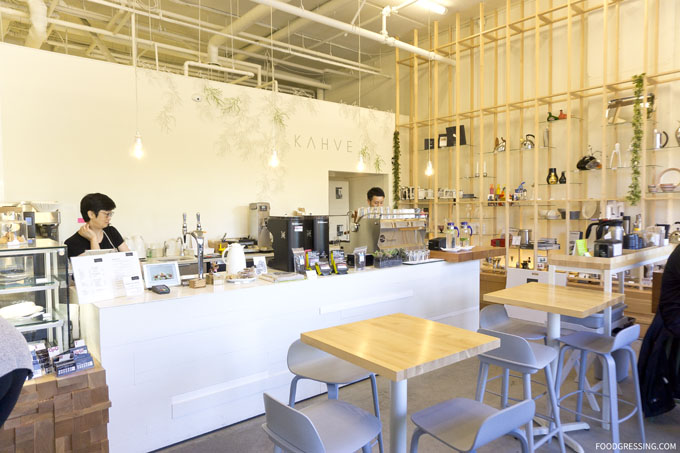 Clean, Minimal Interior
When I walked into Kahve, I was impressed by how "zen" the atmosphere was. With a white and light wood interior, polished concrete flooring and quartz countertops, the design was clean and minimalistic. The cafe is nearly 1,000-square-foot and accommodates 16 seats inside and 6 on the outdoor patio. On the side wall, you'll notice quite an array of jewelry, decor items, and housewares for sale. The owners previously operated a gift shop in West Point Grey called Enflux and Enflux still exists as part of the Kahve.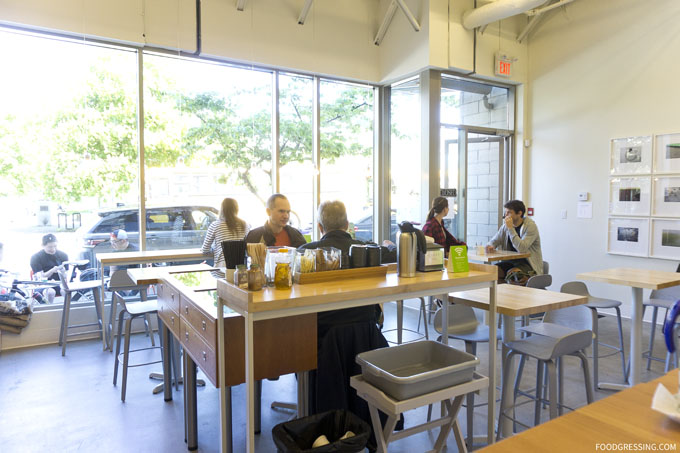 Delicious Cups of Coffee
Coffee at Kahve is by Calgary's Phil & Sebastian known for serving one of the best "single origin" coffee.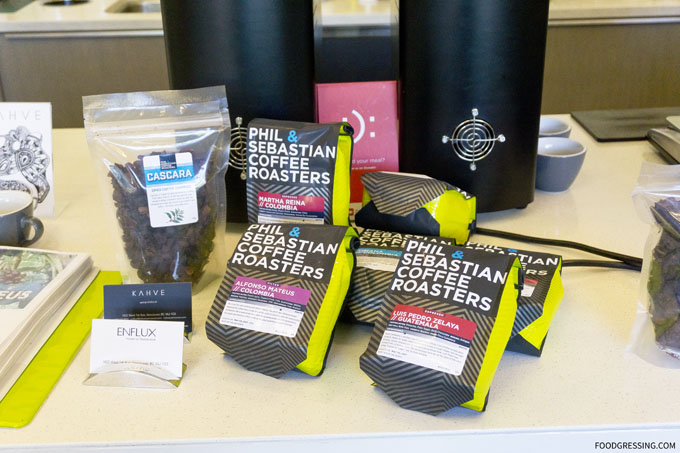 One of the baristas at Kahve is Yuki who is well-known for being a talented latte artist.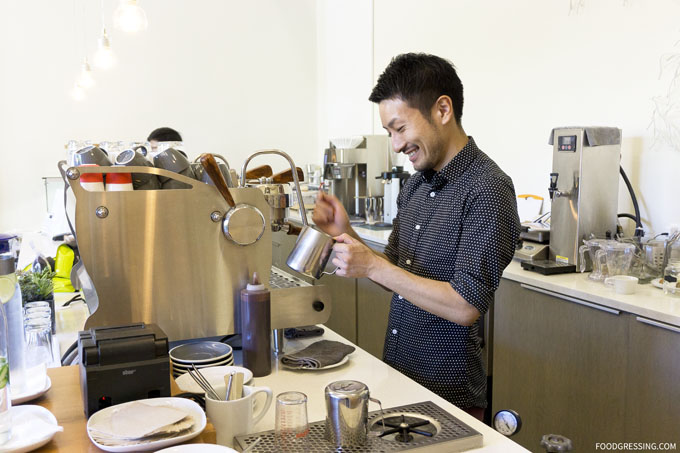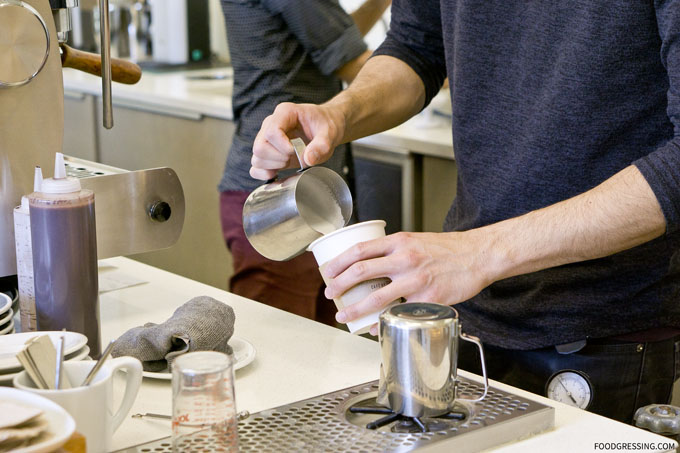 At Khave, you can expect delicious cups of coffee with perfectly textured milk and the right balance of espresso to coffee. Of course, a smooth and velvety texture is needed for making latte art!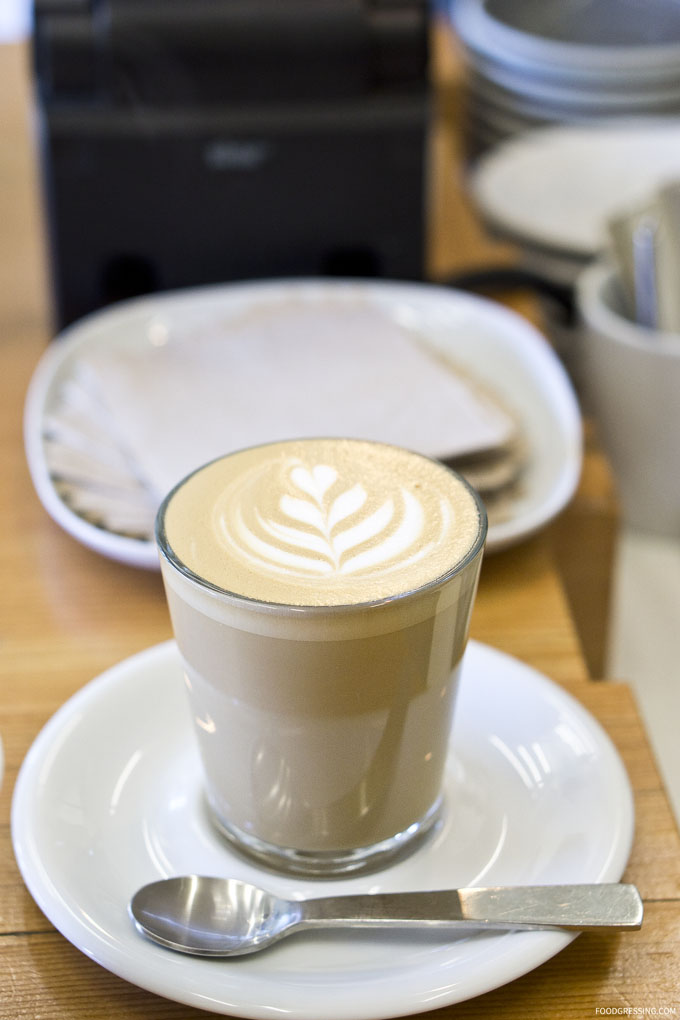 Brunch Options
Aside from expertly crafted drinks, customers can indulge in some light brunch options at Kahve. I tried the Avocado on Rye Toast with soft boiled free range organic egg, organic baby greens, cherry tomatoes, radish and cow's feta cheese. A beautifully executed dish that actually is rather filling! I enjoyed the fresh ingredients and the nicely poached egg.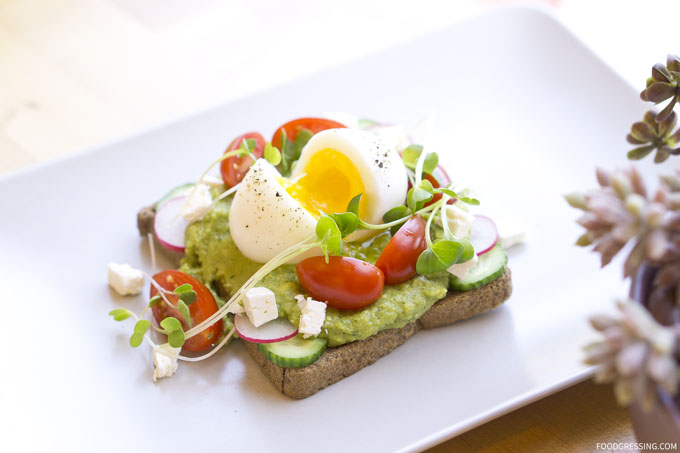 Another brunch feature is the Smoked Salmon on Toast with cold smoked sockeye salmon, avocado, free range organic egg, capers, pickled red onion, & organic micro greens on dark rye bread. A really light and refreshing brunch dish that makes you feel nourished.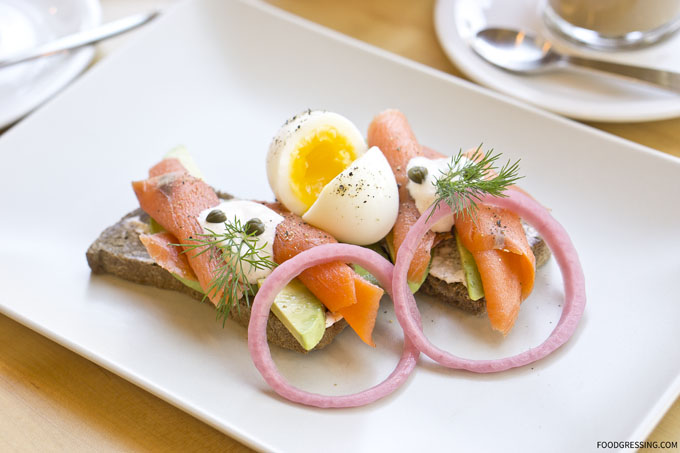 Small Treats
Kahve also offers tasty treats to be enjoyed with their coffee including chocolate chip cookies and cheese & green onion scones.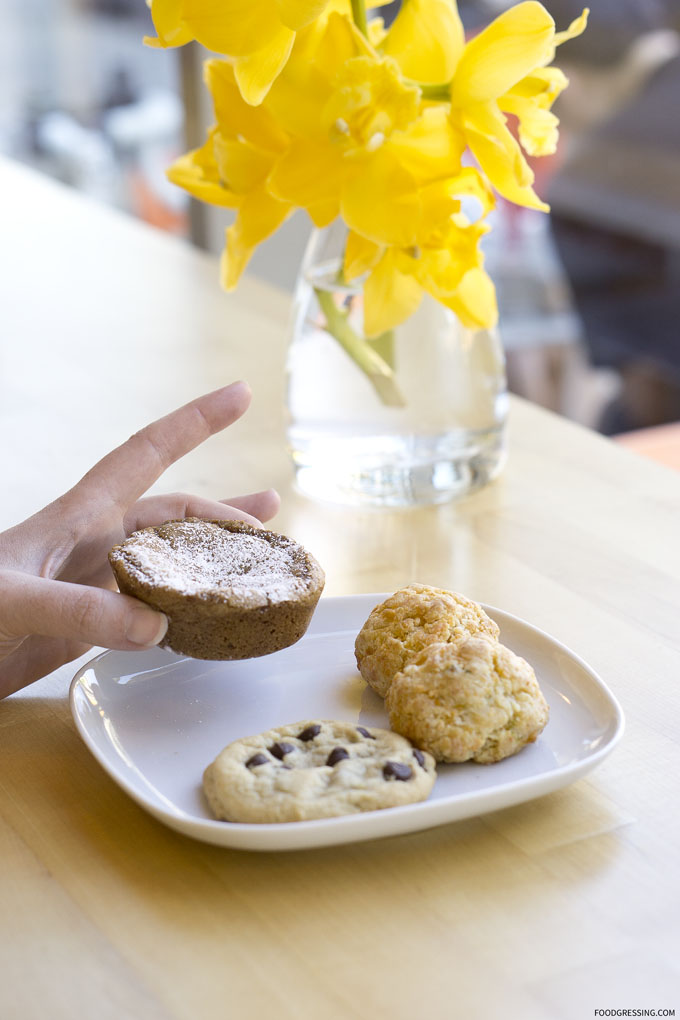 Kahve Revisit
On a separate non-media visit, I accompanied Hanson (Nosh & Nibble) and David (Picky Diner) to visit Kahve. There were orders of latte and cappuccinos and of course some impressive latte art by Yuki.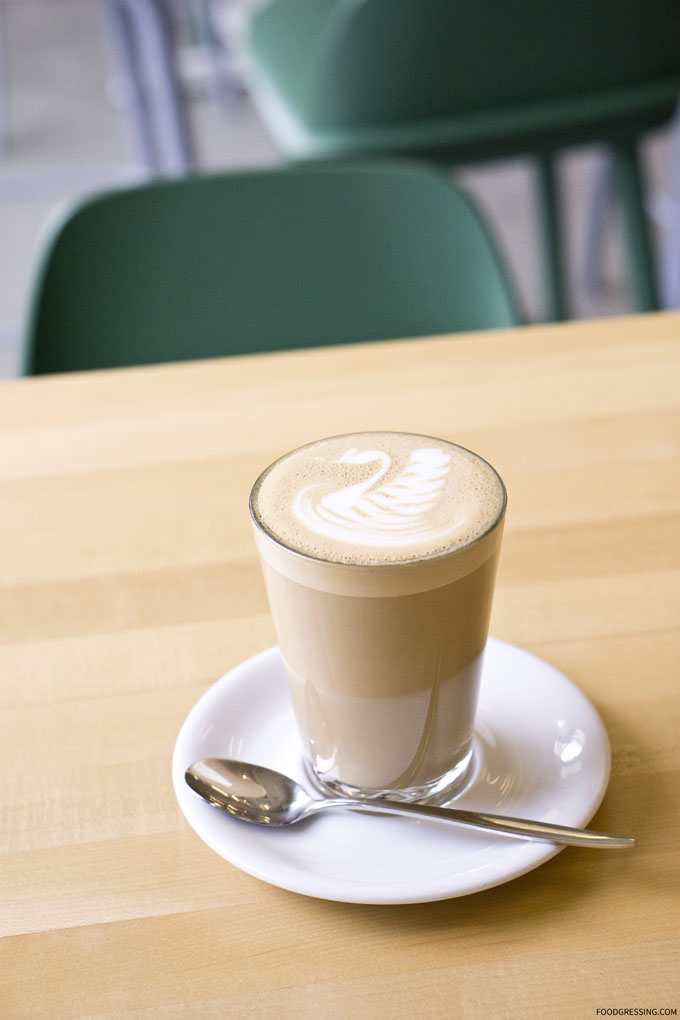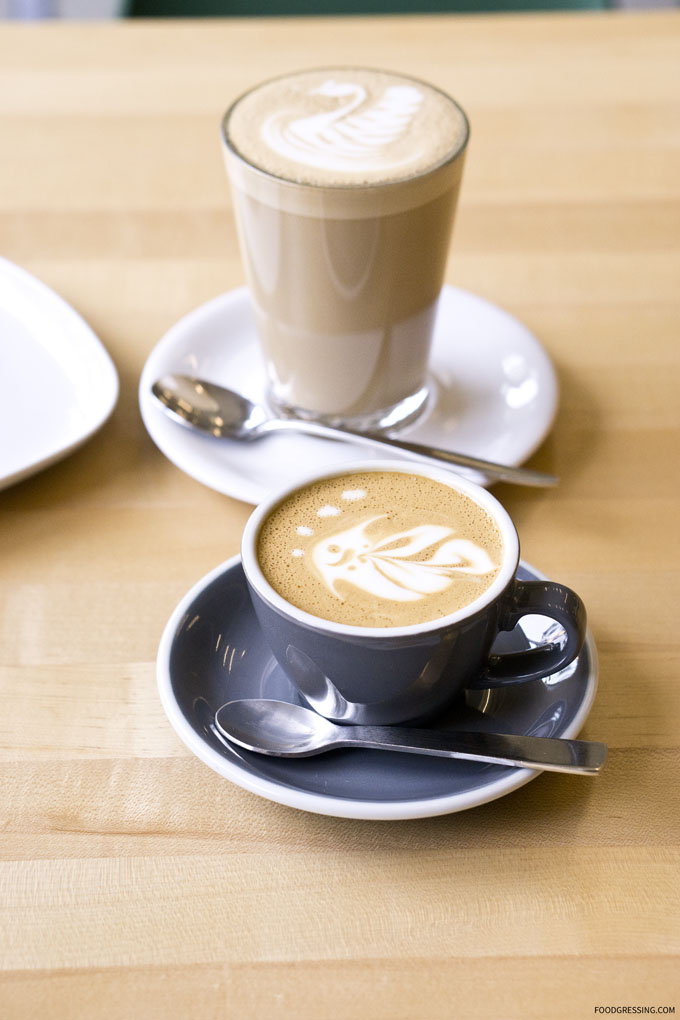 Overall Impression
Kahve is a really charming independent coffee shop in Kitsilano. I love their expertly crafted coffee and homemade style brunch dishes and treats. I highly recommend giving them a visit and I'm sure that you'll fall in love with the staff, drinks and food there as well.
Giveaway
Thanks to Kahve, I am giving away 4 x $25 giftcards. There are 2 winners through this blog post and 2 winners on Instagram. Giveaways ends July 3, 2017 at 23:59 PST. Winners must be able o pick up the gift card at Kahve (1822 West 1st Avenue at Burrard).