In the past, I have declared that I'm a fan of Hon's Wonton House. Growing up in Richmond in the 90s, Cantonese-style fast food was the type of Chinese of food that was dominant in town and Hon's was my family's go-to Chinese food restaurant.
Hon's has deep roots in Vancouver's Chinatown having opened in 1972 and being known then as the city's only place to get wonton noodles and potstickers. Now as a West End resident, I still head to the Hon's on Robson regularly for my Cantonese-style fast-food fix.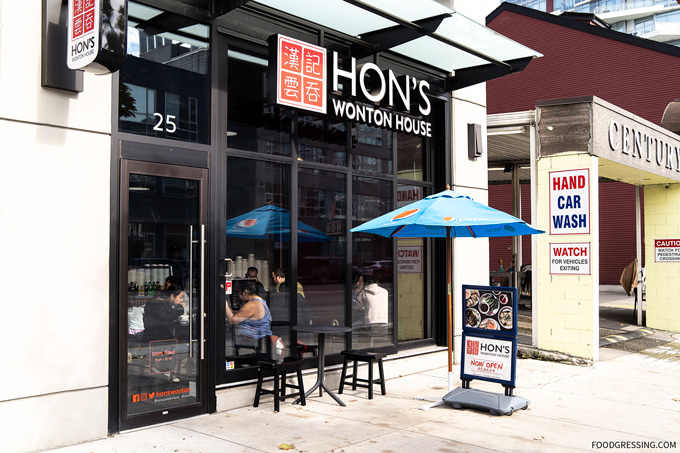 New Olympic Village Location
With the Richmond and Vancouver Chinatown locations now closed, I was surprised to hear that Hon's had opened a new modern, location in Olympic Village.
The current owner of Hon's partnered with restaurant-chain company, Box Concepts Food Group, to relaunch Hon's restaurants with new branding and a new menu.
Hon's Olympic Village Menu
The menu at Hon's Olympic Village is much more focused compared to other locations. You'll find noodle soups (like Wonton Noodle Soup), lo mein (like Beef Brisket Lo Mein), beef or veggie rice dishes (like BBQ Pork on Rice), and popular combos (like BBQ Pork Noodle soup combo) and so forth.
What I Tried
I decided to order takeout via foodora and went with Curry Beef Brisket on Rice ($12.50) and Curry Fish Balls ($8). The packaging seemed a bit more up-to-date as well compared to traditional styrofoam containers.
Note: The food in this review was not complimentary. This review is done anonymously.
The Curry Beef Brisket on Rice is a customer favourite and staple from 192 and features Hong Kong-style slow-cooked curry beef brisket and potatoes with rice. The savoury curry was pretty creamy and aromatic with hints of coconut milk while the beef brisket and potatoes were nicely tender.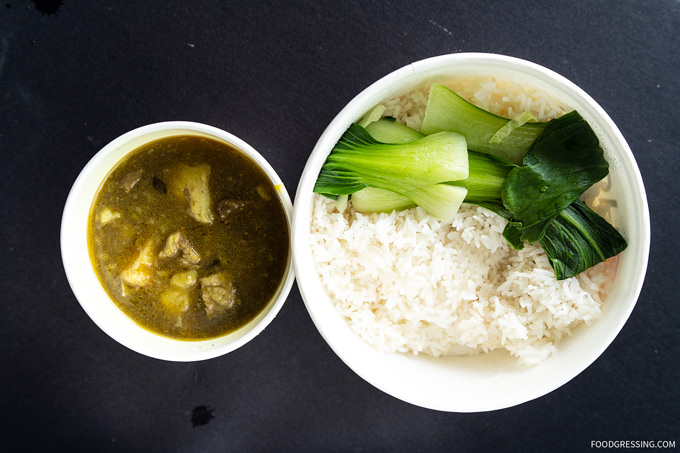 The fish balls used were nicely bouncy in the tasty curry sauce.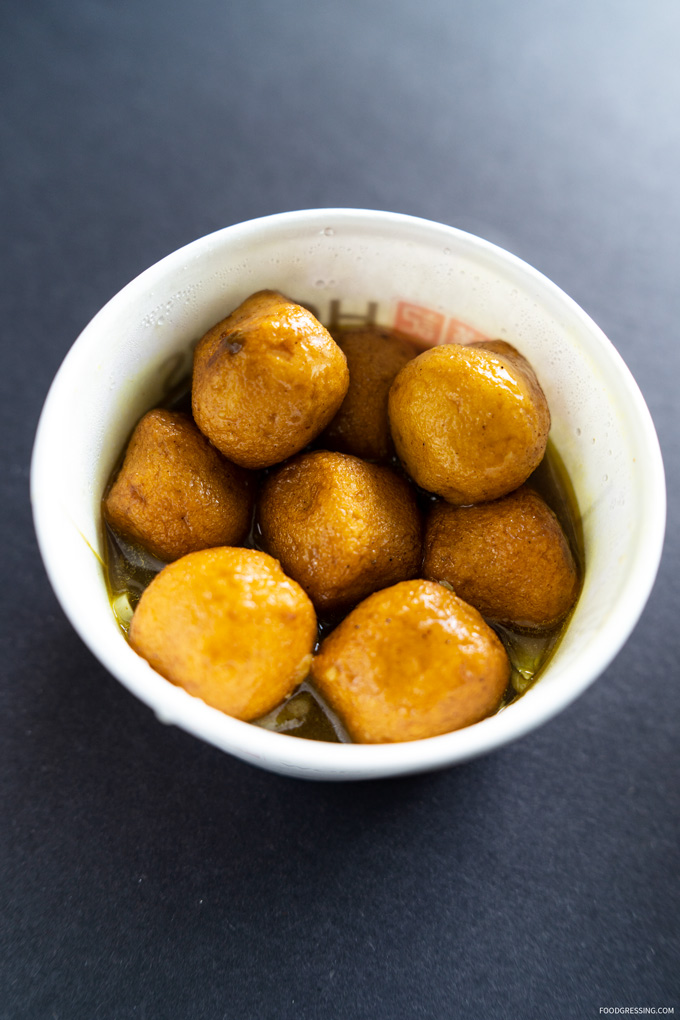 Interior
I was only at the location to pick up my takeout but I noticed the nice, modern interior that made for an inviting yet casual environment for dining.
Overall Impression
There are plans for more Hon's rebranded locations to open in the coming year. While I thought the food they serve at Hon's Olympic Village was good, they don't serve my go-to and favourite fried rice and noodle dishes. Because of that, I'd probably be visiting the older Hon's locations rather than the newer ones. Rating: 3.5/5
Hon's Wonton House Olympic Village
25 E 2nd Ave, Vancouver, BC
www.honswontonhouse.com