I had come to know Alberta-based Good Earth Coffeehouse when they expanded to BC with a location just outside UBC (see review here). So when I was in Alberta recently, I decided to visit one of their locations. My family and I were staying in Banff and we visited their coffee shop for breakfast one morning.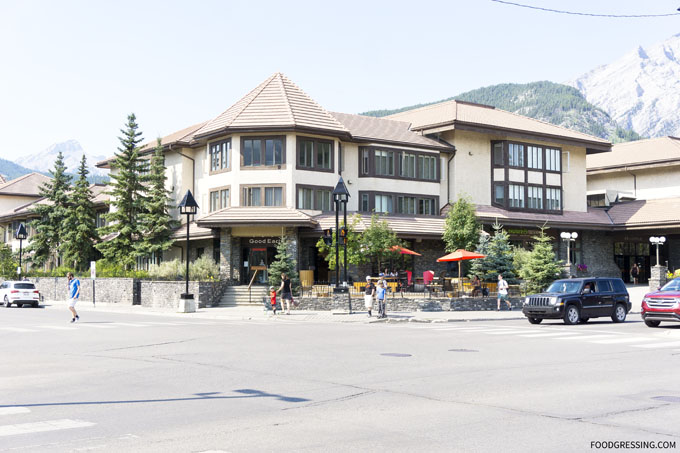 One of the nice parts of Good Earth's Banff location is their large patio. Nothing like enjoying views of the Canadian Rockies over some delicious coffee and food.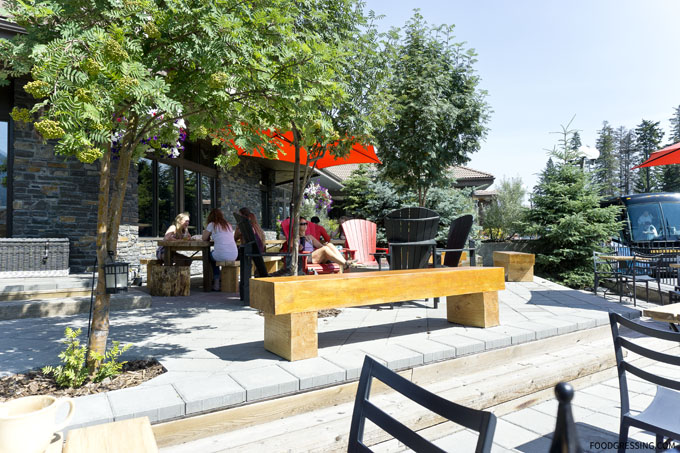 Their interior is clean, spacious and has cozy banquettes, high top tables, counter seating by the window and regular dining tables.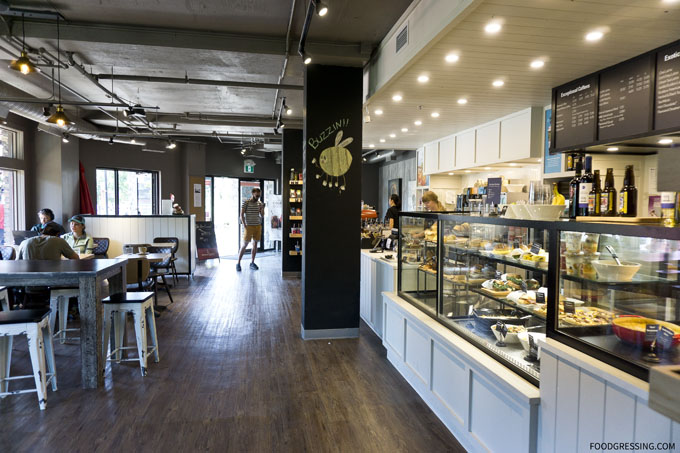 What We Tried
For our breakfast, we had a World Peace Couscous Salad, Southwest Breakfast Bake, Southwest Breakfast Wrap, Vegetarian Flatbread, Steel-cut Oatmeal, and Chocolate Maple Baby Cake. For drinks, we enjoyed a regular coffee and Chai Latte.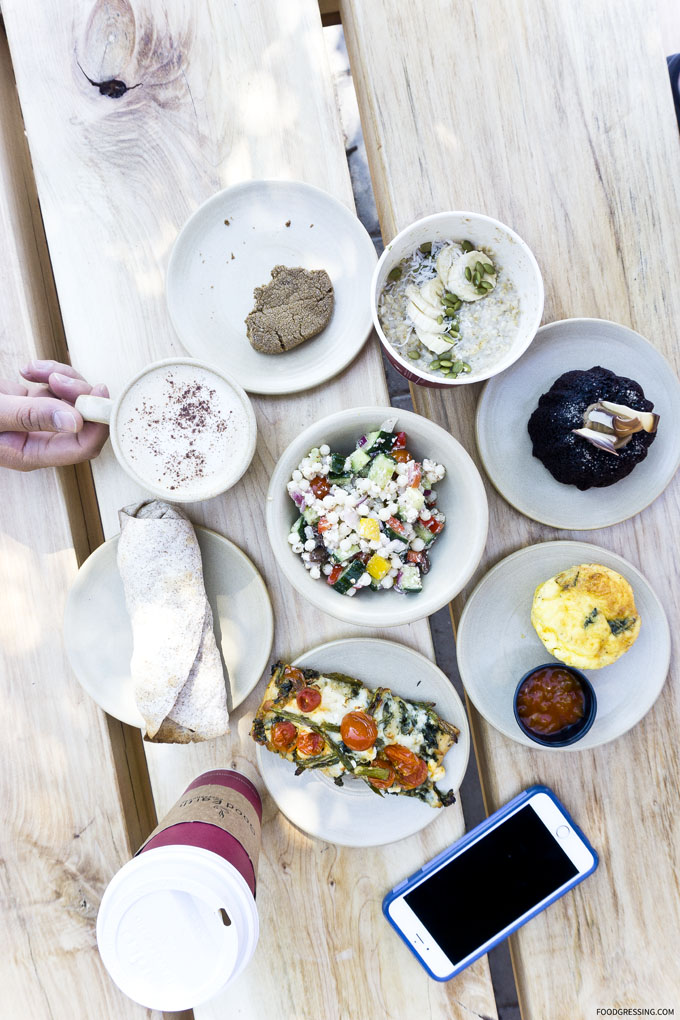 The Southwest Breakfast Bake and Wrap were tasty, easy breakfast on-the-go items.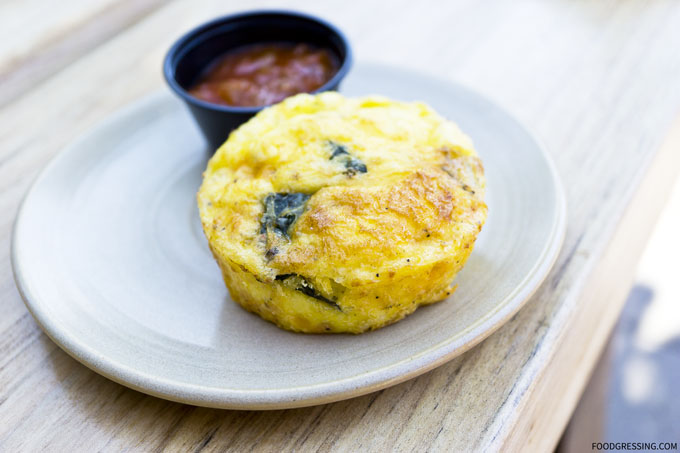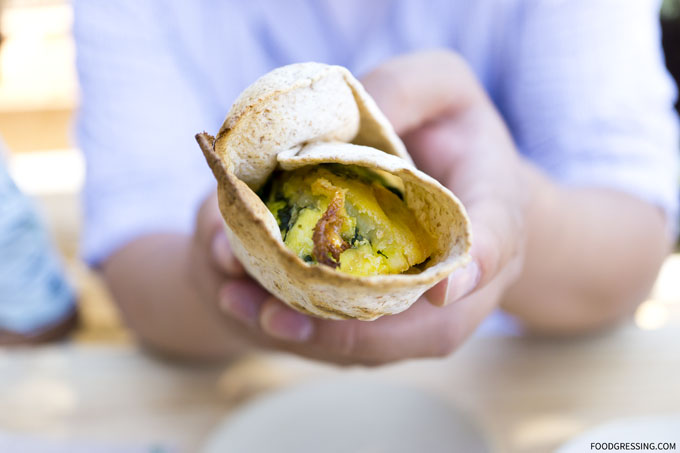 The Vegetarian Flatbread had a nicely crispy crust with cheesy and vegetarian topping.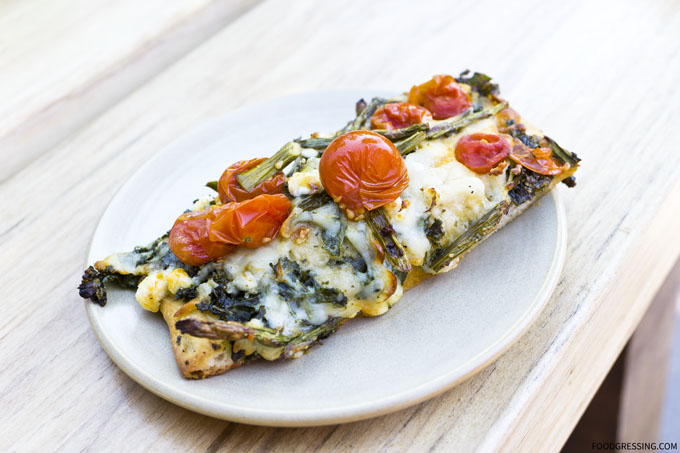 At Good Earth Coffeehouse, they serve only Slow-Cooked Steel-Cut Oatmeal. You can also customize it with fruit, nuts, and some sweet bits.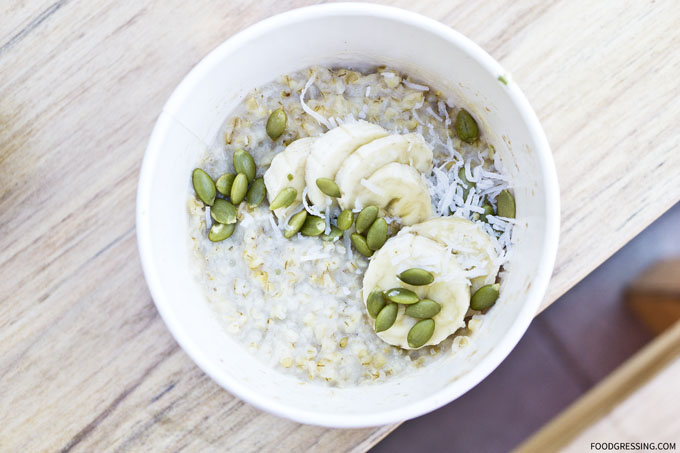 And for something more decadent, there was the Chocolate Maple Baby Cake. Moist, fluffy and very chocolatey.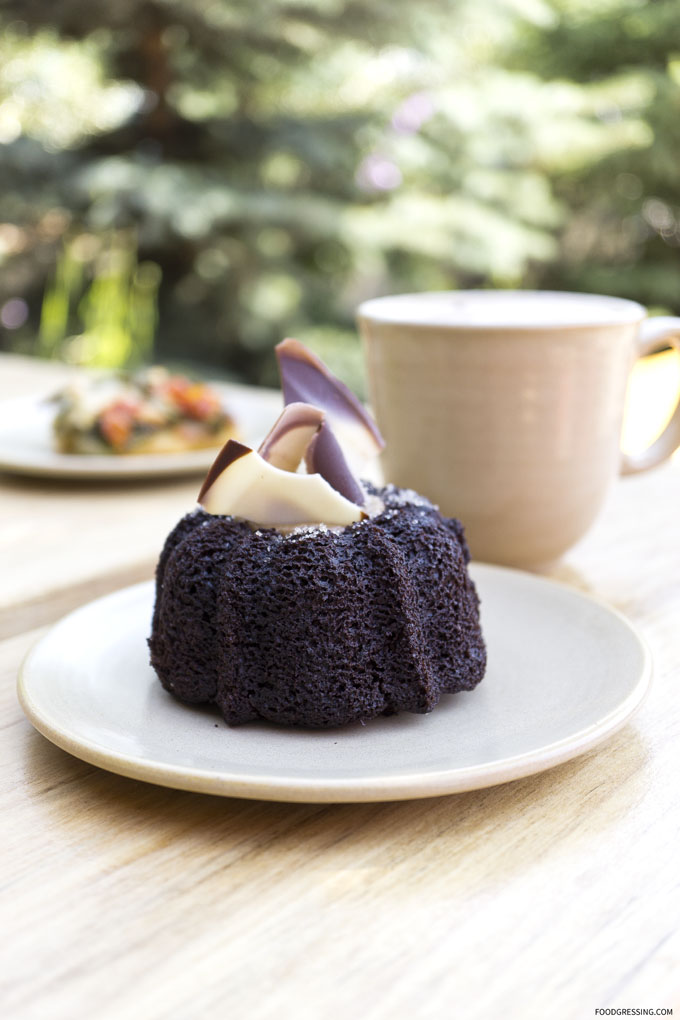 Overall Impression
I enjoyed dining at Good Earth Coffeehouse's patio while in Banff and it makes for a great place to grab coffee while enjoying the mountain view. Rating: 4/5