When my family and I did a roadtrip to Banff this summer, we stopped by Emerald Lake in Field, BC. Located in Yoho National Park, Emerald Lake is the largest of Yoho's 61 lakes and ponds. The lake was discovered in 1882 during the construction of the Canadian Pacific Railway when Tom Wilson, a well-known guide, stumbled upon this hidden gem.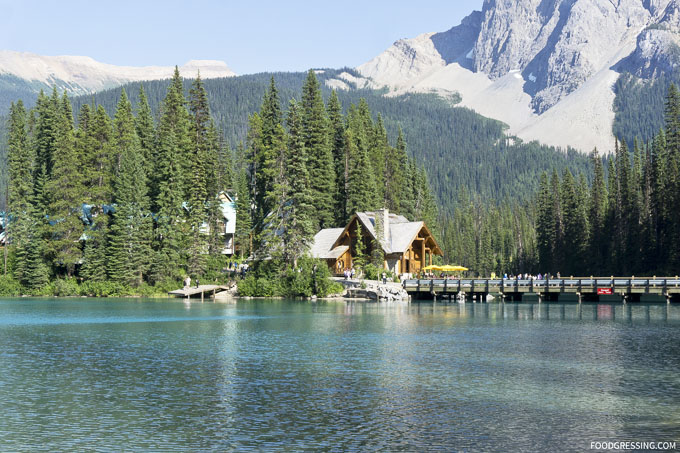 Why is Emerald Lake so blue?
The impressive hue comes from silt-like rock flour which moves into the lake by melt-water from the surrounding glaciers. The sunlight that reflects off the silt is what gives Emerald Lake that beautiful turquoise blue or green colour.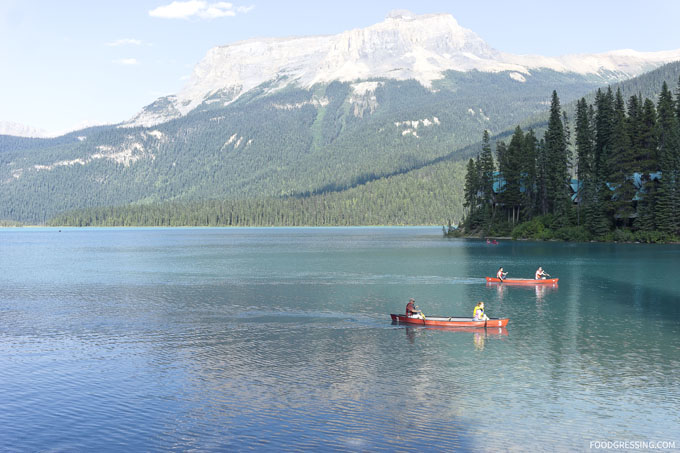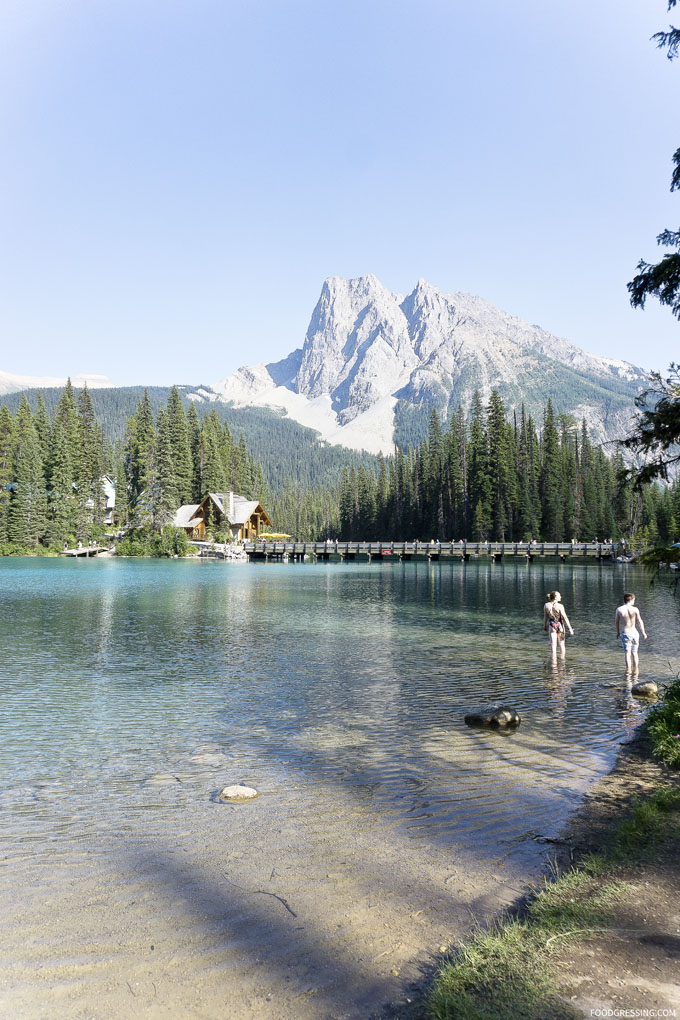 Emerald Lake Canoe Rental
Canoeing is certainly a popular activity at Emerald Lake. The cost is $60 per hour which is considerably cheaper than canoeing at its famous neighbour, Lake Louise. Unfortunately, the canoeing hours are only open until 5:00 pm and we had just missed it by a few minutes when we got to Emerald Lake. For more information and hours of operation, visit Emerald Sports and Gifts.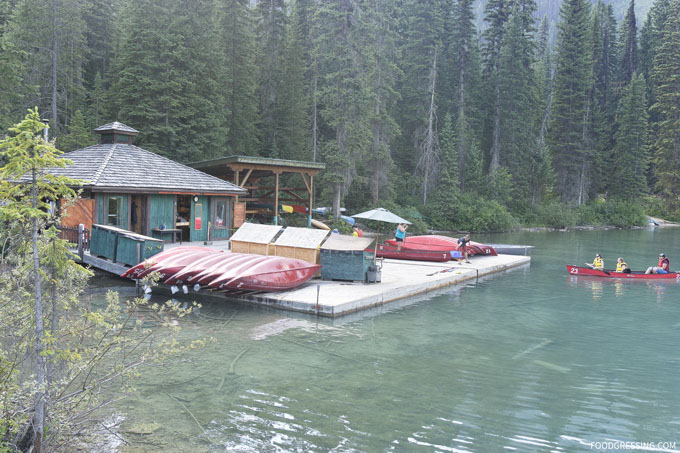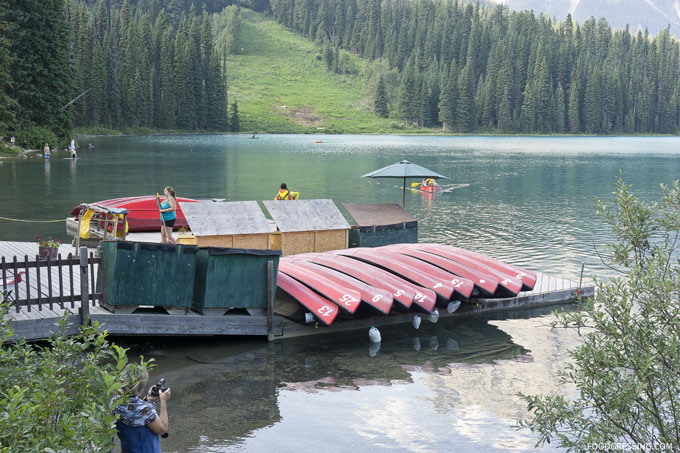 Directions To Emerald Lake
Emerald Lake Lodge is 20 minutes west of Lake Louise in Yoho National Park (2.5 hours from the Calgary International Airport).