Ganache Pâtisserie has announced new creations for this year's Fall/Winter 2018 Menu. The first is a new take on a classic French pastry, Paris Brest au Marron ($7.75). It's a donut-shaped creampuff with a buttery chestnut mousseline containing crushed pumpkin seed nougatine, savory chestnut pieces and a Chai-spiced chantilly cream.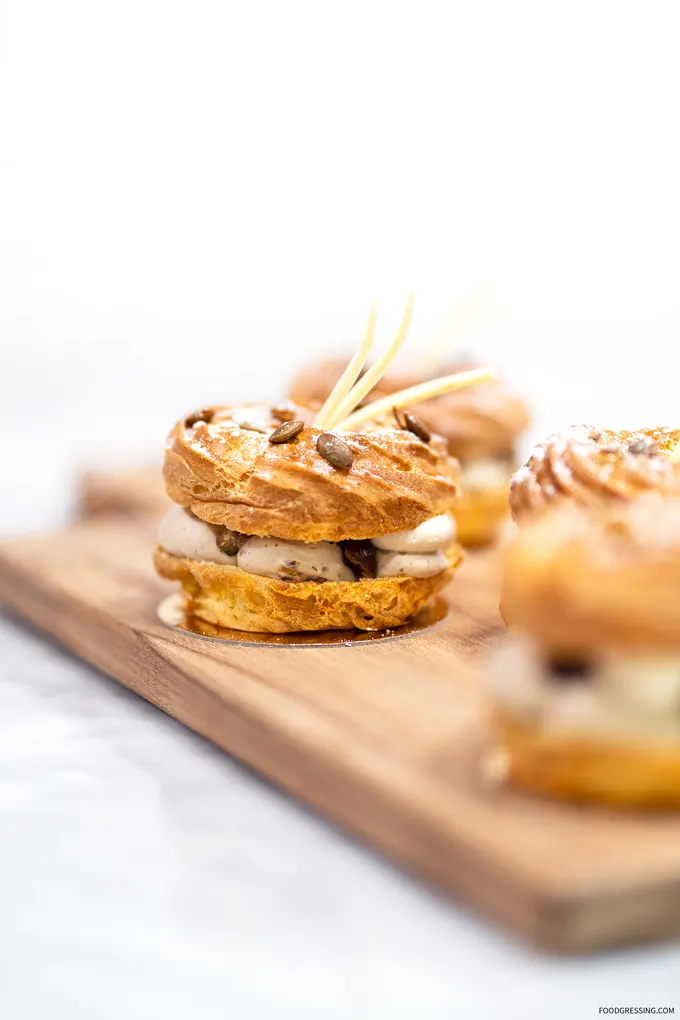 The Noisette Caramel Chocolat ($8.25) combines a hazelnut milk chocolate cheesecake with a layer of moist chocolate cake, a light hazelnut Zephyr Caramel chocolate mousse and a milk chocolate caramel glaçage, dusted with toasted hazelnuts and fleur de sel.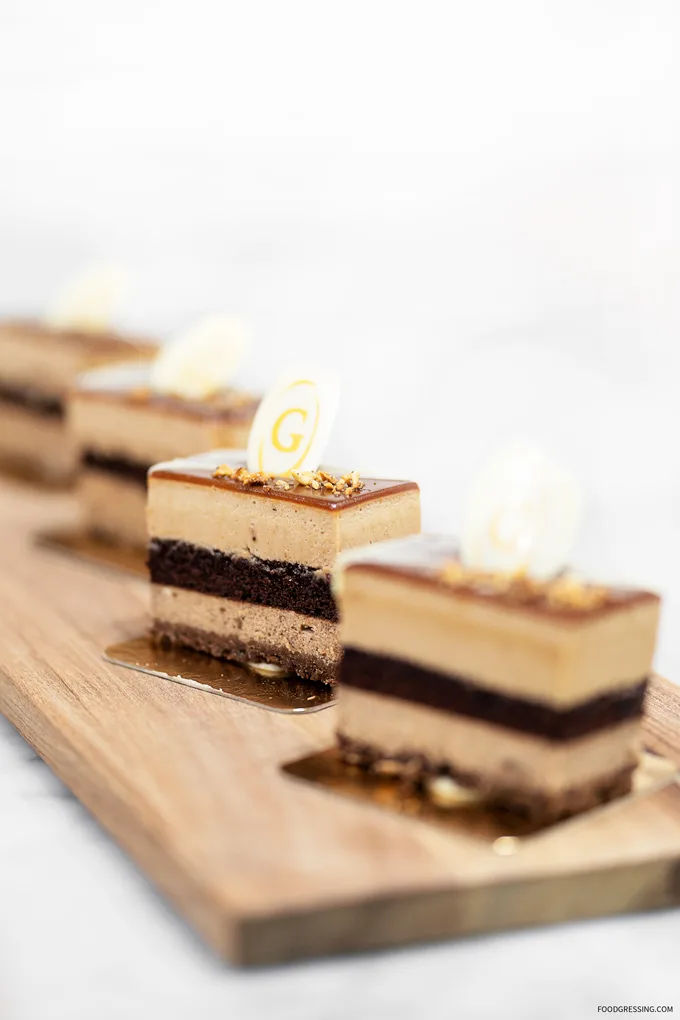 The Hojicha Sake Sésame ($8.25) pairs a hojicha, or roasted matcha tea, parfait with a coconut sake kasu panna cotta, elderflower-soaked goji berries with a black sesame chiffon cake and hojicha chocolate glaze.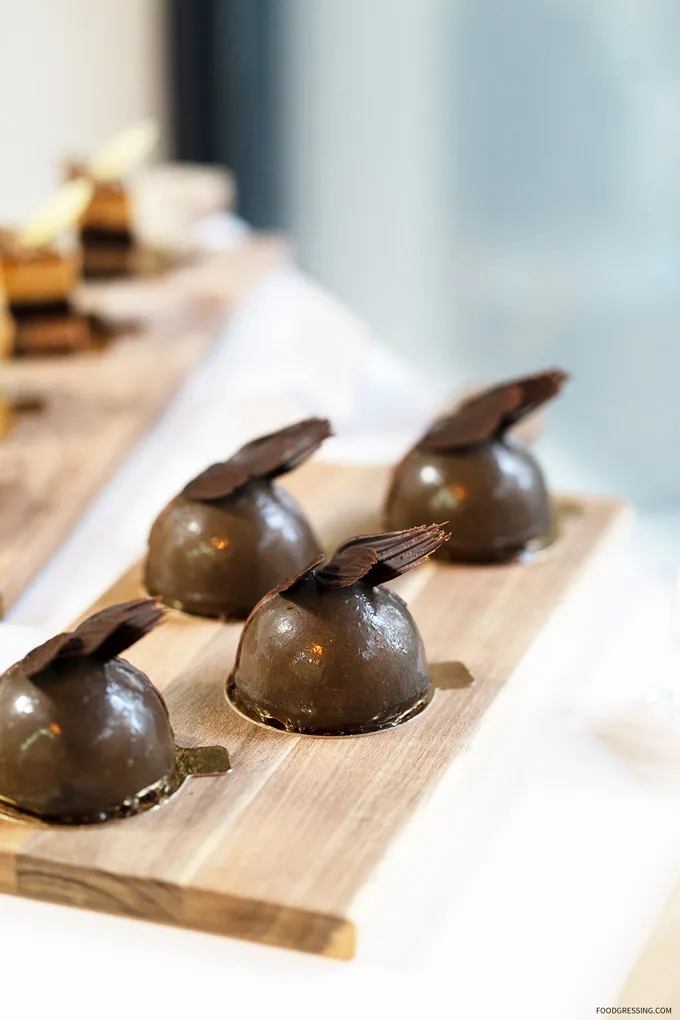 The Earl Grey Chocolat ($7.95) layers a moist Earl Grey chocolate cake with a fragrant Earl Grey mousseline filling and a layer of caramel crunch while an Earl Grey ganache is drizzled over top and accented with a dark chocolate tile and gold flakes.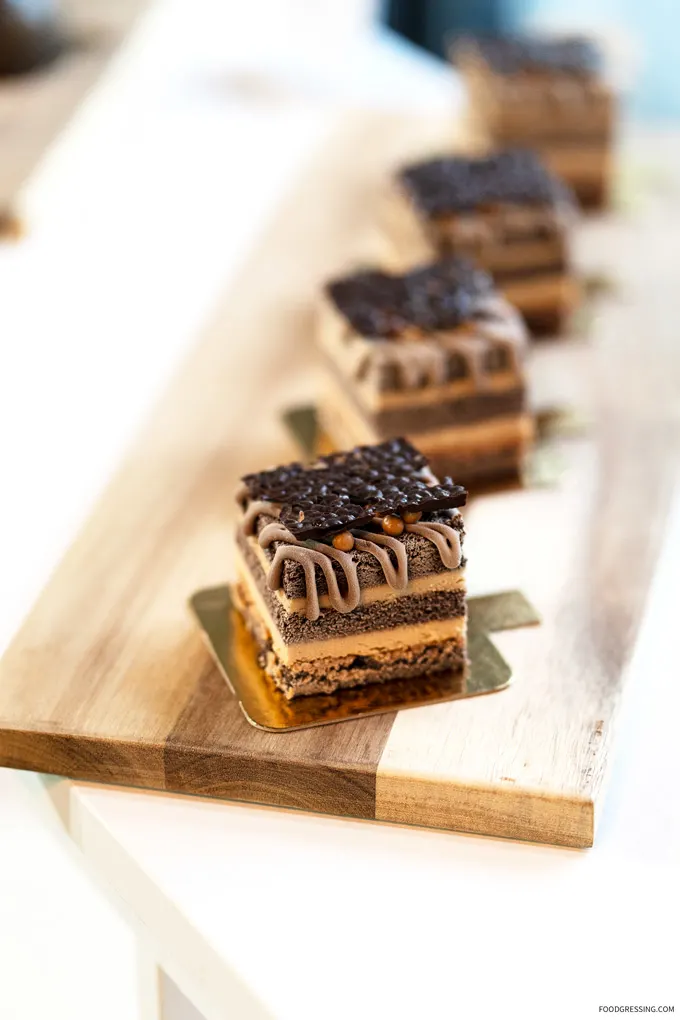 Disclosure: I was invited to a media tasting.