Here's to satisfying those ramen cravings without needing to leave your home or relying on a food delivery app. Check out this list on where to buy Frozen Ramen in Vancouver.
The Franklin Food Lab by the Zakkushi Group came up with the concept of restaurant tasting ramen to be enjoyed at home.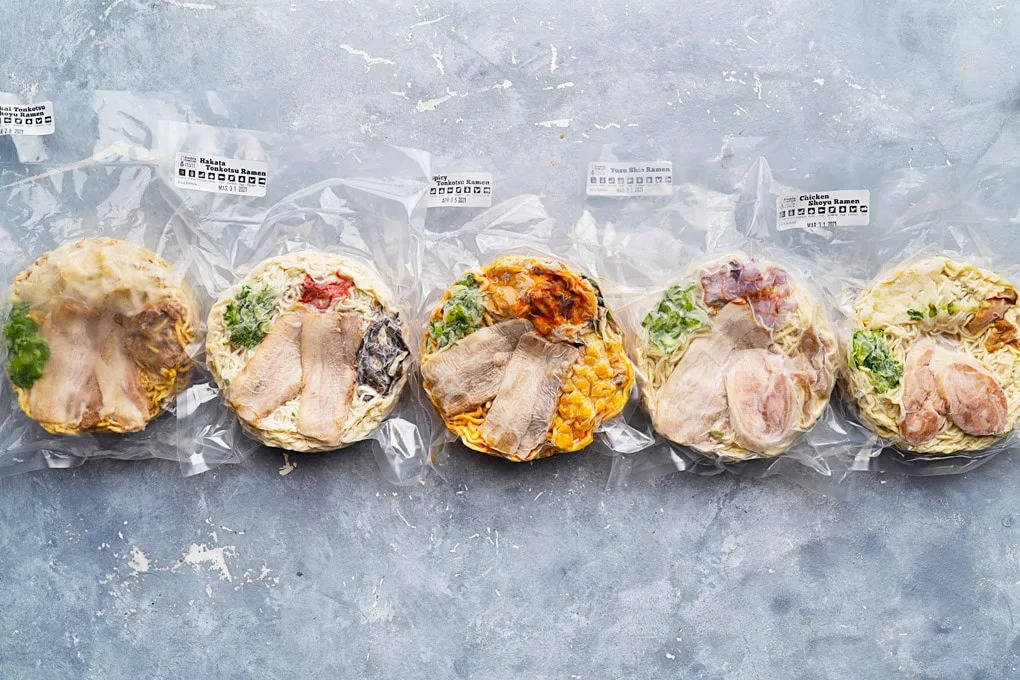 Their frozen ramen comes complete with the broth, noodles, meat (chashu or chicken), and vegetables (like bamboo).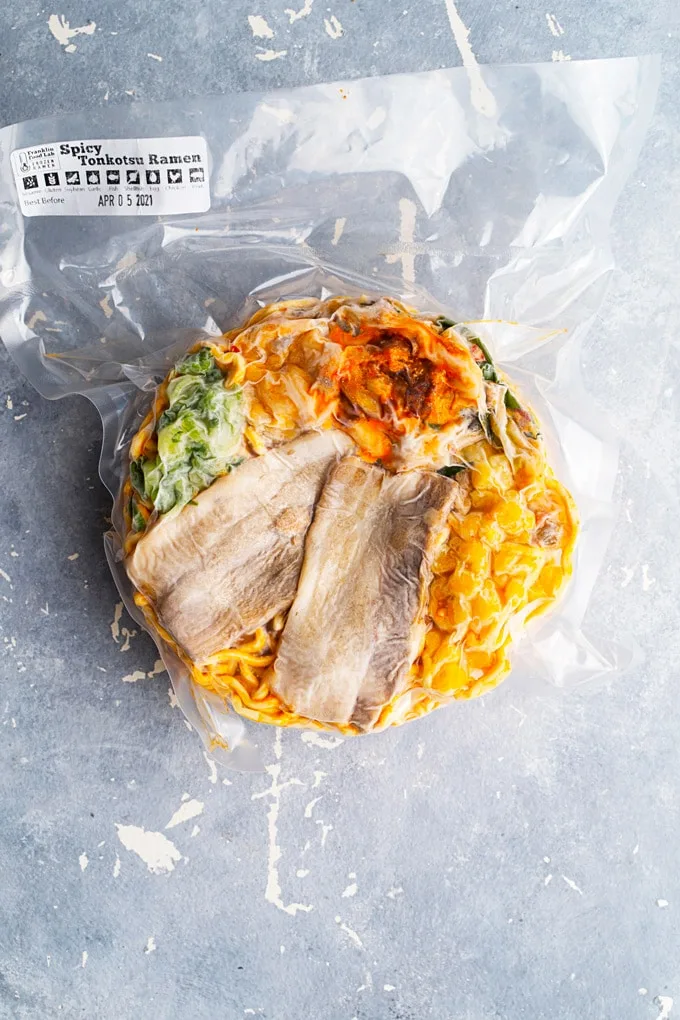 Flavours that are currently available are the following and are priced at ($9.50 – $12):
Hakata Tonkotsu
Gyokai Tonkotsu
Spicy Tonkotsu
Yuzu Shio
Chicken Shoyu
The cooking instructions are really easy. You melt the frozen ramen in a medium size pot, mix it up and boil it a bit afterwards.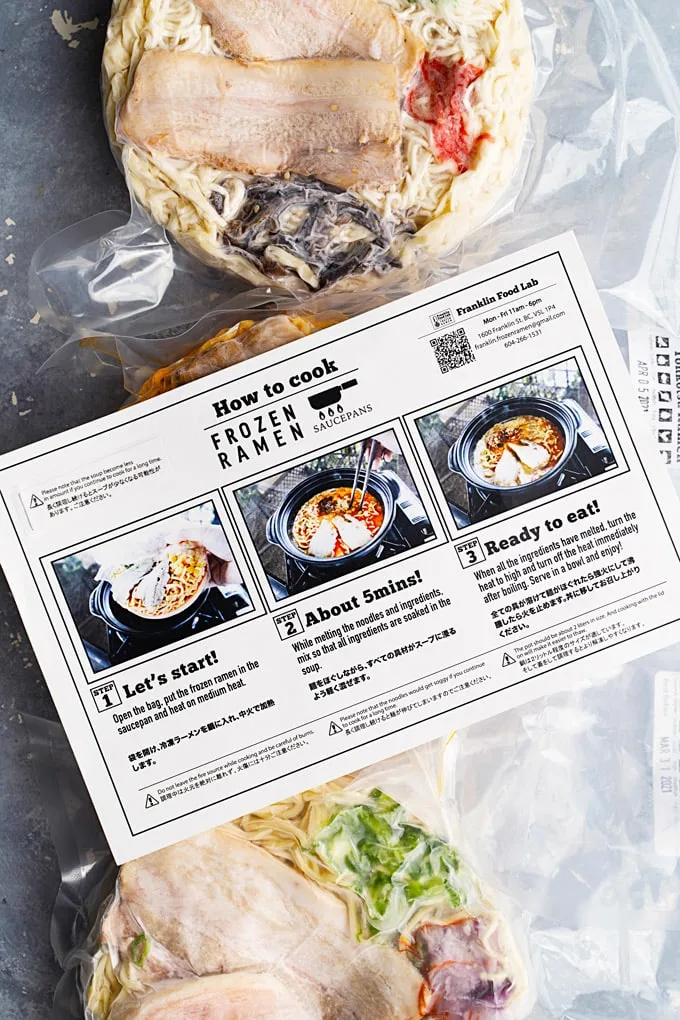 It is advised to not heat it up more than needed as that will evaporate the broth and soggy up the noodles.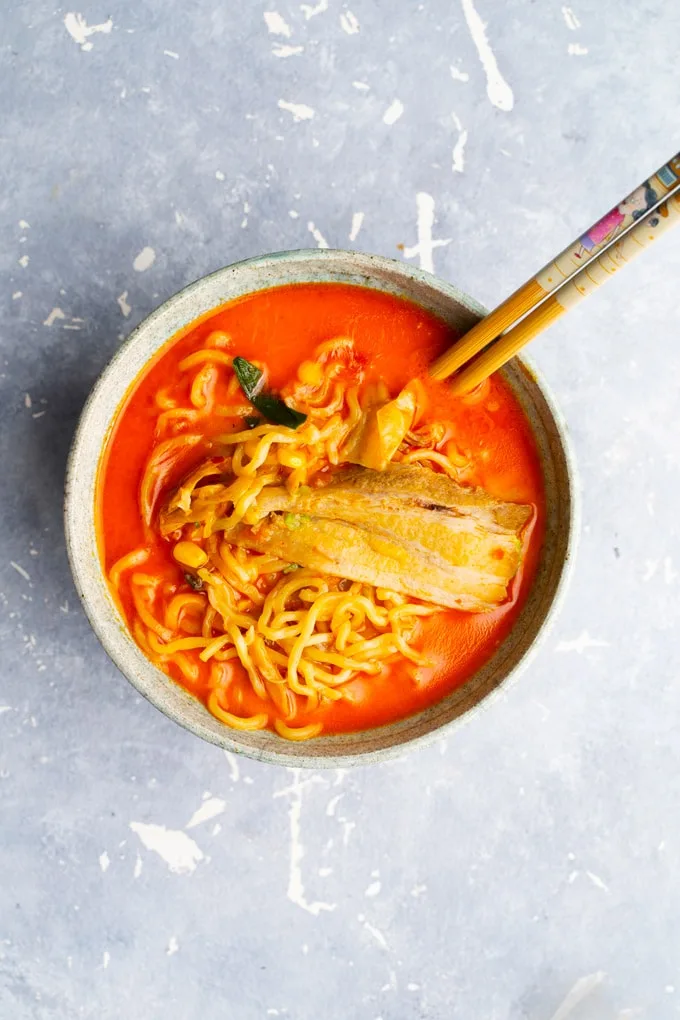 You can order online and pickup from different restaurant locations IN Vancouver:
Zakkushi on Main (4075 Main, Vancouver)
Torizo ramenbar (1265 Granville Street, Vancouver)
Zakkushi on Denman (823 Denman Street, Vancouver)
Menya Raizo (401 W Broadway, Vancouver)
Franklin Food Lab (1600 Franklin Street, Vancouver)
You also get them at Kobiniya on Robson (238 Robson Street) (just a bit more expensive than buying directly from them).
They are looking into setting up pickup points for outside Vancouver in the near future.
After placing your order online, you can expect to pick up your order between 1 – 5 days.
The Workshop Vegetarian Cafe in North Vancouver (96 Pemberton Ave, North Vancouver) sells housemade Frozen Organic Vegan Ramen Noodles as well as Frozen Vegan Spicy Tan Tan Ramen Broth.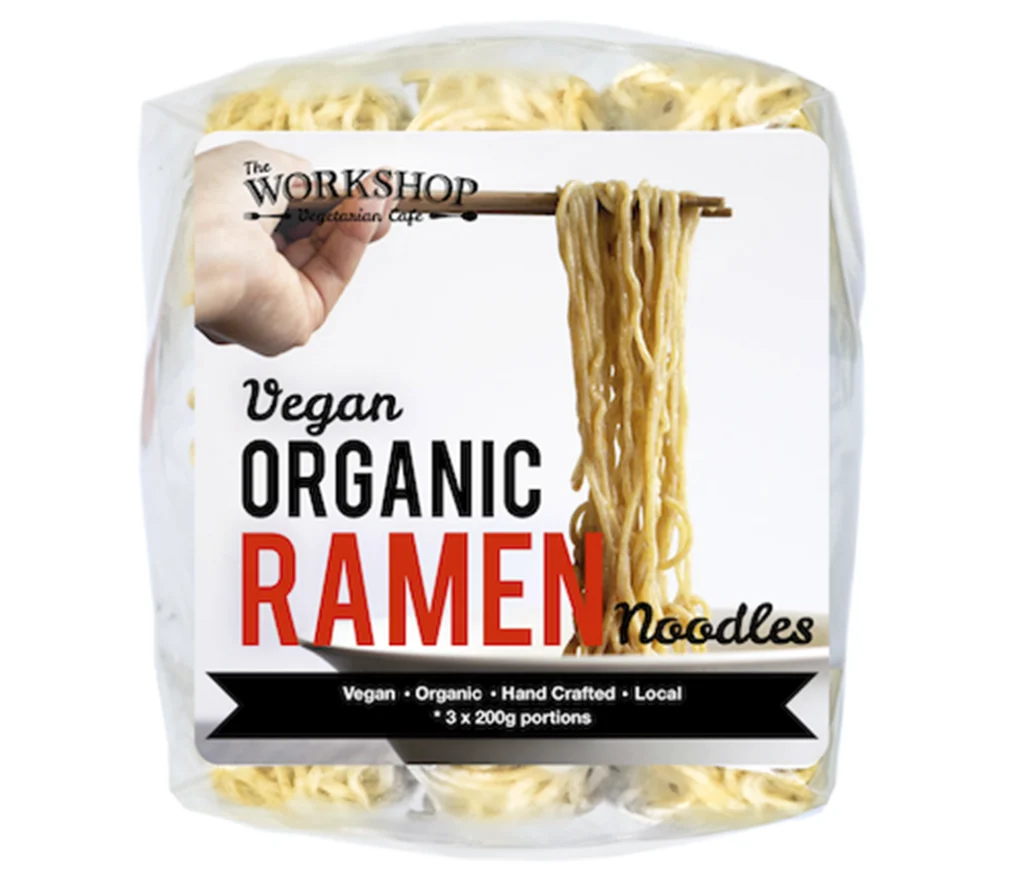 Win Full Foods
Win Full Foods (1102 Franklin St, Vancouver) is a local wholesale supplier and manufacturer of Asian noodles.
They specialize in Wonton noodles, Japanese Ramen, wrappers and more.
They are suppliers to restaurants, catering companies, and home cooks.
They offer ramen noodles that can be kept in the fridge for a week or in the freezer for 2 – 3 months.
For individual consumption, they offer 2 pound bags of ramen noodles (6 servings).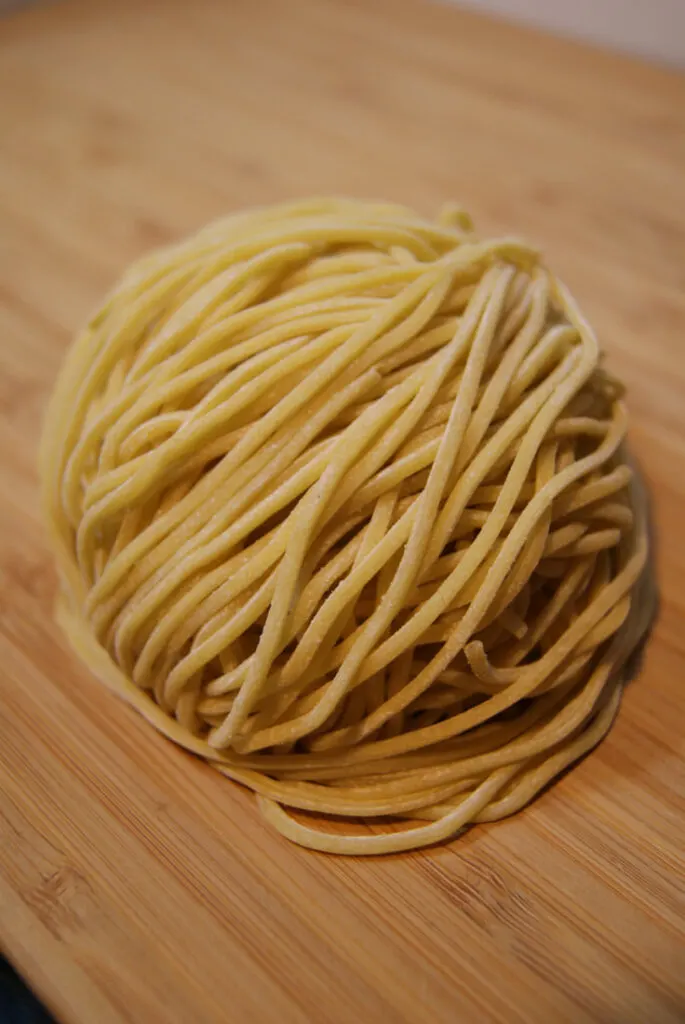 Kokoro Ramen
Kokoro Ramen on Victoria Drive (5695 Victoria Dr, Vancouver) sells their housemade ramen broths and frozen noodles.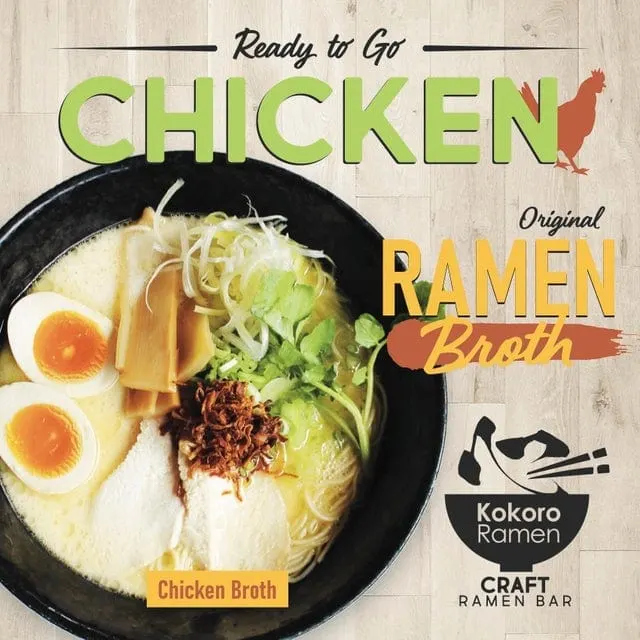 Ramen Broth are priced around $8 for 1 serving and $15 for 2 servings.
The flavours are:
Creamy Chicken
Spicy Veggie Tan Tan
Hearty Vegan Miso
Spicy Tan Tan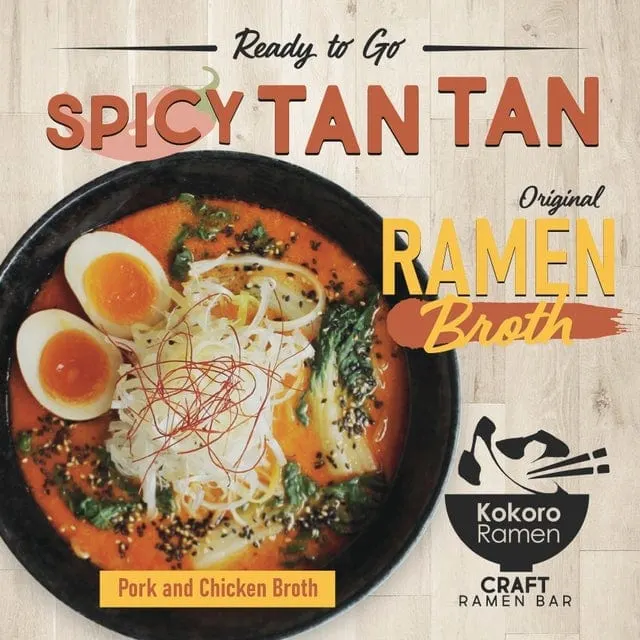 Frozen noodles are add-ons to the ramen broth and are priced the following:
Yellow noodle (1 serving) + $1.50
Yellow noodle (2 servings) + $3.00
Kale noodle (1 serving) + $2.50
Kale noodle (2 servings) + $5.00
YOU MIGHT ALSO LIKE: