Fairmont Banff Springs announced an exciting lineup of new and returning cocktail and culinary experiences.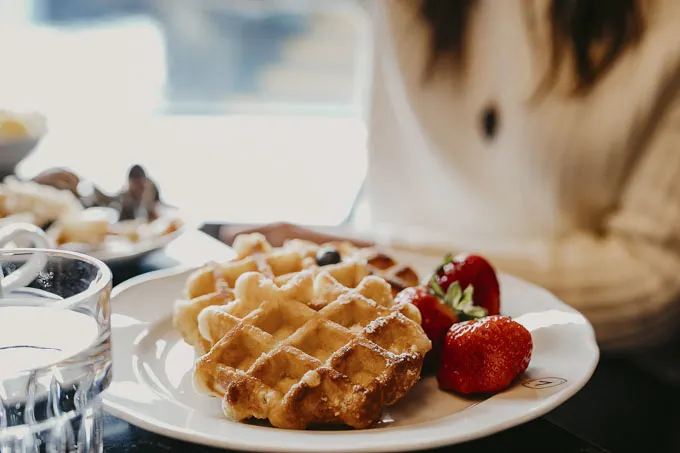 With new programming such as cocktail classes in the Rundle Bar hosted by a skilled mixologist, plus the return of signature dining offerings including the Eat the Castle tour and all-you-can-eat brunch in The Vermillion Room, guests will be delighted with the epicurious experiences that await at the "Castle in the Rockies".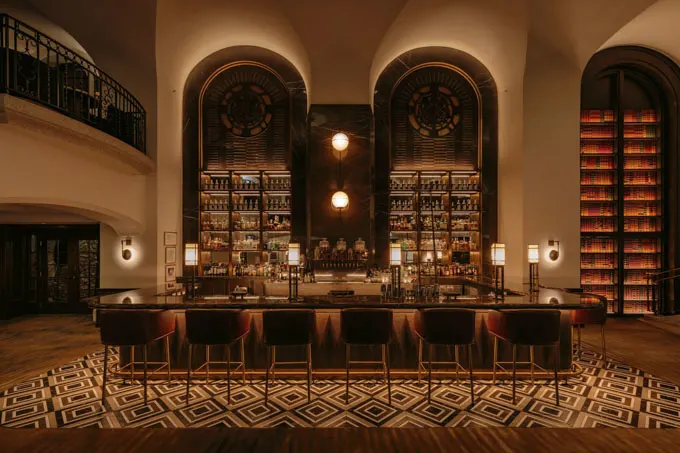 Cocktail Classes in the Rundle Bar
The recently renovated Rundle Bar's talented cocktail curators are hosting cocktail classes at 4:00 p.m. daily.
Guests are invited to shake up happy hour and to learn from their skilled bartenders how to make their Signature Bottled Cocktails.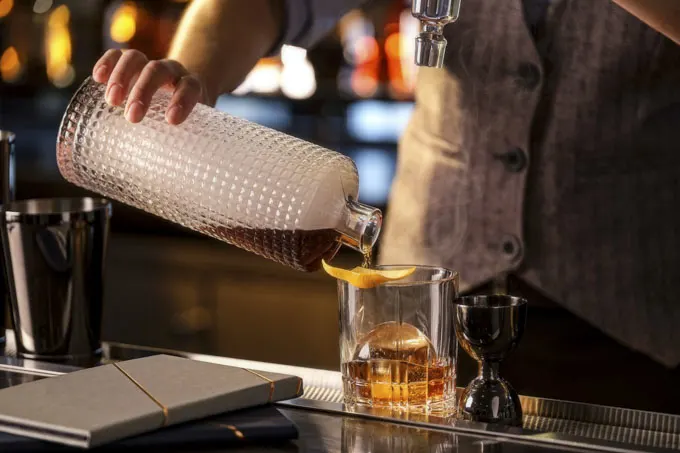 Guests will enjoy light snacks during the class and take home a personally-bottled cocktail for $49 per person. The experience is limited to eight guests.
The Moët Lounge
A new private experience – the Moët Lounge – will be coming to Fairmont Banff Springs next month.
Located on the picturesque Lower Bow Valley Terrace, the venue will offer five intimate lounges available for private bookings.
The experience accommodates four to six guests and is $250 for one-and-a-half hour bookings, which includes a bottle of Moët & Chandon Impérial Brut, plus the choice of PEI oysters or charcuterie board of locally-sourced meats and cheeses.
Food Day Canada
Fairmont Banff Springs will be celebrating Food Day Canada on July 31, 2021 with feature menus available in 1888 Chop House, The Vermillion Room, Waldhaus Restaurant and Castello Italiana.
The venues will showcase local and indigenous ingredients with participating restaurants across the country.
Eat the Castle Tour
The "Eat the Castle" culinary tour has officially returned to Fairmont Banff Springs.
Guests are invited to eat like royalty and indulge in signature dishes with exemplary beverage pairings at STOCK Food & Drink, The Vermillion Room, Rundle Bar and 1888 Chop House, while a local guide brings the stories of the historic Castle to life all in between.
The experiential tour was named a Canadian Signature Experience by Destination Canada in 2019.
Eat the Castle is hosted on Fridays at 3:30 p.m. for $175 per person and can be booked here.
Bountiful Buffets in The Vermillion Room
Banff's best buffet has returned to Fairmont Banff Springs.
The Vermillion Room is serving its beloved all-you-can-eat breakfast buffet on Saturdays from 7:00 a.m. to 2:00 p.m. and Sundays from 7:00 a.m. to 11:00 a.m., plus its extravagant Sunday brunch buffet between 11:00 a.m. and 2:00 p.m.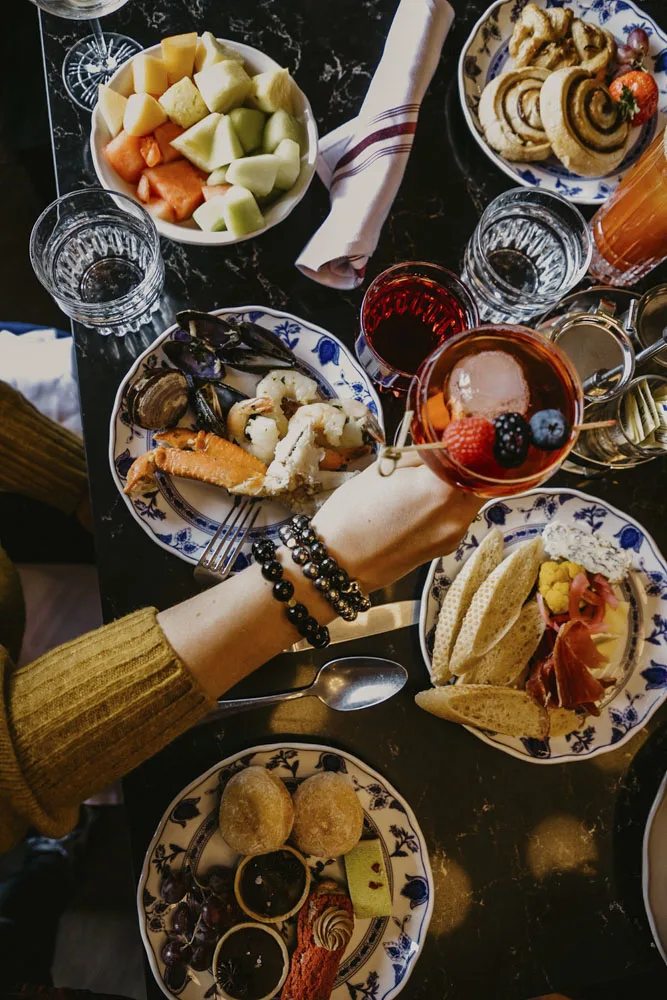 Grapes Wine | Charcuterie | Cellar
The charming and historic Grapes has reopened its doors after 16 months.
The former "writing room" of the hotel boasts original architecture from 1928 and offers the perfect hideaway to dine on delectable house-made preserves and cured meats, local artisan cheeses, tapas-style small plates, and freshly-baked bread, paired with an incredible wine list.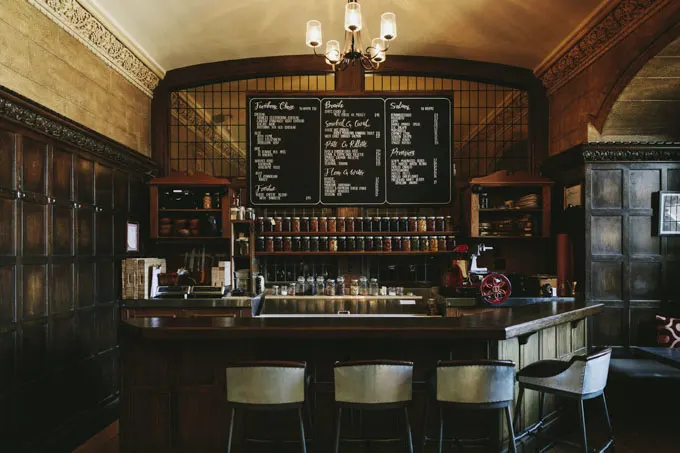 The venue has also partnered with Calgary's award-winning Chocolate Lab and will be satisfying guests' sweet tooth with Chocolate Tastings.
Guests can enjoy a D.I.Y. Chocolate Flight, which includes the choice of three hand-crafted truffles, or Le Grand Dame, where guests can enjoy one of each with a tower of fine truffles.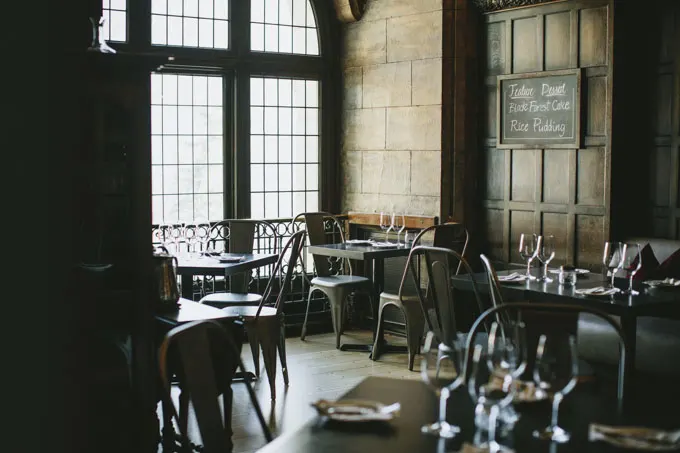 To learn more and to book dining experiences at Fairmont Banff Springs, guests may call 403 762 2211 or email [email protected].
For those wishing to learn more about the available dining options, resort activities, spa and golf at Fairmont Banff Springs, they can visit www.fairmont.com/banff-springs.
All photos courtesy of Fairmont.
More Banff travel blog posts: