Science World Presents Pairings on June 13, 2018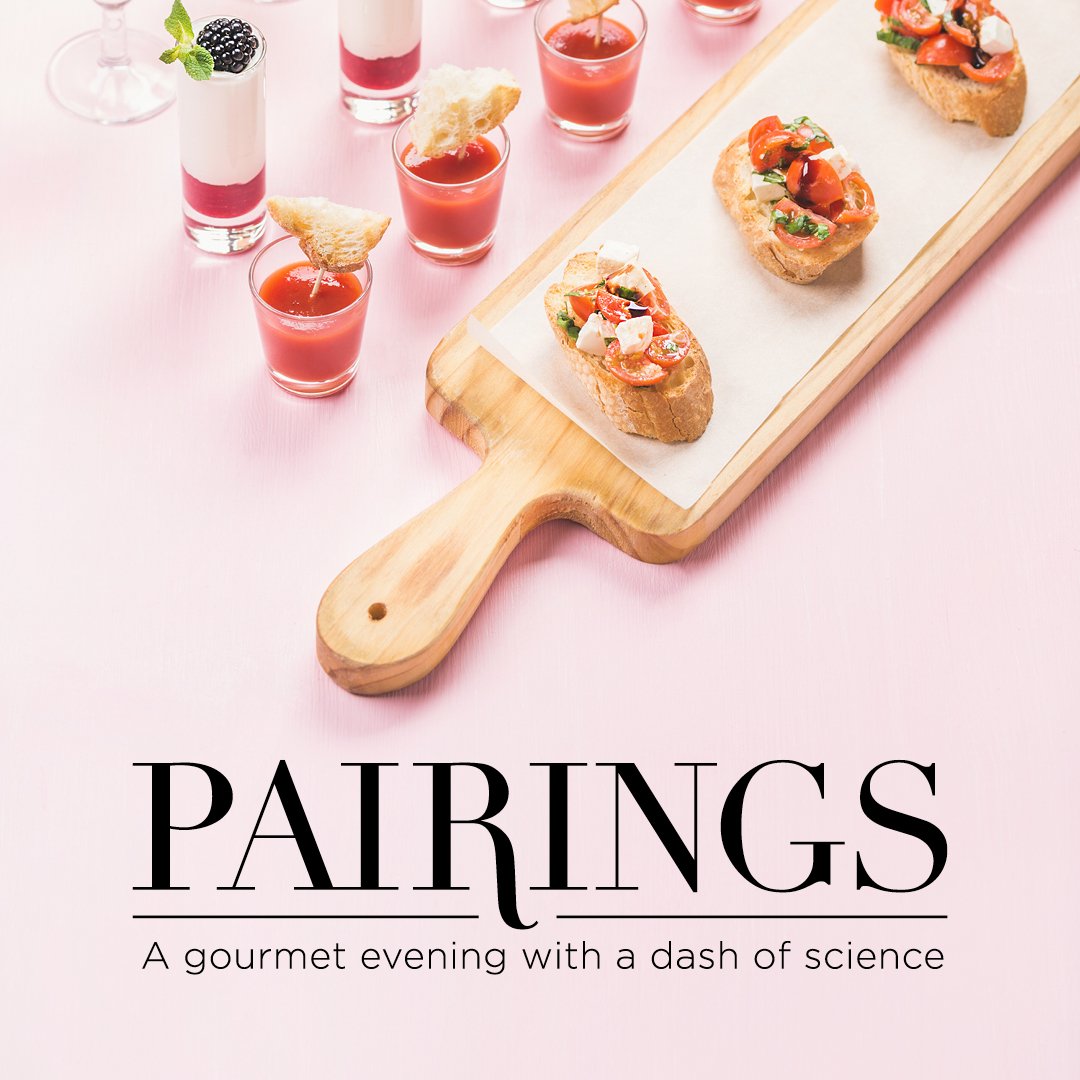 Science World is pleased to present, in partnership with La Chaîne des Rôtisseurs and select wineries from BC's Golden Mile Bench, its inaugural food and wine event, Pairings – a gourmet evening with a dash of science, on June 13.
This event explores the fascinating science behind food and wine pairings and supports Science World's Super Science Club.   Event goers will sip on a selection of fine wines from Oliver's Golden Mile Bench, the wine capital of Canada, while savouring delectable gourmet bites prepared by some of BC's most renowned chefs and restaurants from the Okanagan Valley and Vancouver.
Proceeds raised will benefit Science World's Super Science Club, an after-school program that provides science and technology activities to underserved students in grades 1–7.  Science World's goal is to inspire underserved children to develop a long-term interest in science and technology. The program now reaches twelve schools across Vancouver and the Fraser Valley and reaches close to 900 elementary students.
What makes this event so unique is the science behind the food and wine pairings.  Scientific food and wine pairings are created using chemistry principles such as mixing acids and fats, sugars and spices, and then using alcohols and tannins to compete with the intensity of the food.
Tickets to Pairings include an exclusive viewing of Science World's newest exhibition The Science Behind Pixar, live demonstrations, a battle for the Best Dish, a silent auction, live music and hands-on Science World activities.
Event details:
Wednesday, June 13, 2018, 6:30pm–10pm

TELUS World of Science, 1455 Quebec Street  
Tickets are $125 and available at

 

scienceworld.ca/pairings

. Price includes a $50 tax receipt

 

Participating restaurants: Miradoro Restaurant at Tinhorn Creek, Showcase Restaurant & Bar, Notch8 Restaurant & Bar at Fairmont Hotel Vancouver, Chau Veggie Express
Featured wineries: Hester Creek, Road 13 Vineyards, Fairview Cellars, Tinhorn Creek, Rust Wine Co., Stoneboat Vineyards and more.
For more information, please visit scienceworld.ca/pairings #SWPairings