Easter Holiday 2021 takes place Sunday, April 4. Here's a look at Easter San Diego 2021 restaurant offerings including brunch, lunch, and dinner.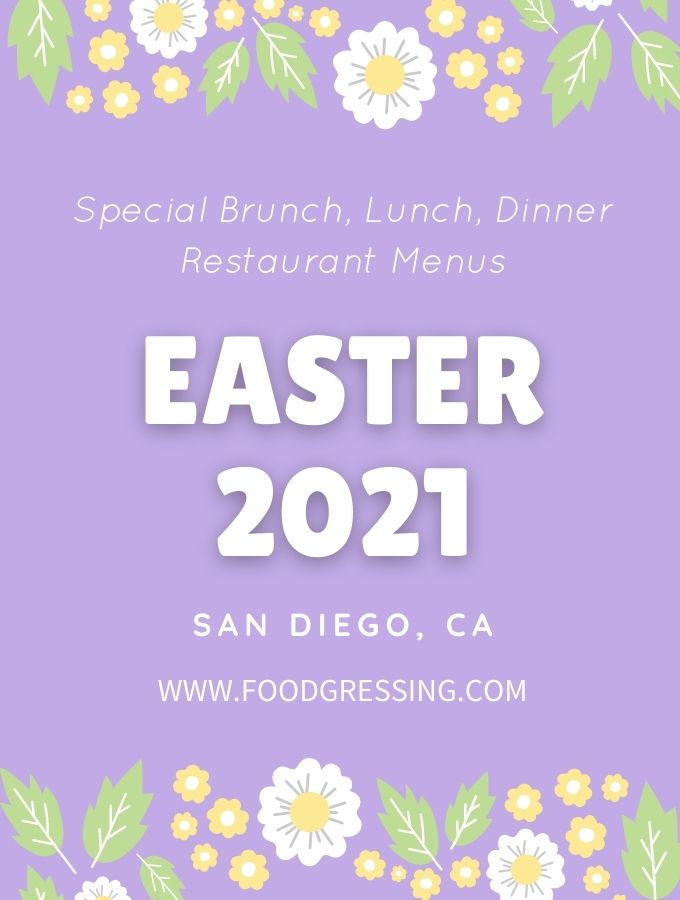 This list is updated as information becomes available. Please reach out to me [email protected] or @foodgressing on social media (Instagram, Facebook, Twitter, TikTok) for any suggestions.
Easter San Diego 2021 Restaurant Offerings
Juniper and Ivy
Juniper and Ivy is offering a specially-prepared Family Dinner, fully cooked and ready to enjoy in the comfort of home. Available for pickup April 4 from 1 PM - 4 PM.
Re-heating instructions will be provided if you'd like to pick up early and enjoy a bit later.
Your locally-sourced menu includes:
Lamb Leg (may be substituted for veg. shepherd's pie)
Roasted potatoes
Mint Salsa Verde
Charred Snap Peas
Crunchy Kale Salad
Buttermilk Biscuits
Carrot cake
Plus, a selection of celebratory wines recommended for pairing by our Sommelier as an optional enhancement.
Great Maple Dinette
Great Maple Dinette is offering an Easter Dinner for Two Box for pickup on April 4 from 5 PM - 6 PM.
The menu includes:
Curried Deviled Eggs with Pistachio Dust & Mango Chutney
Easter Harvest Salad with Baby Carrot, Chilled Broccoli, Dried Cranberries, Candied Walnuts, Red Onion & Honey Dijon Vinaigrette
Rosemary Roasted Spring Lamb Roulade - Roasted Leg of Lamb with Caramelized Apple, Fennel, Spinach, Sweet & Fingering Potato, French Green Beans, Charred Roma Tomato, Herbed Pan Jus
Meyer Lemon Coconut Cake
They also have pies including their famous Key Lime Pie with Gingersnap Crust or Blueberry Custard Crumble with Pecan Shortbread Crumble. Available for pickup on April 3 and 4 from 8 AM - 2:30 PM.
STK Steakhouse
STK Steakhouse is offering Easter Sunday Brunch. Indulge in brunch favorites like the STK & Eggs, Cinnamon French Toast, Hot Chicken & Waffles and more.
They have an Easter Ham Dinner Specials also available for dine-in and takeout/delivery.
Alinea
Alinea in Chicago is offering an Easter Dinner that is available to be shipped nationwide.
The menu includes:
Brown Sugar and Spice Glazed Ham with Smoked Gravy
Traditional Scalloped Potatoes
Curry Glazed Carrots with Dried Apricots and Almonds
Wild Mushroom and Asparagus Tart
Chilled Spring Pea Soup with Crab, Bacon, and Herb Croutons
Brown Butter Carrot Cake with Cream Cheese Frosting
Minimum order size of 2, even party sizes only. This meal requires an oven and stovetop to reheat at home. They are unable to accommodate dietary restrictions.
For nationwide shipping, meals are shipped on Wed, 3/31 and will be sent via UPS 2-Day service. Your order should arrive within 1-3 days. Priced at $85 per person, $19.95 2-day Shipping Fee.
About Easter Holiday: Dates, Food Traditions, Easter Egg Origins
Have you wondered how Easter actually became a holiday, or where its trademark bunnies and eggs came from?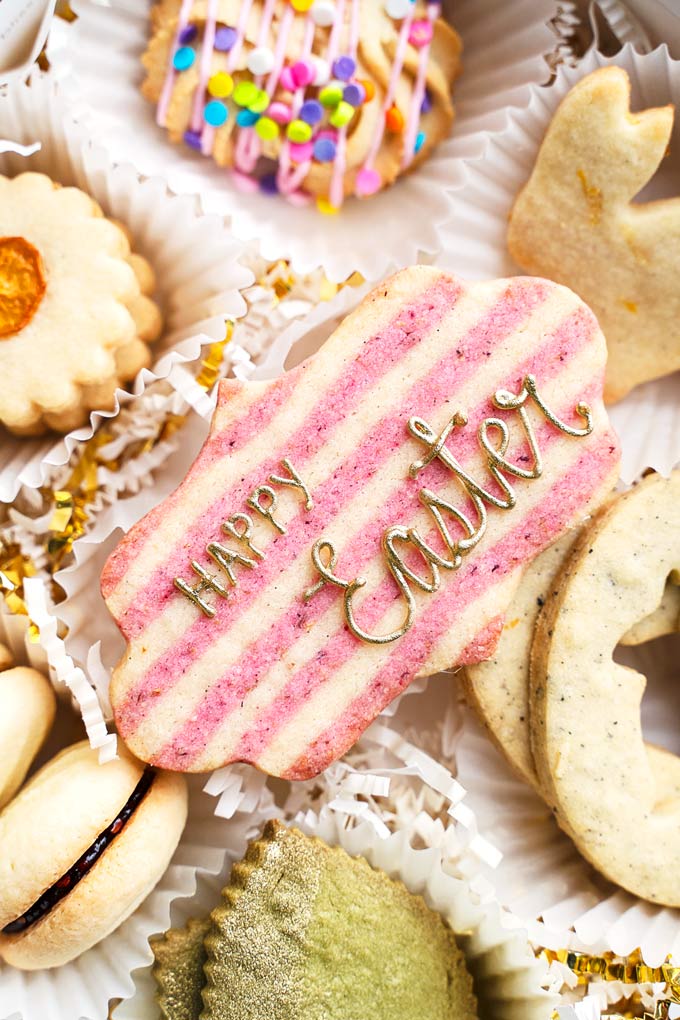 Check out my Easter Holiday post which looks at the origins of Easter, some of the traditions and a few fun facts on Easter Eggs and the Easter Bunny.
Easter Quotes, Wishes and Captions
Whether your Easter is all about fun, or a bit of fun mixed with the holiday's religious significance, here is a roundup of some Easter quotes, wishes and captions for that holiday Instagram post or greeting card.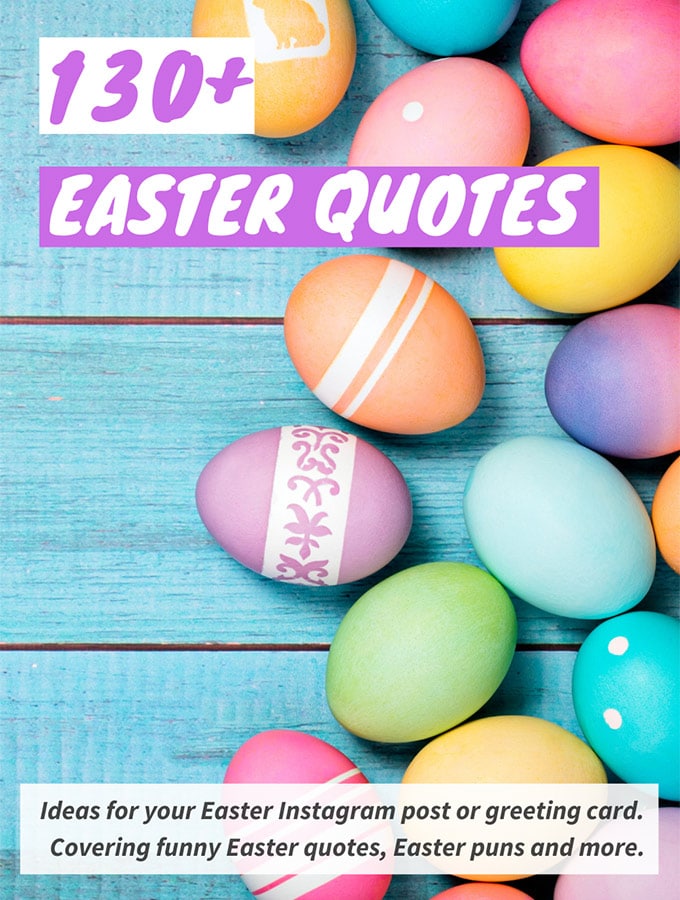 Some of the quotes I have in the post include:
Filling my basket with love and joy… and also chocolate. Lots of chocolate.
Biting the head off my chocolate bunny, but I won't bite you!
There's nothing better than a friend… except a friend with chocolate.
Free Easter Greeting Cards
If you're looking to send an Easter greeting card, check out Canva.com (referral link) for free Easter card templates and start designing.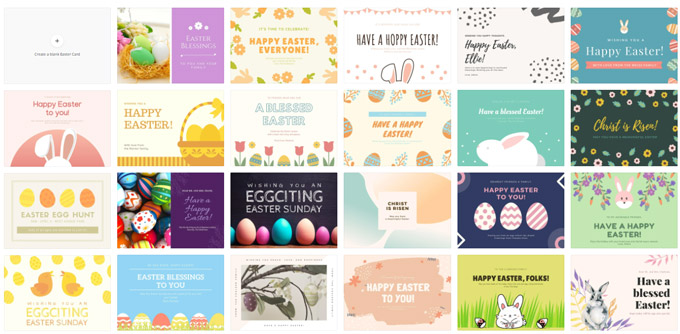 I have been using Canva for years and if you're new to Canva, please feel free to use my Canva referral link to sign up for free.
It's a great graphic design platform used to create social media graphics, presentations, posters, documents and other visual content.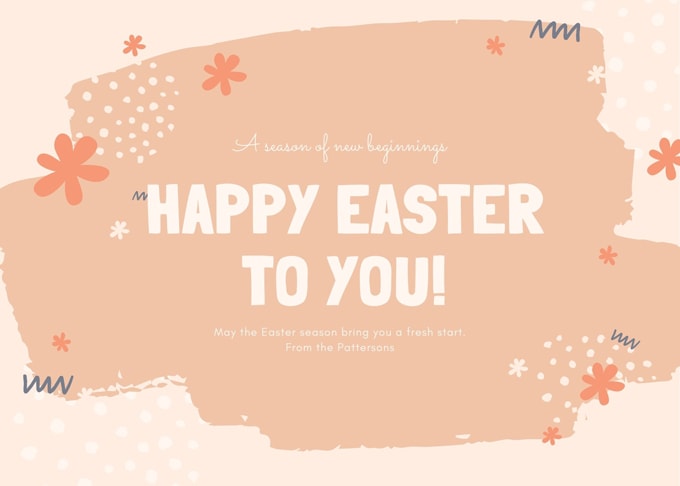 Even though there is a premium version, you can do A LOT on the free version.
YOU MIGHT ALSO LIKE: