Easter Holiday 2021 takes place Sunday, April 4. Here's a look at Easter Halifax 2021 restaurant offerings from brunch, lunch, and dinner.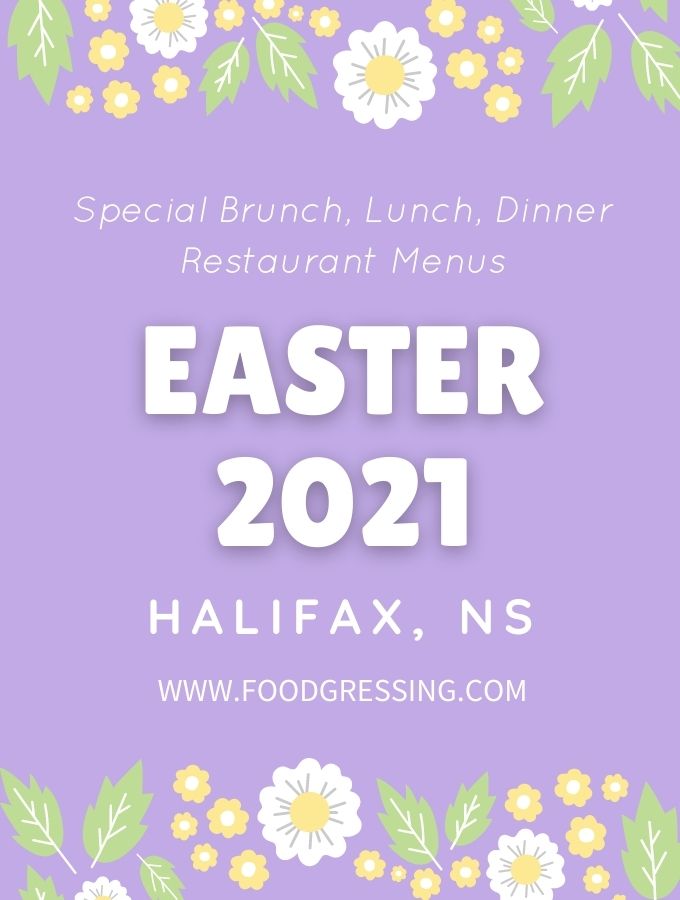 This list is updated as information becomes available. Please reach out to me [email protected] or @foodgressing on social media (Instagram, Facebook, Twitter, TikTok) for any suggestions.
Easter Halifax 2021 Restaurant/Catering Offerings
Pantry by Scanway is offering Easter To Go options for pickup or delivery (+$15 delivery fee) on April 4 from 11 AM – 2 PM.
All portions are individually sold, provided cold with heating instructions. Orders must be placed by April 2nd at 5 PM.
Pick-up can be completed from the 4pts Halifax Lobby between 11 AM – 3 PM.
Select your main course:
Ham Steak $39
Lamb Shank $42
Prime Rib $44
You will be asked to choose a soup or salad upon confirming your order (CHOOSE ONE):
↦Almond Strawberry Salad with Artisan Greens OR Cream of Asparagus Soup
All meals include the following:
Potatoes Au Gratin
Honey Glazed Carrots
Grilled Foccacia Bread and Whipped Butter
Florentines
Carrot and Cheese Cake
Kitchen Door
Kitchen Door is offering Easter Dinner to Go ($79.00 – $290.00) in 2, 4, 6, and 8 portion sizes. 2 person portion $79 + tax or 4 portions $145 + tax.
Order by 11 am Monday, March 29, 2021 for pick-up or delivery Saturday, April 3, 2021. Delivery is an additional charge, based on distance.
STARTER: choose one
Spring Green Soup with peas, asparagus, spinach and chive sour cream garnish OR Romaine & Sugar Snap Pea Salad with candied pecans and pecan maple dressing (GS, V+)
MAIN: choose one
Locally sourced carved Ham from the Pork Shop with maple mustard glaze OR Seared Chicken Supreme with rosemary and apple cider jus
SIDES:
Garlic and Herb Crushed Potatoes OR Spring Vegetables with brown butter
DESSERT: choose one
NS Apple & Raspberry Crisp with salted caramel Drizzle OR Cadbury Mini Egg Cheesecake Squares
Moxie's
Moxie's is offering a special three-course Turkey Dinner on April 4 and 5.
Their Easter feature menu will be available through pre-ordered phoned-in pick-up, or dine-in service at a participating Moxie's restaurant location.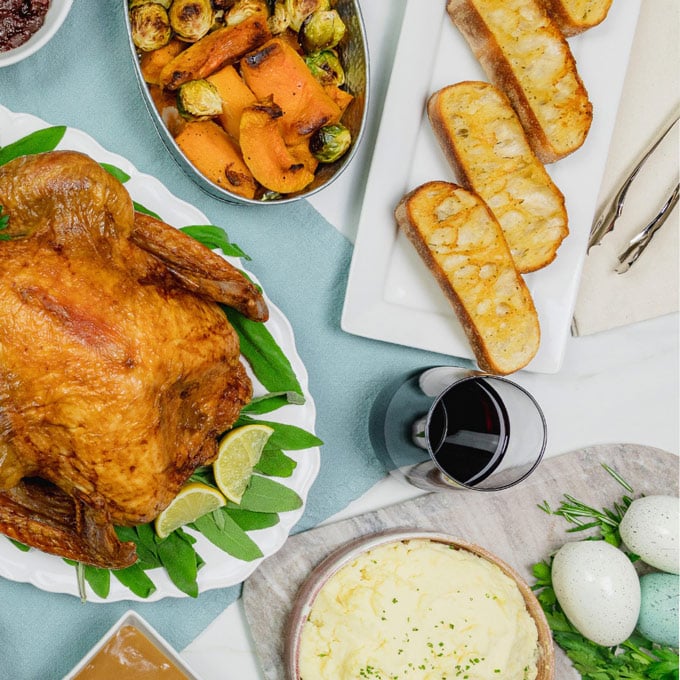 The Moxie's Easter Menu is $30 per person and is highlighted by Roasted Turkey Dinner, with tender carved turkey, savoury bread stuffing, buttered mashed potatoes, fresh seasonal vegetables, cranberry sauce & gravy.
Each dinner also includes a starter Caesar Salad and a White Chocolate Brownie bite for dessert.
All Easter Dinner pick-up orders must be placed by Thursday, April 1st at 12pm local time for pick-up on April 4th & 5th. To pre-order, please call the Moxie's location nearest you.
Participating Moxie's restaurant locations are open for seated dining service and are pleased to be offering the Easter feature menu on April 4 and 5.
Easter Wines Recommendations
Saintly Rosé
With the warmer months on the horizon, the best wine to pair it with is a bottle of Saintly Rosé.
This angelic rosé is a medium-bodied wine and has aromas and flavours of strawberry, citrus, bergamot and rhubarb.
This wine is perfect to pair with a hummus plate or raspberry almond tart. MSRP: $17.95/750mL.
Kim Crawford Sauvignon Blanc
Kim Crawford Wines offer different varietals perfect for any holiday party, imported all the way from New Zealand.
Kim Crawford Sauvignon Blanc is vivid and refreshing and is the #1 selling wine in Canada; it pairs well with steamed clams or mussels with asparagus risotto, or grilled chicken. MSRP: $21.95/750mL.
About Easter Holiday: Dates, Food Traditions, Easter Egg Origins
Have you wondered how Easter actually became a holiday, or where its trademark bunnies and eggs came from?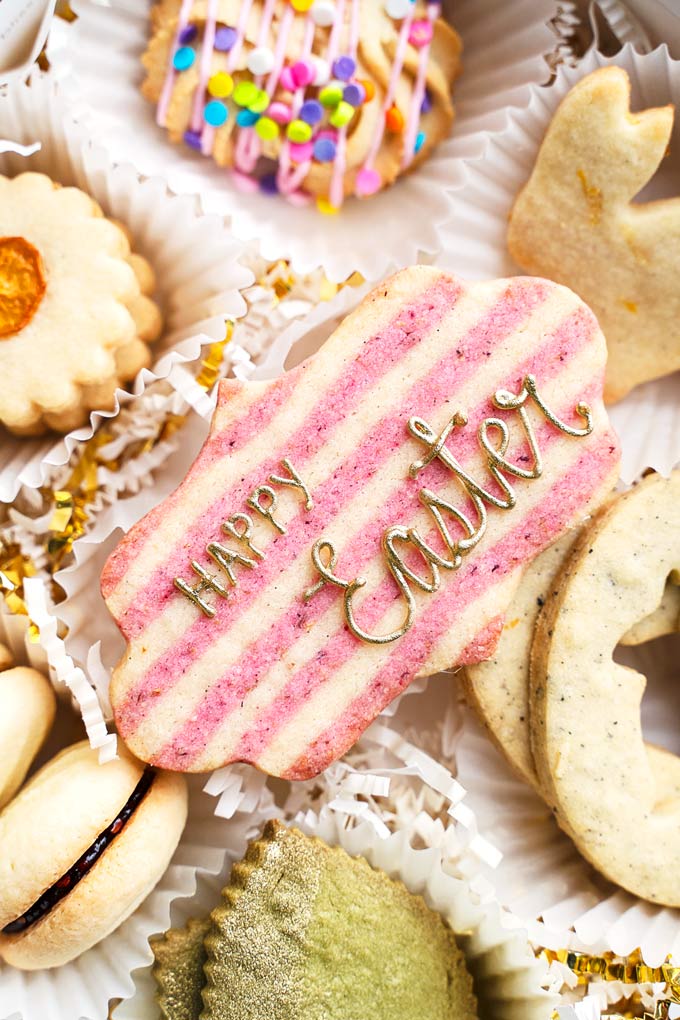 Check out my Easter Holiday post which looks at the origins of Easter, some of the traditions and a few fun facts on Easter Eggs and the Easter Bunny.
Easter Quotes, Wishes and Captions
Whether your Easter is all about fun, or a bit of fun mixed with the holiday's religious significance, here is a roundup of some Easter quotes, wishes and captions for that holiday Instagram post or greeting card.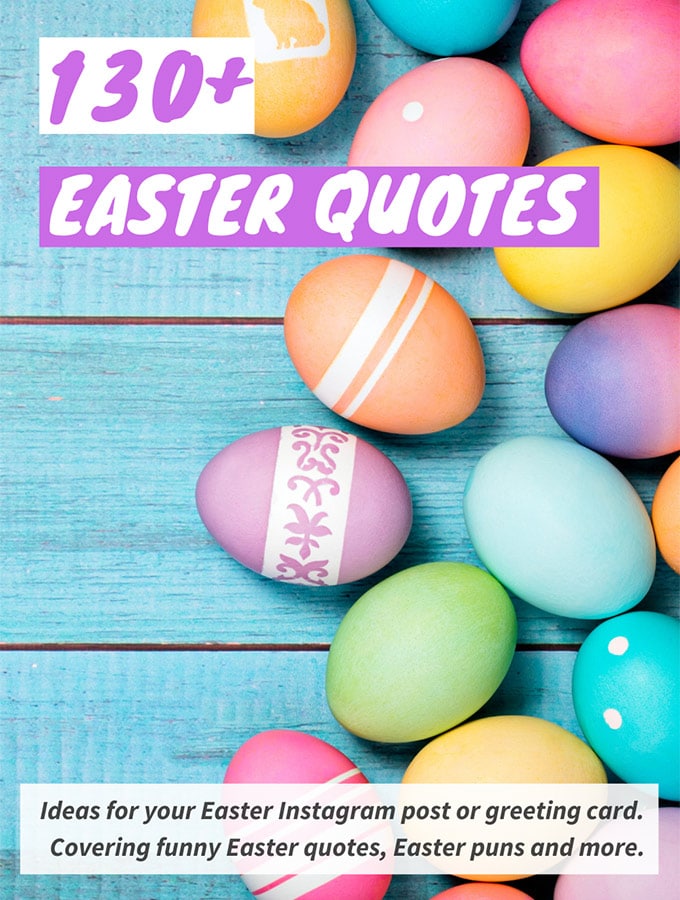 Some of the quotes I have in the post include:
Filling my basket with love and joy… and also chocolate. Lots of chocolate.
Biting the head off my chocolate bunny, but I won't bite you!
There's nothing better than a friend… except a friend with chocolate.
Free Easter Greeting Cards
If you're looking to send an Easter greeting card, check out Canva.com (referral link) for free Easter card templates and start designing.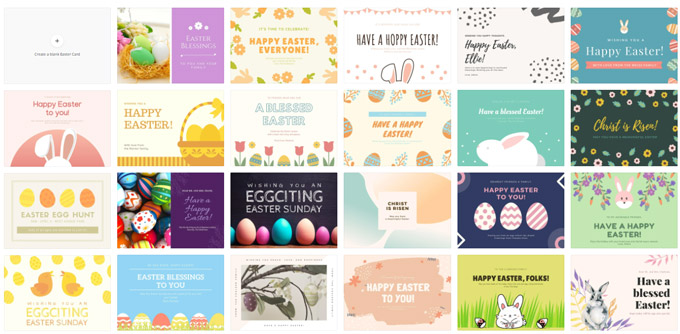 I have been using Canva for years and if you're new to Canva, please feel free to use my Canva referral link to sign up for free.
It's a great graphic design platform used to create social media graphics, presentations, posters, documents and other visual content.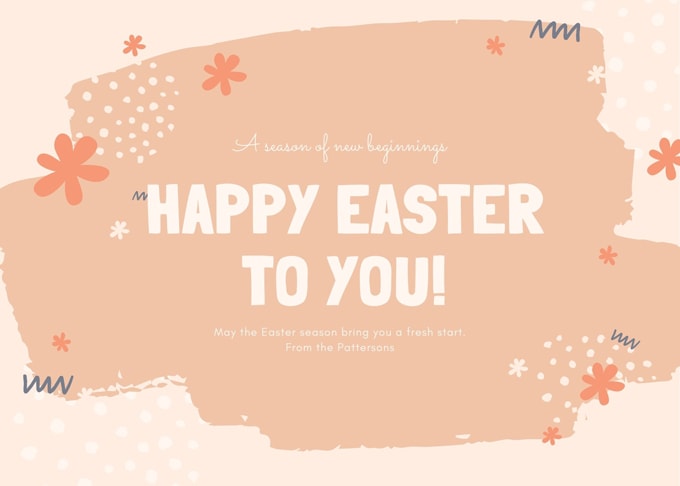 Even though there is a premium version, you can do A LOT on the free version.