Water Street Cafe Lobster Madness menu is on until March 28. Enjoy a number of lobster preparations whether you like it steamed, grilled, boiled or sauteed – there's something for everyone!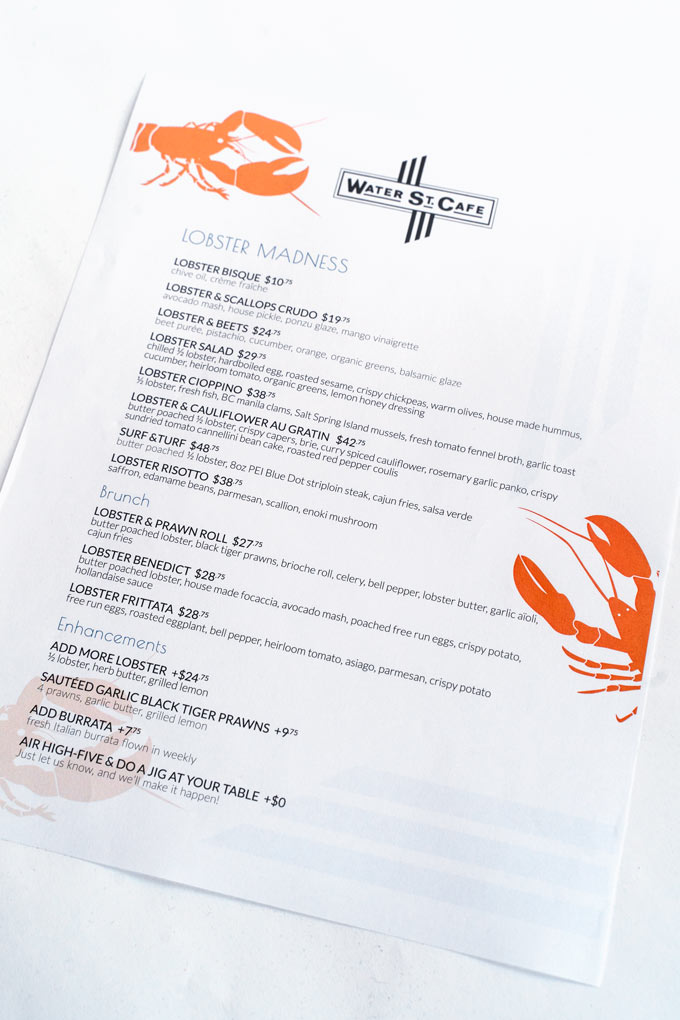 Disclosure: I was hosted at Water Street Cafe.
On the Water Street Cafe Lobster Madness Menu are delectable dishes such as Lobster Risotto, Lobster Cioppino, Lobster Salad, Lobster & Beets, Lobster & Scallop Crudo and more.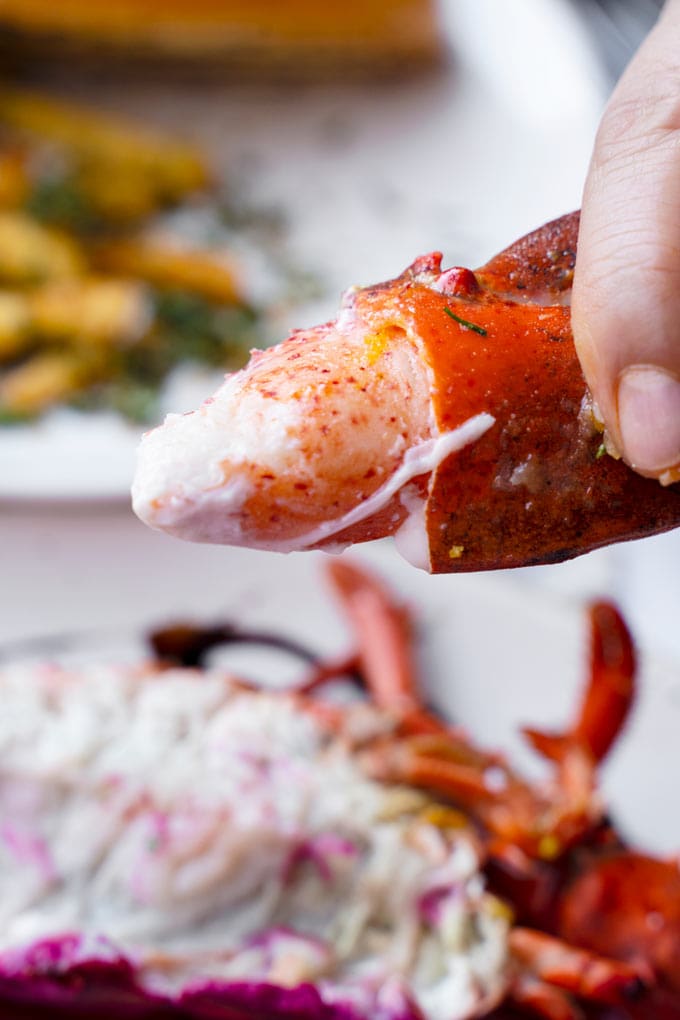 They also have lobster features for brunch served daily from 11 am – 3 pm including Lobster & Prawn Roll, Lobster Benedict, and Lobster Frittata.
Chef Alan Tse has taken this year's Lobster Madness to the next level with some very creative dishes. I enjoyed the following: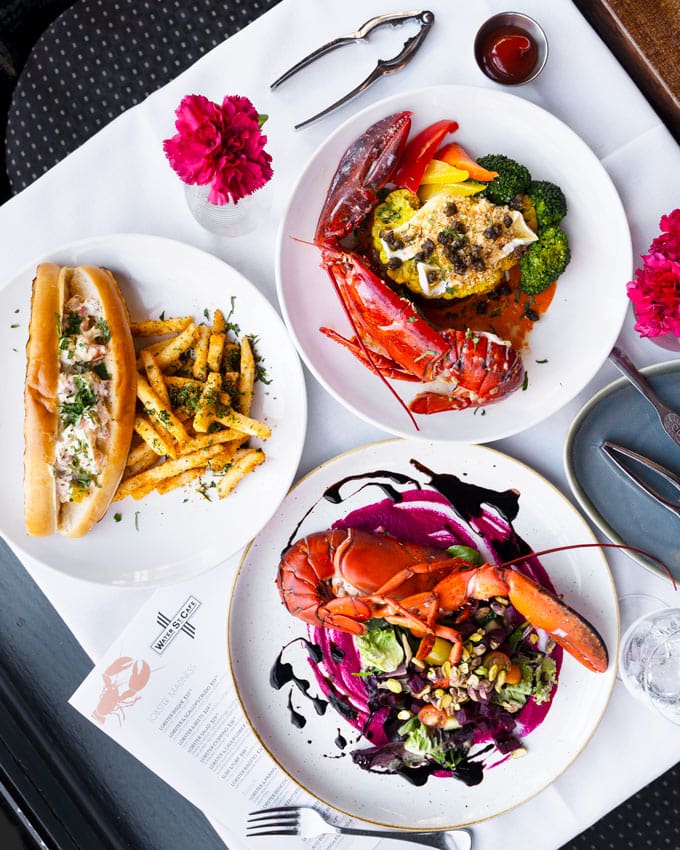 Lobster & Beets – a beautiful dish with beet puree, pistachio, cucumber, orange, organic greens, balsamic glaze. I personally love beets, pistachios and a nice balsamic glaze so this dish was up my alley.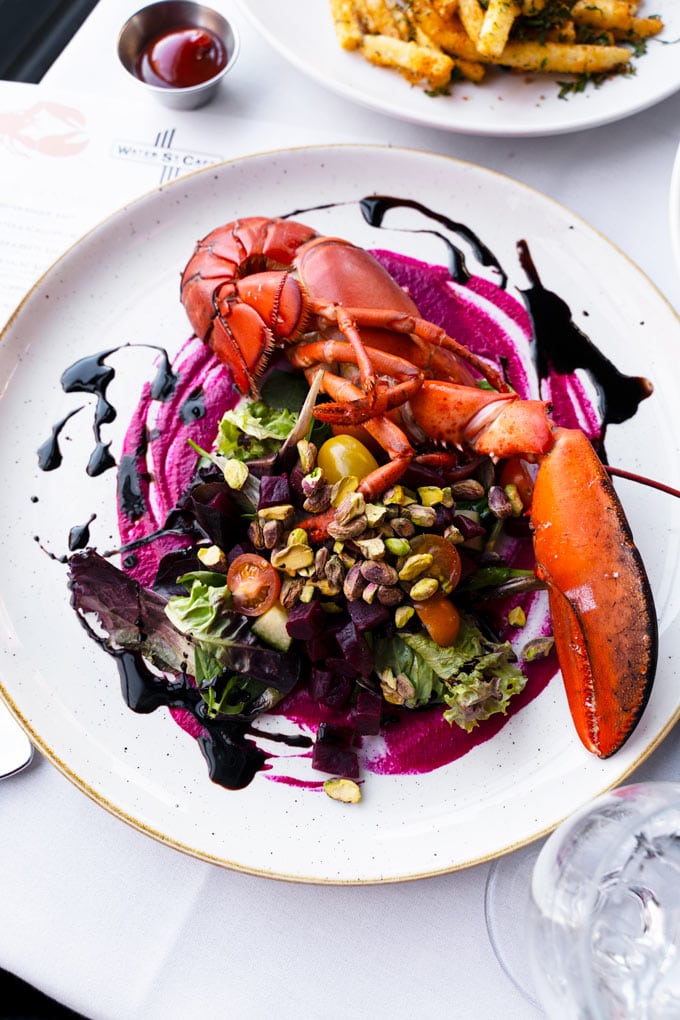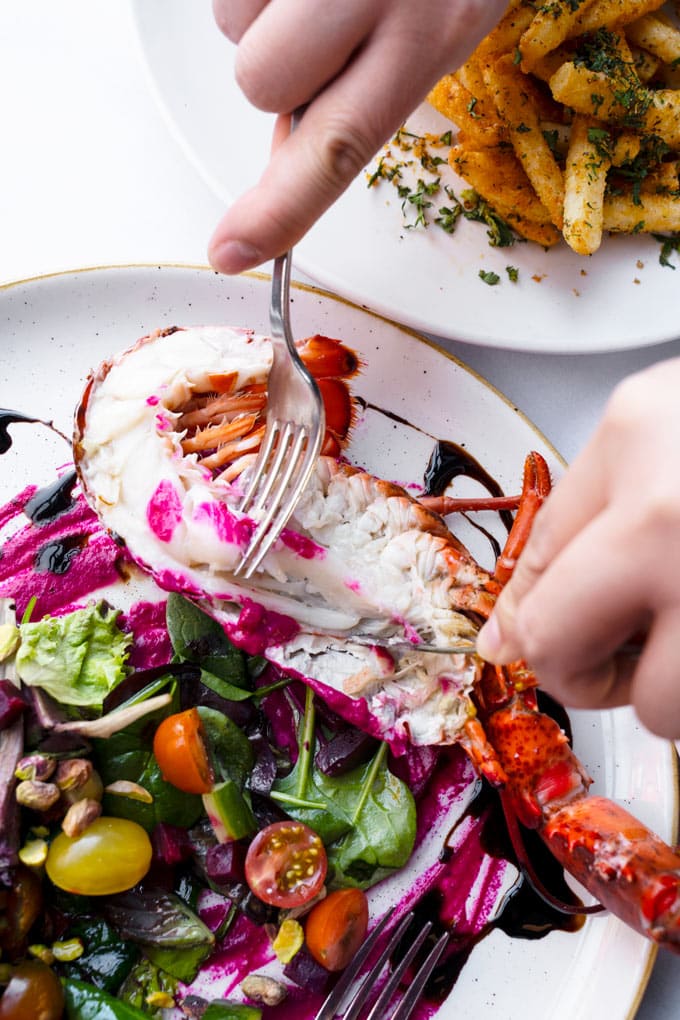 Lobster & Cauliflower Gratin – a creative preparation featuring a butter poached ½ lobster with curry spiced cauliflower on top of a cannellini bean cake.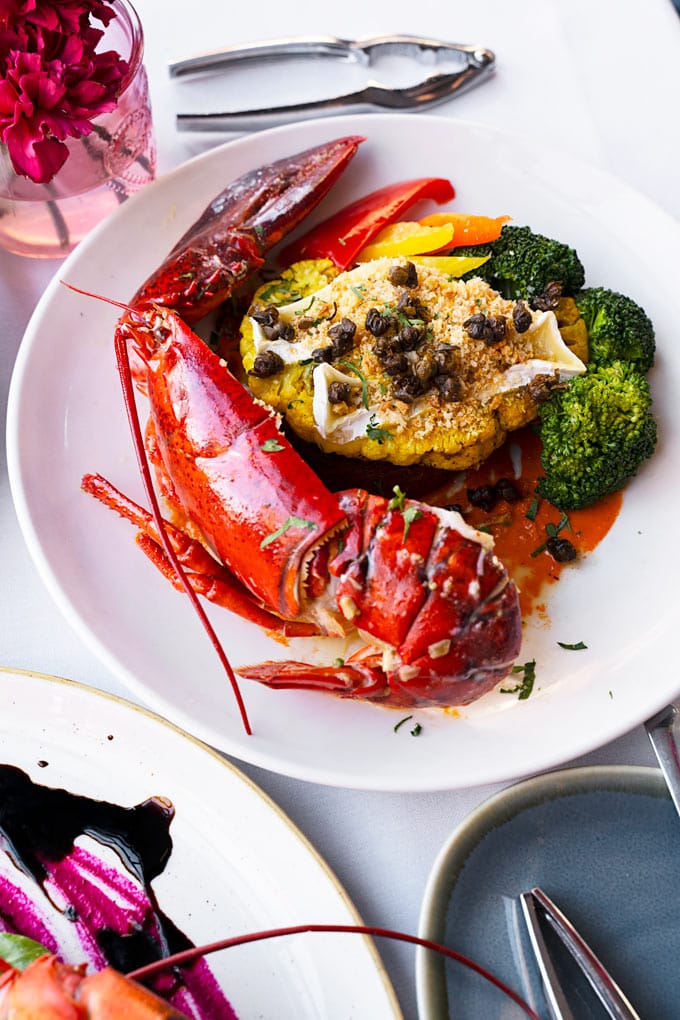 For brunch, the Lobster & Prawn Roll makes a nice handheld with butter poached lobster, black tiger prawns in a brioche roll and served with cajun fries.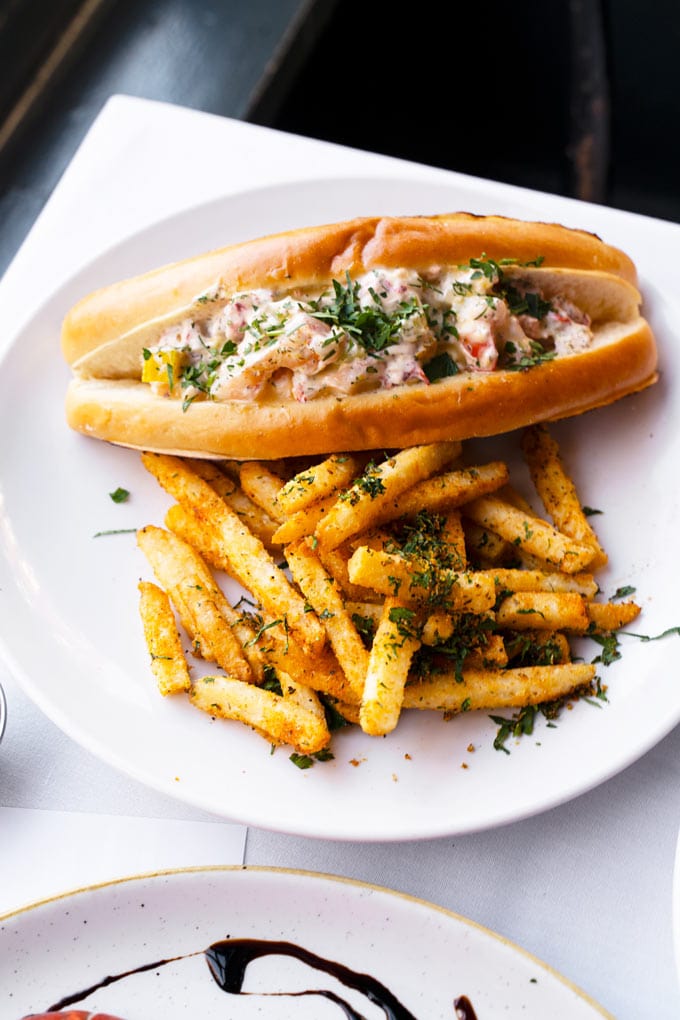 Visit Water St Café at 300 Water St, Vancouver, BC, across the Gastown Steam Clock.