Next time you visit The BBT Shop, you might just do a double take.  This past week, The BBT Shop introduced the Duo Bubble Tea Cup where you can enjoy 2 flavours at once.  Good things come in pairs, right?
Note:  This is not a sponsored post.  None of the drinks in this review were complimentary.  The restaurant did not know that I am a blogger.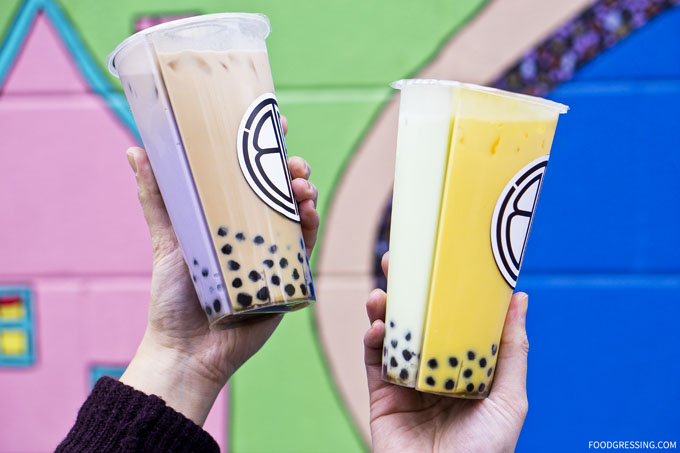 How It Works
How it works is that you choose from 2 flavours of their milk tea, bubble milk or fruit tea selections.  Enhance your drink with toppings (like tapioca, grass jelly and more).  Enjoy the drink by yourself or with a friend!  The duo cup costs $1.50 extra from your regular, single flavoured BBT drink.  As for toppings, you can either split one serving or add in as many full servings as you want.  For example, an original milk tea is $4.50.  It's another $1.50 on top to get the second flavour in the duo cup.  Then if you want half a serving of pearls in each flavour, it would be $0.50.  Your Duo Cup with two flavours and one serving of pearls would be $6.50.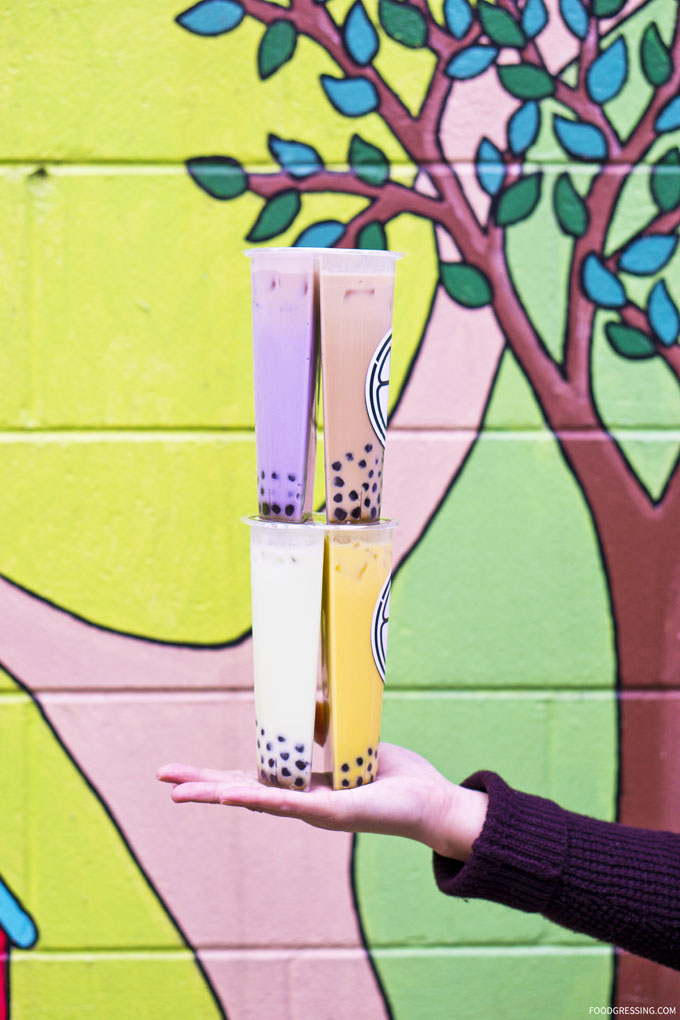 Advantages vs Disadvantages
Now let's talk advantages:
You can enjoy not one but two flavours at the same time.
You can create your own fusion drink by drinking from both straws at once.
The Duo Cup looks interesting and Instagram-worthy.
You can "share" the drink with a friend without swapping saliva.  Everyone stay in his or her own corner!
And disadvantages:
On a price to volume basis, you are paying a premium to have that second flavour but overall less volume.
The demi-cups are not fully segregated from each other.  It is advised that you do not shake the cup because the top centre part is not sealed.  If you shake, the flavours can mix with each other.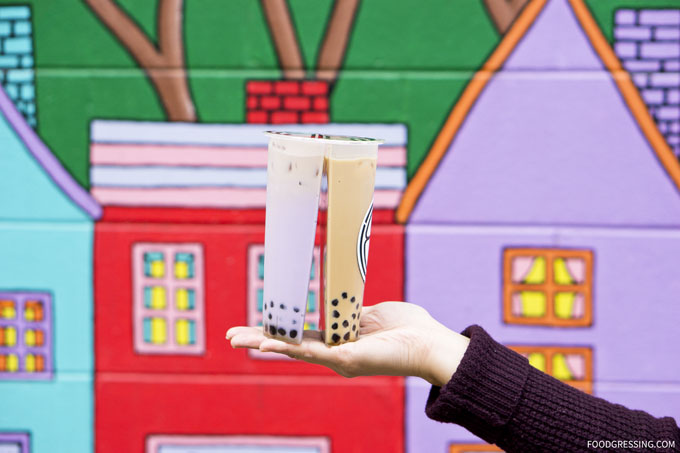 As for my own personal take, I usually share my bubble tea drinks with family and it's nice to have the option of enjoying two flavours at once.  I'd certainly get the Duo Bubble Tea Cup every now and then but perhaps not every time due to the premium cost.  My two cents.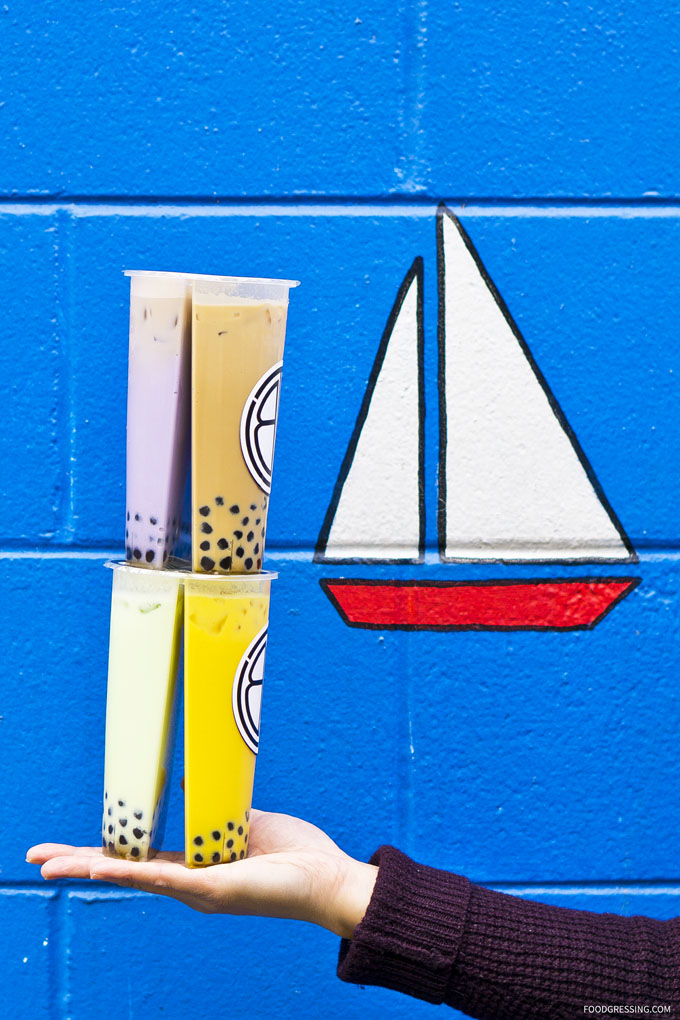 To see my other review of The BBT Shop on Robson, click here.