The newest addition to Starbucks menu is the Starbucks Cascara Latte which launched earlier this month. It's Starbucks first new beverage of 2017 and now available across Canada. But what exactly is "cascara" (which rhymes with "mascara")? I needed to know more and ventured to a Starbucks to find out.
3 Things to Know about Cascara
1. Cascara (sounds like like "mascara") means "husk" or "shell" in Spanish, and refers to the fruity outer skin surrounding the bean. The coffee bean is at the centre of the coffee cherry. As the coffee cherry is processed, the skin and pulp are removed from the cherry and left out to dry. And boom, you have cascara! In the past, coffee producers would use cascara as fertilizer, compost or even a source of fuel. Sometimes, it would be discarded altogether. Now, Starbucks coffee producers are making use of this resource which are sometimes considered "waste." Check out the video below for a visual explanation of what cascara is:
2. The cascara is one of the most un-tapped resources for coffee innovation: In coffee-growing countries like Ethiopia, there has been a long-standing tradition of brewing a tea-like beverage with the husks of coffee cherries. Beyond that, there hasn't been a ton of innovation around cascara as an ingredient – until now.
3. The Starbucks Cascara Latte was inspired by the Starbucks Reserve Roastery in Seattle: The Starbucks Reserve Roastery in Seattle is where Starbucks experiments with the latest coffee innovations to discover new and interesting flavours to bring to its customers across the world. As a part of the Barista Starbucks Innovation Challenge, Starbucks Barista's were asked to create a new beverage featuring the cascara. After months of research and testing, they came up with the Cascara Latte.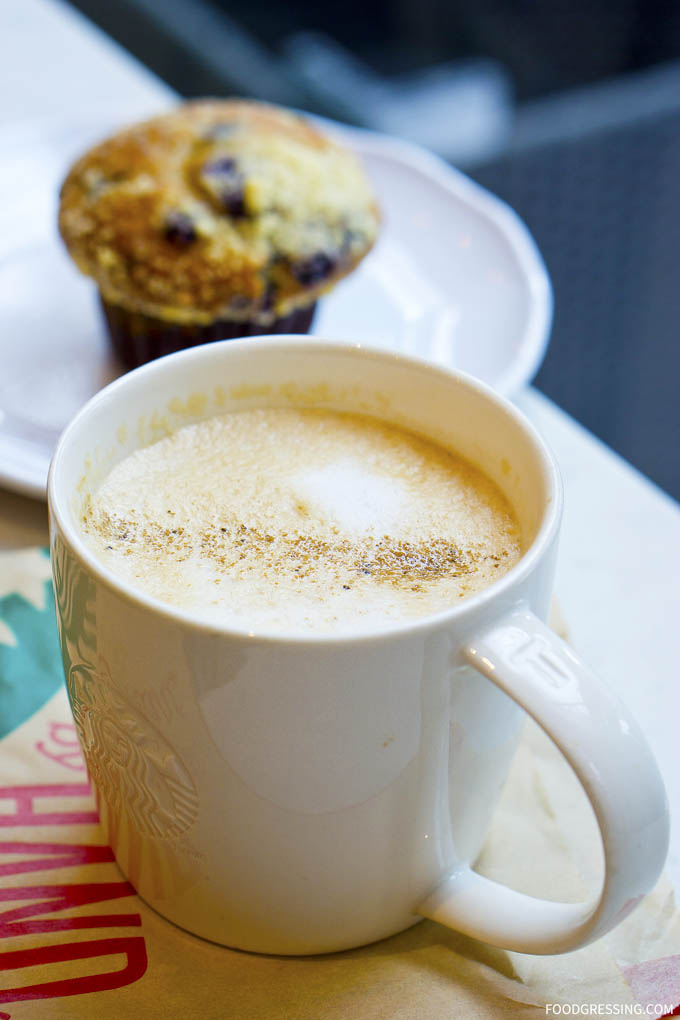 Taste Taste/Pricing/Nutrition
The Cascara Latte is a regular latte but with cascara syrup and sugared cascara extract on top. In terms of taste, I thought the Starbucks Cascara Latte was delicious, smooth and just subtly sweet. It had a very nice maple and brown sugar notes. If you're looking for a lighter, less syrupy latte, or Starbucks beverage, you might just make the Cascara Latte your new regular order. The Starbucks Cascara Latte was $4.45 for a Tall, $4.95 for a Grande, and $5.45 for a Venti. My Tall Cascara Latte seen above had 190 calories, 25 grams of sugar and 5 grams of fat. Of course, like other Starbucks drinks, the Cascara Latte is customizable. Perhaps you might consider an Almond Beverage Cascara Latte?
Bottom Line
I personally enjoyed the Cascara Latte and would recommend it. A lighter latte experience that is still very satisfying.