Downtown Napa, which has been dubbed The Wine Tasting Room Capital of the World, is the premier Napa Valley experience.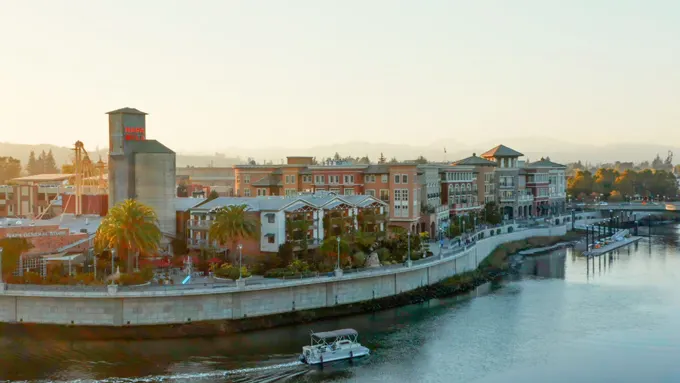 This fall, discover new outdoor recreation, entertainment, tasting rooms, restaurants and more in wine country's most walkable destination. Here's what's new in Downtown Napa Valley 2022 this fall.
Downtown Napa Valley Outdoor Recreation
Napa Valley Bike Tours has a new e-bike tour that starts and finishes from the Wine & Brews E-Bike Cruise location in Downtown Napa.
The cruise includes stops at a local winery for a tasting and picnic lunch and a unique winery and brewery tasting room experience.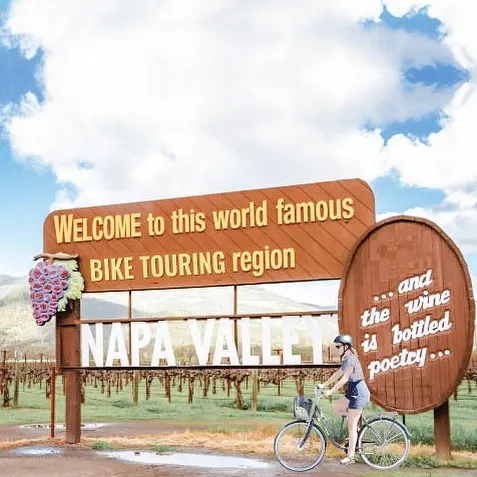 New Wine Tasting Rooms
Ox & the Fox Wine Bar received its liquor license and is now serving cocktails among its existing beer and wine selection.
The front of the building has also been expanded to welcome more guests in to enjoy the expanding menu.
Wine Girl, a Scottsdale-based wine bar, is opening a location at 1321 First St. next to Anette's Chocolates, making for a perfect bachelorette and girls' holiday location in Downtown Napa.
New Shopping
Maison Verbena, a San Francisco-based store, opened the doors to a new location in First Street Napa. It is a young yet dynamic business passion about innovation with a goal to inspire and bring the idea of "fashion marketing" to the US.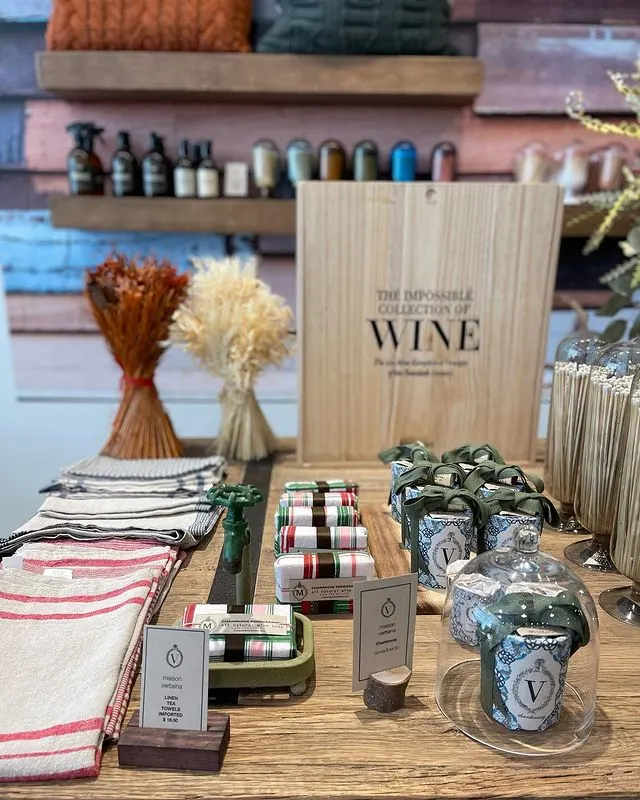 State & First moved to a beautiful new space and updated its hours from 10 a.m. to 6 p.m. Monday through Saturday and 11 a.m. to 5 p.m. on Sunday. State & First is exquisitely curated for the Napa Valley lifestyle, offering unique women's and men's clothing selections, jewelry and accessories that can't be found anywhere else in the valley.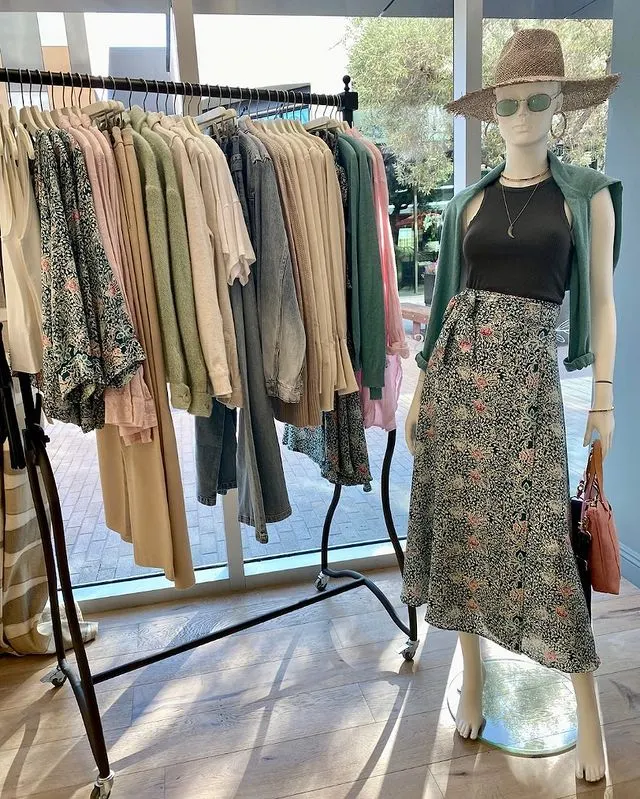 Color Theory recently moved to Main Street at Caymus. Color Theory carries a wide variety of name brand paints, mediums, papers and drawing utensils for artists of all skill levels.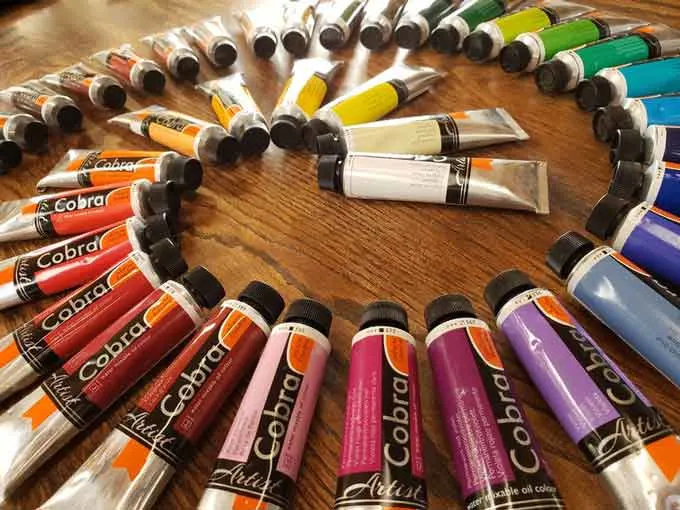 New Arts & Entertainment
On Sept. 20 at 7 p.m., Napa Valley Music Associates will host the 2022 series of Napa Valley Guitar Festival: Yuri Liberzon. The festival, hosted by Churchill Manor, will include music by contemporary Konstantiin Vassillev whose music synthesizes several styles including jazz, Russian Folk music and contemporary western traditions. Tickets are $20 for adults and $15 for seniors/students.
Open Studios Napa Valley, a self-guided art discovery tour, will take place Sept. 24 to 25 from 10 a.m. to. 5 p.m. each day. Seventy local artists will showcase their work throughout Napa Valley. To view and print the Open Studios catalogue and map, visit acnv.org.
Napa Drunken History Tour is a walking tour around Napa that takes visitors back in time to the origins of the city of Napa and the people who founded it. The tour, which has spots available Sept. 23 to Sept. 24 and Oct. 27 to Oct. 28, includes three stops at local establishments with local microbrew, boutique wine tasting and distilled spirits tasting.
The CIA at Copia/American Bounty at CIA Copia presents Southwestern Cuisine with Edgar Rico. Join Edgar Rico – 2022 James Beard Award winner for Best Emerging Chef and owner/chef at Nixta Taqueria in Austin, TX – and co-owner, Sara Maranbigi, for an adventure through the cuisine and culture of the southwest Sept. 24 to Sept. 25.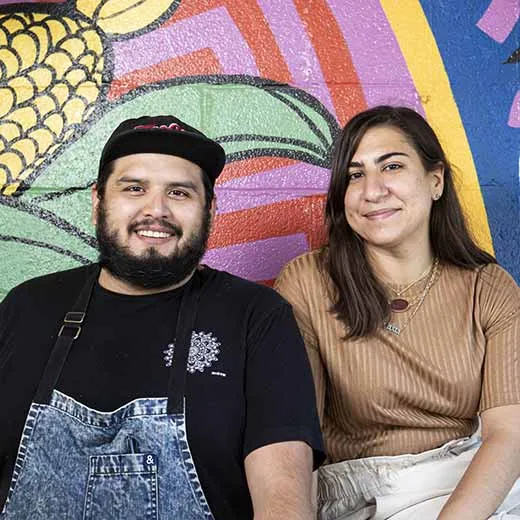 Uptown Theatre Napa, Downtown Napa's ultimate destination for live entertainment, has a variety of upcoming shows this summer and fall. Headliners include "Weird Al" Yankovic with Emo Philips, UB40, Killer Queen: A Tribute to Queen and more.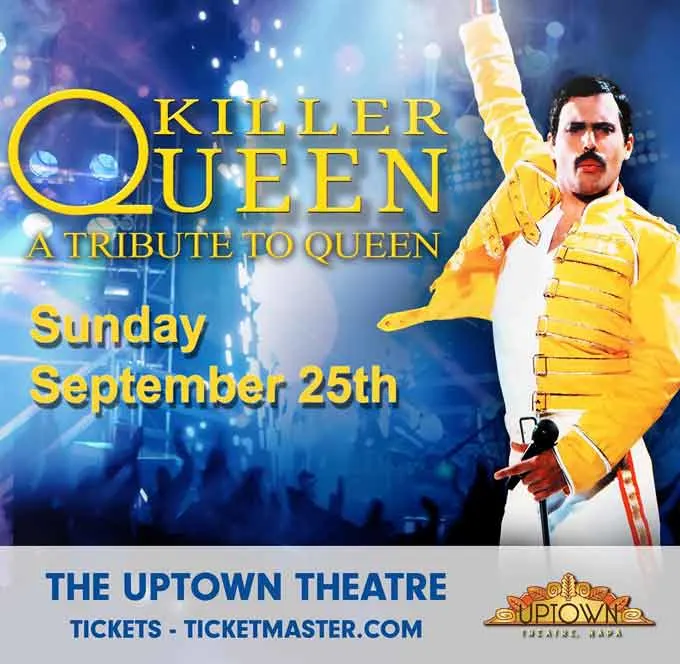 For the second event in the American Bounty series, join CIA at Copia Oct. 15 to 16 for American Bounty at CIA at Copia: Wine Country Harvest Celebration with Dominic Orsini, CIA '95. This event features two days centered on the wine, food, music and more of wine country.
The Cabernet Classic returns to The Meritage Resort and Spa for the second year from Nov. 4 to Nov. 6 in Downtown Napa. This experience features over 20 expert-led tastings featuring hundreds of wines, chef-curated dining experiences and playful events among the resort's Napa Valley vineyards.
New Food & Drink in Downtown Napa
The Meritage Resort and Spa opened The Village Bistro, a French-influenced pop-up dining experience with a wine country twist based on family style dining. The bistro features traditional French dishes in shareable plates, main courses, desserts and an extensive wine list.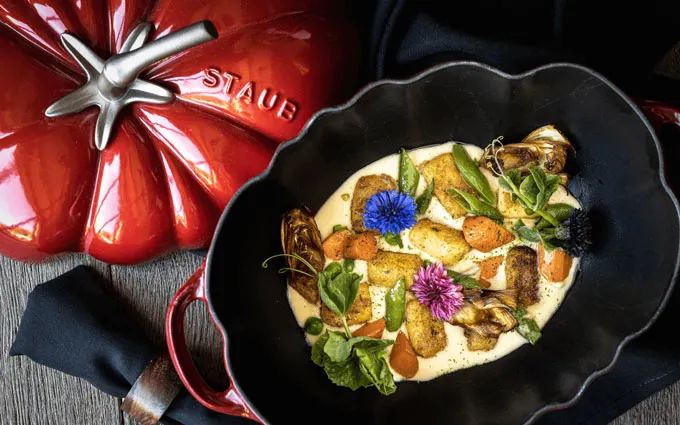 Osha Thai now offers lunch special menus with choice of main course and an appetizer or salad for $25 from Tuesday to Friday 11 a.m. to 3 p.m. Visitors can choose from spicy basil chicken, garlic pepper pork, yellow curry, pad Thai, drunken noodles, beer braised chicken or beef cashew nuts.
Napa Yard, a new beer garden located across from CIA at Copia, has opened. It features a micro distillery café, bar, wine tasting area, gardens and event space. The bar will serve cocktails from garden-to-glass Concordia spirits infused on site.
Entrecôt, owned by Argentine-born proprietors Gonzalo Barrado and Maia Antonella Tesio, is now open on the Napa River in the Riverfront Complex, bringing Argentine cuisine to the Riverfront 5 to 10 p.m. Wednesday through Sunday. The menu includes tapas such as empanadas, ham and cheese croquettes, fried polenta with tomato sauce and cheeses and charcuterie with starters like gazpacho, vitello tonnato, and more.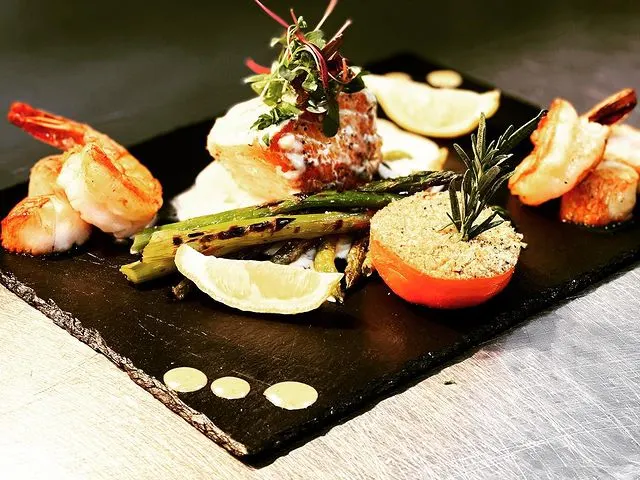 For more information about Downtown Napa, including lodging, dining, wine tastings, shopping and things to do, visit donapa.com.