Hispanic Heritage Month is now on until October 15. Here are a few restaurant highlights in South Florida.
Bodega Taqueria y Tequila
Founded in South Beach in 2015 by Menin Hospitality's Keith Menin and Jared Galbut, Bodega Taqueria y Tequila is South Florida's iconic brand offering an array of Mexican street food along with a unique night-life experience serving up award-winning tequila and cocktails.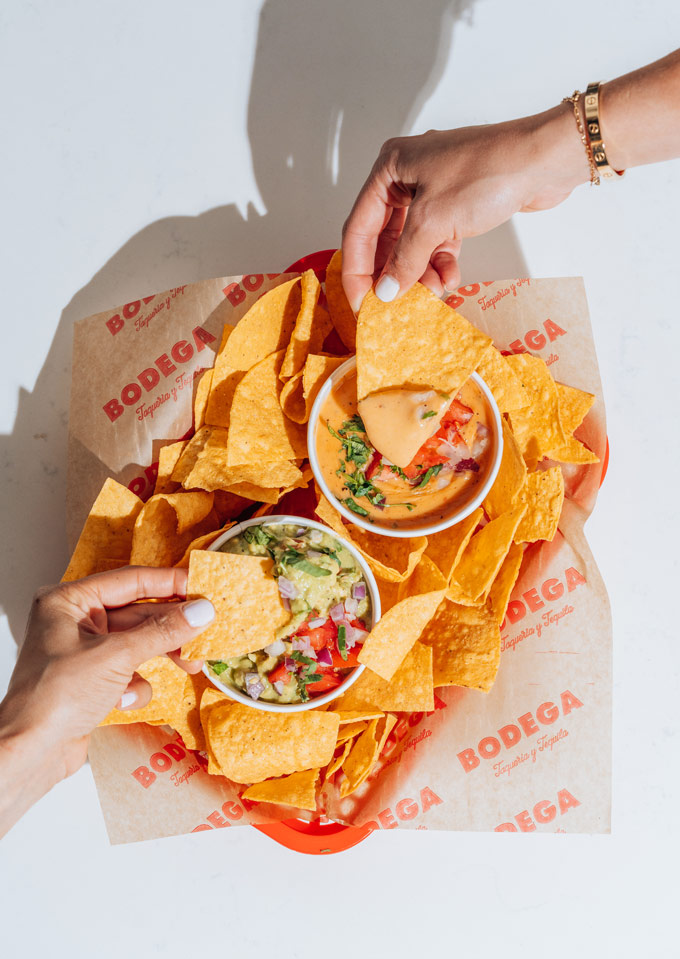 The Mexican-inspired concept features an extensive menu showcasing authentic Mexican favorites along with unconventional and innovative interpretations.
Since its inception, Bodega Taqueria y Tequila has been nationally recognized and revered as one of the region's hottest culinary and night-life destinations.
The brand currently has a total of five locations, including South Beach (2015); Fort Lauderdale (2020); Aventura (2021); West Palm Beach (2022); Coconut Grove (2022); as well as a partnership with FTX Arena.
Bodega Taqueria y Tequila is currently undergoing an expansion and gearing up to welcome several new outposts this year and in 2023.
Locations:
Fort Lauderdale: 21 W Las Olas Blvd, Fort Lauderdale, FL 33301
South Beach: 1220 16th Street, Miami Beach, FL 33139
West Palm Beach: 118 S Clematis St, West Palm Beach, FL 33401
Coconut Grove: 3419 Main Hwy, Miami, FL 33133
Aventura: 19129 Biscayne Blvd, Aventura, FL 33180
Cafe La Trova
Now through October 15th, Cafe La Trova will celebrate Hispanic Heritage Month with a special cocktail menu featuring ingredients from local South Florida-based Cuban purveyors, including honey from The Native Guy (based in Homestead); guava marmalade from PG Tropicals (based in Homestead) and fresh limes from Yes Fresh (based in Doral).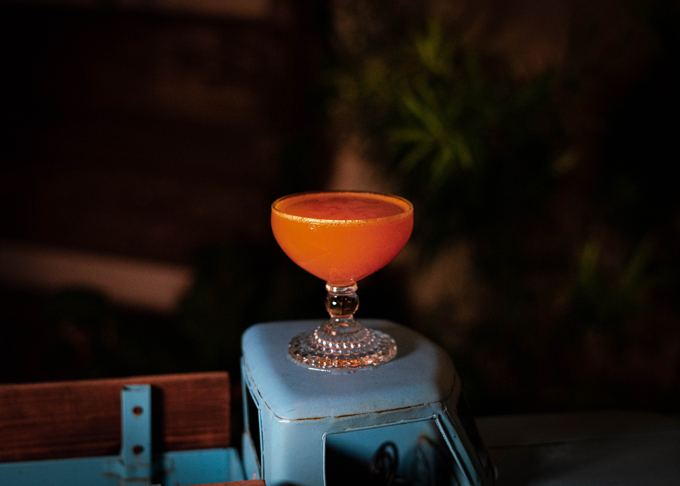 Three special cocktails created by Master Cantinero Julio Cabrera include the Canchánchara made with Saint Benevolence Rum from Haiti, honey syrup, and lime juice; the Calle Ocho Daiquiri made with Bacardi Superior rum from Cuba/Puerto Rico, Habanero-Guava syrup, and lime juice; and the Mi Tierra Old Fashioned (plus 1 La Trova cigar) made with Flor de Caña 12 from Nicaragua, demerara syrup, and coffee-Tobacco bitters.
With every purchase of these limited-time-only cocktails ranging from $14 – $15, a $1 per cocktail will be donated to the American Museum of the Cuban Diaspora.
971 SW 8th St, Miami, FL
Casa Mariano
At the Mediterranean-inspired Casa Mariano, opened September 2021, Executive Chef-Owner Mariano Araya shares his personal style of cuisine with a menu representing an impressive career, drawing inspiration from his most beloved dishes.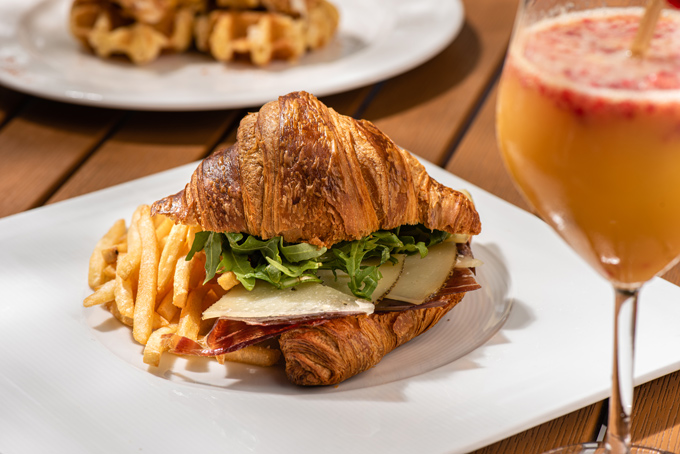 Casa Mariano is the culmination of Chef Mariano's life's work in the culinary arts, with more than 20 years spent in the Miami dining scene.
His dedication to both South American and Mediterranean flavors as well as his cooking methods have melded into a distinct style that showcases the bold flavors and freshest ingredients from both areas of the world.
The menu at Casa Mariano features Hot and Cold Appetizers, Salads, Pastas, as well as different choices of Entrees, Steaks, and a special selection of Chef Mariano's suggested house specialties – all made with the highest-quality ingredients sourced from local farms whenever possible.
The beverage program at Casa Mariano is spearheaded by General Manager and Sommelier, Victor Tapia, who has developed a creative and exciting list of exceptional wines to pair with Chef Mariano's dishes.
Decorated in rich Mediterranean-inspired hues of blues, whites, tans, and browns, Casa Mariano's intimate interior reflects an elegant, warm, and inviting environment where diners are transported to a seaside casa.
The intentional design is intimate and calming, making Chef Mariano's casa as comforting as your own.
8200 NW 27th St Suite 106, Doral, FL
La Cañita
La Cañita is the latest Caribbean-Latin American concept-driven restaurant from James Beard Award-winning chef Michelle Bernstein and partner David Martinez, located in Bayside Marketplace.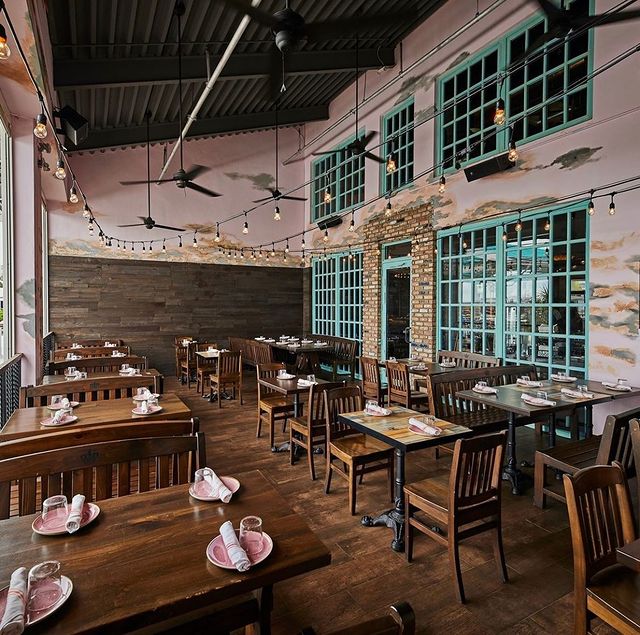 With spectacular waterfront views of Miami and live music curated daily, La Cañita is certainly the place to be for big bold flavors, fun specialty cocktails, and the overall quintessential Miami experience!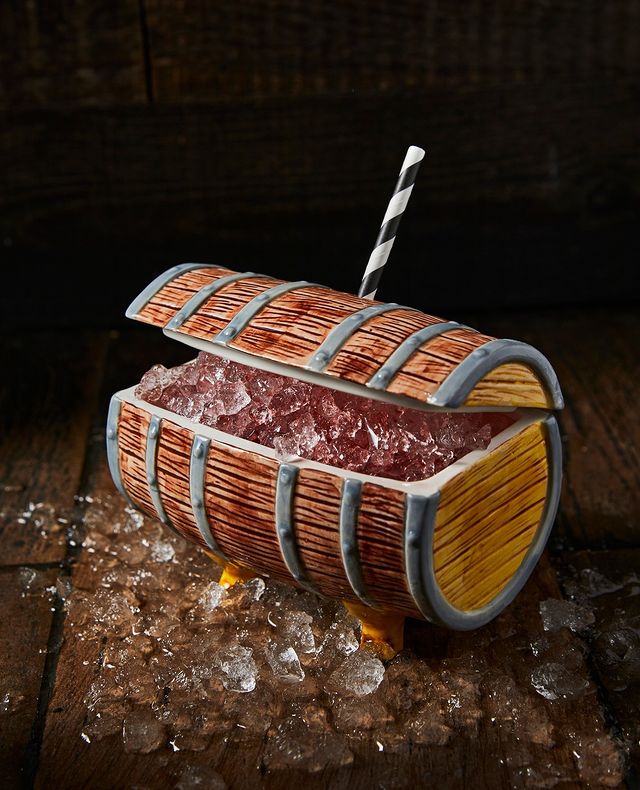 Located at Bayside Marketplace at 401 Biscayne Blvd., 2nd flr., Miami, FL 33132
La Romanita
La Romanita Restaurant & Lounge, the first restaurant by Miami-based Prestige Hospitality Group, launched in August 2022.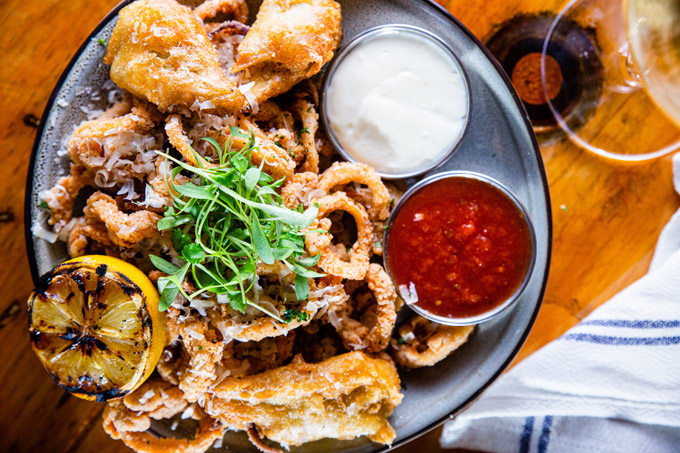 Adjacent to the 515-acre Amelia Earhart Park, La Romanita is located in the new Amelia District that was founded and developed by Prestige Companies.
The district is the city's newest mixed-use development located in the heart of Hialeah and is poised to be South Florida's next dining destination.
At the helm of this neighborhood eatery is Executive Chef Reinier "Rey" Mendez, who draws from both Cuban and Italian influences when creating his menus.
Hailing from Havana, Cuba, Chef Rey began has worked in some of Miami's most notable concepts including STK Miami, Shula's Steakhouse, Naked Crab Restaurant in Fort Lauderdale, alongside celebrity chef Ralph Pagano, Casa Tua Cucina in Brickell City Centre, and most recently Lure Fish Bar at Loews Miami Beach Hotel.
The menu is a selection of Latin-inspired dishes, seafood, garden fresh salads, select cuts of meat, hearty entrees as well Italian focused dishes such as pastas and pizzas.
The Pastas are made in house and come with a choice of orecchiette, spaghetti, penne, or fettuccine with sauce options ranging from rich to light and savory.
Lasagnas are also made daily with vegetarian and meat options.
Perfect for sharing, Chef Rey's Pizza uses a homemade dough made into a thin, crispy crust with a variety of toppings.
The globally sourced boutique wine list includes over 80 different types of wines from regions all over the world.
The wine program features everything from grower champagnes, vintages, unique terroirs, and notable wineries to more approachable labels and bottles for any occasion.
7755 W 4th Ave, Hialeah, FL
Leku
Located within the notable Rubell Museum in the bustling Allapattah neighborhood and recently recognized by the 2022 MICHELIN Guide, LEKU brings the pleasures of eating in Spain's enchanting Côte Basque to Miami.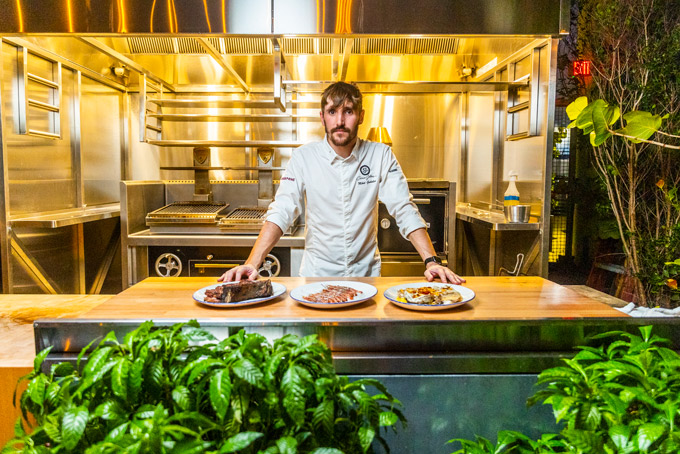 Featuring innovative cuisine without losing sight of its Basque roots, Executive Chef Mikel Goikolea of LEKU follows the same principle of adhering to seasonal local ingredients and cooking methods based on tried and true techniques.
In addition to their inventive cuisine, LEKU's beverage program is in a class of its own featuring innovative libations and sophisticated wine offerings, which recently earned them a winning title for Wine Spectator's 2022 Award of Excellence.
1100 NW 23rd St, Miami, FL