Daisy Garden Kitchen Vancouver Chinatown has reopened!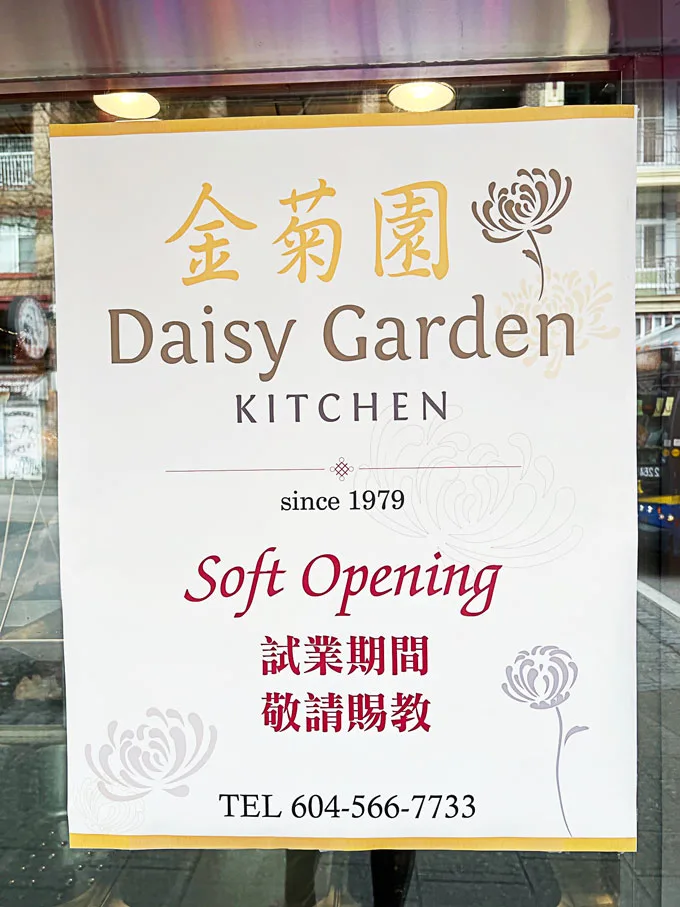 Founded in Vancouver in 1979, Daisy Garden Kitchen was a cherished restaurant serving the community for more than 40 years until it was destroyed in a fire in 2015.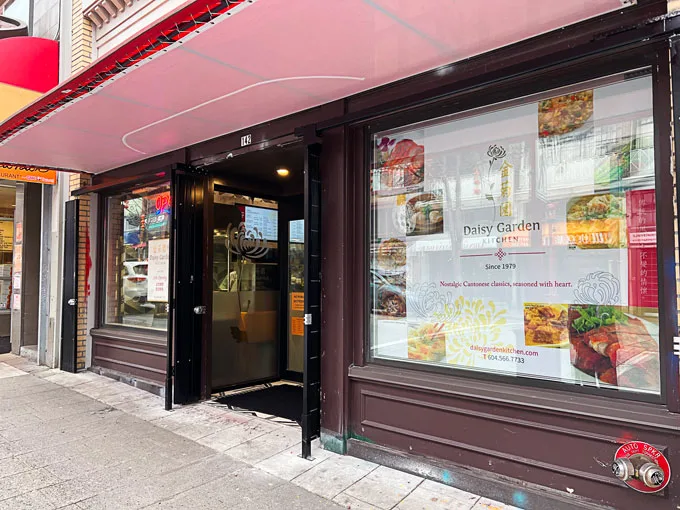 The restaurant softly opened last week and is currently opened 11 am – 8 pm Monday to Saturday. Sunday closed.
Daisy Garden Kitchen Interior
The modern space features a dining area as well as a BBQ takeout counter.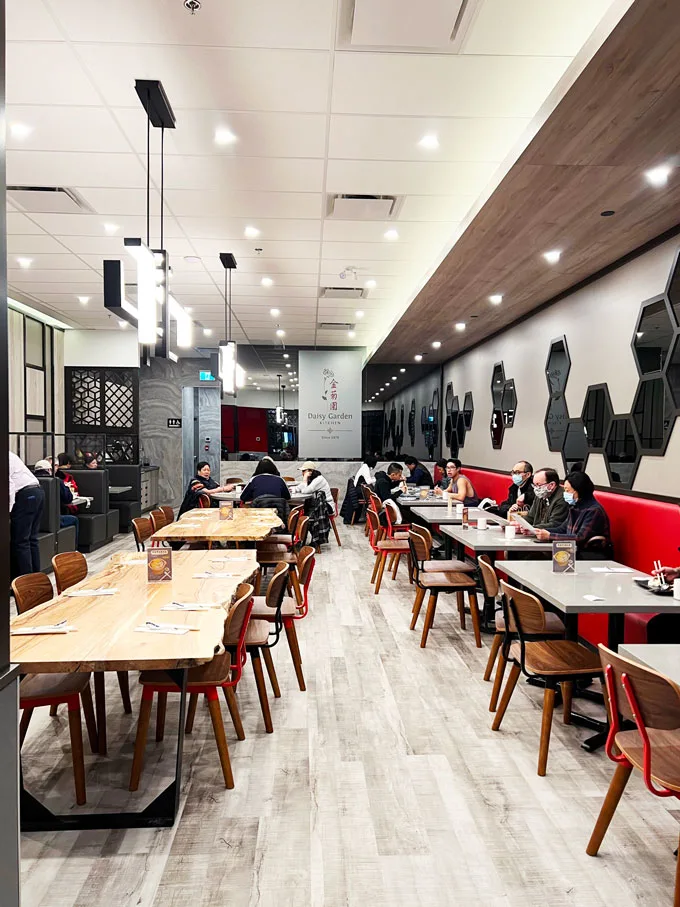 The main dining area features a mix of booths, banquette seating, as well as traditional round tables and living edge long tables.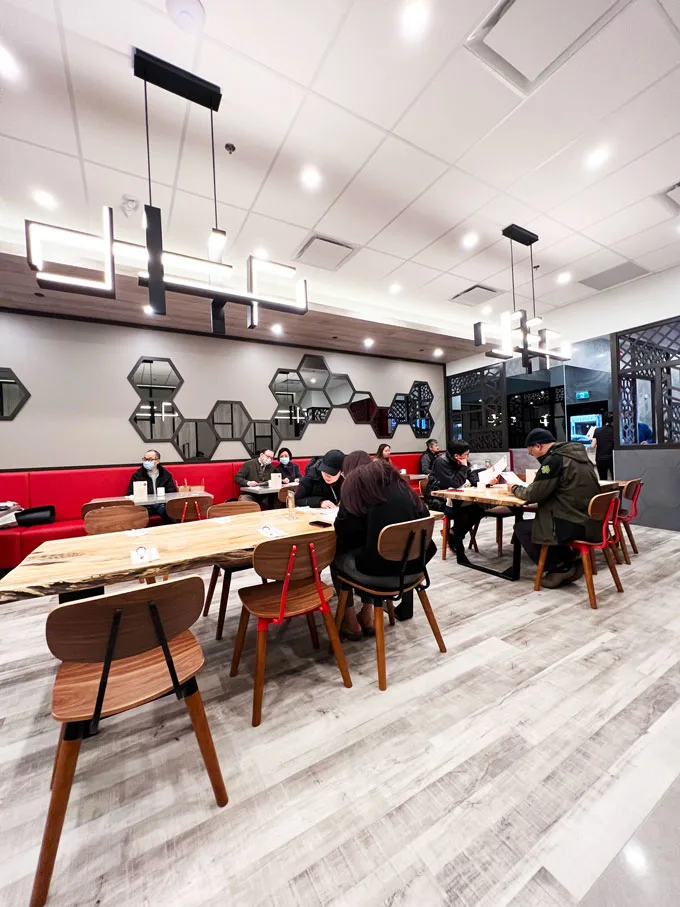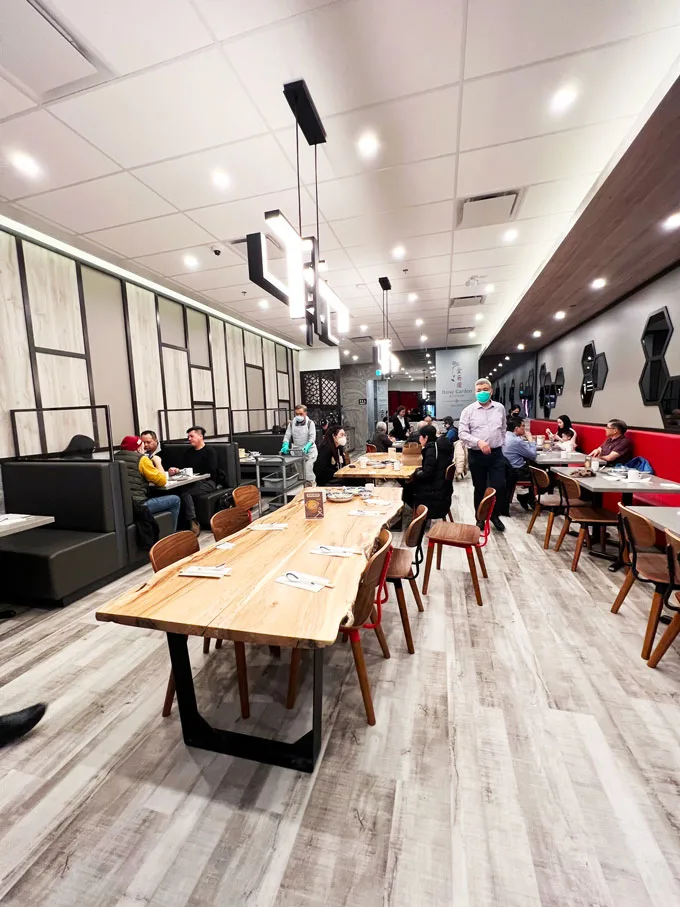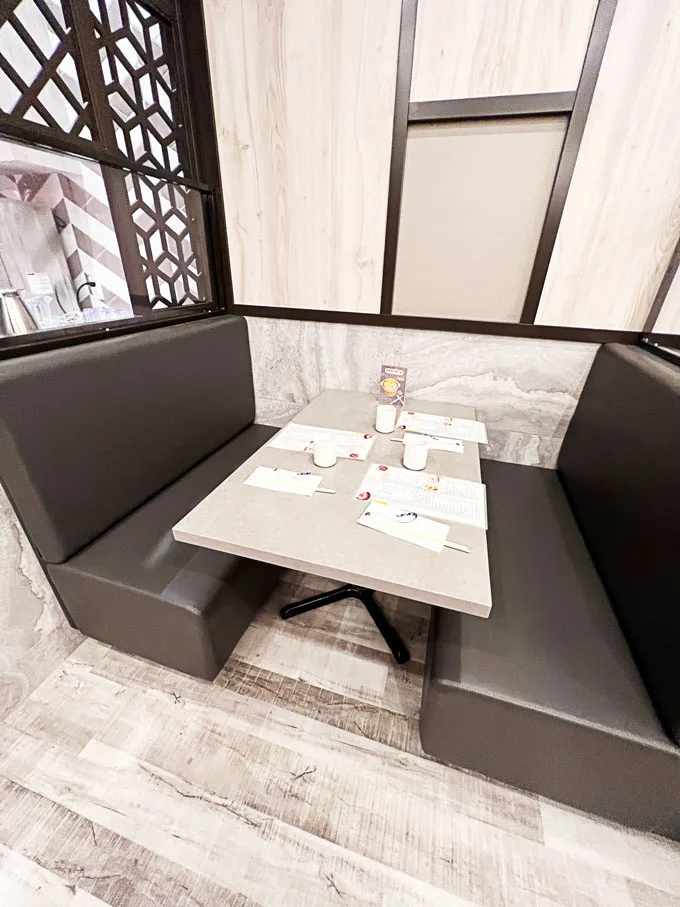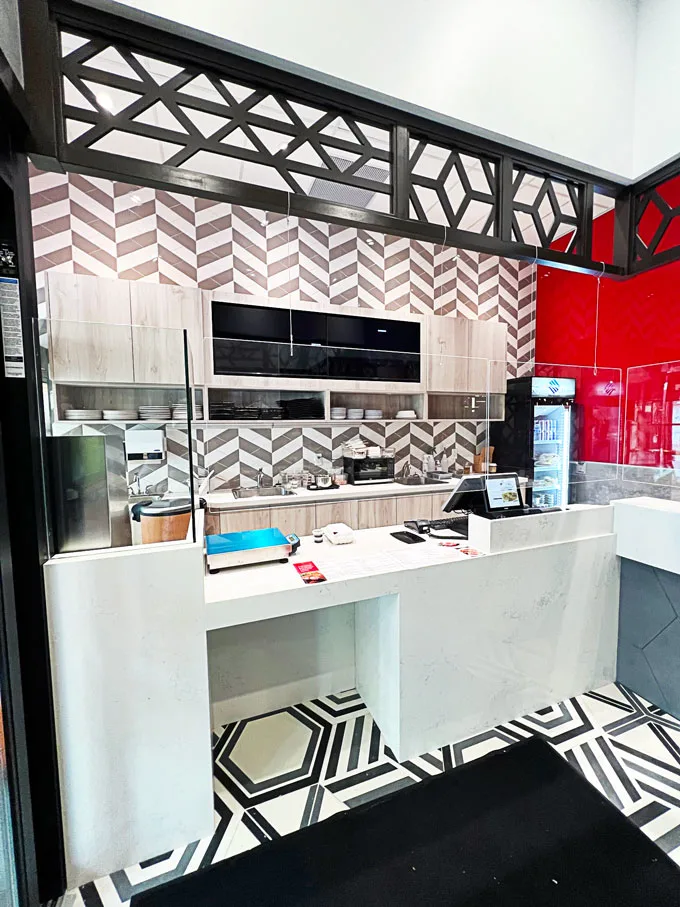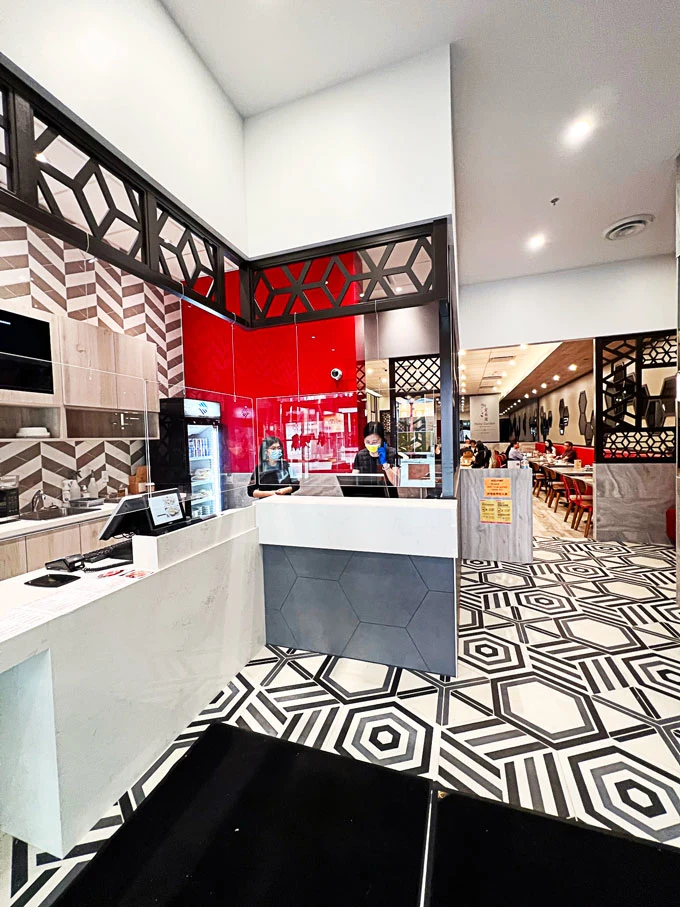 Daisy Garden Kitchen Menu
The Cantonese-style menu includes BBQ and soy dishes (like duck, chicken pork, ribs); noodle in soups (like beef brisket, wonton, been tendon); congee (like sliced beef, preserved egg & lean, mixed meat); fried egg noodles (like seafood, prawn, soy sauce); rice dishes (like sweet & sour pork, assorted seafood, curry beef brisket); and snacks (like steamed sticky rice wrap, salt & pepper spare ribs, deep fried crab claw).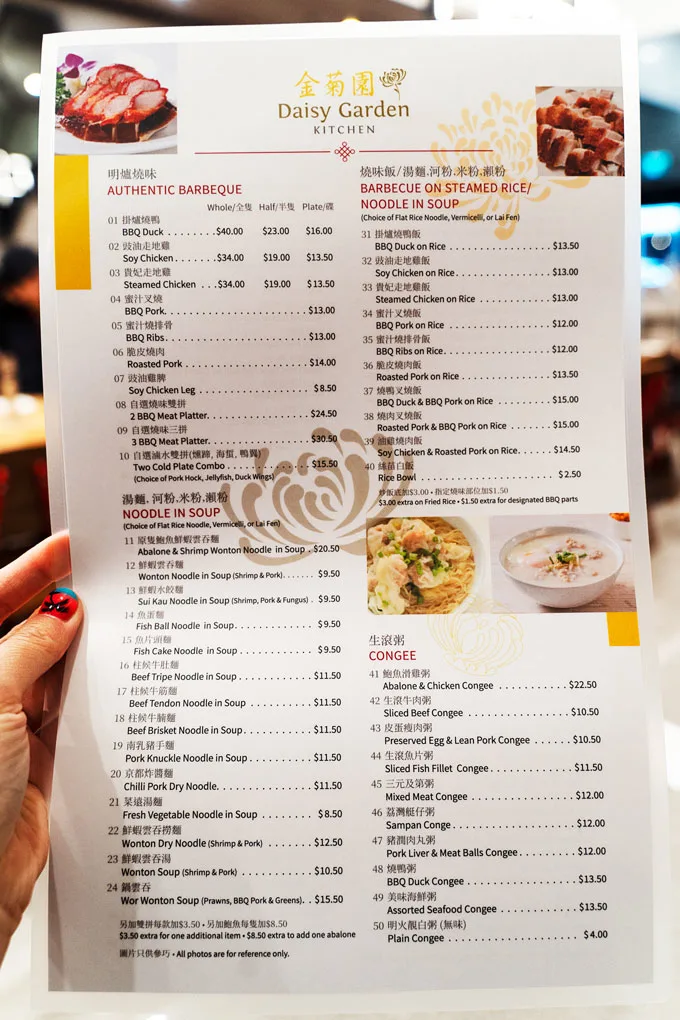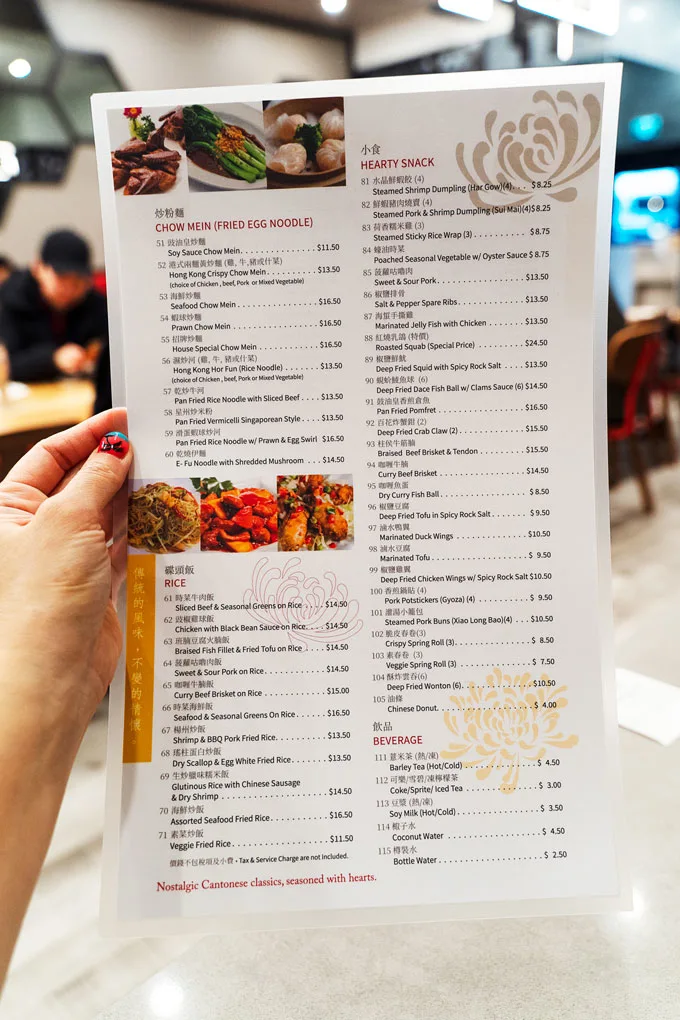 The main entrees are mostly within $12 – $15 while the smaller snack dishes are mostly around $8 – $10.
They also offer a 3-course lunch special for $18.50.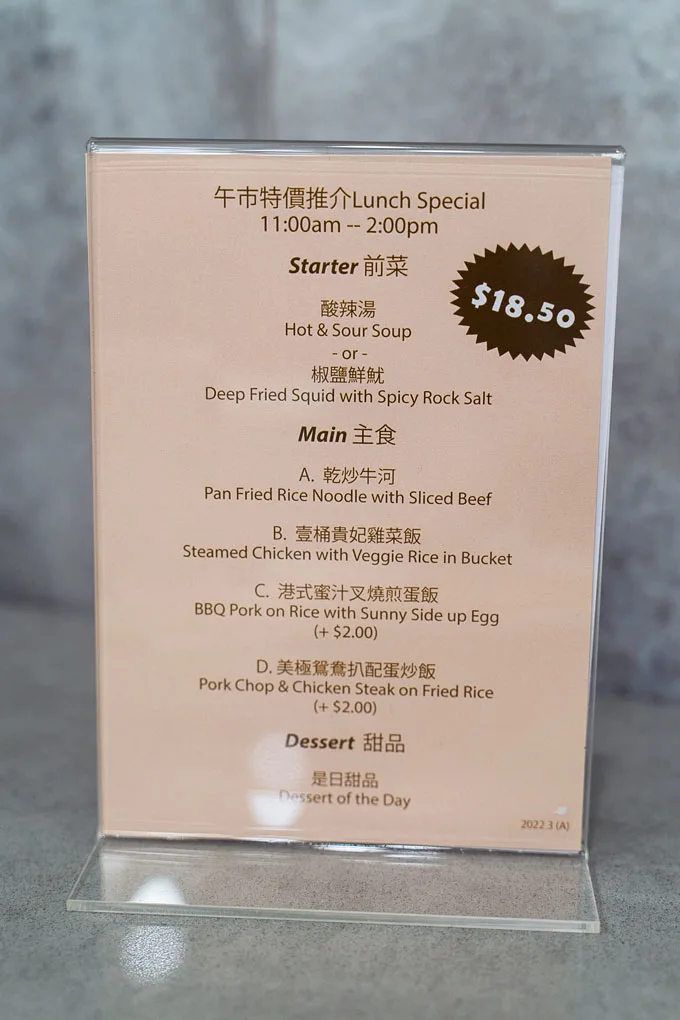 Their BBQ takeout menu includes BBQ duck, por, ribs; soy chicken; steamed chicken; roasted pork; pork hock; marinated jelly fish, duck wings and cuttlefish.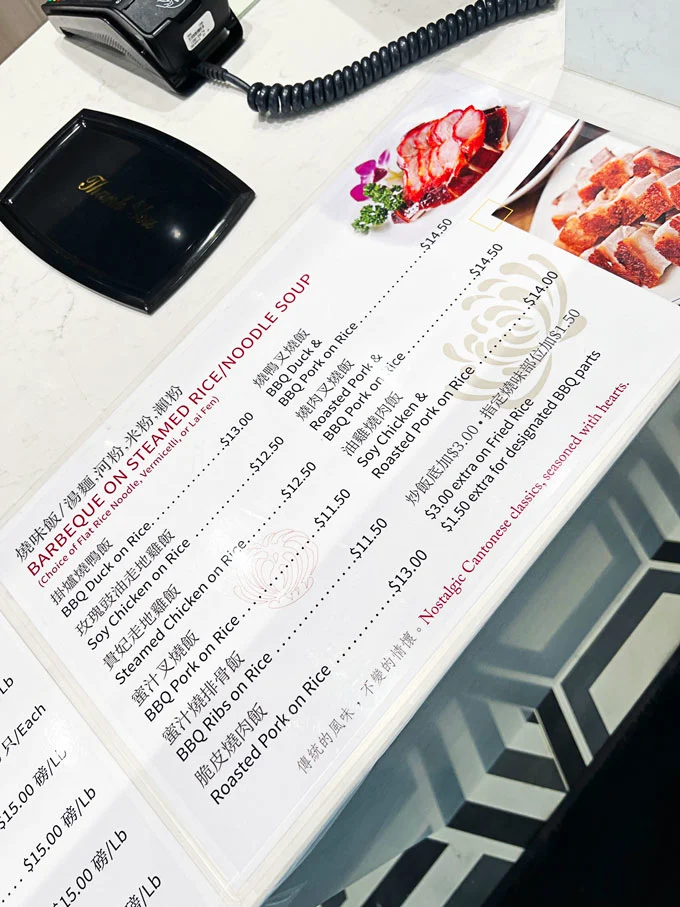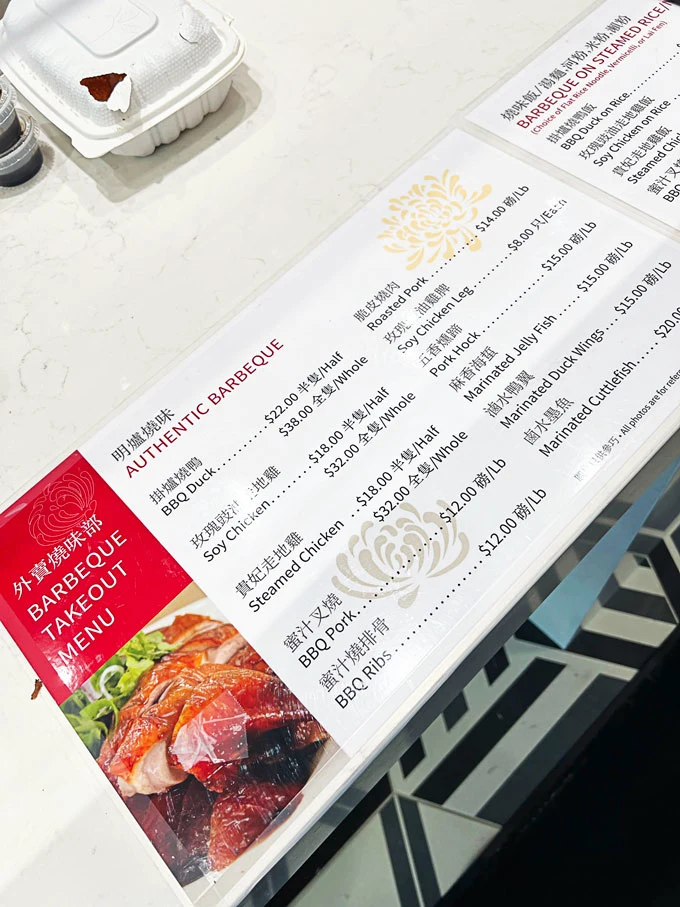 My Dining Experience
We stopped in for lunch on their fourth day of business and got the wonton noodle soup; mixed meat congee; and steamed chicken with veggie rice in bucket (a feature item).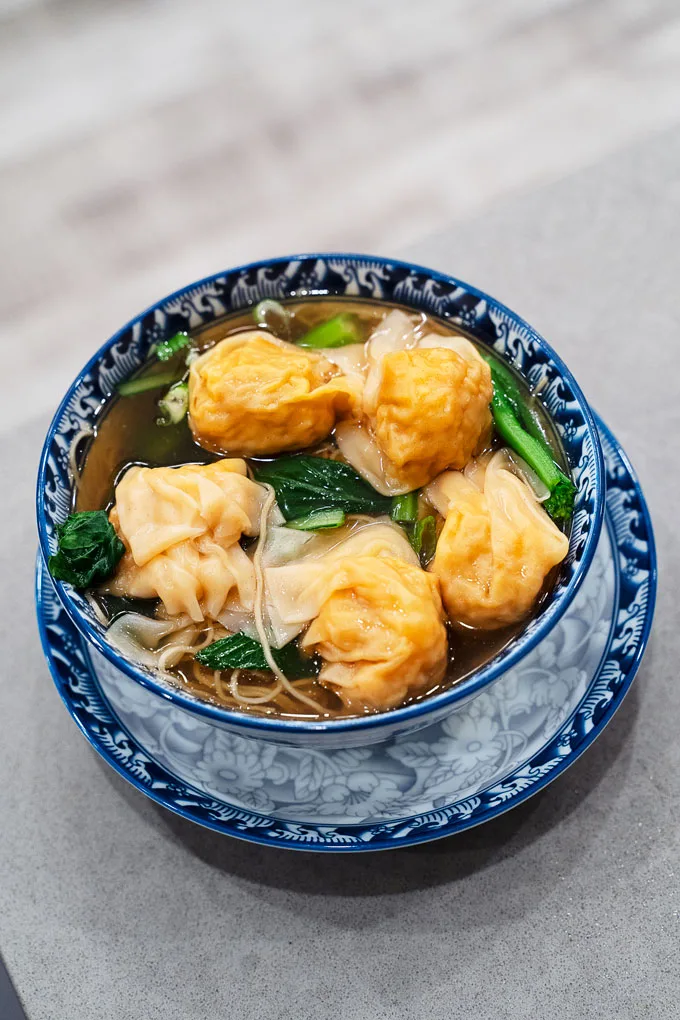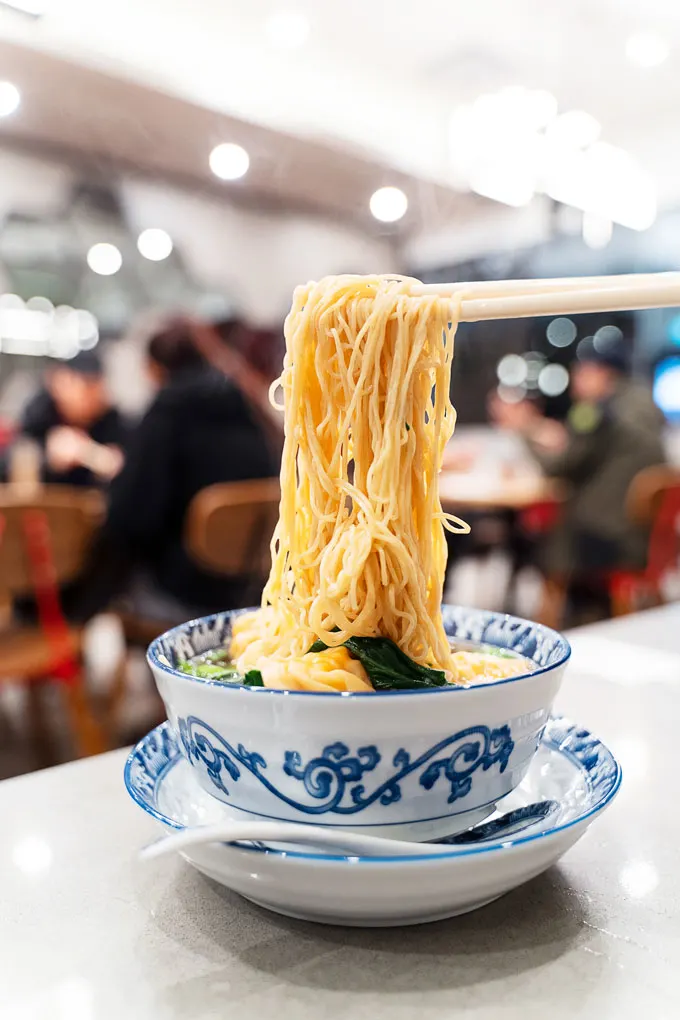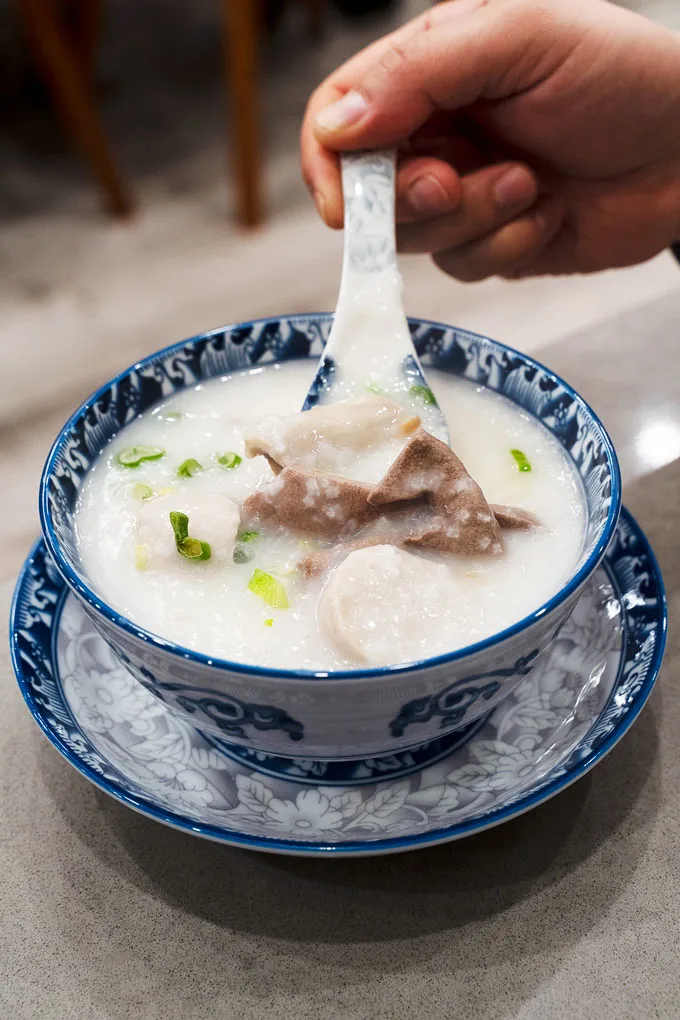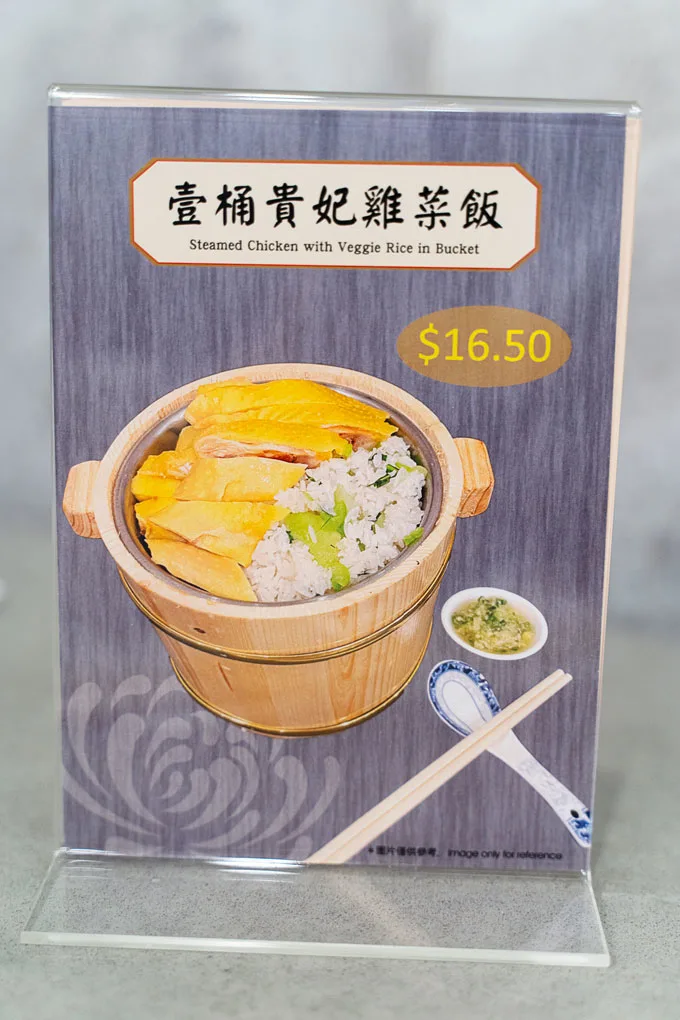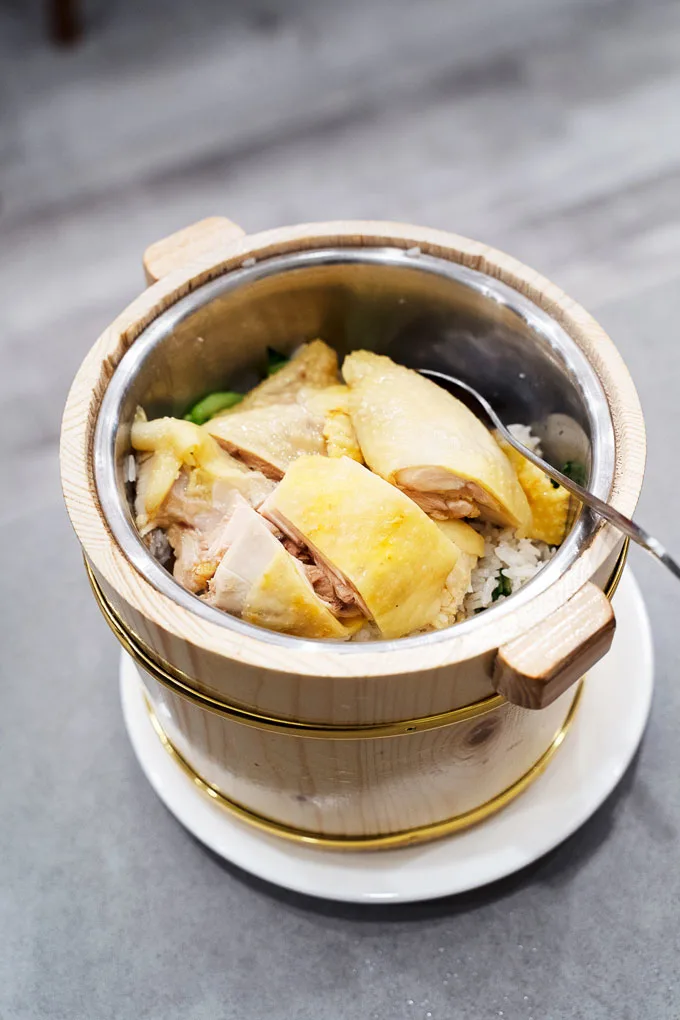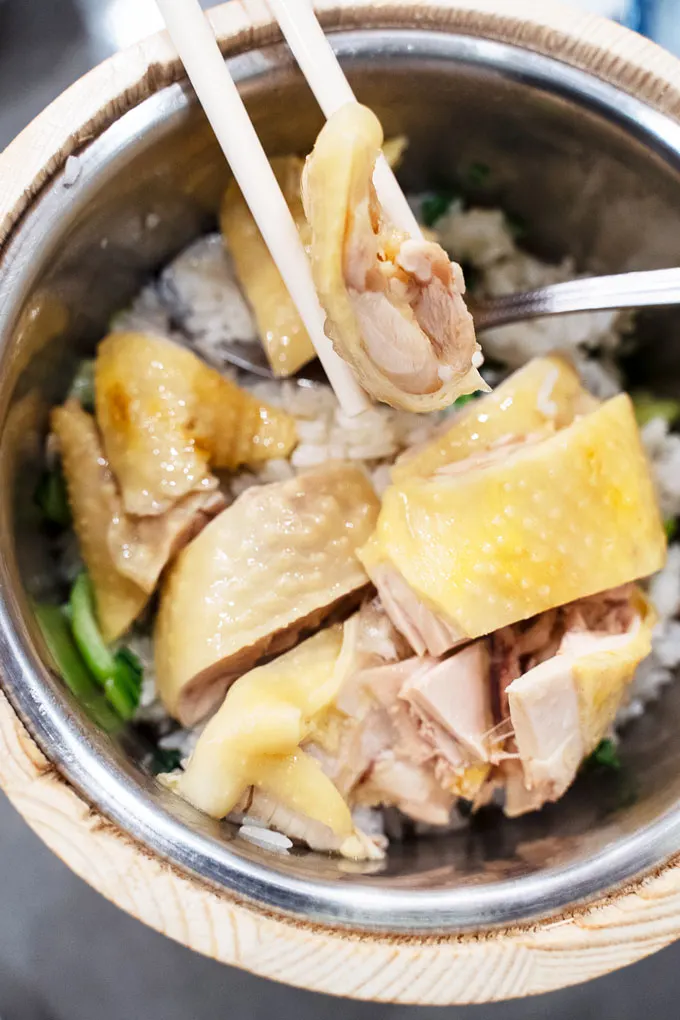 Everything was delicious, fresh, and neatly presented. Prices were reasonable for portions. Service was reasonable.
Overall, a nice dining experience at Daisy Garden and I would recommend them. I will return another time to try more of their items.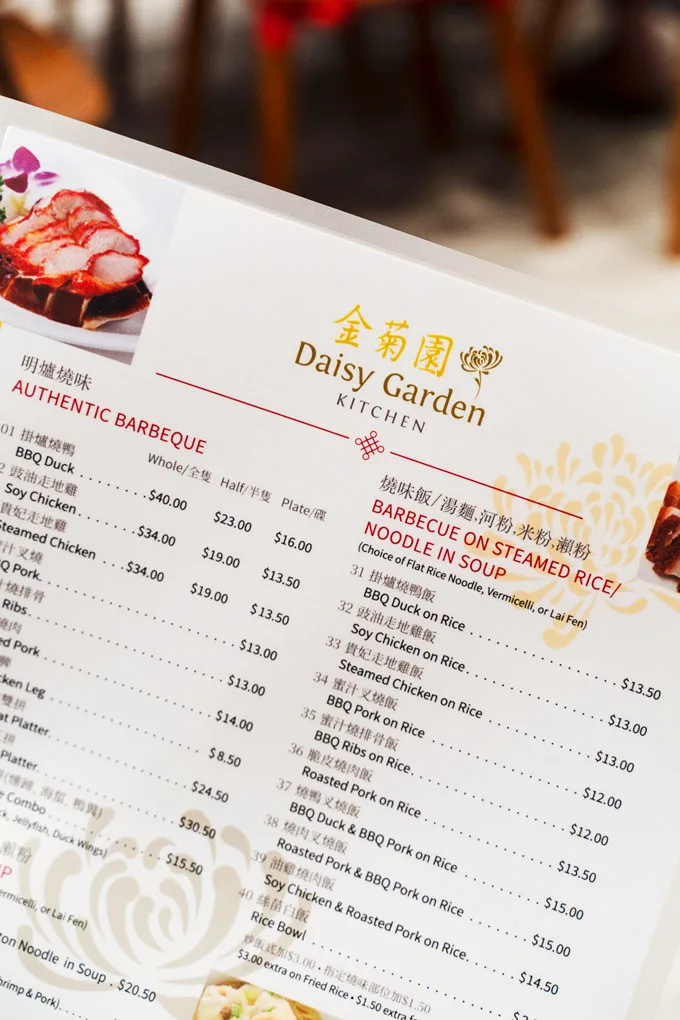 FYI – parking out on E Pender in front of the restaurant is $5 per hour. The other surrounding streets are a bit cheaper.
142 East Pender Street
www.daisygardenkitchen.com