If you ever visit Crystal Mall, you might have noticed a sweet smell in the air just outside the market area. It's coming from Cafe Eggstatic, a small eatery serving bubble tea and bubble waffles. While Cafe Eggstatic isn't the only place serving bubble drinks and snacks in Crystal Mall, they are the only one located on the ground level. And because they are near an entrance, they tend to be noticed right away. On a recent shopping trip to Crystal Mall, I decided to try out some of their items.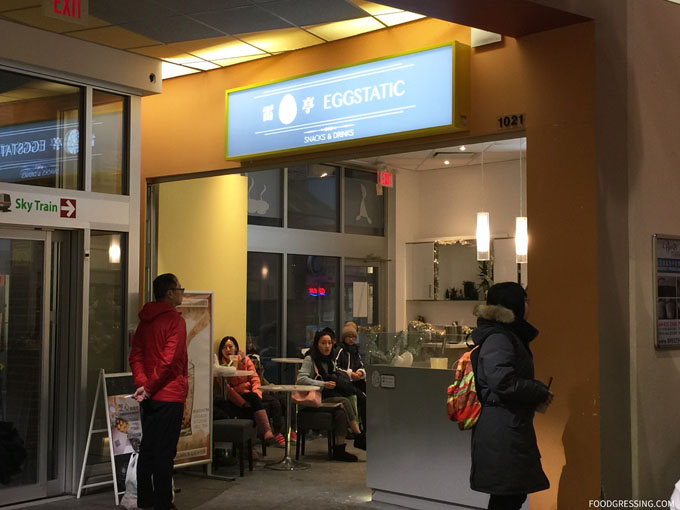 Cafe Eggstatic Menu
Cafe Eggstatic offers a variety of beverages including milk tea, fruit tea, slushes, smoothies, cream floats and more. Prices seem to be on par with other bubble tea houses in the city ($3.50 – $5). One of their more unique drinks involve using bird's nest, a delicacy in Chinese cuisine. Cafe Eggtastic incorporates it into a coconut or mango slush. Below are images I scanned of their menu.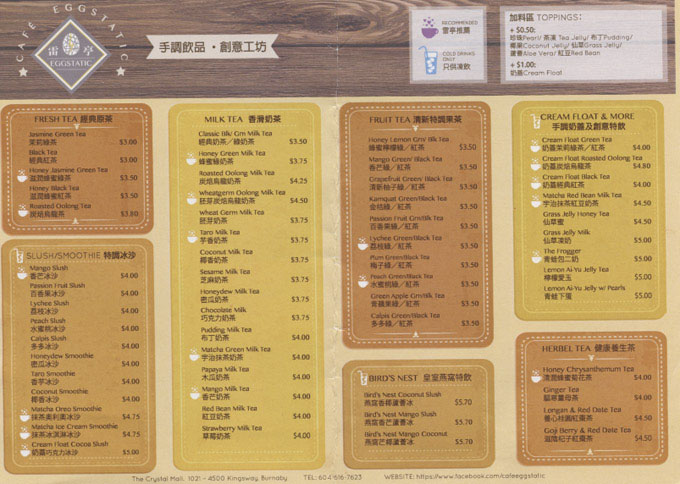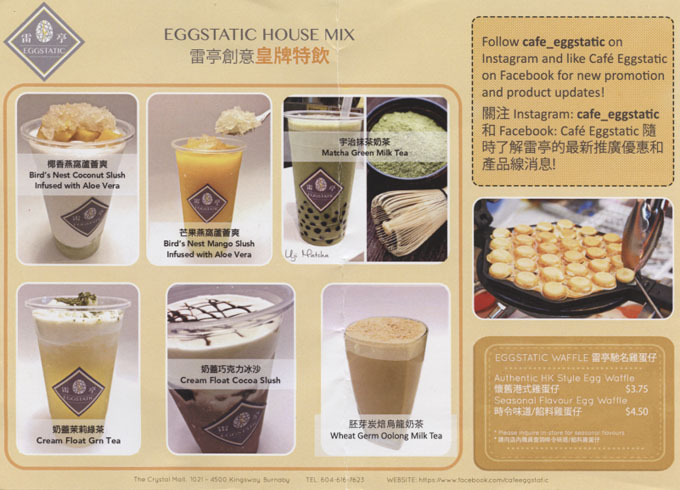 For snacks, they offer bubble waffles in classic ($3.50) or season flavours ($4.50). Bubble waffles seem to be a popular item offered by Cafe Eggstatic. The area where they make them is viewable and is very active.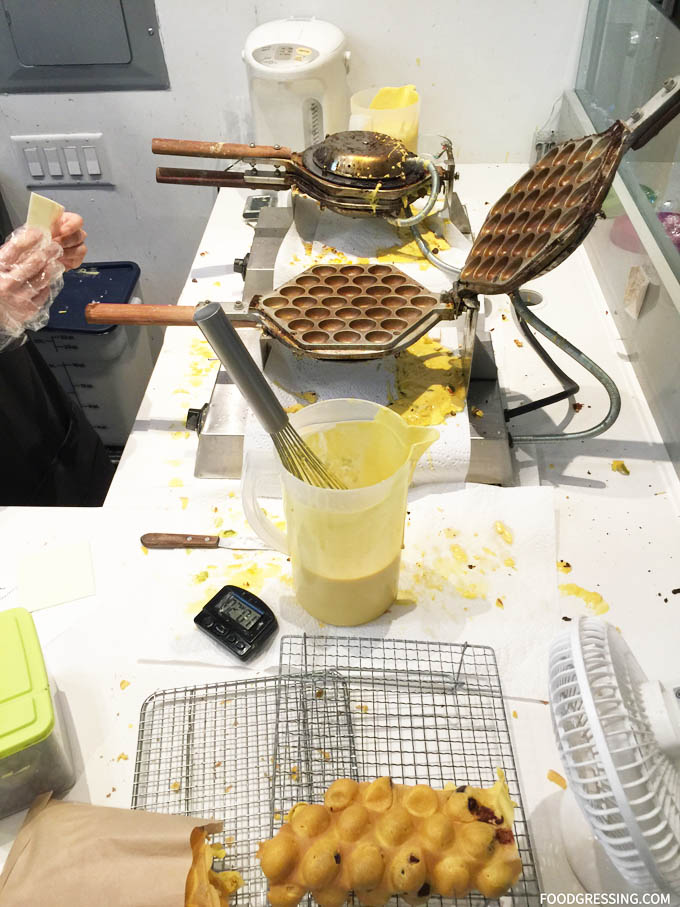 On this particular visit, I noticed their seasonal flavour was a cheese egg waffle (choice of cheddar or mozzarella) topped with Parmesan cheese.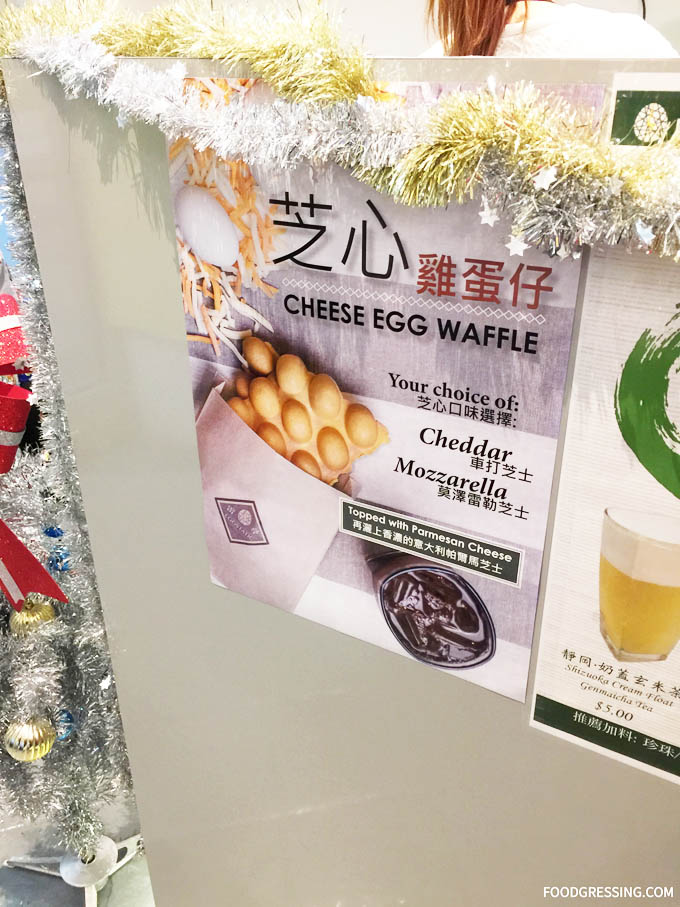 What I Tried
At Cafe Eggstatic, I ordered the following:
Matcha bubble waffle ($4.50)
Cheese bubble waffle ($4.50)
Hot taro milk tea ($3.75)
Let's start off the bubble waffles. They were just OK and I've had better elsewhere (Bubble Waffle Cafe, Bubble Queen). It wasn't super crispy on the outside and the dough was a bit tougher and chewier than I would like. The waffles were average at best. The matcha bubble waffle had reasonable matcha flavour.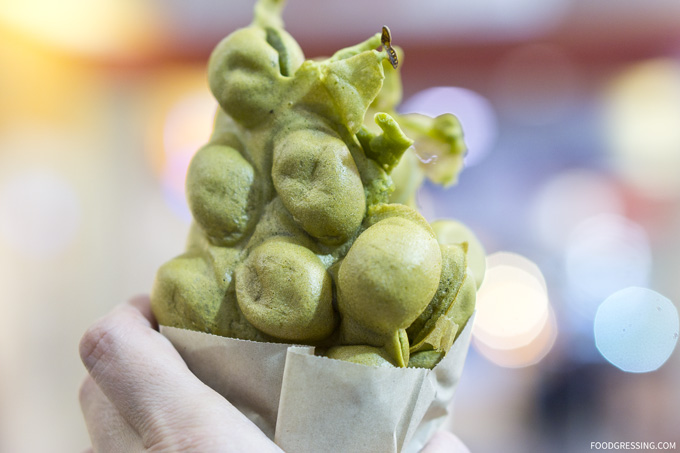 There was disappointment regarding the cheese waffle. On their sign, it said that it would be topped with Parmesan. However, when I received it, there were no Parmesan toppings. I asked the server about this and she mentioned that the Parmesan topping would have been included as a filling *if I made the request ahead of time* I mean, if your sign says that it is a topping (as seen on the photo above), the customer shouldn't need to have to make sure that it is included. In a way, I felt like it was a scam to get you to buy the cheese waffle with the thought of having extra Parmesan. It just wasn't a very good way of treating customers.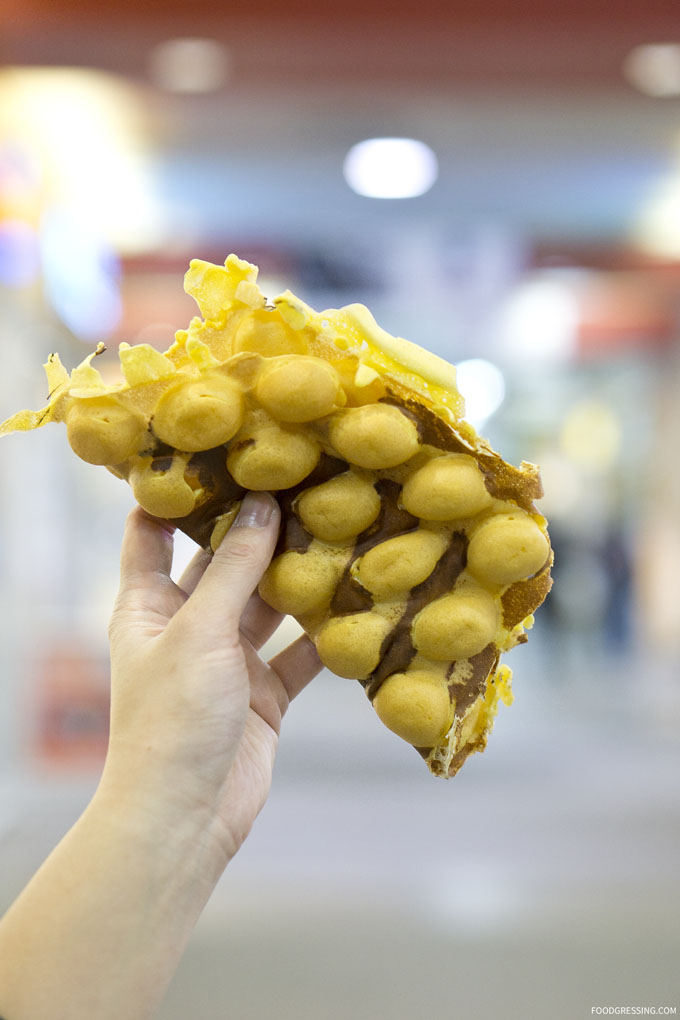 The taro milk tea was too sugary and masked the taro flavour.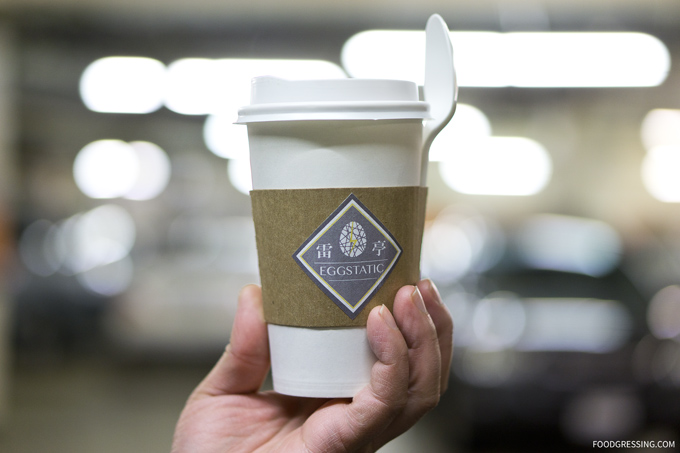 Overall Impression of Cafe Eggstatic
If an eatery says that something is included on their own sign, the customer should not need to have to *confirm it.* It's just shady behaviour. The matcha bubble waffle was the only reasonable item I thought and everything else was just disappointing. Rating: 2.5/5