One of the best pairings in the world of Asian cafe food has got to be a bubble tea drink and a bubble waffle. In Metro Vancouver, there is a place that does both well and their name suggests that they are the finest of them all. Bubble Queen has two locations in Richmond and Vancouver and has an extensive menu of bubble tea and bubble waffles. Depending on the seasonality, they use fresh fruit like mango and taro in their offerings. After attending the Luxury & Supercar show this past weekend, my family and I popped into Bubble Queen on Oak Street for some sweet treats.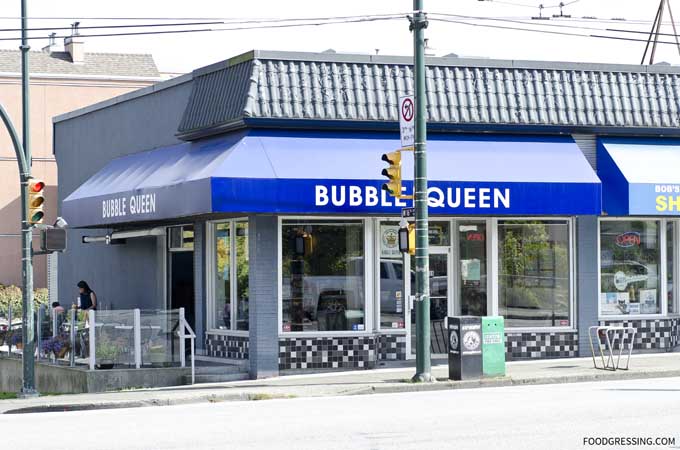 The interior of Bubble Queen is rather spacious and good for small groups. You can rearrange the tables as needed. They also have a lovely outdoor patio with a few tables.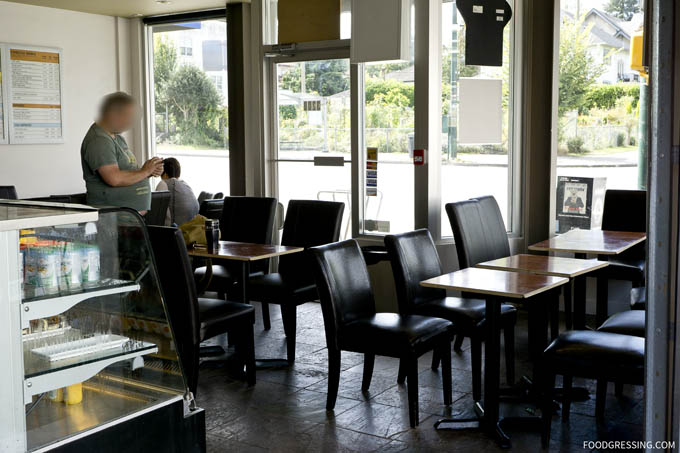 Bubble Queen Menu
The menu at Bubble Queen is rather mind boggling for a bubble tea house. There are so many different flavours of bubble waffles available like chocolate, sesame, coffee, pineapple and more. You can even have toppings for the bubble waffle like oreo crumble and shredded dried pork. Choices for bubble tea are aplenty (fresh fruit, powder, ice cream, slushes) and they offer espresso-based drinks also.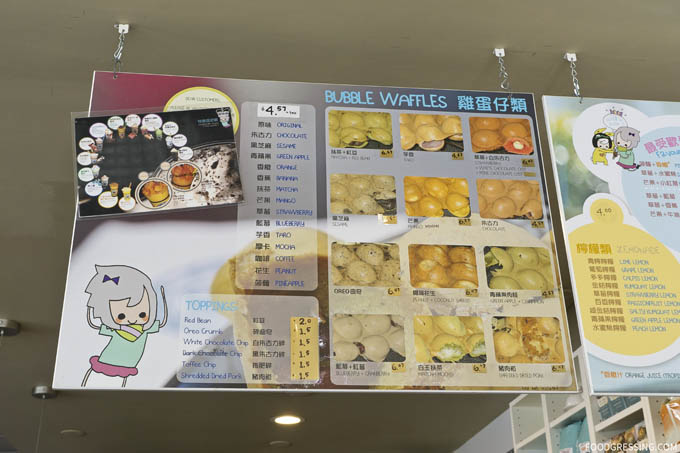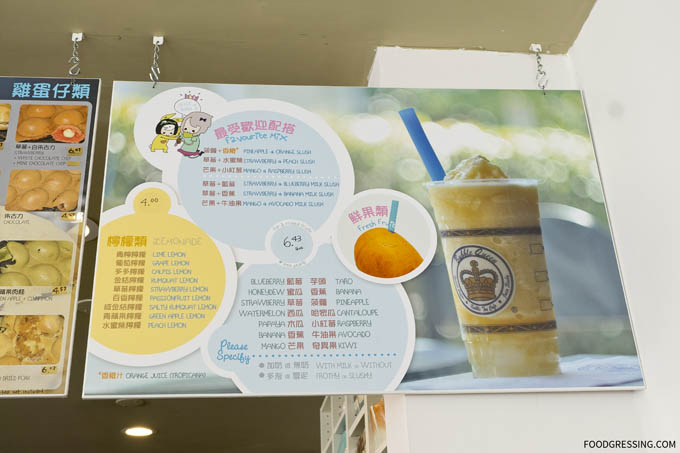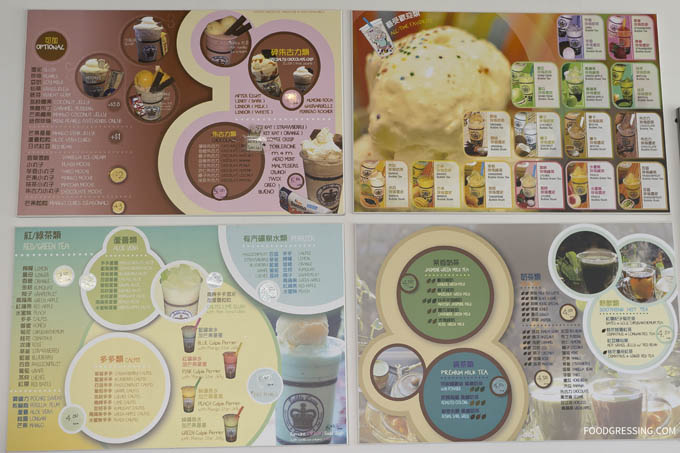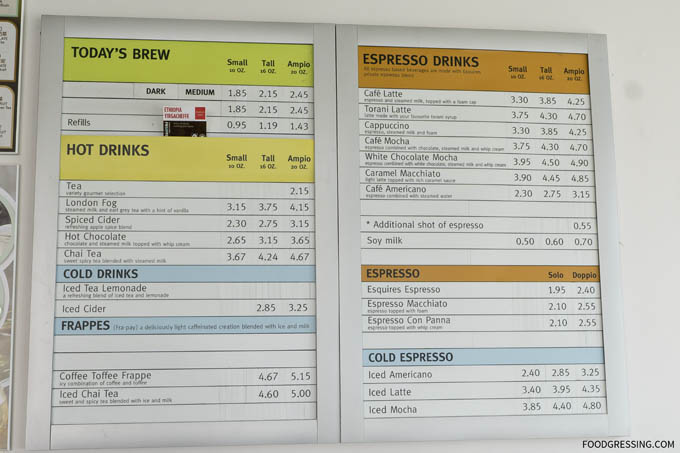 They even have mangos in their display case!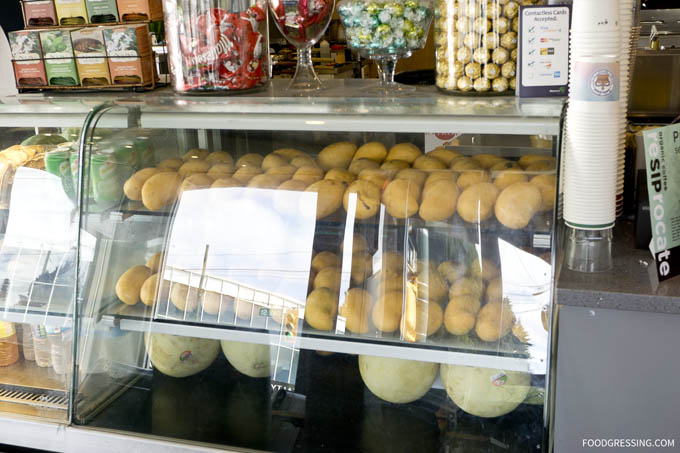 What We Tried
On our visit to Bubble Queen, we had the following:
Fresh taro bubble tea with pearl (~$7)
Fresh mango bubble tea with pearl (~$7)
Mango mochi bubble waffle (~$5)
Matcha taro mochi bubble waffle (~$5)
The fresh taro and mango drinks didn't disappoint and had great flavours with just the right amount of sweetness. They were almost a meal in themselves since they were so thick and creamy.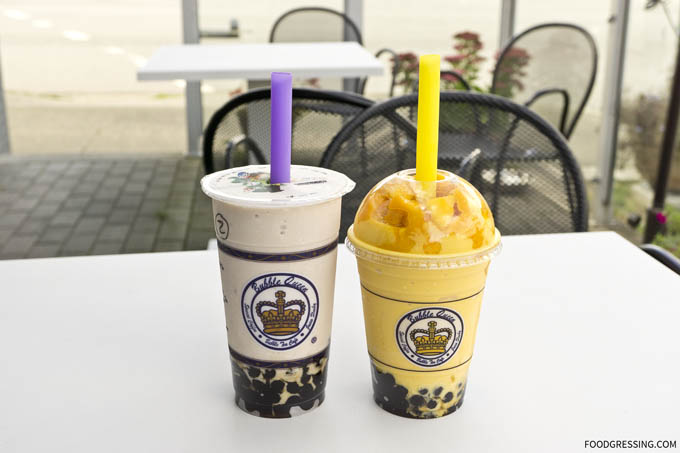 The fresh mango used was wonderfully ripe and sweet!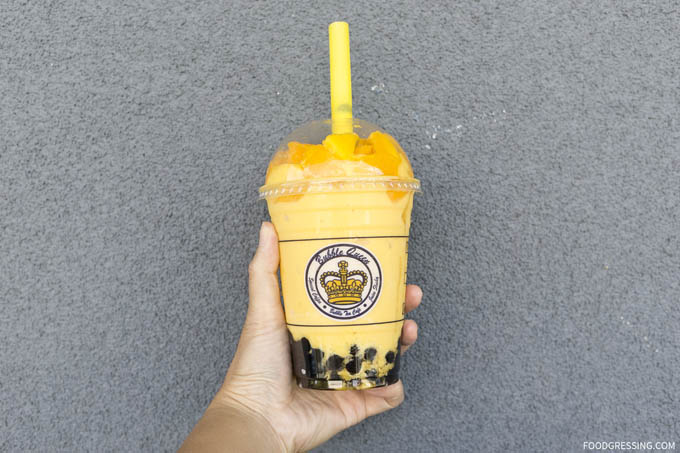 The tapioca pearls were smooth, slightly soft on the outside and chewy to the center. My only issue with the pearls were that they were all bunched up on the bottom of the drink because the liquid portion was so dense.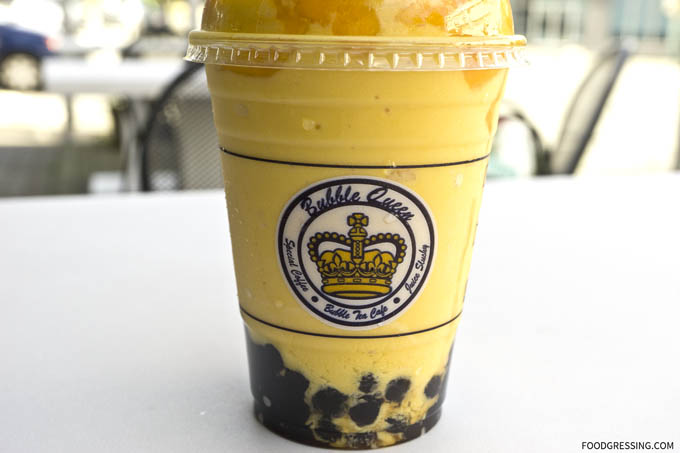 The bubble waffles took about 10 minutes to be made and were piping hot when we received them. Better to eat them right away since they got soggy and soft rather quickly. The mochis inside the bubble waffle had a nice comforting, gooey and bouncy texture. The flavours for the waffle and mochi were also on point. Every bubble was a delicious bite of chewy mochi and crispy waffle. So good my friends, so good.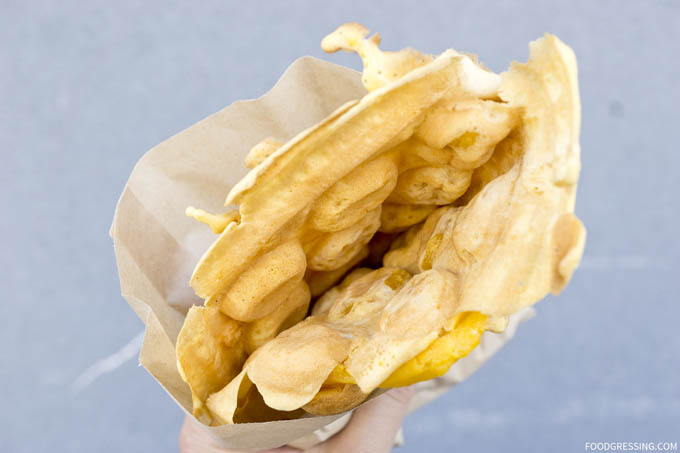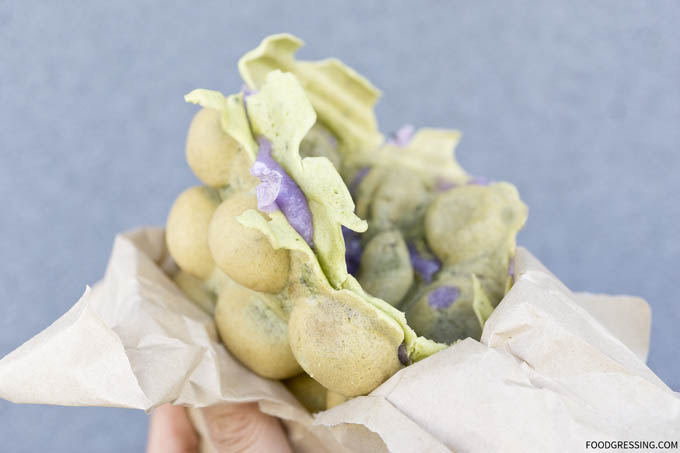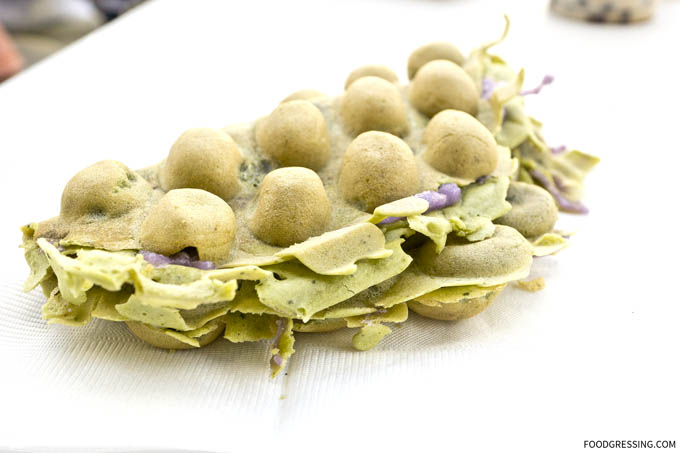 Overall Impression
All in all, the drinks and waffles we tried at Bubble Queen was very tasty and satisfying. It wasn't cheap as we had spent close to $30 but the drinks and waffles were like mini-meals given the amount of ingredients used. Rating: 4/5