Here are 101+ Christmas Quotes to share with your loved ones this holiday season.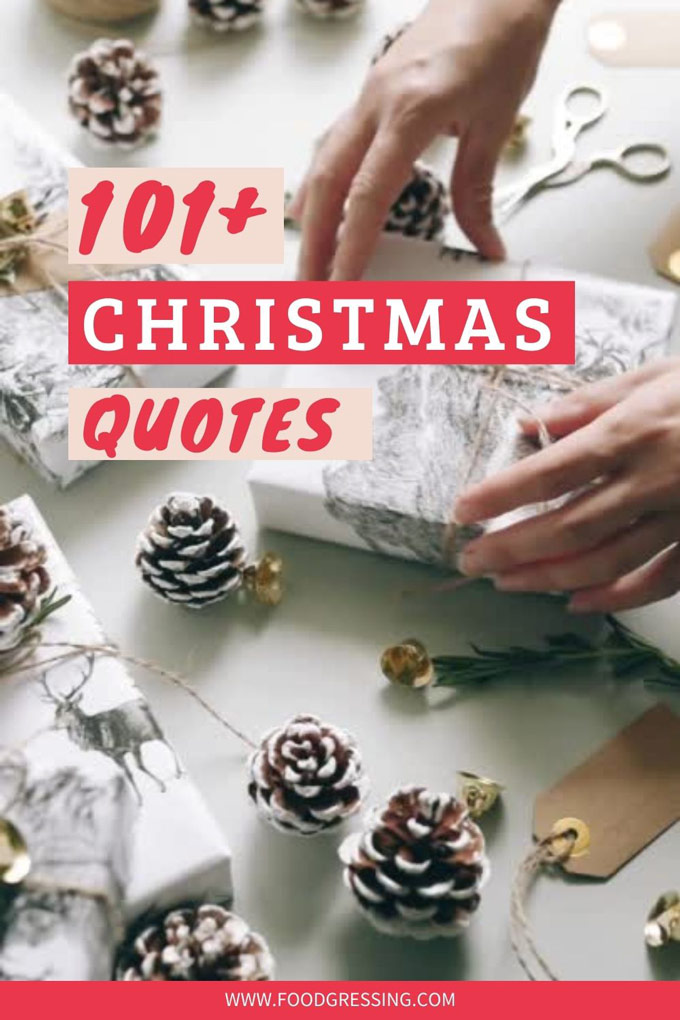 Christmas Vacation Quotes
Nothing brings me more joy than spending time with loved ones on a Christmas vacation.
Christmas can be felt anywhere and everywhere during the holiday season. Whether you're on snowy hillsides or sunny beaches, you can still feel the Christmas spirit all around you.
Christmas is the best vacation from the harsh realities of the world.
Merry Christmas Quotes
Have a Merry Christmas, and the happiest of New Years!
Wishing you a Merry Christmas and peace in the New Year.
Merry Christmas to all those who celebrate!
The easiest way to have a merry Christmas is to spend it with family, friends, and loved ones.
I hope this year is the merriest Christmas of all!
May your Christmas be merry and bright.
Christmas is the easiest time of the year to feel merry.
Funny Christmas Quotes
I'm gonna need a vacation from this Christmas.
Santa Clause figured it out – you visit folks once a year and call it quits.
The easiest way to disappoint your kids this Christmas is to buy them socks.
Couldn't buy you the best gift ever this year – I can't be bought.
Good luck untangling your tinsel.
Another Christmas in the books – that's a wrap!
You ever met Santa's elves? One lives on our shelf!
Let's be naughty – it saves Santa and the reindeer some gas.
I went to my company Christmas party last night. Today, I'm looking for a new job.
Christmas is the one time of the year where my blood sugar spikes. Keep the cookies away from me!
Am I getting old or does Santa look a lot younger?
Why live on the nice list when the naughty list is 100x more fun?
Short Christmas Quotes
Christmas is joy.
Everyone deserves a Merry Christmas.
Love was born on Christmas.
Joy comes to the world every Christmas.
Stay warm this Christmas.
Warm your heart with the spirit of Christmas.
Let's gather around the fire and feel the warmth of the season.
Christmas Quotes About Family
Seeing the smiles on my family's faces on Christmas morning is the only gift I'll ever need.
The best ingredient for the sweetest holiday treat is family.
All I need is my family gathered around our Christmas tree.
Spending time with my family is the best part of the Christmas holiday.
All you need for Christmas is your family.
No one should be alone on Christmas – find your family, whether they be blood or found.
Dedicated time with my family makes every Christmas special.
All I need for Christmas is a tree, some snow, and my beautiful family.
Christmas Quotes About Love
Christmas is the time to embrace love and vulnerability.
How could you not fall in love at Christmas?
The warmth of the fire and sparkling snow only amplify my love for you.
Christmas is the best time to fall in love – building snowmen, ice-skating, decorating; it's the perfect season to find that special someone.
Christmas gives us a time for reflection and remembrance of the things we love most.
Love is seeing the joy in others on Christmas morning.
Every year, I feel my heart swell up with love at Christmas time.
Christmas Quotes For Friends
Your friendship is the gift that keeps giving all year long.
The only gift I need this Christmas is the love of my friends.
Spending Christmas with my greatest friends is the only thing I asked for this year!
I don't need Christmas gifts when I have incredible friendships.
Christmas can be stressful, but I get by with help from my best friends.
My friend – you are a blessing in my life and I hope you feel warmth, peace, and joy this Christmas.
Cute Christmas Quotes
'Tis the season for sparkle and glow!
Live Christmas every day.
You're all here, and I'm full of Christmas cheer.
I'm sending you kisses in the form of snowflakes!
Leave milk and cookies for me, and I'll meet you under the tree!
I'd love to take a sleigh ride together with you.
Religious Christmas Quotes
Let us remember the roots of Christmas: the birth of Christ, and the beginning of everlasting love.
The warmth and joy one feels at Christmas is the love of the Lord.
A son was given, and for that we should rejoice.
There is a sacred and holy nature to Christmas, and you can feel it in the stillness of the snow, the light of the fire, and the sweetness of song.
Christ was a child himself at Christmas – never lose that childlike love and curiosity for His creations.
God gave the first gift, Jesus Christ, and he keeps on giving.
Christmas Quotes About Dogs
Furry friends deserve Christmas presents too!
We hope your Christmas is simply fetching.
The puppy comes out of my dog on Christmas day.
What could be a better gift than a puppy under the Christmas tree? TWO puppies under the Christmas tree!
Merry Christmas, from my pup(s) to yours!
Dogs and Santa have one thing in common – they are always jolly and spreading joy!
My dog left a paw print on my heart this Christmas.
Quotes For Girlfriend
Spending this Christmas with you makes me excited for the many Christmases to come.
You add new meaning to my life and the meaning of Christmas.
You make me merry. Merry Christmas to the best girlfriend.
This Christmas, could you wrap your arms around my heart?
Like Christmas for the rest of the world, you bring me peace, joy, and warmth. Merry Christmas to the most special person I know.
Christmas is 100x better with you in the picture. Merry Christmas, darling.
All of my Christmas wishes go out to you with love and warmth. I hope you feel that all season long. Merry Christmas to my girl.
Having you by my side and loving me through this life makes this Christmas even more special. I love you.
Merry Christmas to my girlfriend, the one who loves me through the ups and downs, raises my spirits, and gives this life meaning. I love you.
Quotes for Wife
The love of my wife is the greatest gift I could ever receive for Christmas.
To my wife – I can't wait to spend the rest of our Christmases together. Merry Christmas to the love of my life.
Waking up next to you on Christmas morning will never get old. Merry Christmas to my love, my life, and the greatest gift of all.
Thank you for giving me the gift of being with someone I love. Merry Christmas – I love you.
To you, my wife – thank you for bringing the Christmas spirit to our family and friends. I appreciate everything you do for me and others, and I can't wait to treat you to something special this Christmas. I love you!
Quotes for Boyfriend
I don't need any presents under the tree. Having you as my boyfriend is the best gift.
You are the sweetest man in my life. Merry Christmas, baby!
I am so glad I met you in this life, and I'm better by loving you. Merry Christmas to the best boyfriend.
Every day feels like Christmas when we are together. Merry Christmas, honey!
On Christmas Eve, I dreamt of you because you are the one gift I really wanted this year! Merry Christmas to the best boyfriend ever!
The best part of Christmas is you!
Christmas makes me feel closer to you. Here's to continued joy, warmth, and peace in our lives together. I love you!
You are the gift that keeps on giving. Every day is Christmas when you're around and you're the best gift to ever enter my life. Merry Christmas to my boyfriend, my love.
Christmas reminds me of all the meaningful moments we've spent together. Let the joy of the holiday season continue to shower us with love.
I asked Santa for you, and it looks like my gift came early! Merry Christmas, baby.
Let's welcome Christmas into our hearts, together. I love you and can't wait to spend the holiday season by your side.
Quotes for Husband
I am blessed to have you as my husband, and I love spending these Christmas days with you.
Christmas is infinitely better with you by my side.
This Christmas, I thank God for giving me a husband like you.
Christmas reminds me of just how much I love you. I appreciate your warmth, joy, and the peace you bring to our marriage. Merry Christmas, honey.
I love waking up to you on Christmas morning. Spending this time together means the most to me, and I love the warmth you bring to our family each day.
Let the spirit of Christmas warm our hearts and make our love eternal.
This Christmas, I am exactly where I'm supposed to be: with the love of my life. Merry Christmas, to my dearest husband.
Today, I'm remembering year after year of Christmas traditions with you. I am grateful to have you in my life, and can't wait to celebrate many more Christmases with you.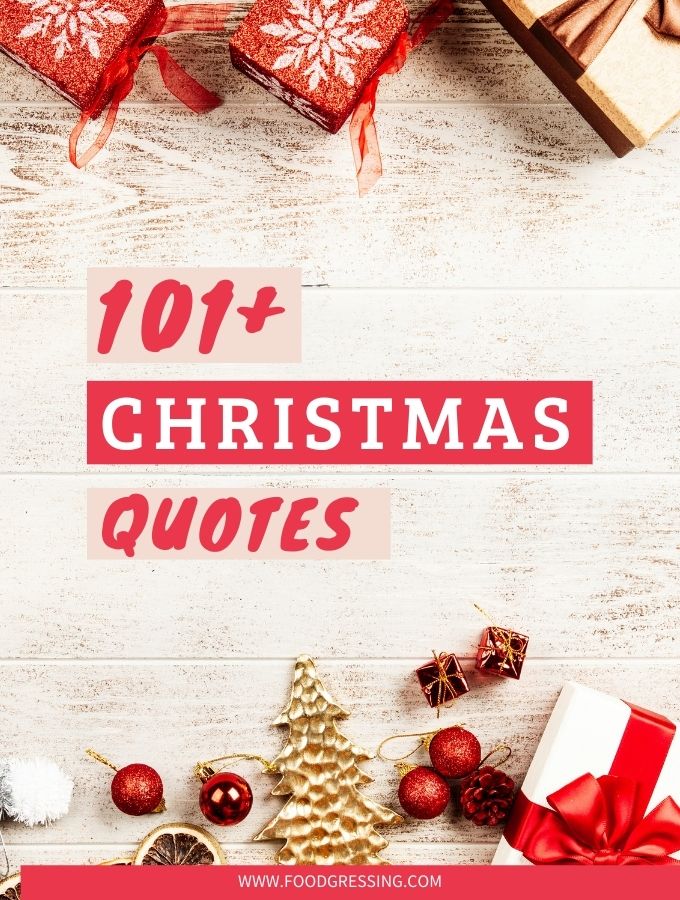 You might also like: