Newly opened last month on Commercial Drive is Baby Dhal Roti Shop, offering Trinidad street food made with local produce, fresh ingredients and original flavours.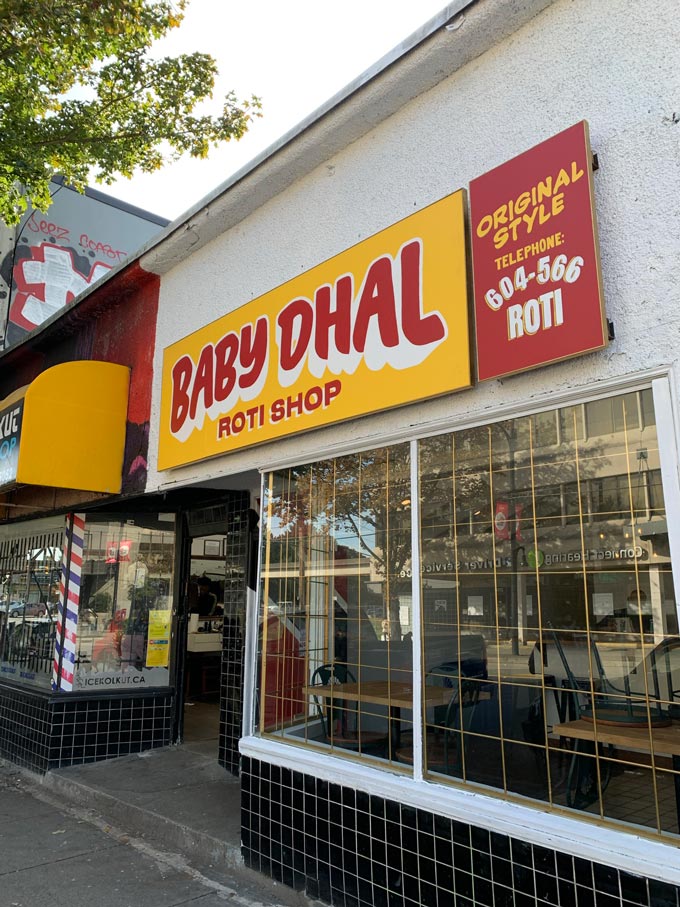 Their food is catered towards being takeaways.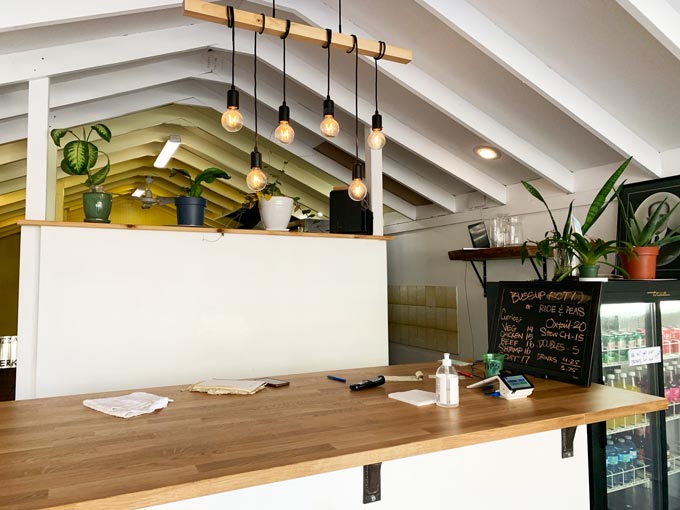 Note: This is not a sponsored post.
When I visited, they had a smaller, focused menu for the time being but what they offer includes Trinidadian appetizers (Doubles; Aloo Pie; Pholourie), rotis, and curry (meat and vegetarian). They didn't have the dhalpuri roti (wrapped roti with filling) that day.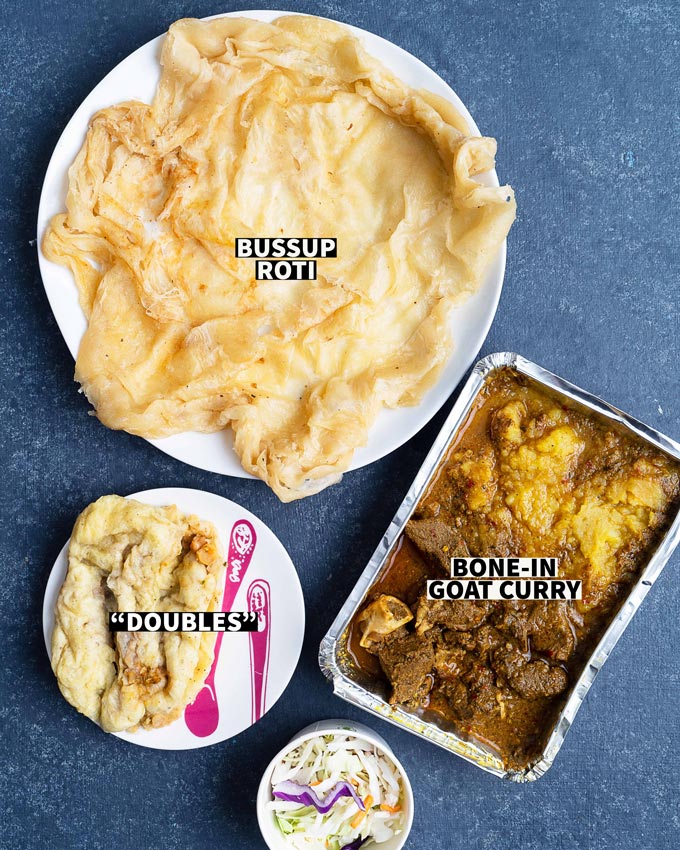 I tried their Doubles, which are basically a snack-sized sandwich made of two flatbreads known as bara and filled with a curried chickpea filling. It comes with house made tamarind sauce and pepper sauce.
Doubles are an iconic snack and are common for breakfast but also a late night snack. They are usually wrapped in paper and customized with condiments, most commonly pepper or Tamarind sauce.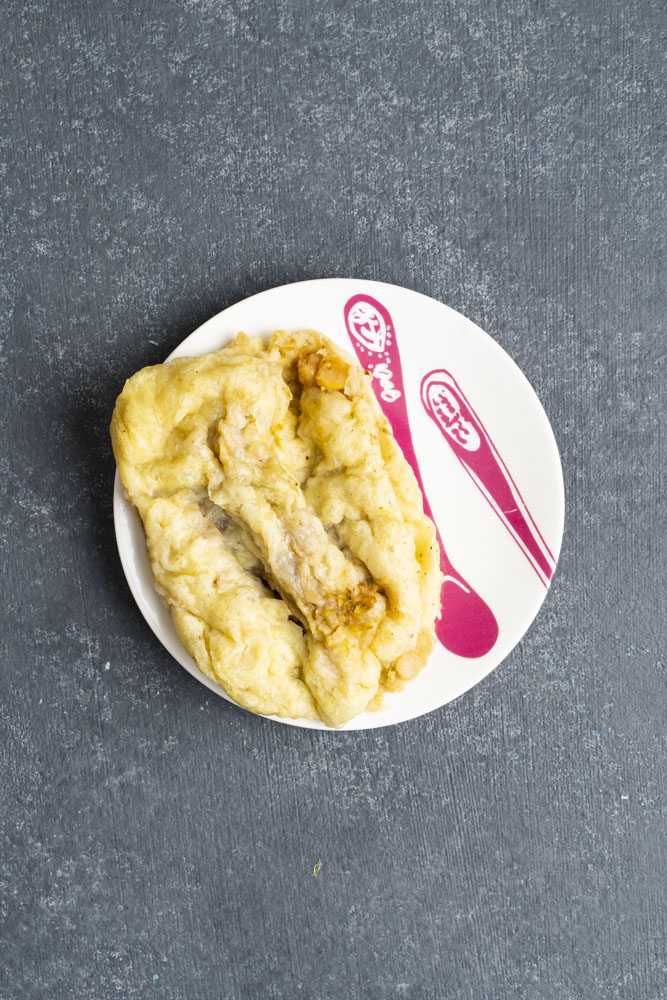 The Doubles had super soft flatbread with a light flavoured, chickpea filling.
The bone-in goat curry and aloo (potatoes, cauliflower and Indian spices) were flavourful and good. Meat was tender and moist.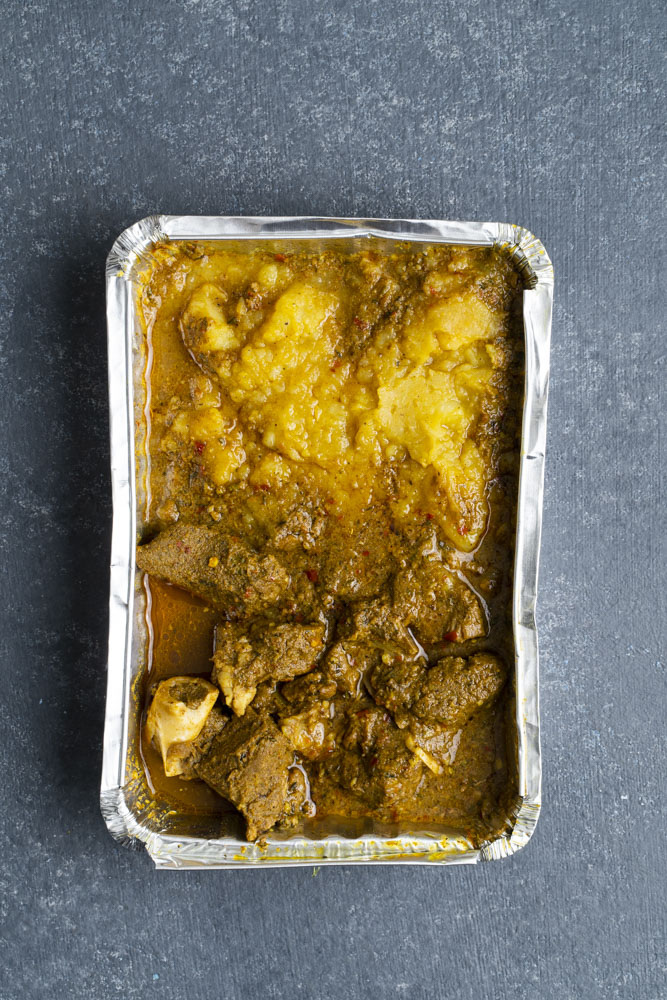 It came with a soft bussup roti which is meant to look like a "shredded shirt." It's signature look is flaky and torn. This flatbread from Trinidad has gained quite a name for itself in the past few years due to its unique texture. The roti was buttery and soft.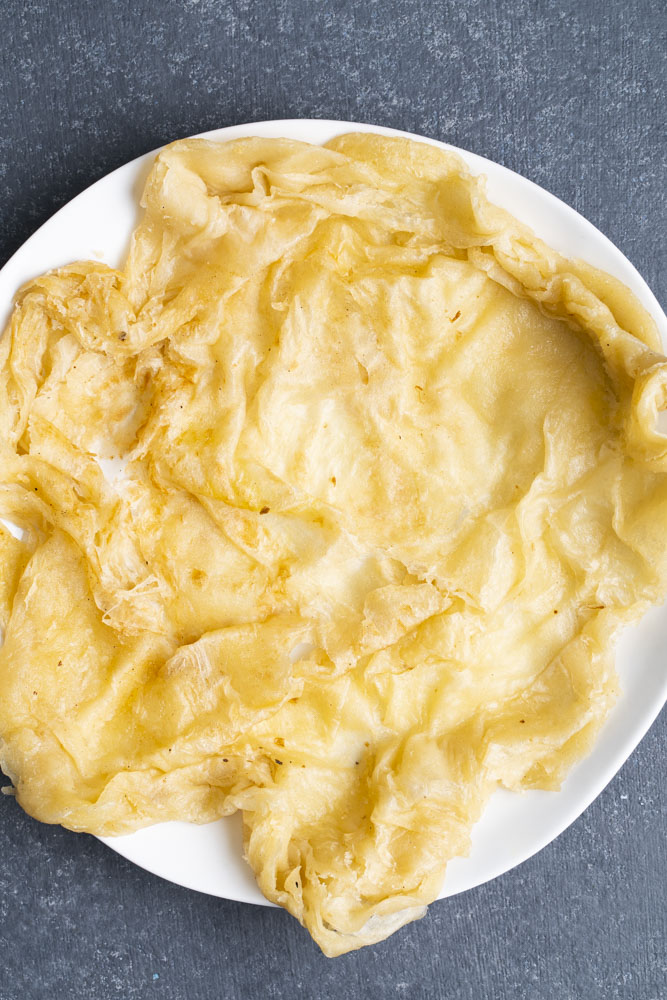 The food from Baby Dhal Roti Shop was flavourful and seemed in general "deconstructed" but in a good way.
I enjoyed getting to learn more about Trinidad cuisine as I write this up.
2707 Commercial Dr, Vancouver