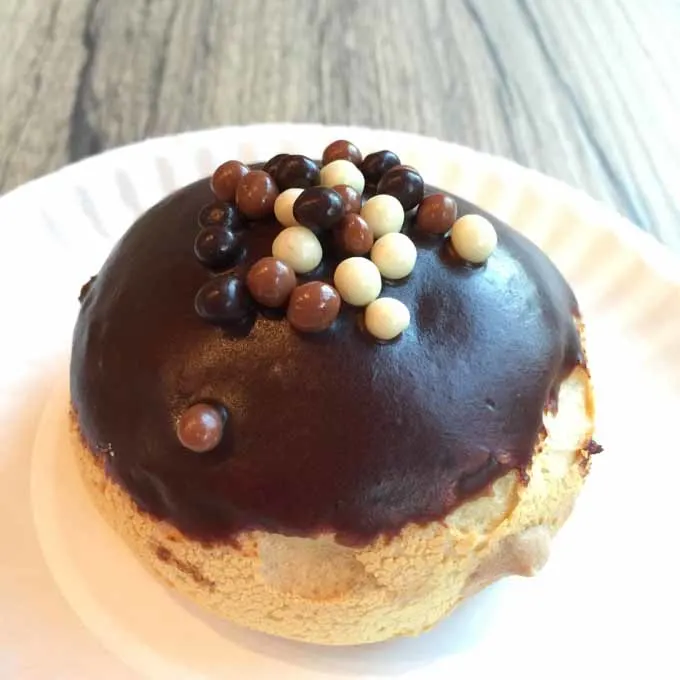 I would not consider myself a cream puff connoisseur. I have never been to Beard Papa's nor would profiteroles be my first dessert choice at a dessert buffet. Therefore, I was eager to try out Chewy Junior when I saw that they were offering a free chocolate puff through the Belly App. I wanted to find out the allure of the cream puff.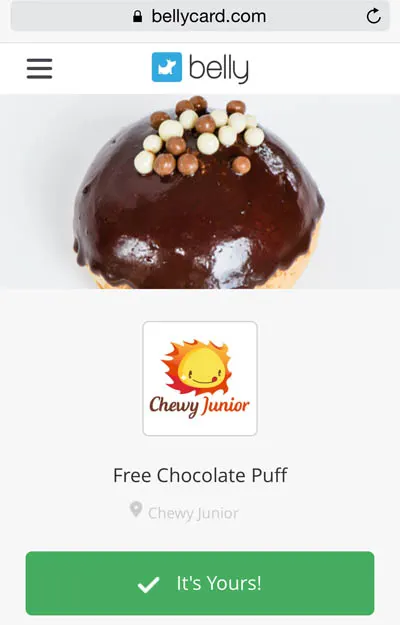 Chewy Junior is conveniently located near the Waterfront Station just outside of Gastown on West Cordova. Their puffs are described as being crispy on the outside, but soft and chewy on the inside. Their puffs range from $2.75 to $3.25 each and are baked rather than fried. Walking along West Cordova, I could smell the sweet scent of their bakery!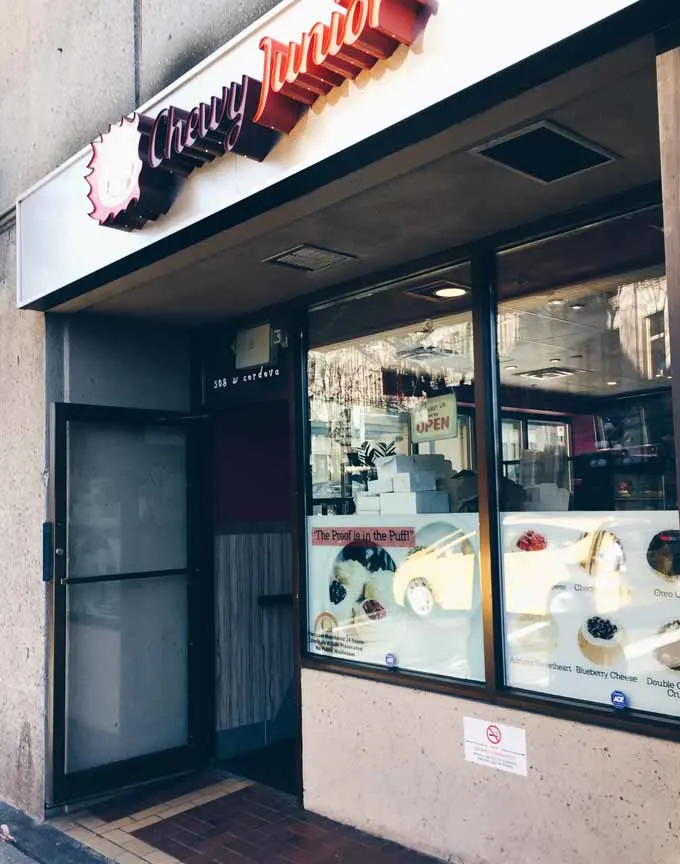 Chewy Junior had no issue processing the free offer and I received the double chocolate crunch. I really enjoyed the puff: it was crispy when I first bit into it, and then I found the inside to be a light and delicious cream. I found the cream to be not overly sweet, which was pleasant.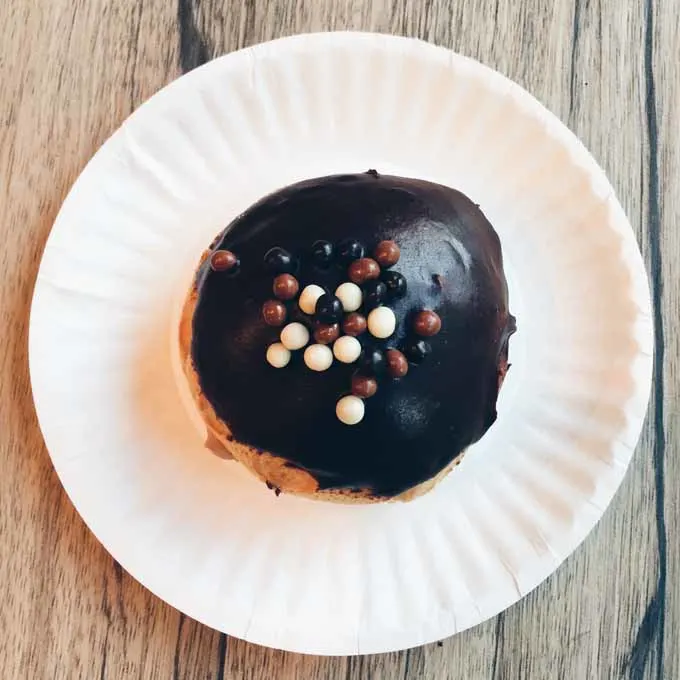 The owner mentioned to me that their puffs are fresh every day and made on-site. He explained that Chewy Junior is originally from Singapore and there are other locations in Asia. This Vancouver location is their flagship store in North America, and they have hopes to expand in this region. The owner was very eager to hear my thoughts on the puff, and he was happy to hear that I did enjoy it.
I went home that day longing to try another one of their puffs, so I returned the next day. This time, I purchased their new matcha nippon as takeout.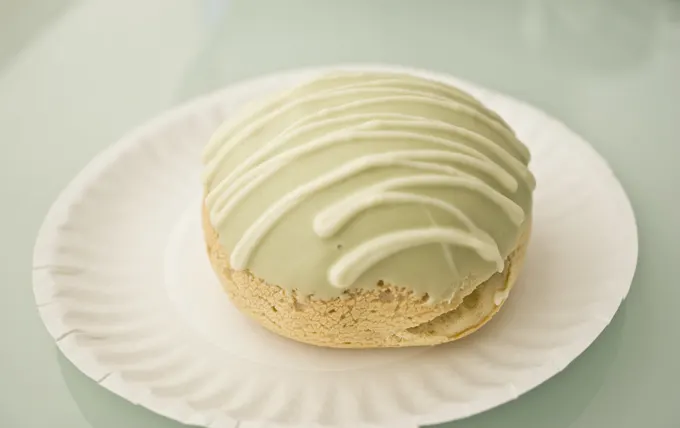 The matcha nippon was again a very tasty treat and the green tea flavor was just right. I found it very satisfying as an afternoon snack and found it to be surprisingly filling. The Chewy's Junior experience was overall positive with their puffs being delicious and also a somewhat "healthier" indulgence.