San Francisco is a world-class city with diverse and interesting neighbourhoods each with its own unique character.  Hyper-touristy experiences are aplenty but if you are traveler looking to do as the locals do, The Good Hotel in the SoMa District might just be the ideal base for your San Francisco adventures.  I recently had the pleasure of staying and dining at The Good Hotel.  Here's a look at why you should stay here on your next trip to San Francisco.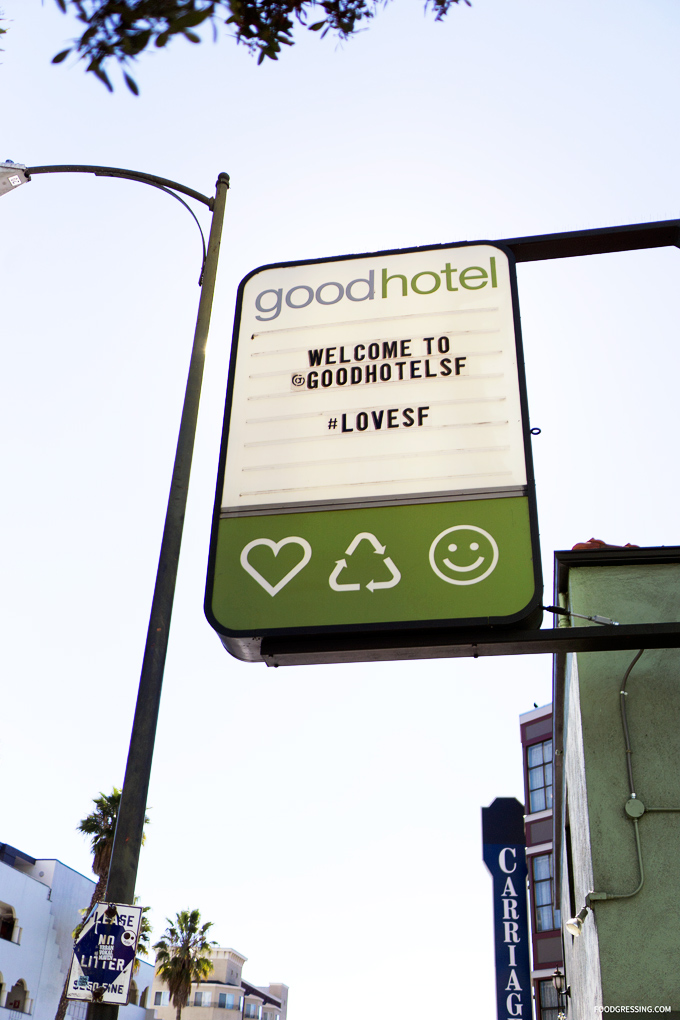 Disclosure:  I received a complimentary stay at The Good Hotel.  All opinions are my own.
A Friendly Welcome to San Francisco
The Good Hotel is irresistibly quirky, charming and eco-friendly as well (more on that later).  The experience starts inside the hotel's colourful lobby which is decorated with cuckoo clocks, photos of past guests (taken in the on-site photo booth) and "Welcome To San Francisco" signage.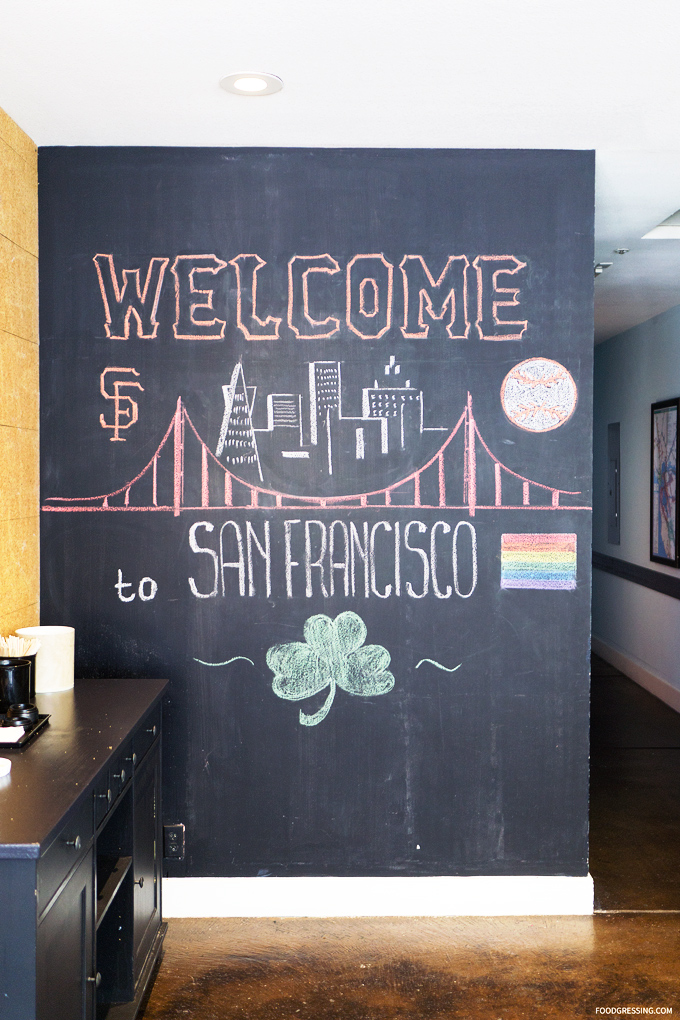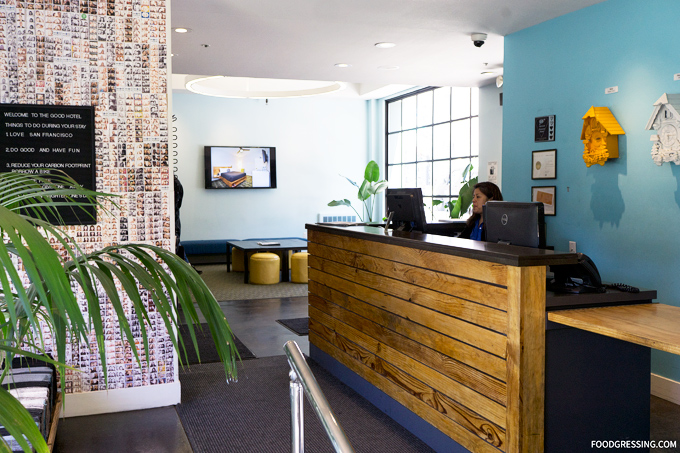 The hotel also offers recommendations on things to do during your stay.  1.  Love San Franciso.  2. Do Good and Have Fun.  3. Reduce your carbon footprint and borrow a bike.  4.  Hugs are free so give one away!  5.  A smile can brighten one's day.  Follow these guidelines for a surefire way of having a great time!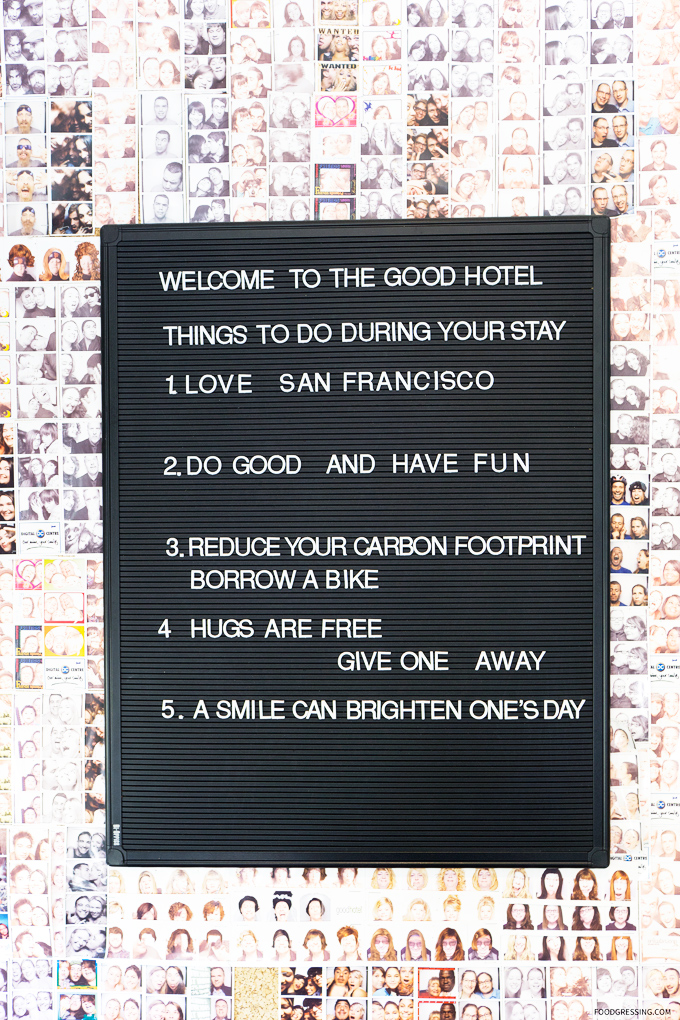 Hotel with a Conscience
One of the unique aspects of The Good Hotel is their commitment to sustainability.  They are an eco-friendly hotel with a host of great green-friendly features like bed frames made from 100% reclaimed wood and bedding made of 75% recycled soda bottles.  To promote water conservation, the hotel has "Sink Positive" toilets which have water-conserving toilet-top sinks. They also have extremely comfortable bedding and beds ranging from a twin mattress for the kids to queen size. They recently added the option of the Nectar mattress, which is ranked the second best mattress for back pain.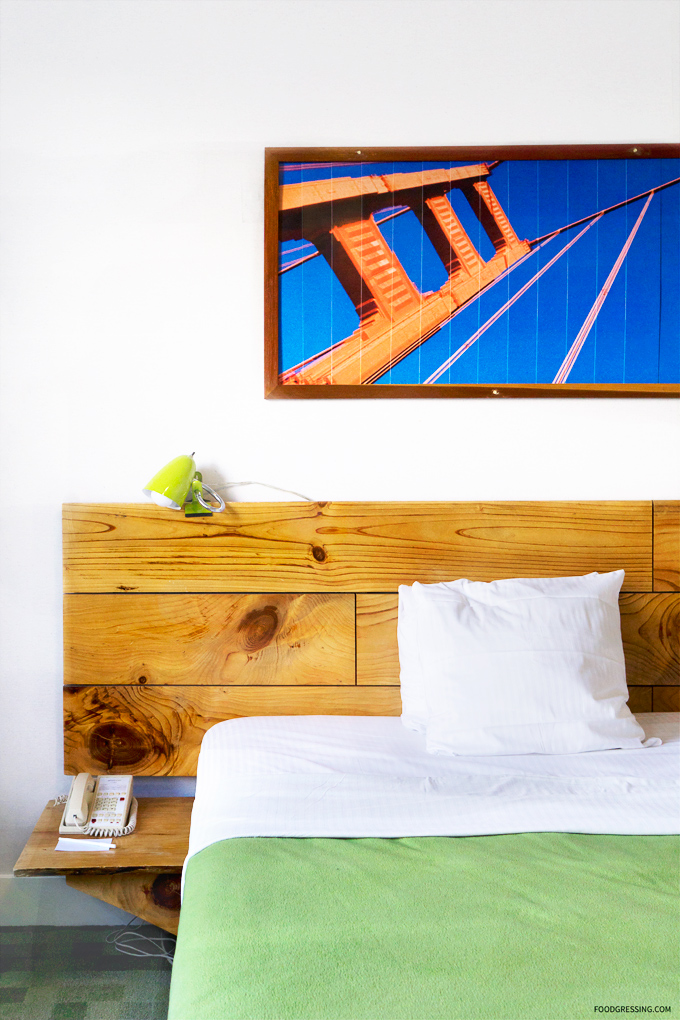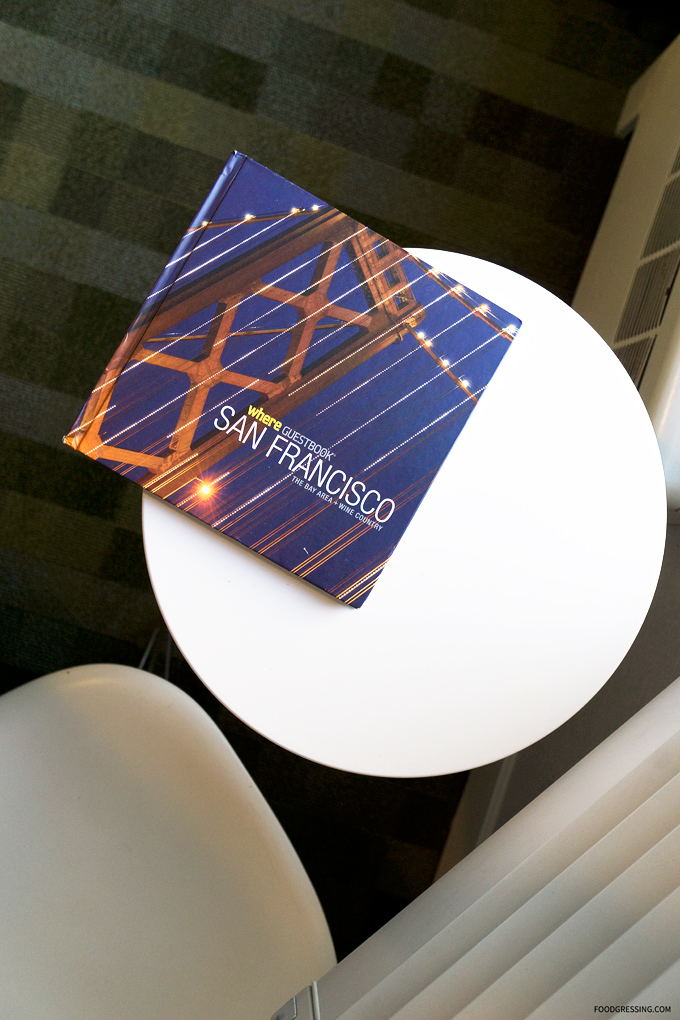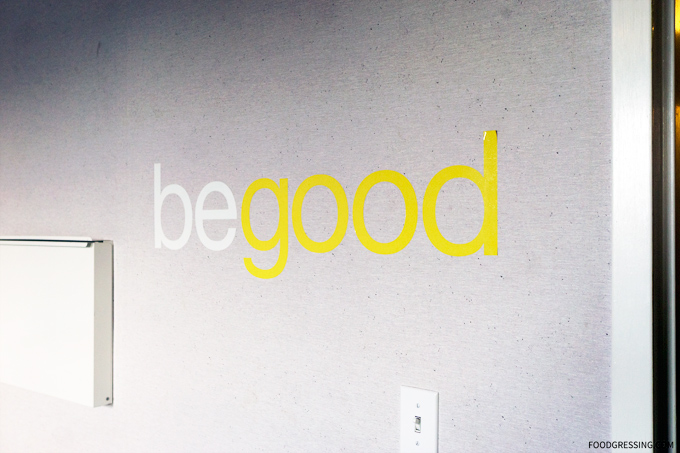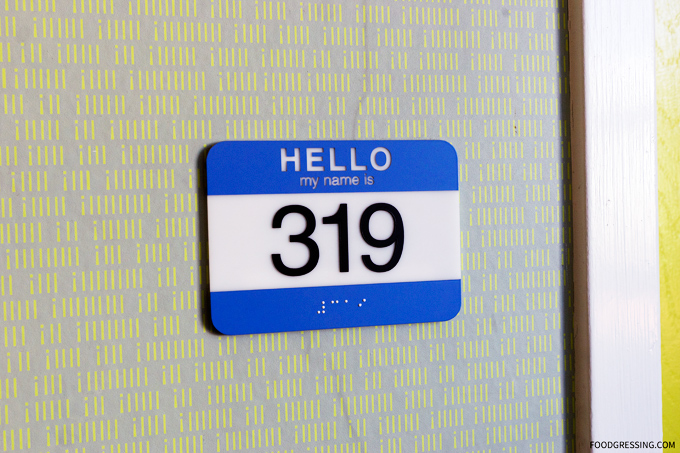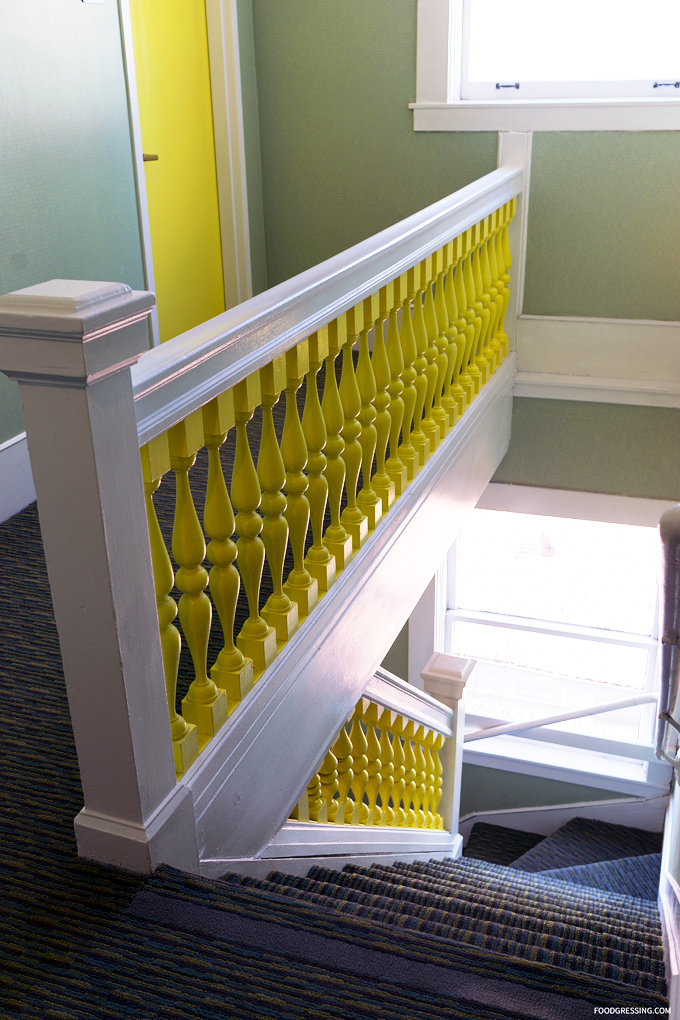 Guests are able to borrow a complimentary bicycle and explore the city while leaving as little a footprint as possible.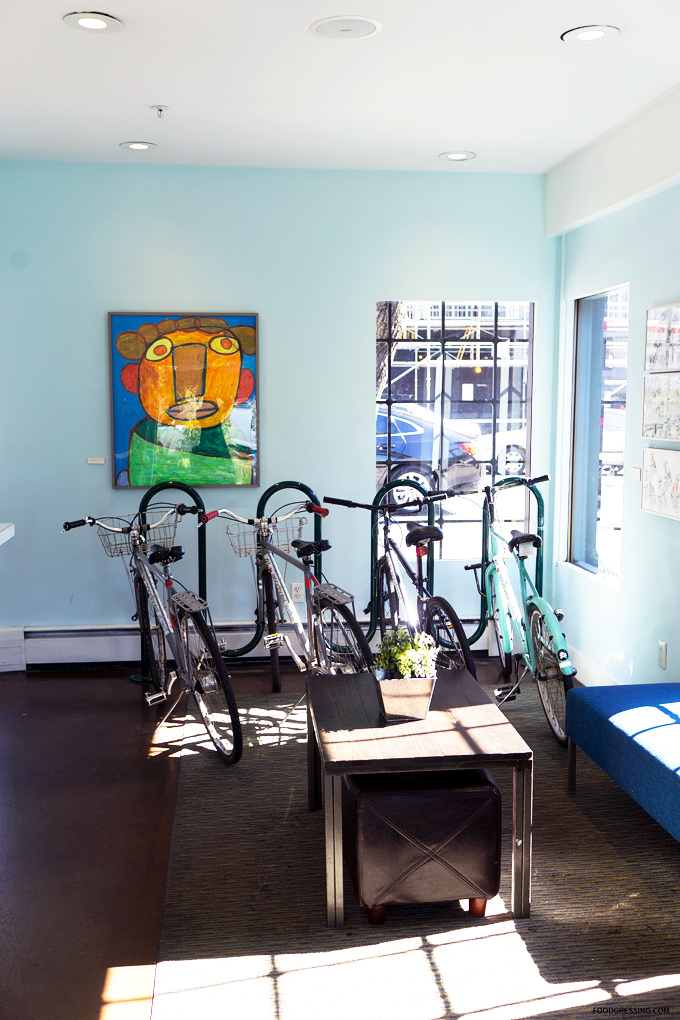 Amenities
Some of the other great amenities that guests can enjoy include wifi in rooms and throughout the hotel; and complimentary coffee and tea service hosted every morning in the lobby.  Check out the list of amenities here.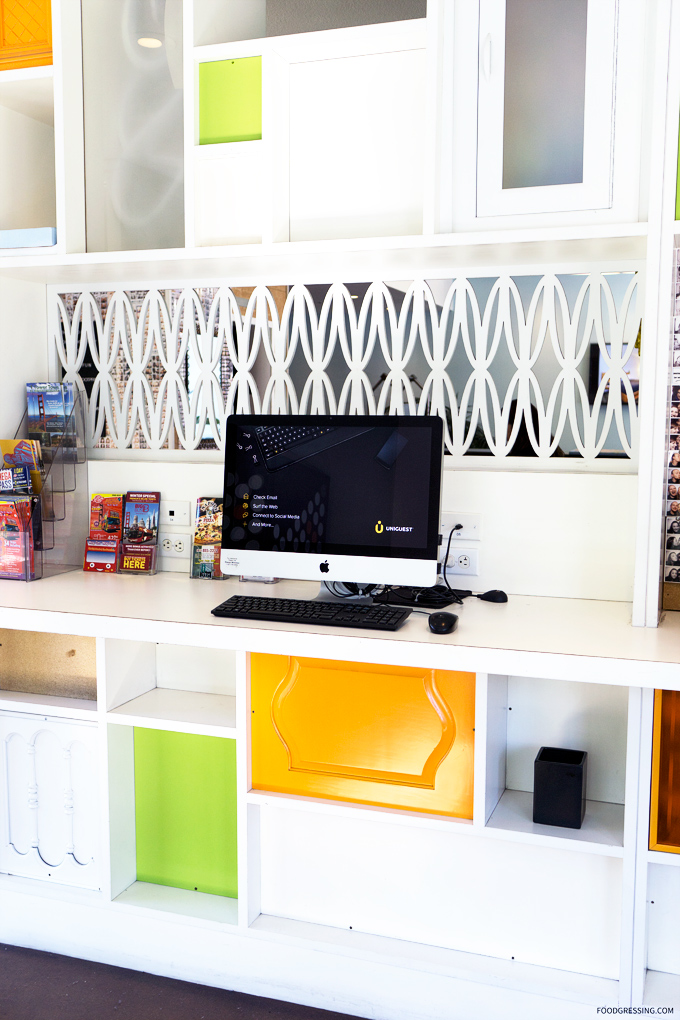 There was beautiful furniture in the lobby and lounge area, especially their white gloss TV unit which just caught your eye as you walked in.
On-site Dining
The on-site restaurant at The Good Hotel is the Teo Restaurant, which offers a unique hot pot experience to the San Francisco dining scene.  The restaurant specializes in Teochew-style hot pot.  Teochew is a region of Southern China's Guangdong province and is known for a style of Chinese cooking which is healthier, lighter and more natural.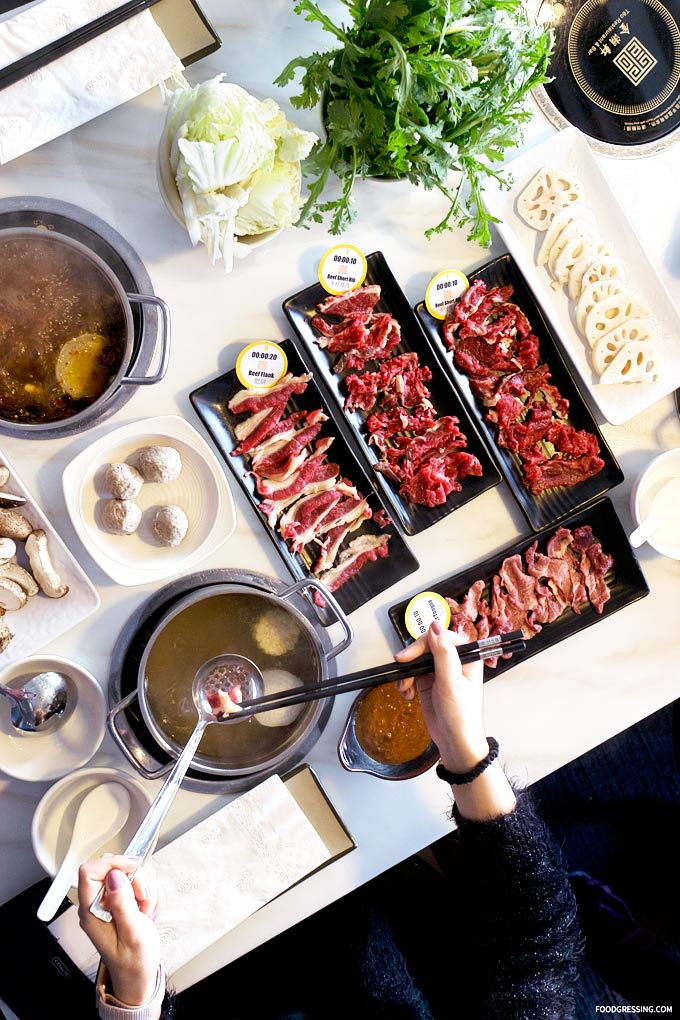 Compared to other hot pot styles, Teochew hot pot uses only beef but not just any kind of beef – in fact, only fresh beef.  You might be used to dropping in slices of frozen meat into your hot pot but that is not the case at Teo Restaurant.  They source fresh beef (never frozen or aged) from grass-fed and pasture-raised cows raised on farms in Sonoma, California.  Furthermore, the beef they use is certified humane, antibiotic free, hormone free, and is sustainably raised.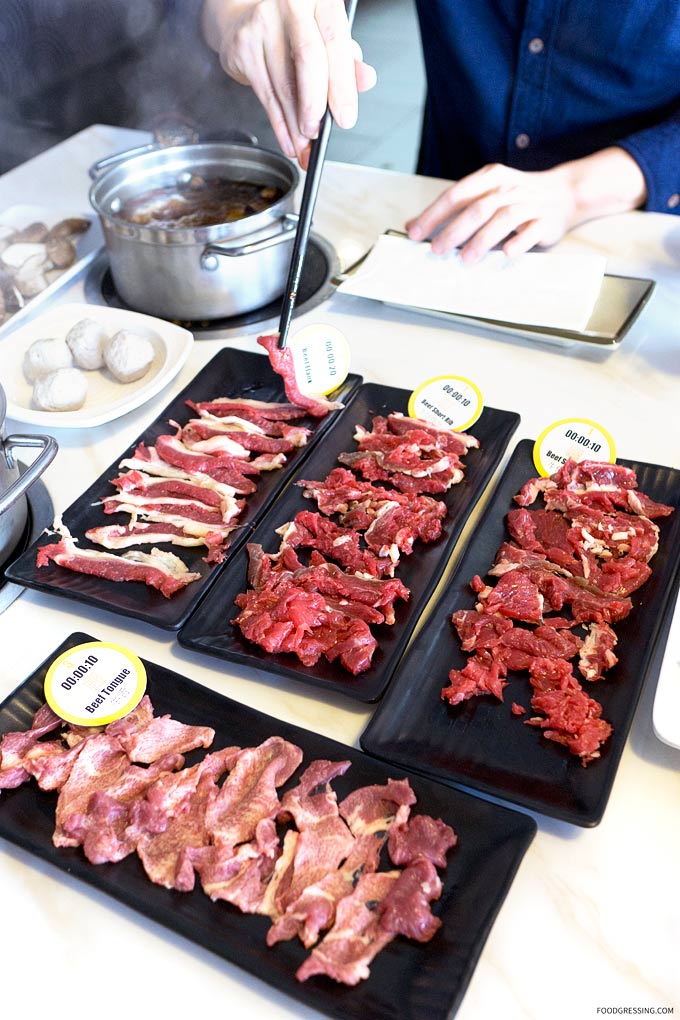 I'd recommend others to try Teochew-style hot pot which was nicely light but still satisfying.  For a full review of the Teo Restaurant, see here.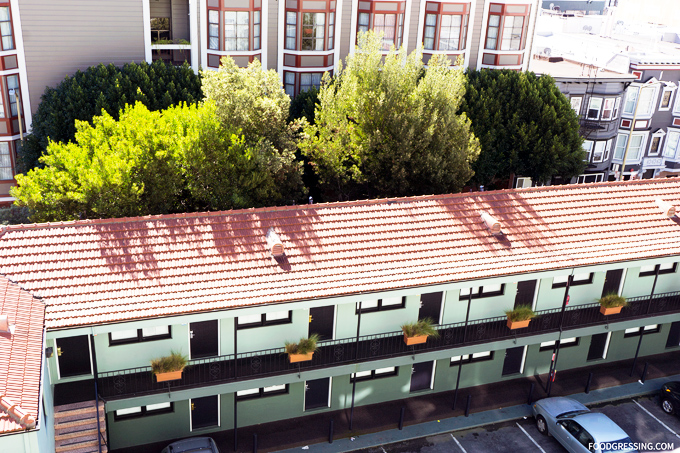 Historical Building
The Good Hotel is rich in history as the building was originally opened as Hotel Gordon in 1911 then converted to Hotel Britton (1925 – 2008).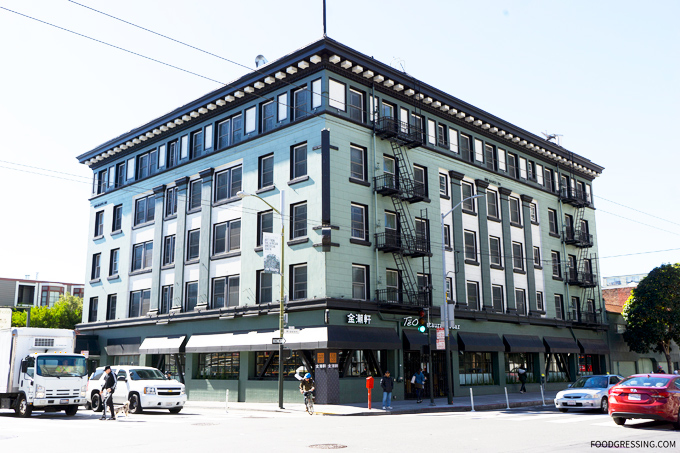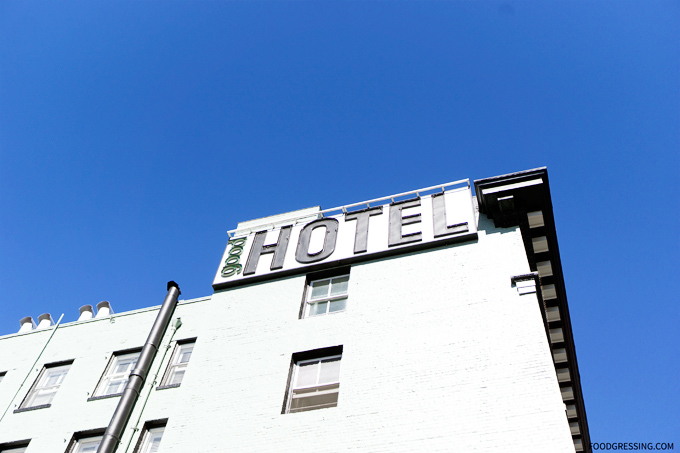 Ideal Location
The Civic Center/UN Plaza BART station around a 5-minute walk from the hotel.  You can also walk to the trendy Mission District area very easily.  On-site parking is also available at the hotel.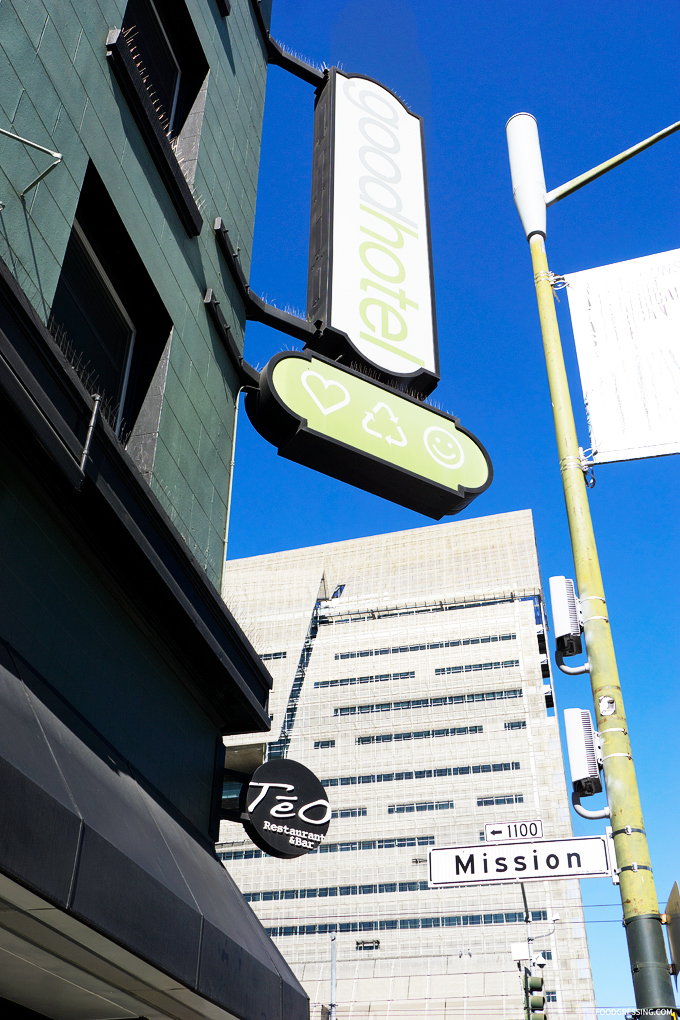 Overall Impression
I had a great time staying at The Good Hotel and dining at Teo Restaurant.  I'd certainly recommend the hotel to others who want a more local's experience in San Francisco.  For more information on The Good Hotel, visit www.haiyi-hotels.com/thegoodhotel