Here's a quick review on takeout we got from BOPBOX in Seattle's Georgetown a few months ago.
BOPBOX is a small, family-run eatery serving fast, casual, home-cooked, scratch-made Korean dishes centered around BOP (rice).
Their menu is designed to be health-focused with modern, Korean flavours. They have vegan, vegetarian and gluten-freee or if you're going low carb, they have cauliflower rice.
The menu is pretty detailed in terms of the composition of each bowl they offer.
All their marinades, sauces, and fermented items are made in house daily.
We ordered online for takeout and got the Bulgogi Ribeye rice bowl (soy-garlic marinade, onion, scallion, toasted sesame) with half cauliflower rice and egg add-on. Priced at $21 with the customizations.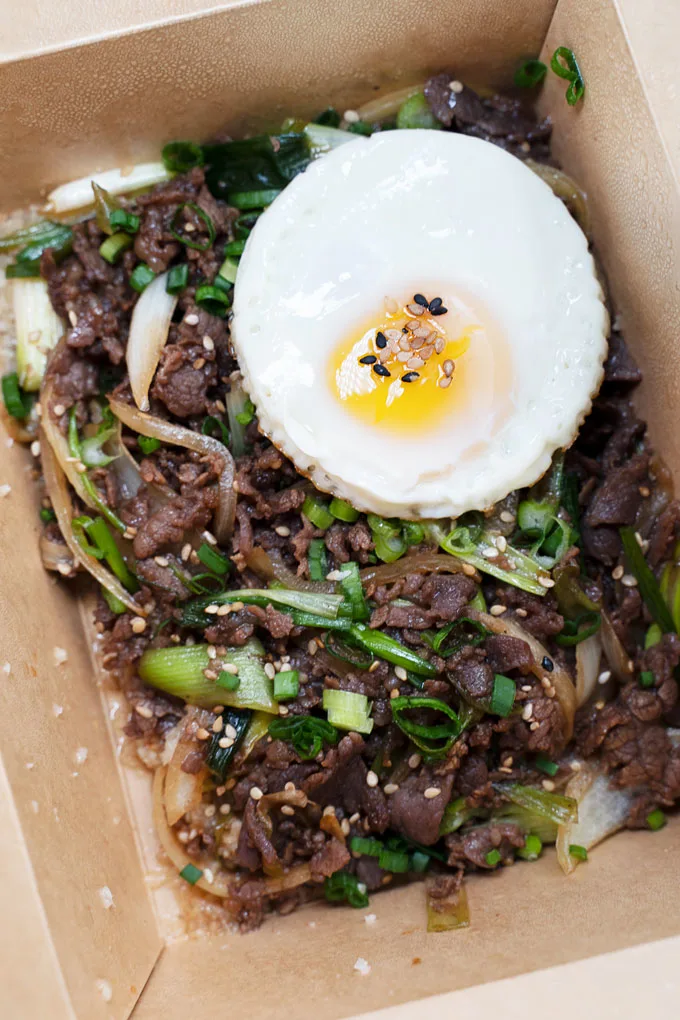 There was also the Spicy, Smokey, Sauteed rice bowl (lacto-fermented red chilies marinade, fire sautéed onion, scallion, toasted sesame) with grilled chicken and egg add-on. Price at $18 with the customizations.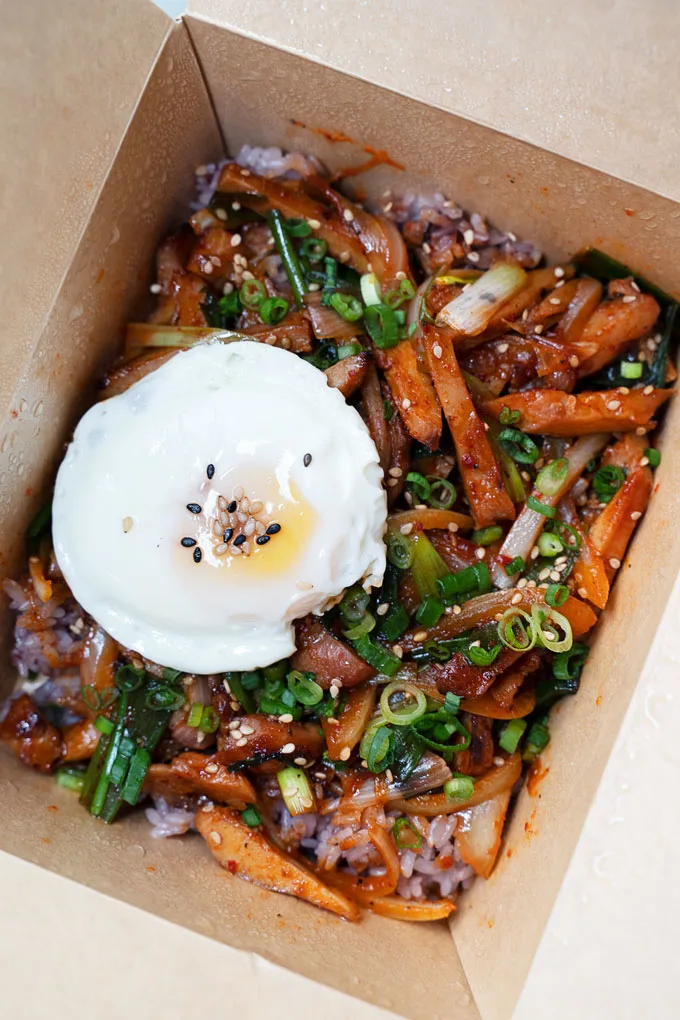 I thought the dishes were flavourful and the portions of meat to rice were more or less reasonable. The grains were al dente. Both dishes were on the sweeter side. The portions were good for a light meal but if you want a heartier meal, you should order add-ons like the egg and so forth.
Overall, an interesting eatery offering Korean comfort food but with healthier choices.
5633 Airport Way S, Seattle, WA