BOIL IT WORLD Malatang is a local chain of build-your-own malatang 麻辣烫 bowl concept in Metro Vancouver.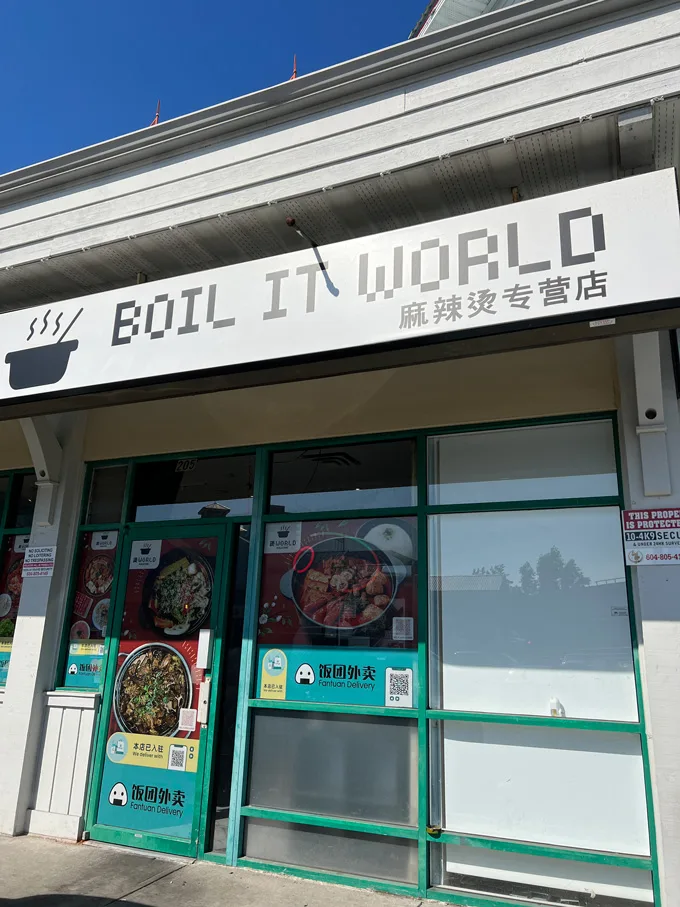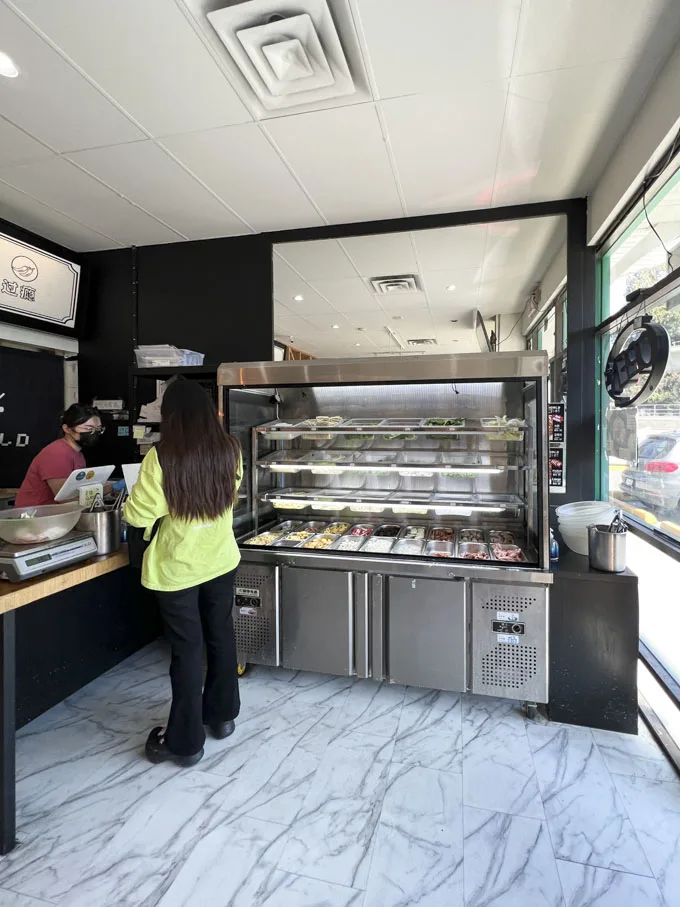 Malatang is a type of spicy soup named after its key ingredient, mala sauce, which is flavored with a combination of Sichuan pepper and dried chili pepper. The word málà is composed of the Chinese characters for "numbing" (麻) and "spicy (hot)" (辣), referring to the feeling in the mouth after eating the sauce. That being said, BOIL IT WORLD does offer non-spicy soup bases (like miso) so there is something for everyone!
How it works is that you grab a bowl and choose the ingredients from their display case; the topping selection (like green onion, coriander, sesame); the soup base (spicy and non-spicy options); and spice level (non-spicy, mild, medium and hot). The ingredients are weighed then taken to the kitchen where it is cooked with the soup.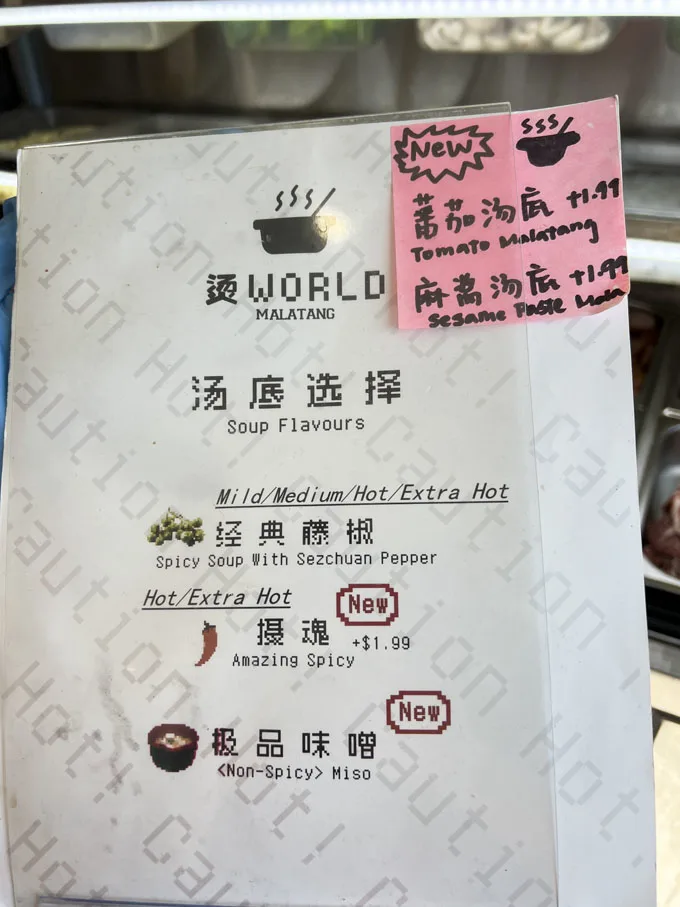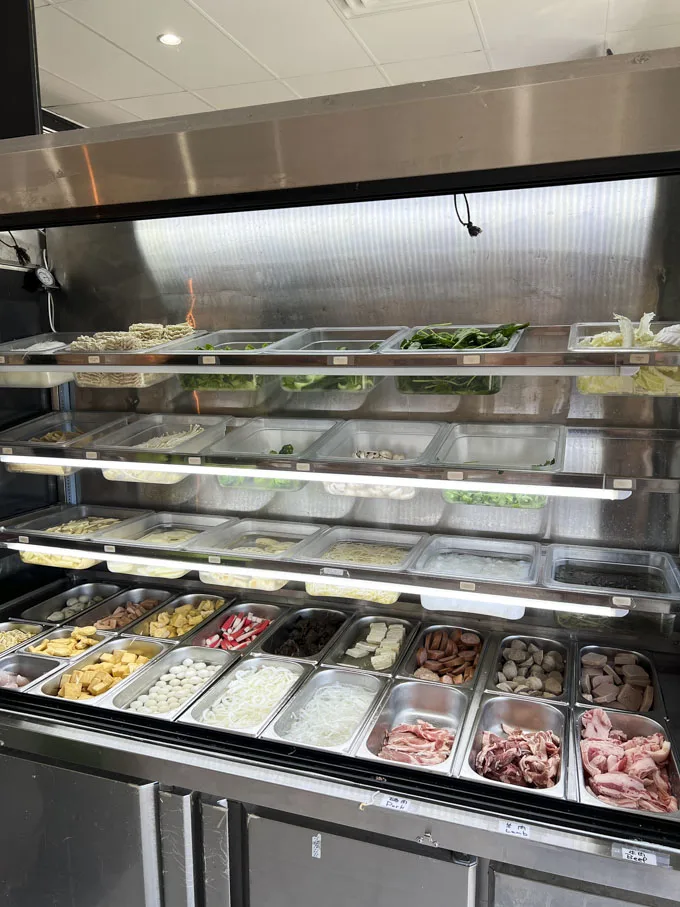 Their choice of ingredients include staples (like beef, lamb and pork slices) to more exotic options (like beef aorta; imitation crab roe bun; taro thick noodle).
Here is a list of possible ingredients:
AAA Beef slices
Lamb slices
Pork Slices
Beef aorta
Spam
Beef tripe
Fish fillet
Fish tofu
Garlic sausage
Quail eggs
Imitation crab roe bun
Imitation crab stick
Tofu
Black fungus
Bean sprout
Broccoli
Coriander
Enoki mushroom
Konjak komosubi
Shredded dried tofu
Beancurd puff
Yuba
Spinach
Bok choy
Cabbage
Lettuce
Lotus root slices
Mushroom slices
Potato slices
Seaweed knot
Celtuce
Instant Noodle
Vermicelli
Taro Thick Noodle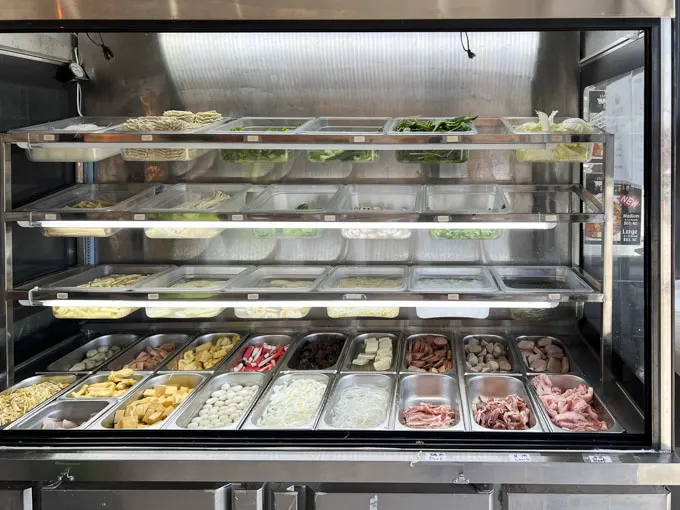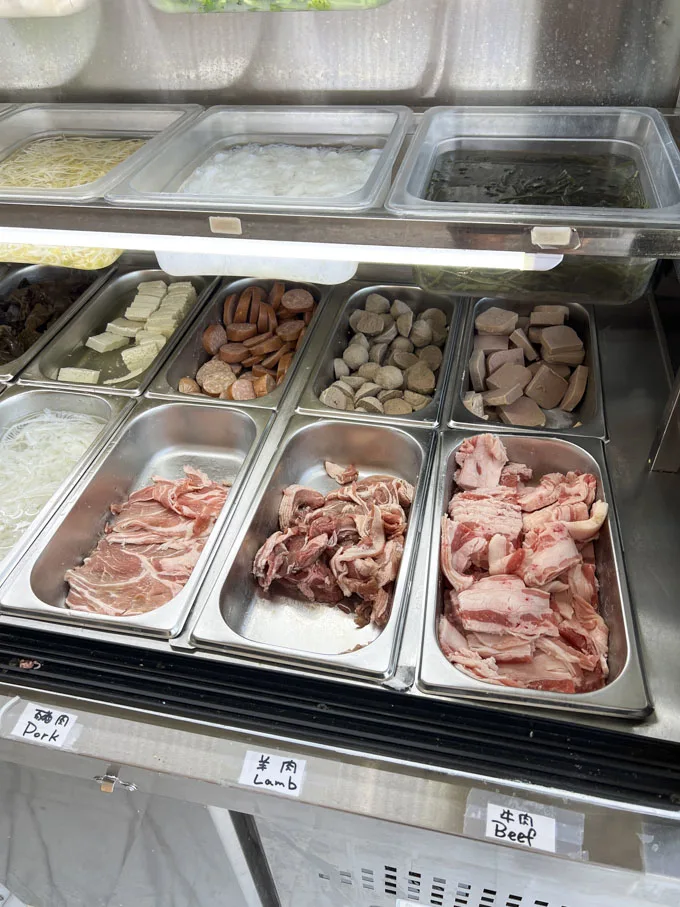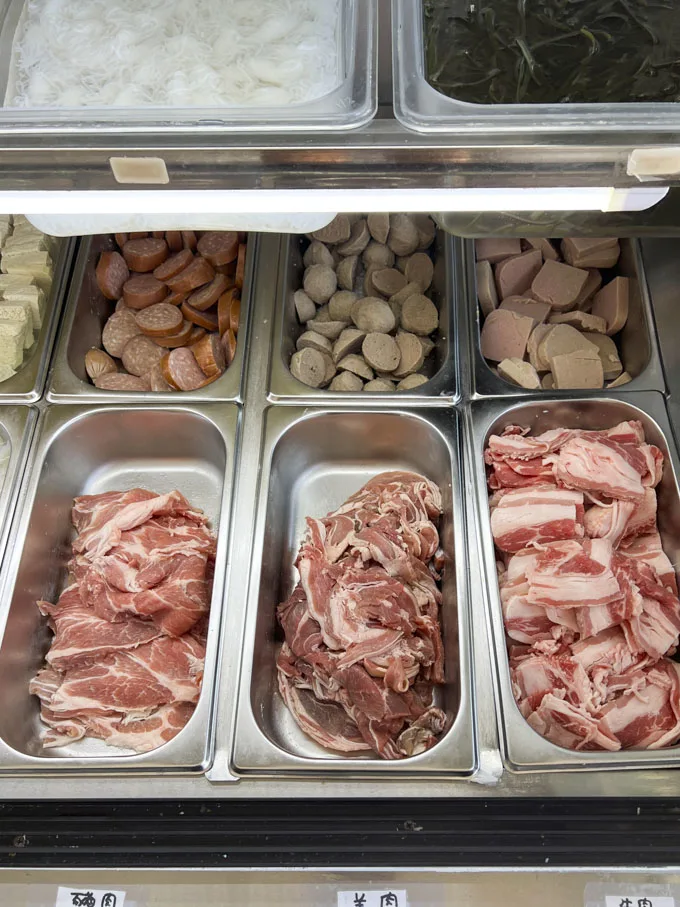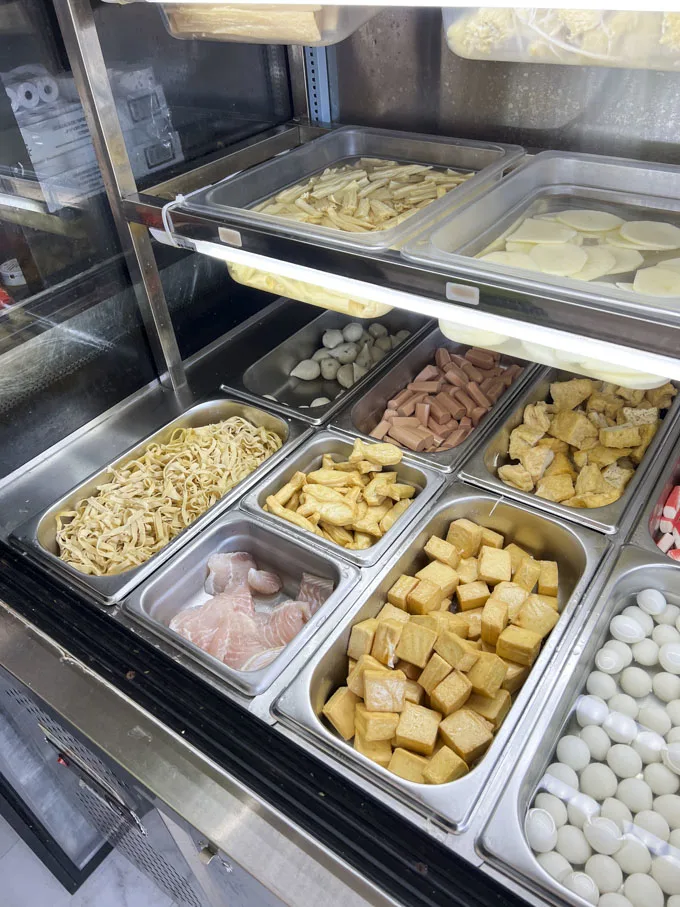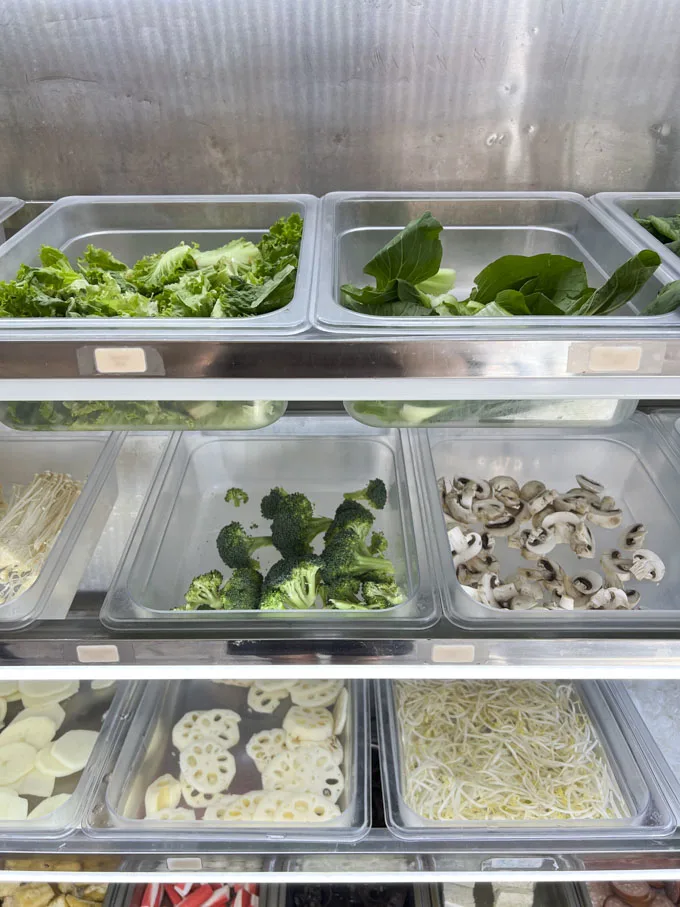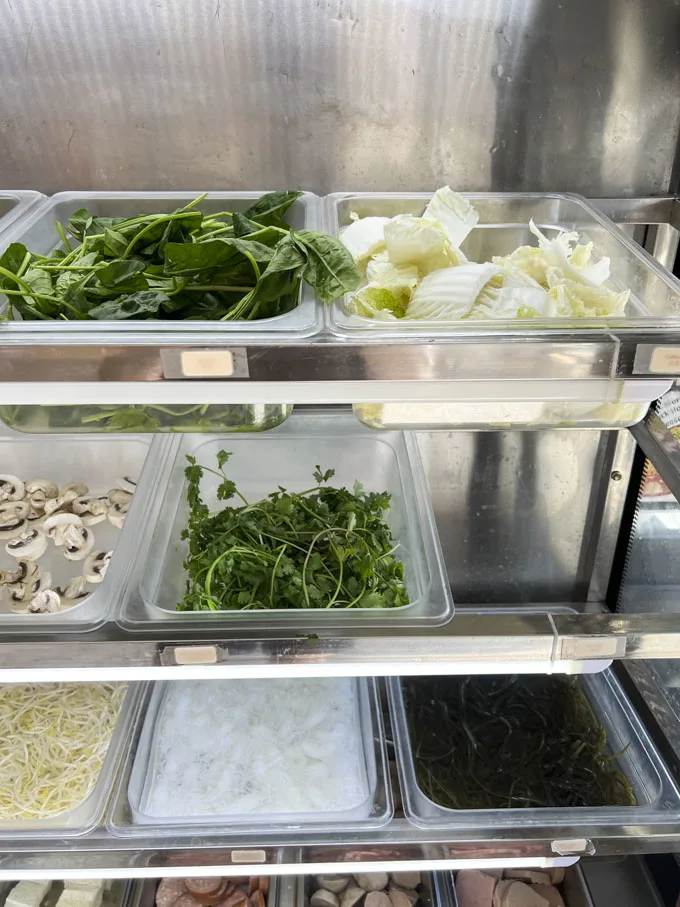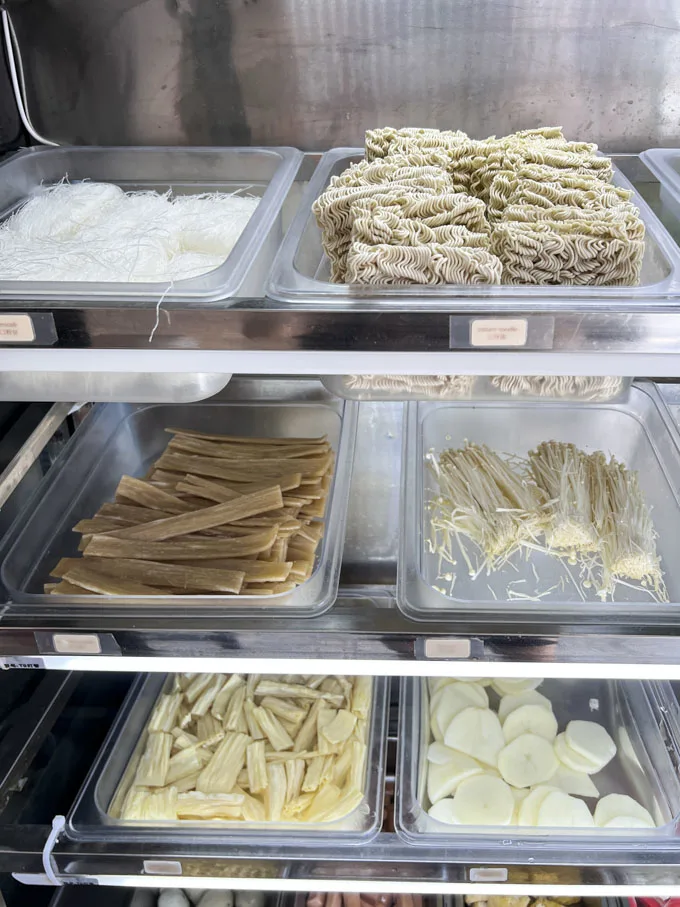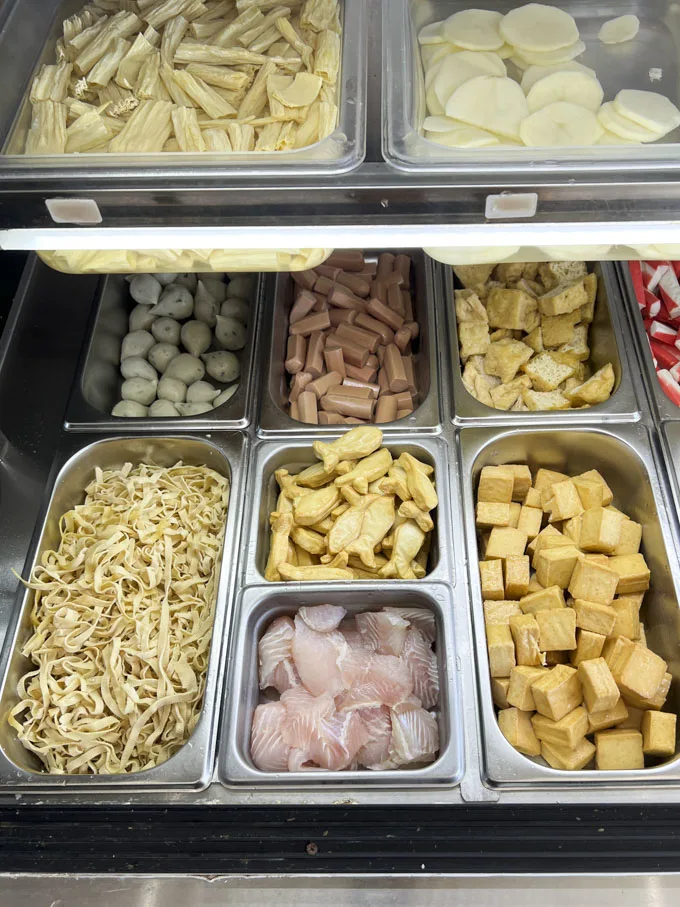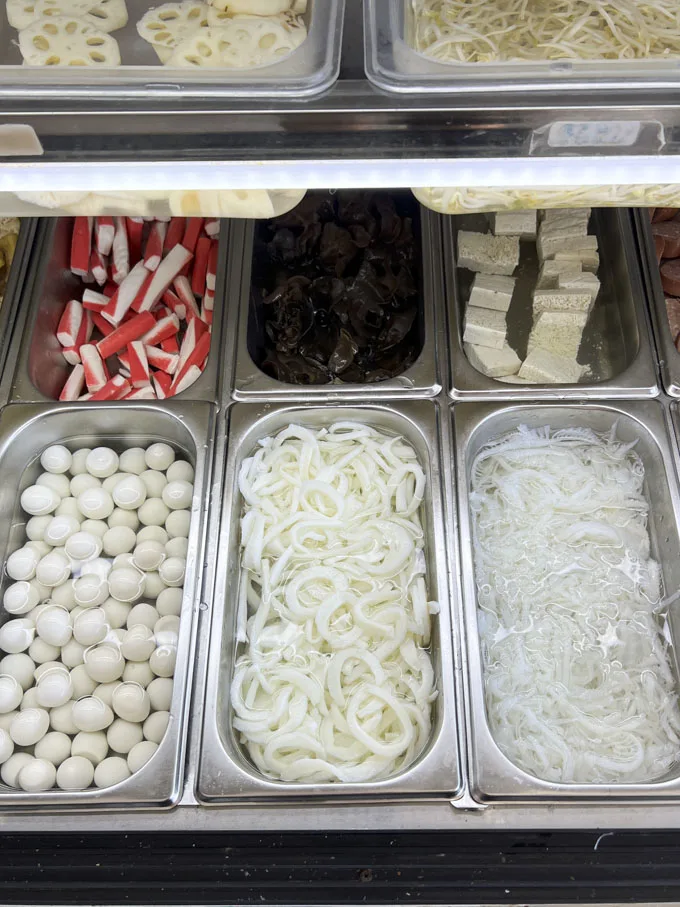 The regular price is $4.25 per 100 grams (includes bowl plus the ingredients you chose) BUT they have a fantastic promotion right now with their all-you-can-stack challenge happening daily from 11:30 am – 14:30. They give you a small bowl and you can stack all the ingredients you can for $19.80 (as long as nothing falls down).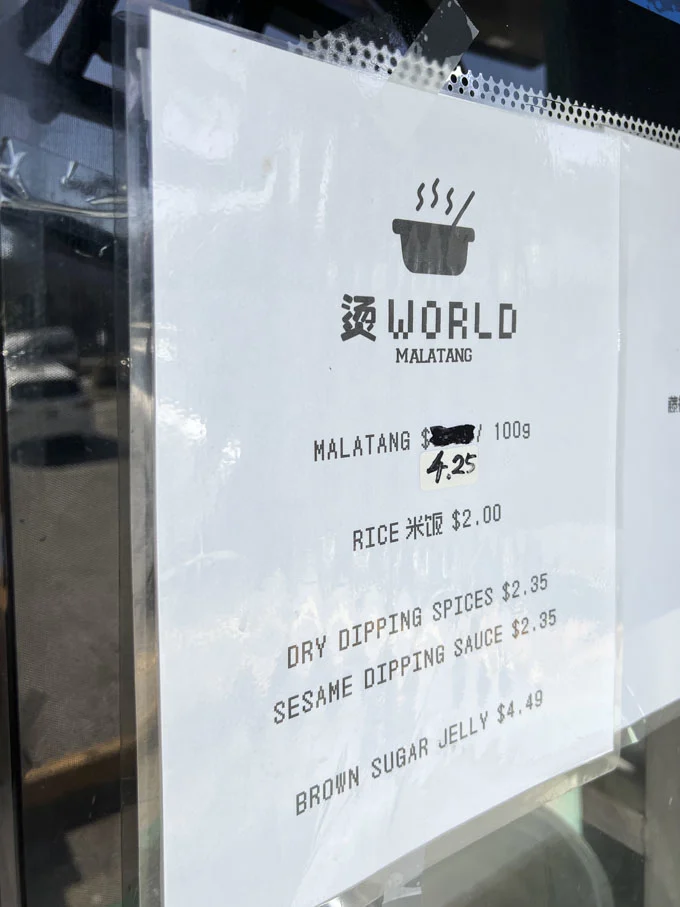 For some context, we were able to comfortably stack a bowl with ingredients to be around 820 grams, which would normally be $34.85. But with the all-you-can-stack promotion, it was just $19.80!
We had one regular build-your-own bowl with the tomato malatang soup which was slightly sweet and spicy and the non-spicy miso soup for the all-you-can-stack bowl. Both were good.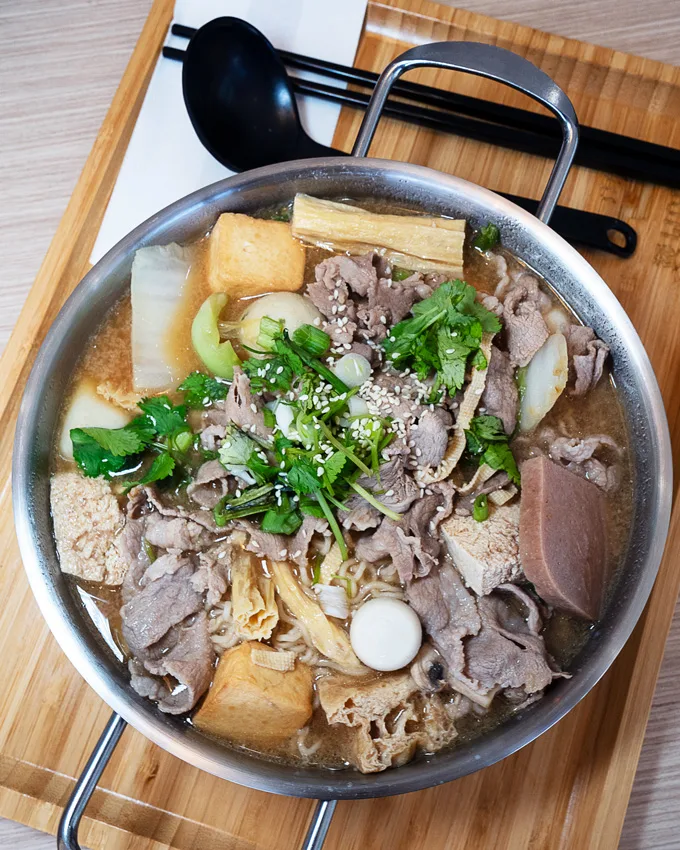 One new item on their menu is the Stir-Fried Spicy Pot 麻辣香锅, which is a prepared dish from their kitchen. I absolutely loved the spicy flavours and while they chose the ingredients they incorporated quite a lot of protein (like several quail eggs!) which was filling and delicious. It also comes with two bowls of rice.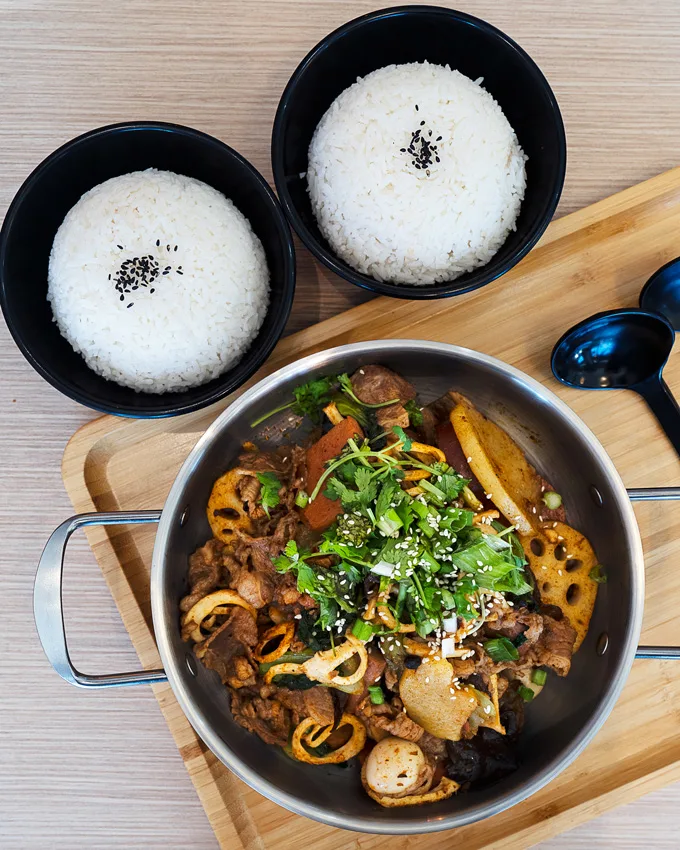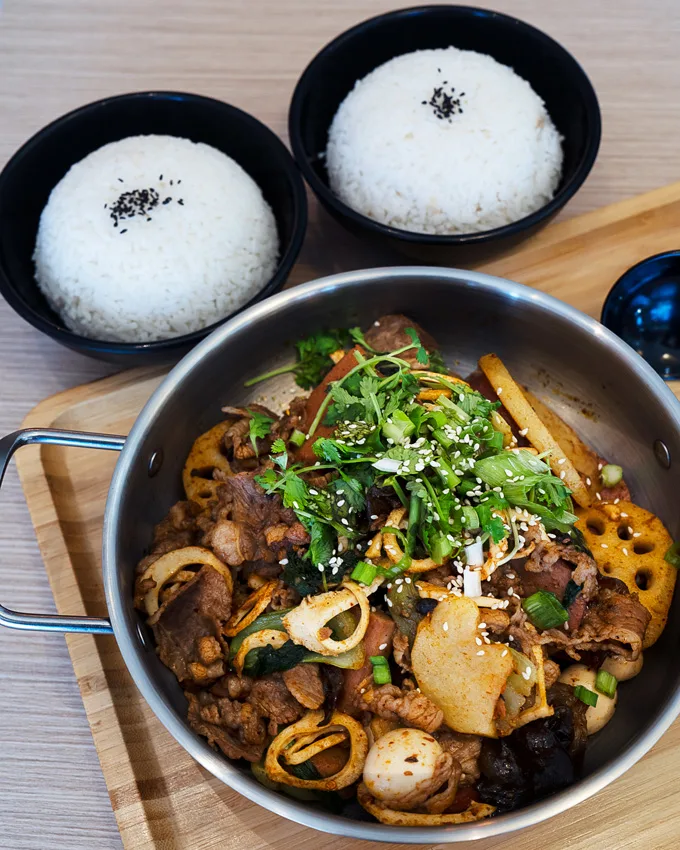 We thought the pricing was fair (especially with the all-you-can-stack deal) and that the quality of the ingredients were reasonable.
We visited their Lougheed location which is small and seats around 12 people but the process from picking your ingredients to cooking is pretty fast so if it is busy it shouldn't be too long of a wait.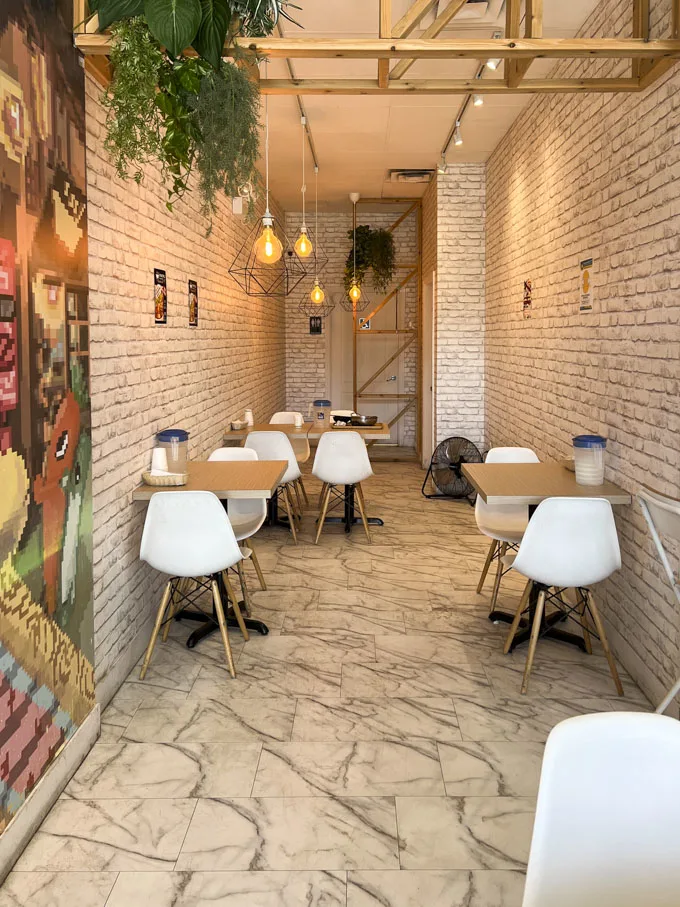 Boil it world Malatang Lougheed is located in North Road Square at 205-3355 North Rd, Burnaby.