Happy 20th anniversary Blue Water Cafe!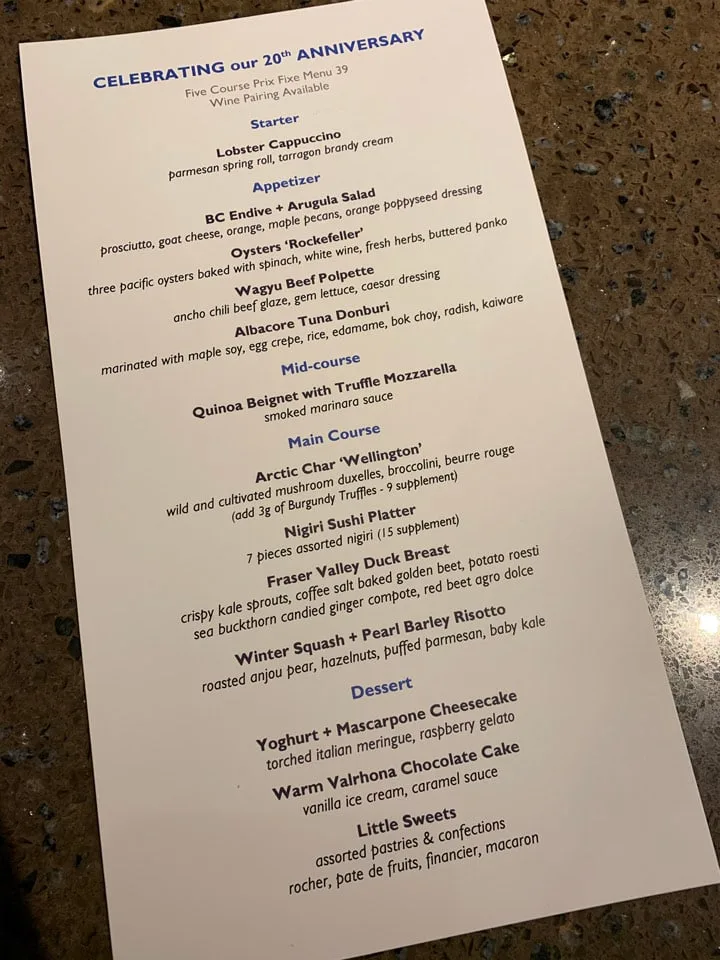 I enjoyed their limited available anniversary five course prix fixe menu which was oh-so-good.
Loads of deliciousness and priced at $39 with options for most of the courses.
Starter
Lobster Cappuccino with parmesan spring roll and tarragon brandy cream.
Very smooth and had a nice lobster flavour. I had the parmesan spring roll swirling in the cappuccino which was a nice textural contrast.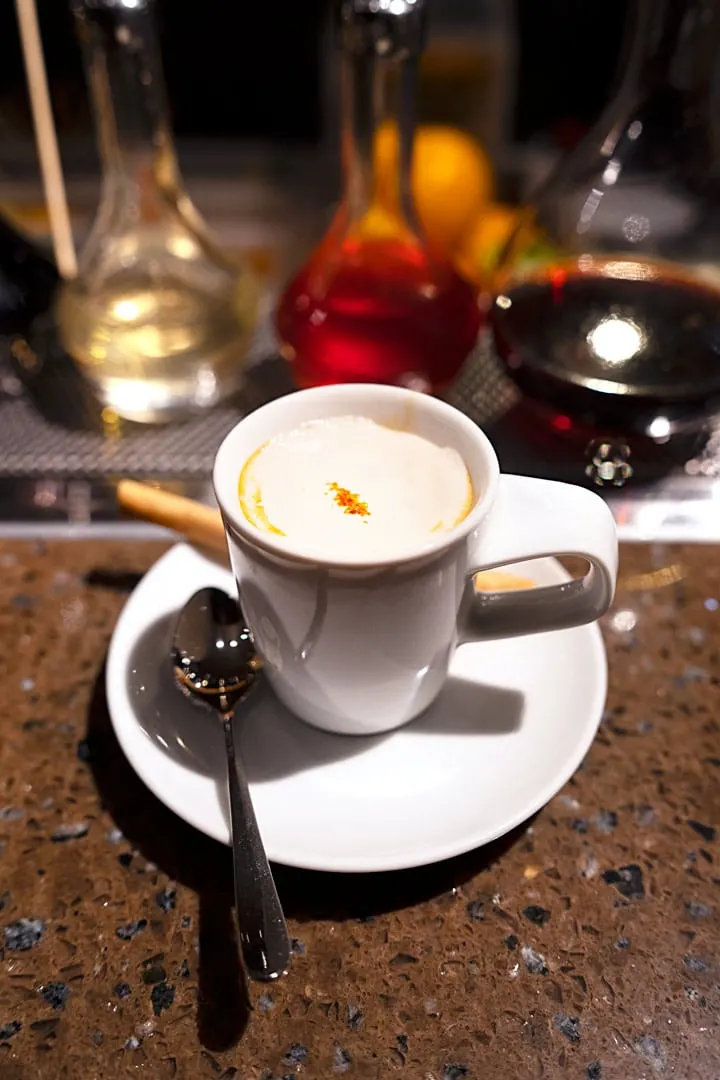 Appetizer
Albacore Tuna Donburi marinated with maple soy, egg crepe, rice, edamame, bok choy, radish, kaiware.
This was a creative take on an albacore tuna donburi as four albacore tuna slices wrapped around the rice which was in the middle. I unravelled the dish layer by layer like a flower. An interesting experience and memorable dish!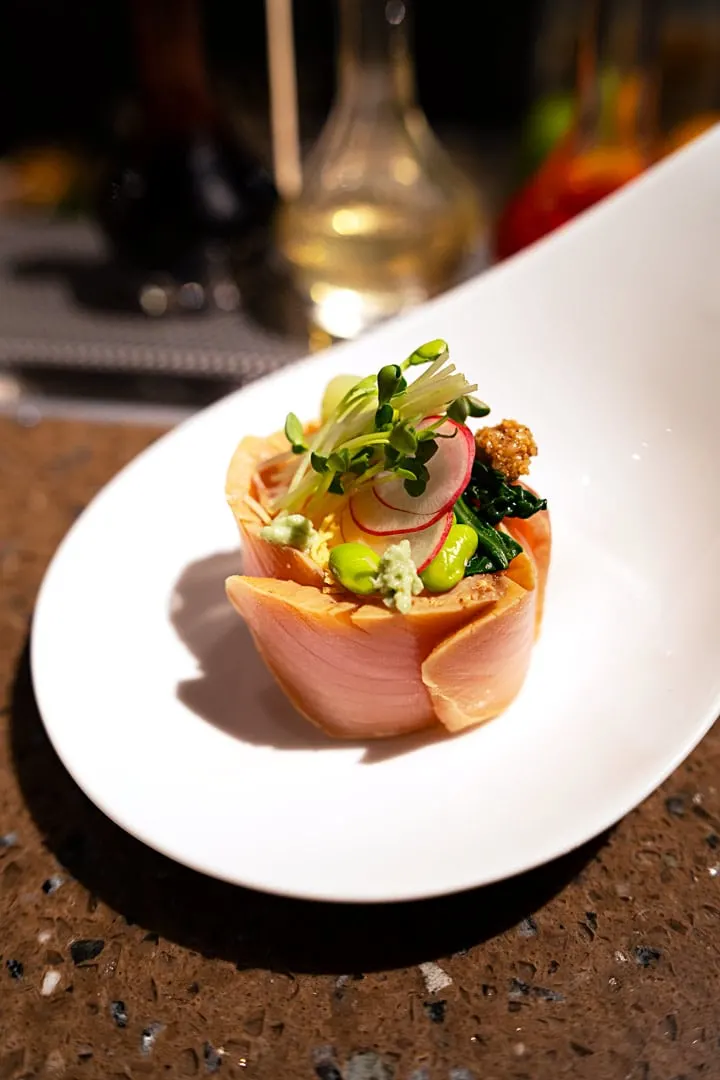 Mid course
Quinoa Beignet with truffle mozzarella and smoked marinara sauce. I enjoyed the crispy exterior and the lightly cheesy and flavourful quinoa filled interior.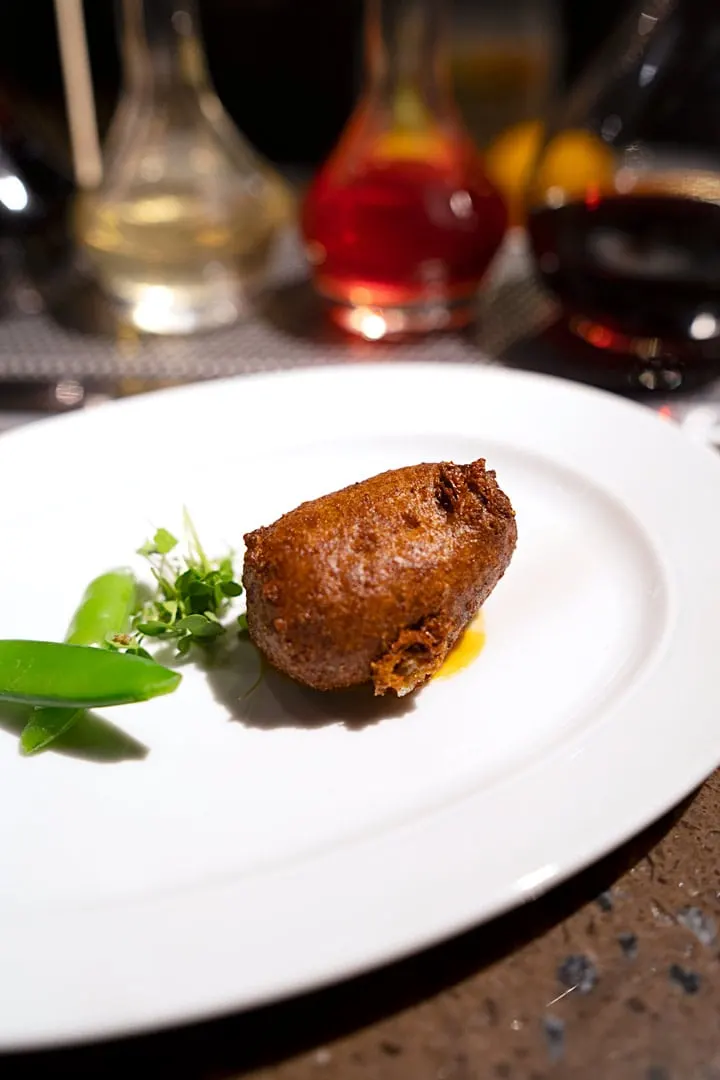 Main course
Artic Char "Wellington" with 3 g of Burgundy Truffles (add on $+9), wild and cultivated mushroom duxelles, broccolini, beurre rouge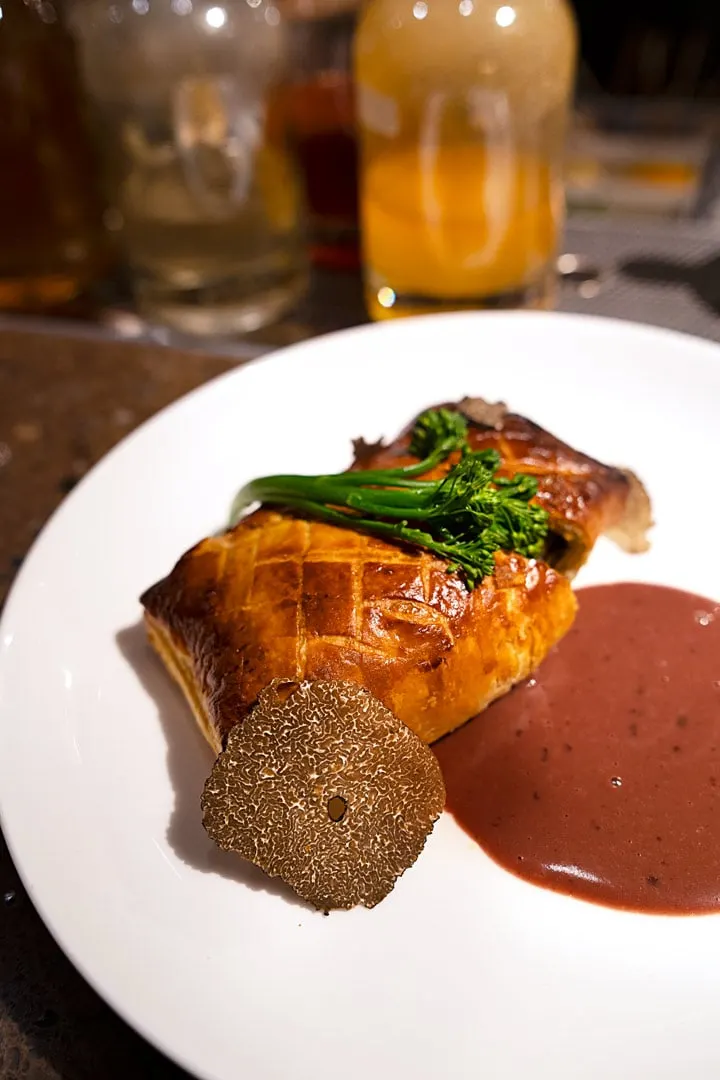 I loved the beautiful, crispy phyllo crust along with the moist arctic char inside.
Dessert
Warm Valrhona Chocolate Cake
An amazing finish to a delicious meal! A warm, chocolaty cake paired with vanilla ice cream and caramel sauce.
Overall, it was a fantastic dinner from start to finish. Service was excellent and the dining room was comfortable to be in.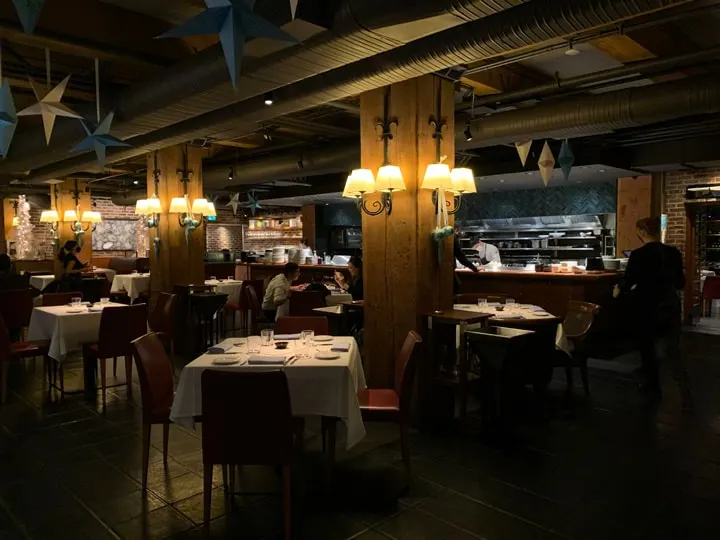 For the holiday season, Blue Water Cafe has a 3-Course Lunch for $29 and a 5-Course Dinner for $49.
Check out their offerings at www.bluewatercafe.net.
Blue Water Cafe
1095 Hamilton St, Vancouver, BC (Yaletown)
www.bluewatercafe.net