There's an absolute abundance of delicious bakeries scattered across Vancouver. Cookies, cakes, pastries – this city has every drool-worthy treat you can imagine. Check out this roundup of the best bakeries in Vancouver BC.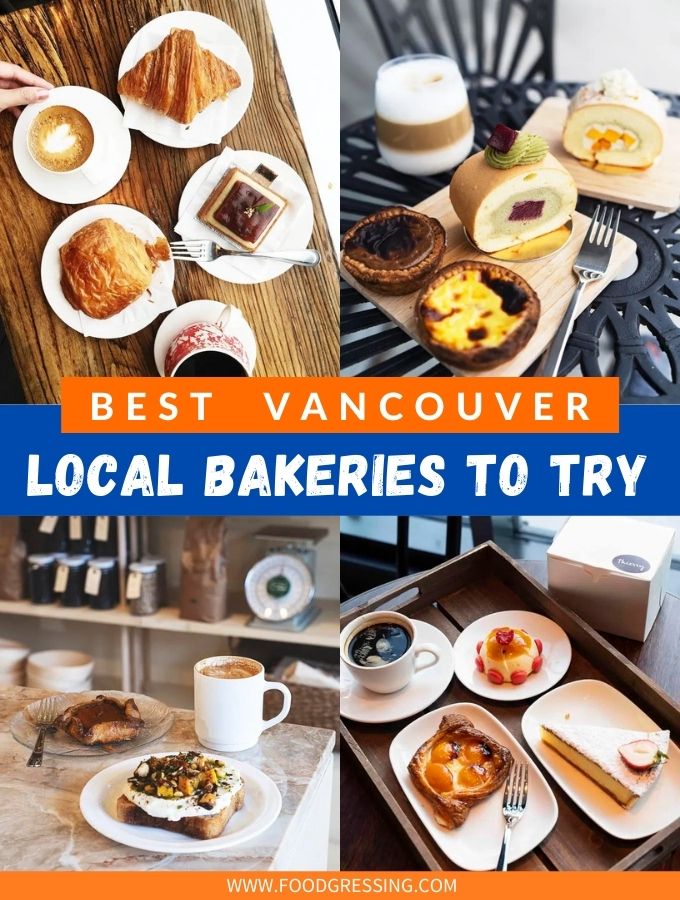 The bakeries are listed in no particular order.
Thierry
Chocolatier and Pâtissier Chef Thierry Busset leads popular and award winning bakery café, Thierry.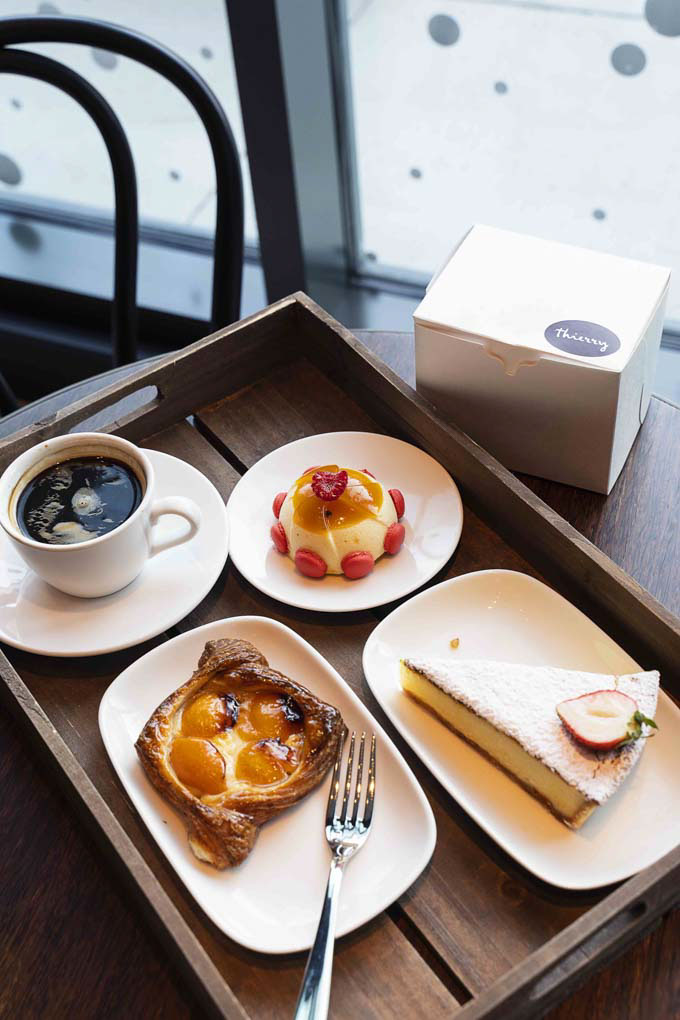 Chef Theirry refined his craft while working with many of Europe's leading chefs before he established his own reputation as, what Gordon Ramsay called "one of the best pastry chefs in the world."
Today, Thierry is one of the most highly regarded bakeries in all of Vancouver.
Locals line up to indulge in European-style baked goods, pastries or a soup and sandwich from the café.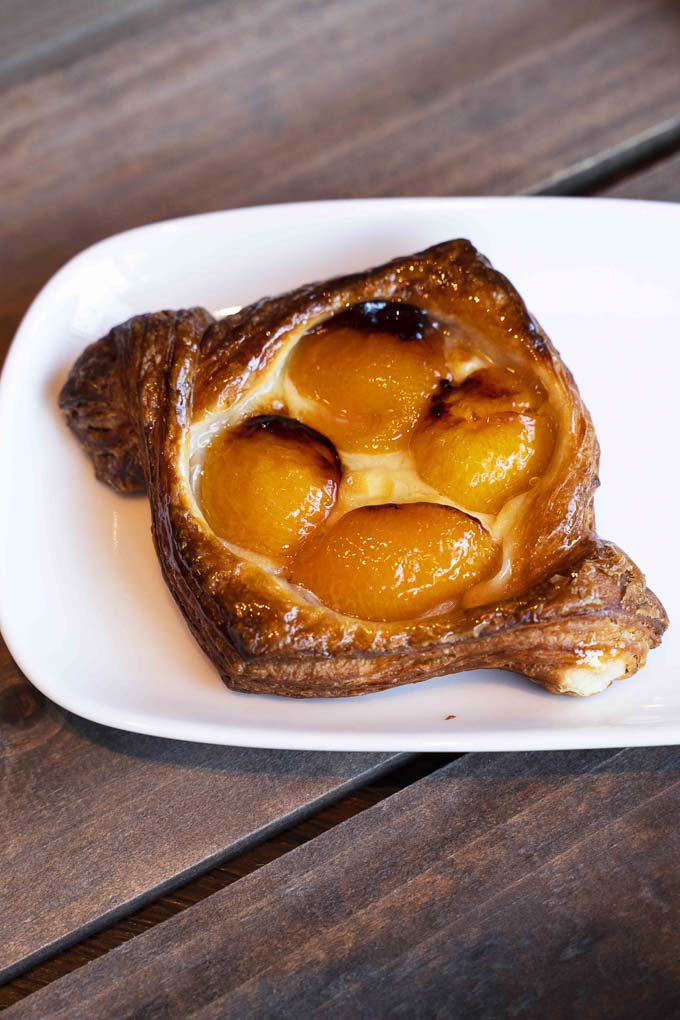 From the seasonal tarts, macarons, to danishes, every item on the menu is absolutely heavenly.
Make sure to try the quiche for lunch, and a choux a la crème for dessert.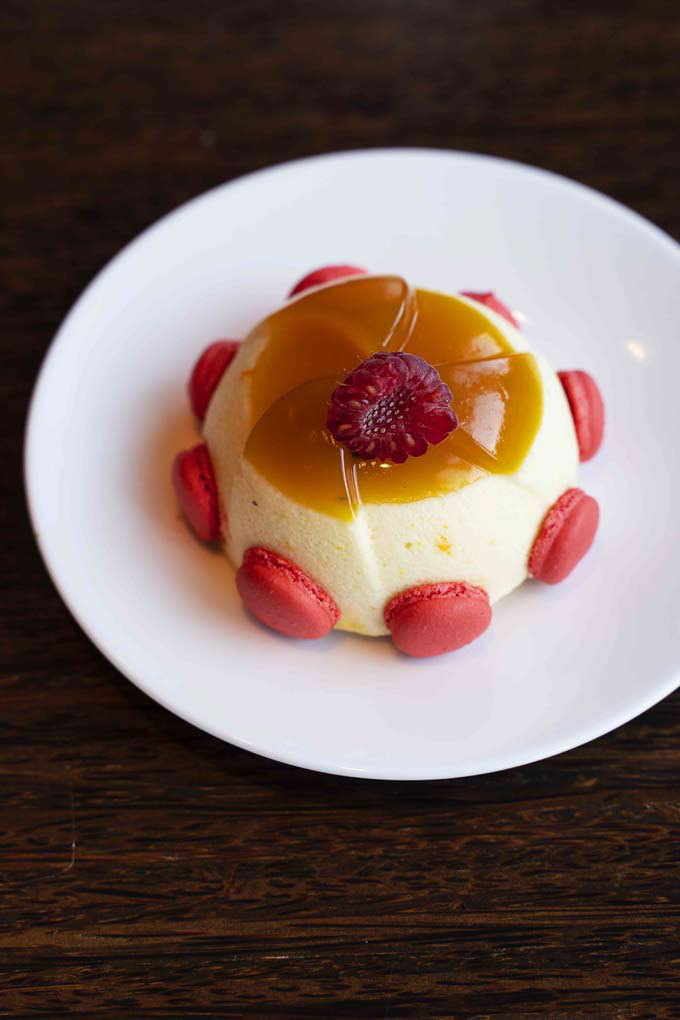 There are two locations: one in Downtown Vancouver and one in Mount Pleasant.
1059 Alberni St, Vancouver, BC (Downtown Vancouver)
265 E 10th Ave, Vancouver, BC (Mount Pleasant)
Oh Sweet Day! Bake Shop
Oh Sweet Day! Bake Shop on Commercial Drive has a variety of delicious cakes ranging from cheesecakes, layer cakes, mousse cakes, thematic cakes and more.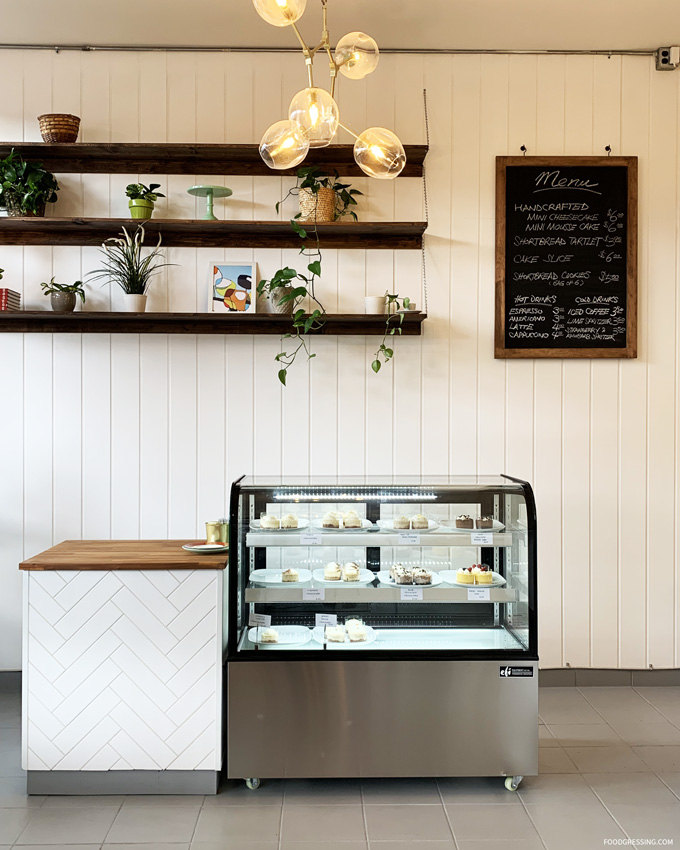 Owned and operated by Fanny Lam, you'll find tantalizing cake flavours like Banana Hazelnut; Passion Fruit Hazelnut; Confetti Cake; Salted Caramel Carrot Cake; Vanilla Salted Caramel Cake and more.
Fanny's mini cheesecakes are best sellers and are fluffy, smooth, decadent, and simply dreamy.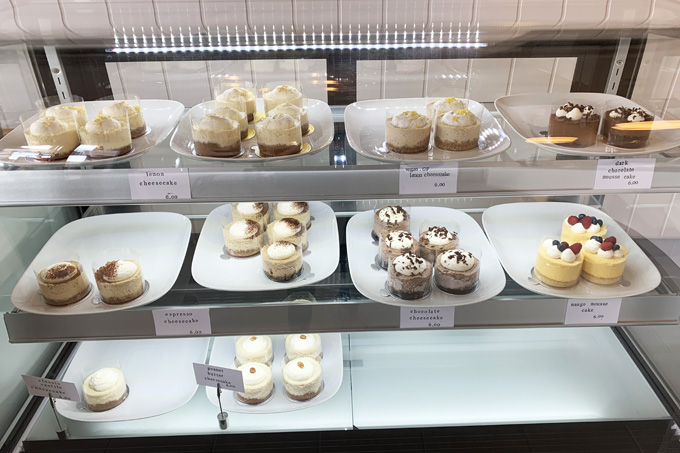 Her shortbread cookies are also deliciously buttery melt-in-your-mouth goodness.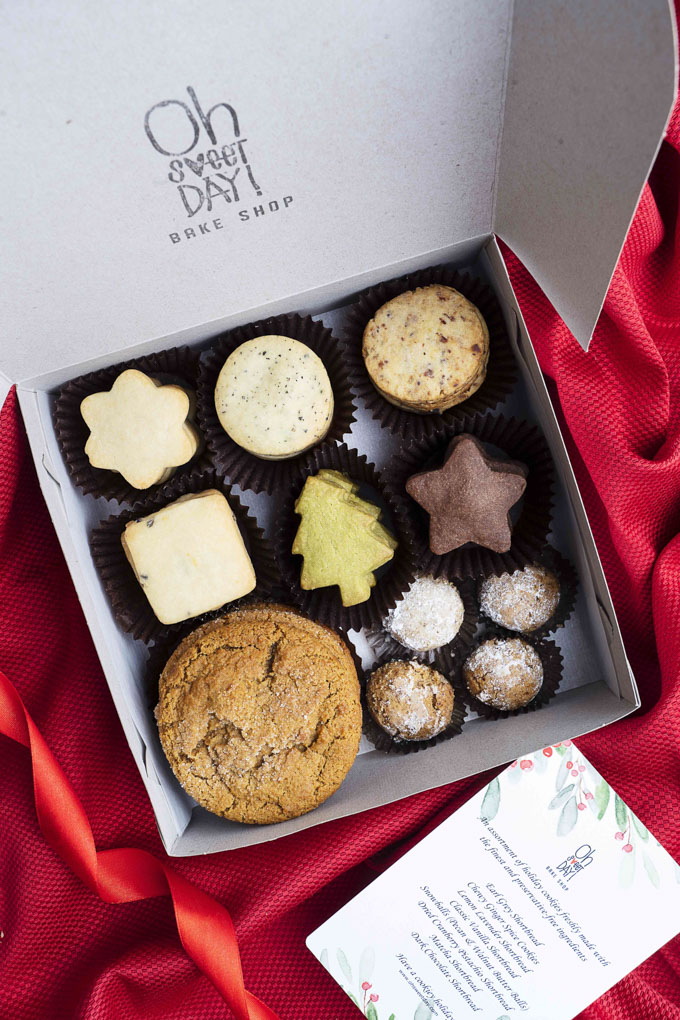 1706 E 1st Ave, Vancouver, BC
Remi Patisserie
Pastry Chef Remi Ho of Remi Patisserie is an inventive baker from French Guiana that pairs his Asian heritage and French training to deliver unique pastries that are bursting with one-of-a-kind flavors.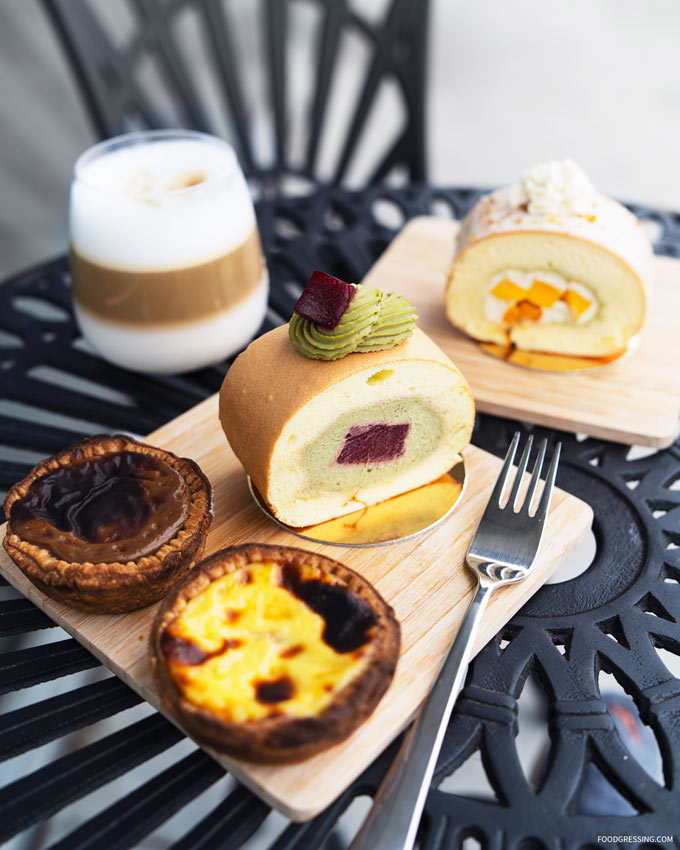 Remi is constantly experimenting to keep his most beloved classics – flan tarts, mochis, roll cakes and large cakes – to keep his menu exciting and new.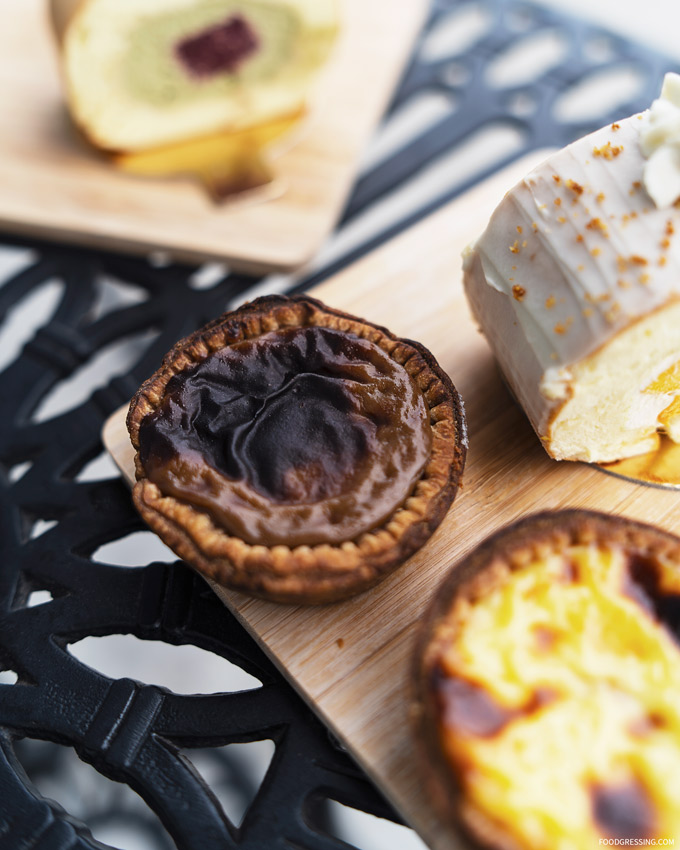 If you haven't had a mochi (a Japanese rice cake), you'll find that his pillowy creations are the perfect balance of light but "not too sweet" fillings that come in flavors like strawberry, black sesame, pineapple or the ever popular, hojicha mochi.
If you're not feeling up for a mochi, you won't go wrong with an order of the creamy and rich Strawberry Vanilla Flan, the Crispy Salted Yolk Financier, or his famous cloud cake.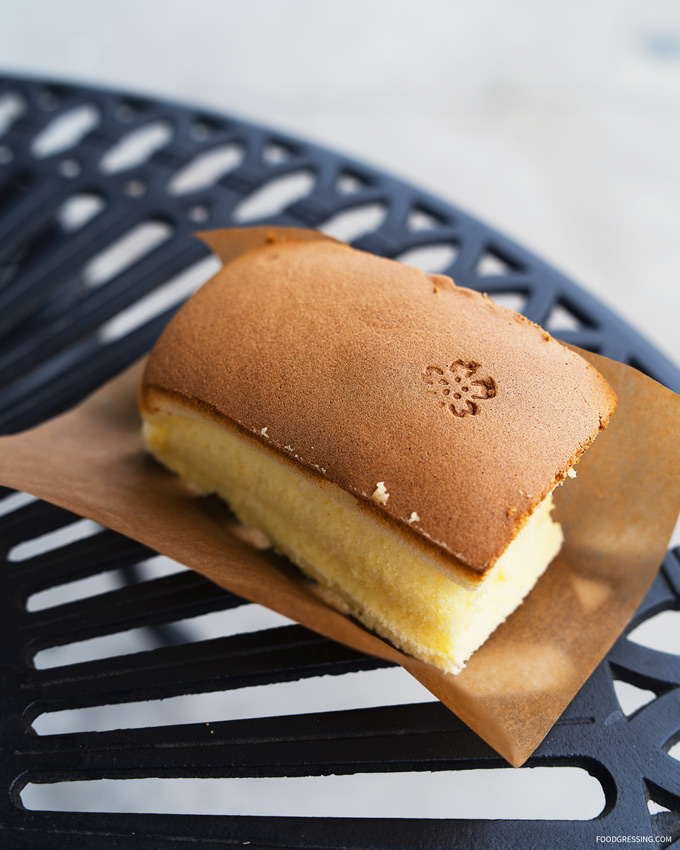 511 W 7th Ave #109, Vancouver, BC
Beaucoup Bakery
For a trendy (and delicious!) spot in the Kitsilano neighborhood, stop by Beaucoup Bakery.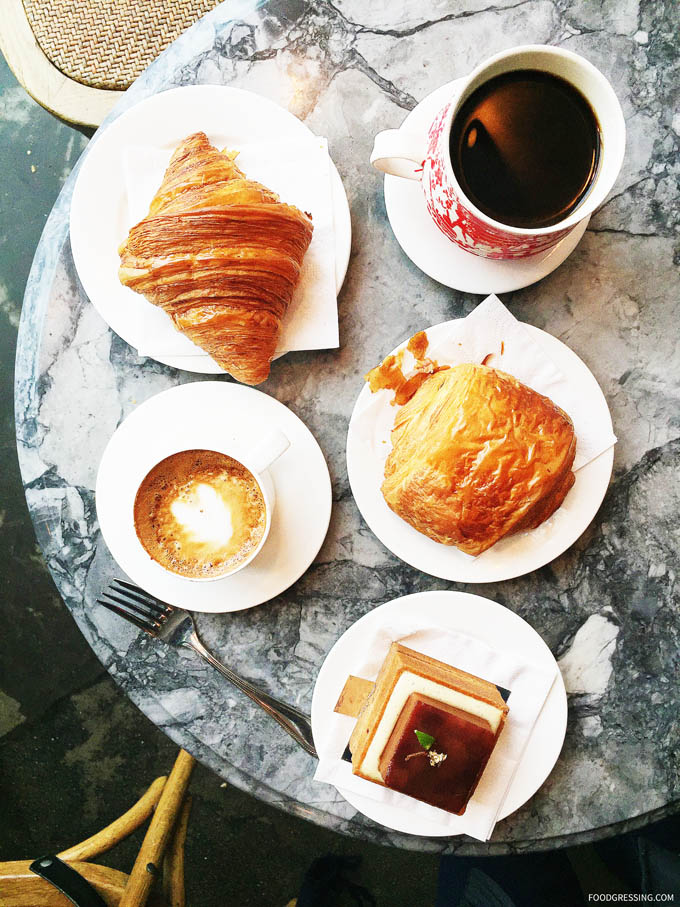 The award-winning French-style pastries, decadent cakes, and innovative concoctions are out of this world delicious but the true star is the croissants.
Local Vancouverites can be heard around town raving about the flaky pastry which have been named as best in the city.
Behind the sugary creations is brother and sister team, Jacky and Betty Hung.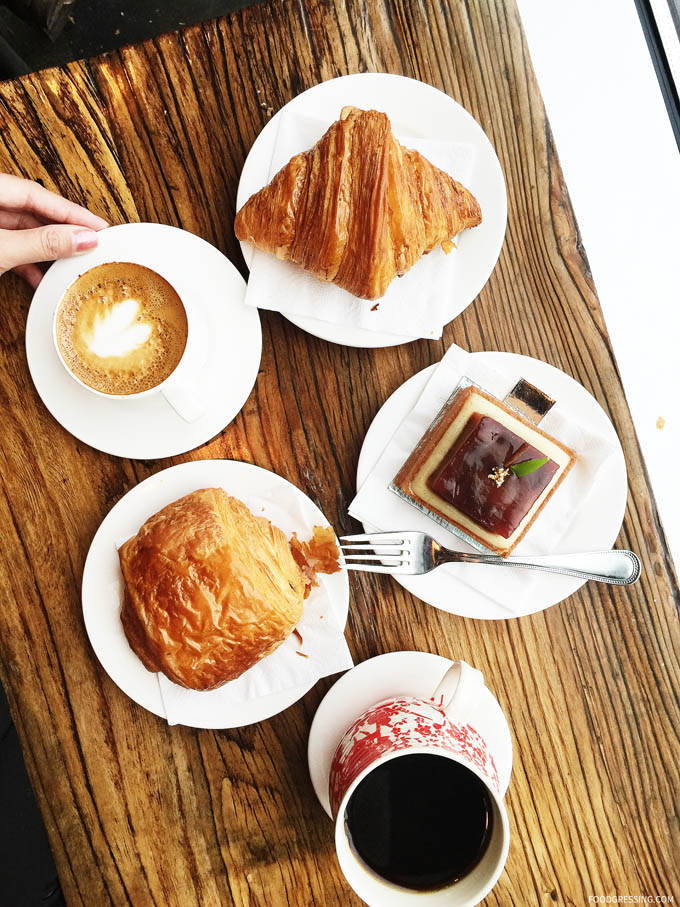 While not the original owners, Betty began working at Beaucoup Bakery as an intern, won a scholarship through the bakery to train in Paris, and worked her way to up to head pastry chef.
After acquiring ownership in 2017 from founder Jackie Kai Ellis, the duo has successfully kept the seats of their bakery filled and the bellies of their patrons full.
Stay tuned to Beaucoup Bakery on social media as they often participate in collaborations with other local businesses.
Their Peking Duck Croissant in collaboration with Chinatown BBQ was a huge hit in recent years.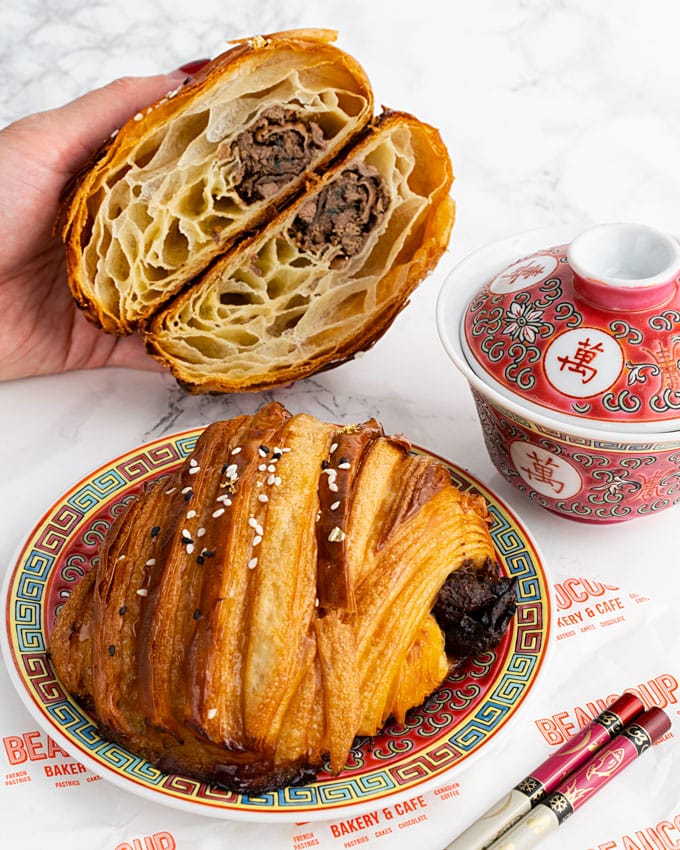 2150 Fir St, Vancouver, BC
Footo Croissant
For fresh out of the oven (F.O.O.T.O) baked goods at one of the best bakeries in Vancouver, head to Footo Croissant.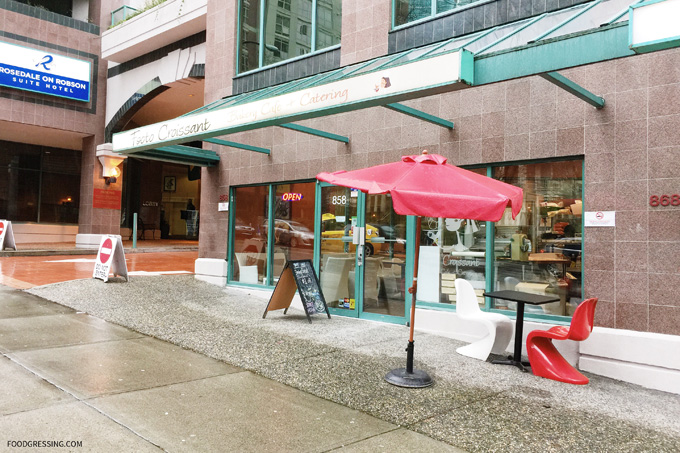 Enjoy a croissant as a standalone treat or fused with your favorite meats and cheeses in a sandwich form.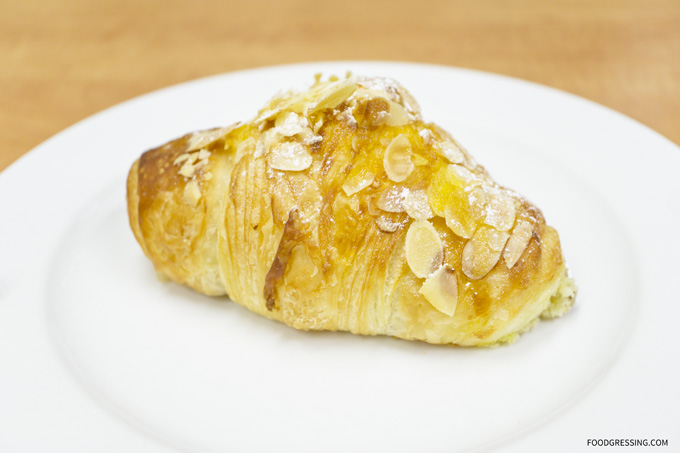 Each of these buttery and flaky indulgences are designed by Chef Brenda Yip who prepares her products with the same simple ingredients she would want her own children eating.
Her dedication to quality and mouthwatering variety of inventive breakfast foods will easily become your go to stop each morning.
Prepare to have a hard time choosing between such delicious variations of the croissant like the Maple Bacon; Apple Cheddar; or Match Custard Flavors.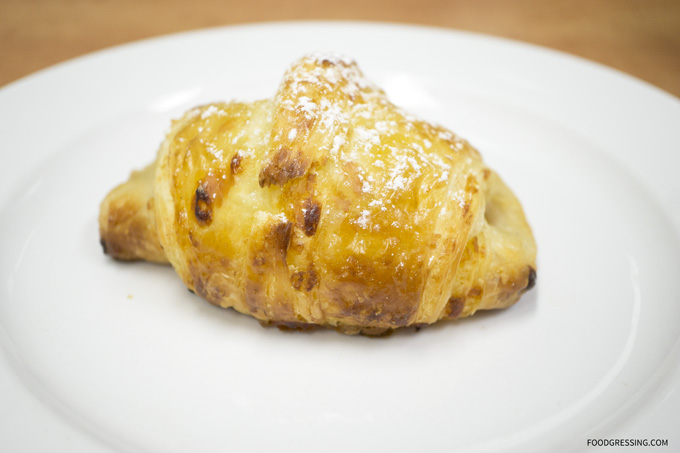 Not to mention, you can grab an espresso coffee, hot chocolate, or smoothie to pair with your snack or try a heartier breakfast item, the "croffle" (croissant and waffle hybrid).
858 Hamilton St, Vancouver, BC
The Bench Bakehouse
At The Bench Bakehouse, it's back to basics.
There are no frills, no gimmicks, just high quality breads and French pastries baked with traditional methods and locally sourced ingredients.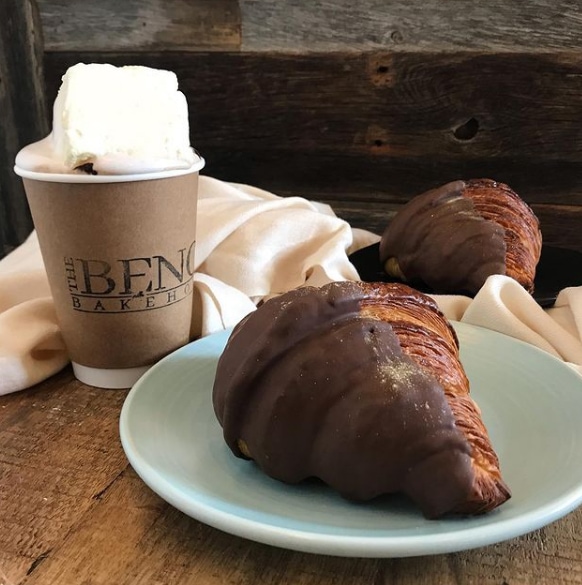 As for the breads, each are made with whole grains that are milled onsite to retain as many nutrients as possible.
Then, the three simple ingredients—flour, salt, and water—are mixed and fermented over several days using a natural wild yeast.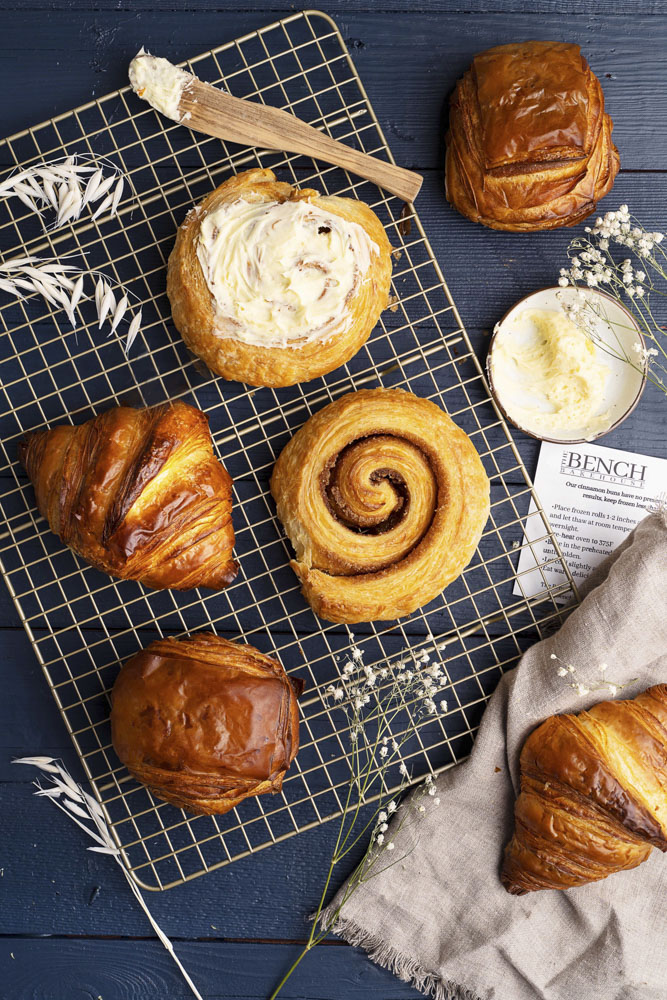 The product is a rich bread and a flavorful crust you won't be able to get enough of.
For a bit more of an indulgence, enjoy a flaky chocolate croissant with a mulled cider, or a bite-sized shortbread with a cup of Pallet Roasters Coffee.
They also offer bake-at-home frozen croissants which you can prepare in your own home. I've tried them and they're amazing!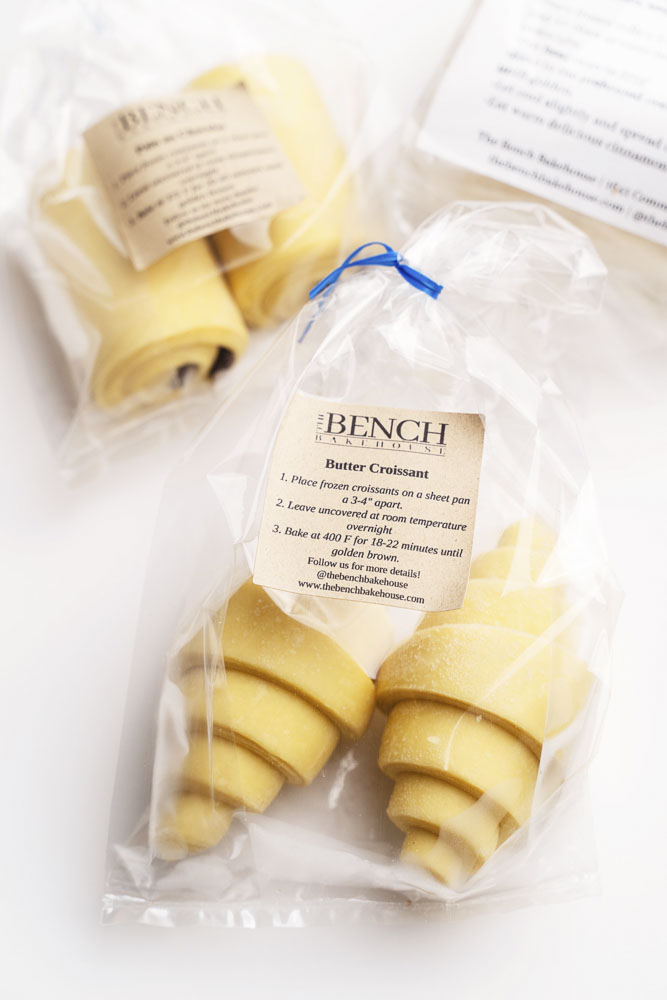 1641 Commercial Dr, Vancouver, BC
Cadeaux Bakery
Cadeaux, which means cake in French, is a small storefront known for having some of the best cakes in the city.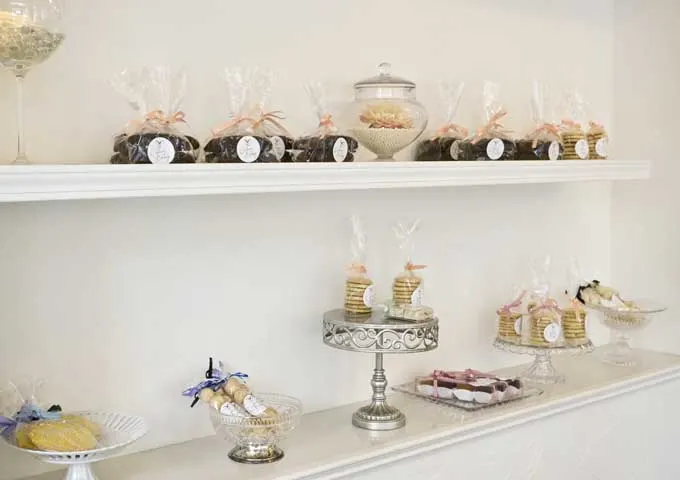 The praises for Cadeaux Bakery's London fog cake are endless.
From the smooth layers to the light coat of Chantilly cream, each bite will simply melt in your mouth.
The urban chic interior has limited seating and a few display cases of savory and sweet treats that are baked from scratch daily with local ingredients.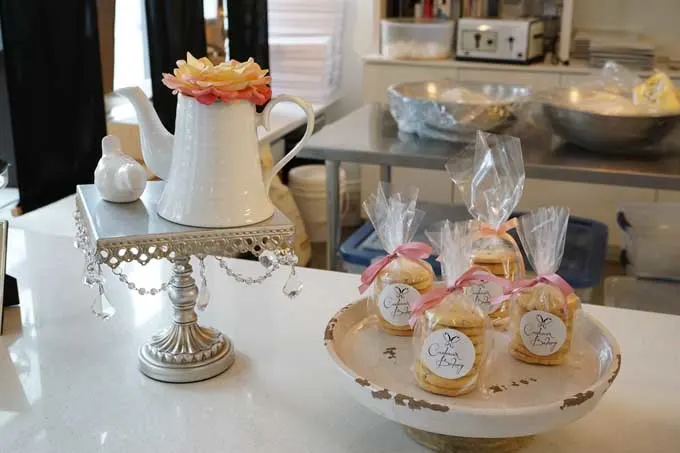 This includes the soft, flaky bacon cheddar scone, buttery almond croissants, plenty of delicious cookies.
There are always equally lovely drinks to wash it all down, such as the latte with house-made lavender or the cocoanut which is a passionfruit dark hot chocolate with coconut milk.
172 Powell St, Vancouver, BC
Buttermere
Buttermere is a local contemporary pastry shop and cafe in Chinatown known for combining traditional confectionery techniques with Asian flavours and modern concepts.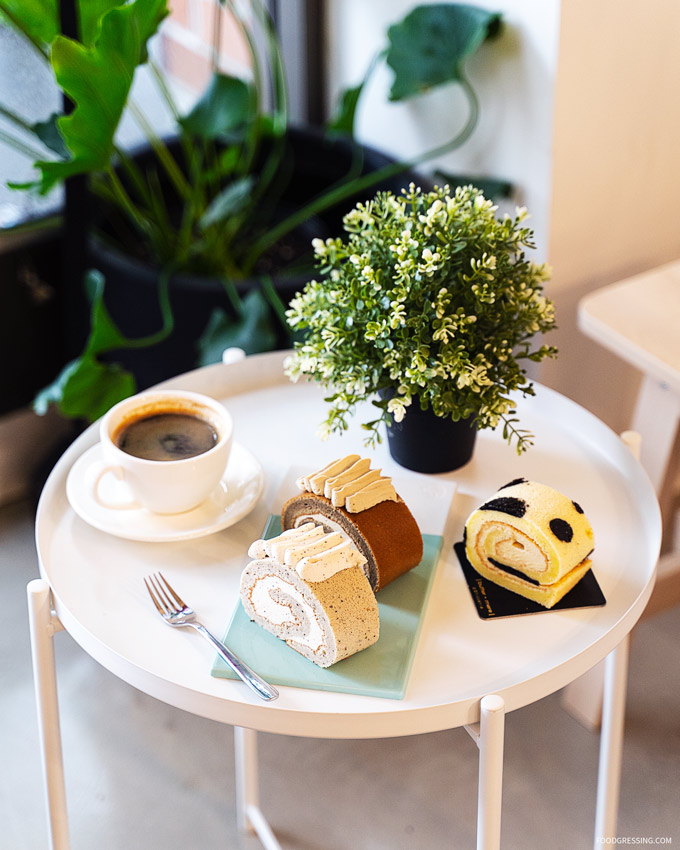 Specializing in pairing unique and seasonal flavours, Buttermere is the place to go for aesthetic desserts, cakes, and pastries symbolizing Vancouver's diverse and vibrant scene where West meets East and flavours transcend cultures.
Some highlights of her cake offerings include a number cake as well as Matcha Lava and Black Mist Volcano cakes for a fun factor.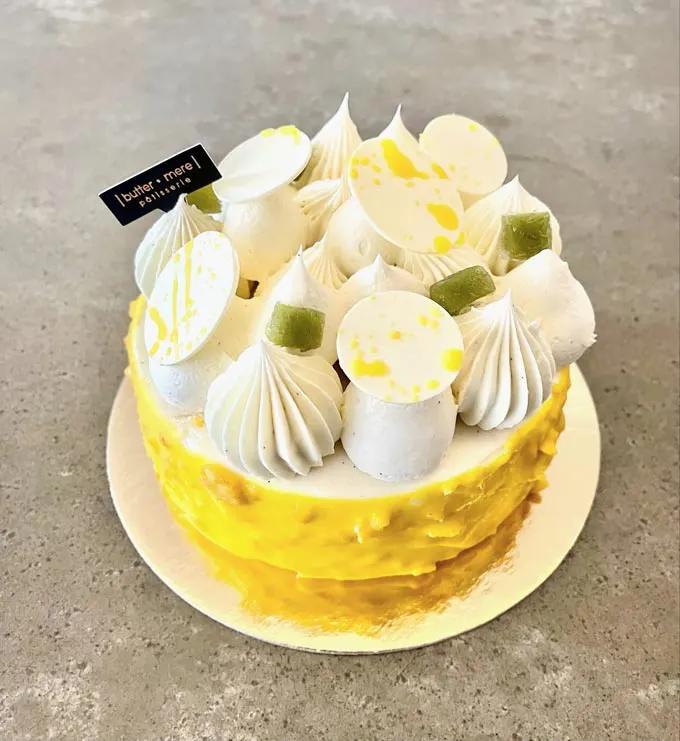 The Gluten Free Epicurean
The Gluten Free Epicurean is one of the best bakeries in Vancouver for gluten free goods.
When owner Delainy was diagnosed with celiac, she craved the sugary, gluten-filled desserts she grew up on –so she started baking.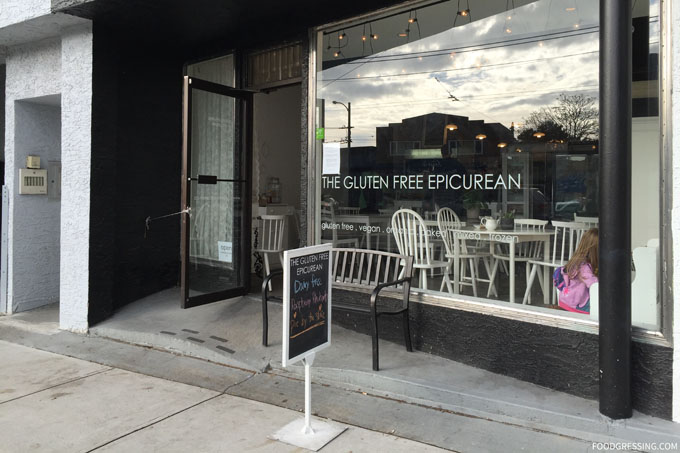 Not only did she concoct some downright delicious gluten-free variations of the classics, but she found she wasn't alone in her cravings.
With the launch of her bakery, she found immediate success among other dessert-loving locals from the gluten free and non-gluten free communities.
Turns out our favorite classics can be just as good without flour.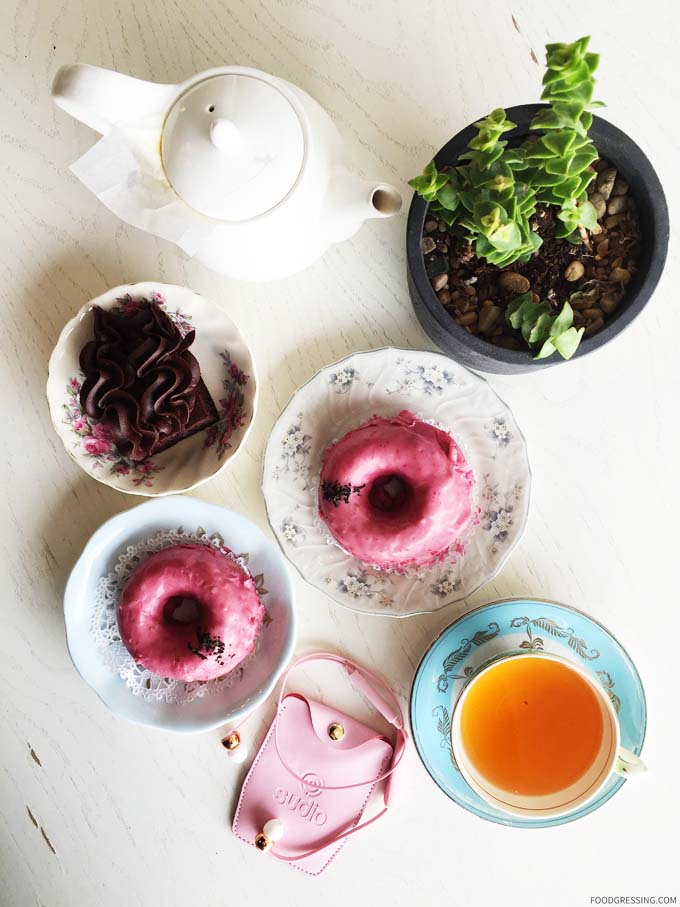 You'll be instantly hooked after one bite of the miso cinnamon buns, gooey lemon coconut cookies and peanut butter brownies that are just a few of the pastries that locals love.
In addition to fresh baked goods, the kitchen also whips up lunch specials (give the pizza or pulled pork sandwich a try) or grab some baking items to experiment with your own gluten-free recipes on your own.
633 E 15th Ave, Vancouver, BC
Flourist Bakery
Flourist is a one-stop bakery and coffee shop serving 100% traceable breads and pastries.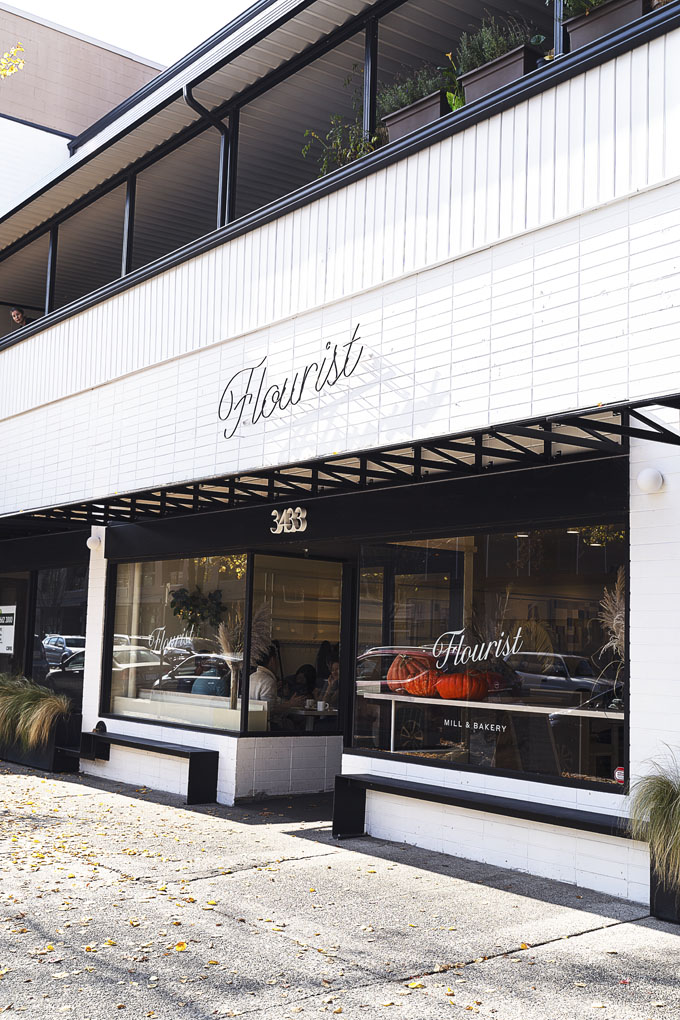 Co-owners Shira McDermott and Janna Bishop began their journey by procuring partnerships with local prairie farmers for local grains and purchasing their own stone mill so that all their flour is fresh-milled, unbleached, without additives, and packed with nutrition.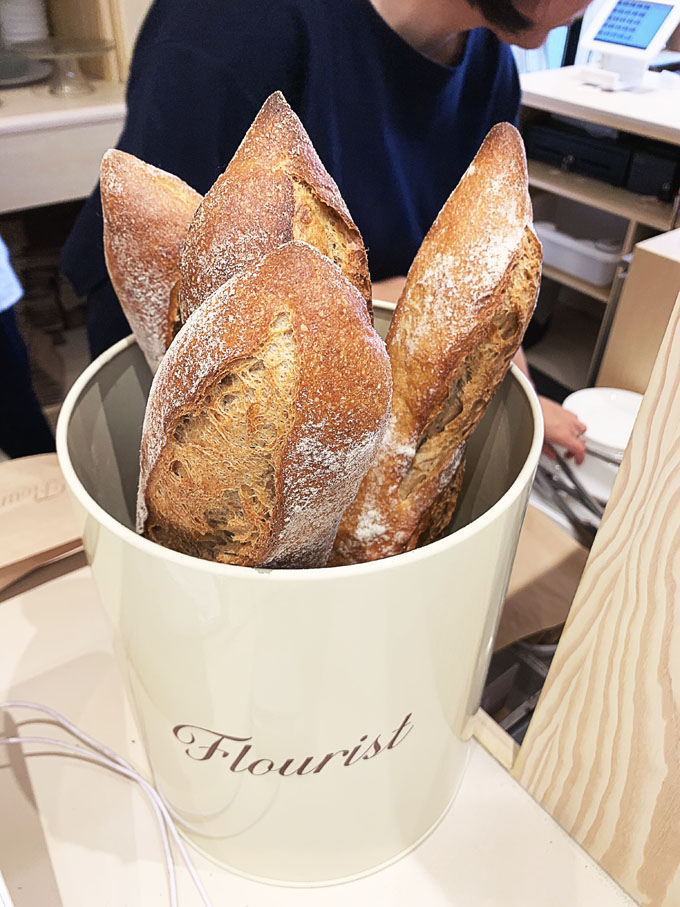 As the only bakery in town with flour that is milled onsite, their products have been met with overwhelming enthusiasm from locals.
Yes, the apple cinnamon turnovers are out of this world and the potato and cheddar galette will leave you at a loss for words, but their flour and grains for at-home baking fly off the shelf almost immediately.
In addition to coffee, bread, and pastries, you can also buy premium grocery items, produce, and cooking and baking essentials.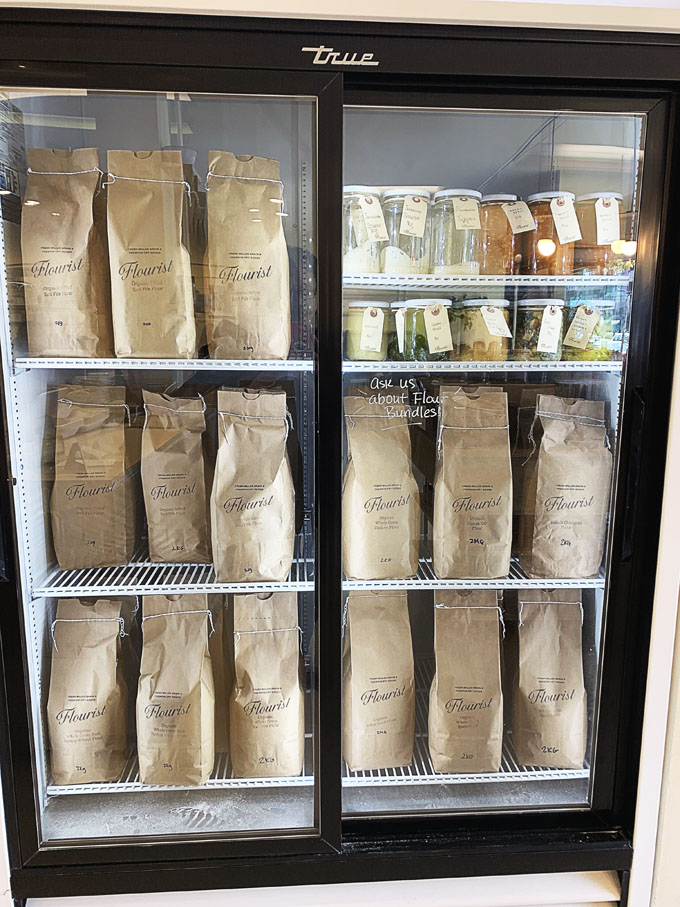 3433 Commercial St, Vancouver, BC
Level V Bakery
Next on this list of best bakeries in Vancouver is Level V Bakery, a vegan bakery with plant-based indulgences that you won't find anywhere else.
This vegan bakery is a utopia of desserts including cupcakes, bars, macarons, buns.
All of their products are handmade with quality ingredients that are egg-free, milk-free, and even accommodate gluten-free and nut and soy allergies.
Level V is also teamed up with Whisk Matcha Café to bring guests an assortment of drinks including teas, coffee, smoothies as well as vegan ice cream and yummy avocado toast.
If you've got a special occasion coming up, make sure to order a custom cake.
You can expect great taste, but you'll be blown away at how beautiful something you're supposed to eat can be.
Each are uniquely decorated so that no two ever look exactly the same and that yours is one of a kind.
39 Kingsway, Vancouver, BC
Small Victory Bakery
Next up on this roundup of best bakeries in Vancouver BC is Small Victory.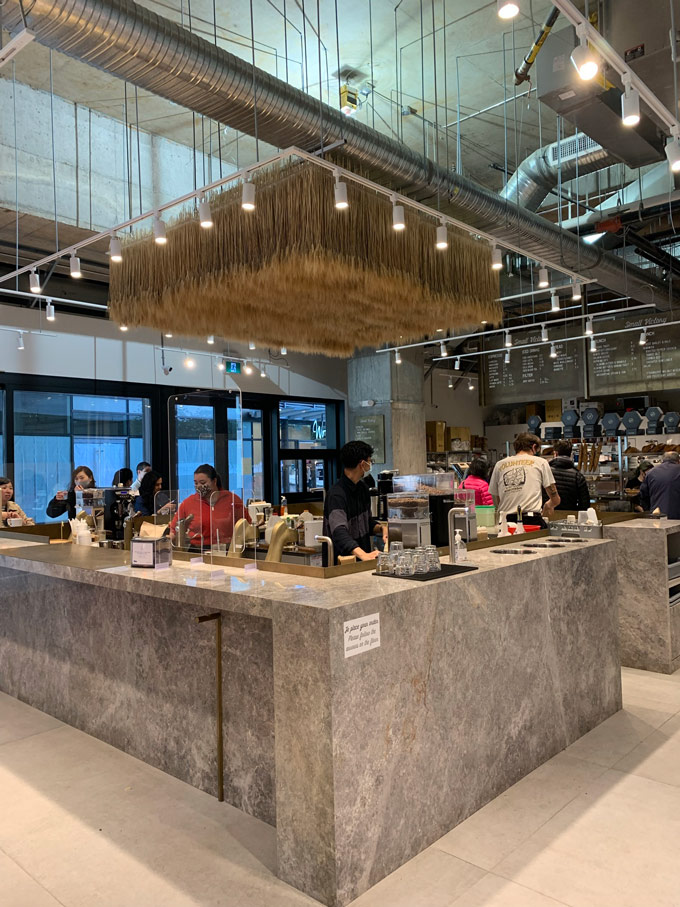 Small Victory believes that starting off each morning with fresh-baked bread and the perfect cup of coffee is the victory we all need over the rest of our day.
To say that this bakery has succeeded in providing these "small victories" across Vancouver is an understatement.
What began as a small little bakery has spread to three locations in Metro Vancouver (Yaletown, South Granville and Brentwood) offering sophisticated and expertly-made pastries and desserts, and high-quality coffee.
The interior is just as inviting; it's urban artwork and warm tones make for a perfect spot to meet with friends and relax.
In addition to desserts like the salted caramel cheesecakes and croissant donuts with vanilla cream, there is also a brunch and lunch menu offering sandwiches, oats, soups, quiche, and salad.
And of course, their perfectly, buttery flaky croissants are not to be missed.
1088 Homer St, Vancouver, BC
3070 Granville St, Vancouver, BC
Purebread
Purebread started out as a family hobby—baking bread at home and sharing it with friends and family.
However, their hobby took on a whole new life after they decided to test the waters at the Whistler Christmas Market to see if anyone else would be interested in their family breads.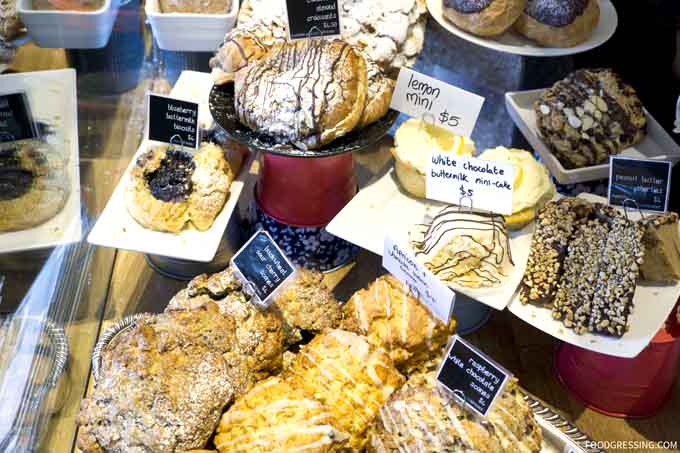 Needless to say, their products were met with resounding praise which led to the opening of a shop in Whistler and three subsequent locations in Vancouver in the Gastown, Mount Pleasant and Kitsilano neighborhoods.
Inside their bakery, the homey smell of butter and vanilla and heaps of warm pastries and sugary treats overwhelm the senses.
There is a seemingly endless selection of carbs in the form of scones, cookies, bars, and just about every other baked good you can think of.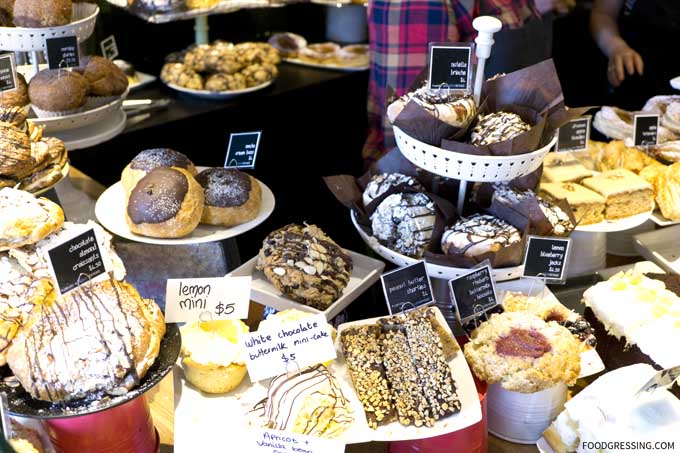 You'll definitely want to take home a rustic Italian loaf or a unique treat like the Guinness Cake.
Otherwise, sit back and enjoy a cup of coffee and a sweet treat (we recommend the lemon brownies or peach cobbler).
2887 W. Broadway, Vancouver
5 E 5th Avenue, Vancouver
159 W. Hastings Street, Vancouver
Swiss Bakery
Swiss Bakery is one of the most longstanding best bakeries in Vancouver.
has been delighting the Mount Pleasant neighborhood with homemade baked goods and grab and go sandwiches and soups for over twenty years.
Their claim to fame?
The Frissant.
Cousin to the cronut (croissant and deep-fried doughnut), the Frissant is a delicious hybrid of a fritter and a flaky croissant.
They come in all sorts of flavors including earl grey, apple fritter, pear au wine, lemon hibiscus, and strawberry thyme.
Not only will they get you completely hooked on their sugary creation, but they've got just what you need for a savory treat as well.
Swiss Bakery is one of the only bakeries in Vancouver creating soft, traditional German Pretzels, sweet pretzels, pretzel buns, and even gluten free and vegan versions.
143 E 3rd Ave, Vancouver, BC
Fife Bakery
For organic, locally sourced, and handcrafted bread, head to Fife Bakery.
Named after the Canadian wheat variety, red fife, Fife Bakery is committed to sourcing responsibly and creating simple, perfectly crafted bread, cookies, and desserts.
Inside the shop is a warm, inviting interior with rustic-chic décor and Instagram-worthy coffee cups with corgis on them. If you're looking to sample the sourdough, make sure to get there early.
Fife's dedication to simplicity and high-quality means they only make a limited number of batches each day that sell out quickly.
If you plan on heading to Fife, make sure to try the family apple pie, specially graded coffee, and the sausage roll with pork, beef, apple and fennel.
64 E 3rd Ave, Vancouver, BC
Terra Breads
Since 1993, Terra Breads have been made using the finest, most sustainable, non-GMO ingredients in their breads.
Their high quality ingredients and traditional baking methods are some of the best on the market.
In fact, each loaf's exceptional flavor and texture is the result of a traditional fermentation process, up to three days per loaf, that not only is proven to add significant nutritional value and taste, but is also difficult to find in modern day breads.
Vancouverites agree, Terra Breads are among the best.
That is why the bakery/café is found in four locations across town: Olympic Village, Kitsilano, Granville Island, and Mt. Pleasant.
The menus at each of these shops is filled with delicious pastries, artisan breads and sandwiches, salads, and breakfast favorites served all day.
Make sure to try the rosemary loaf, the scrambled egg herb panini, and a cinnamon cardamom cruffin!
With four locations in Vancouver, you'll find one of these best bakeries in Vancouver near you.
1605 Manitoba Street, Vancouver, BC (Olympic Village)
2380 West 4th Ave, Vancouver, BC (Kitsilano)
1689 Johnston St, Vancouver, BC (Granville Island)
53 West 5th Ave, Vancouver, BC (Mt Pleasant)
Breka
Open 24 hours 7 days a week, Breka is your best choice for a Vancouver late night bakery.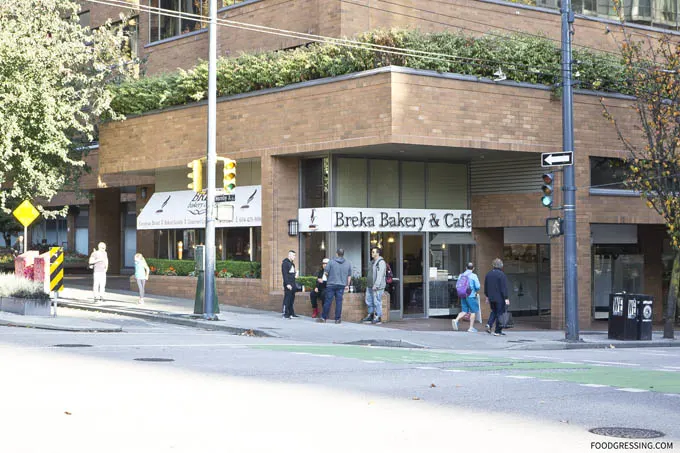 They are a local coffee and bakery shop chain that showcases an inspiring and refreshing variety of drinks, in addition to a wide selection of savory sandwiches and sweet pastries.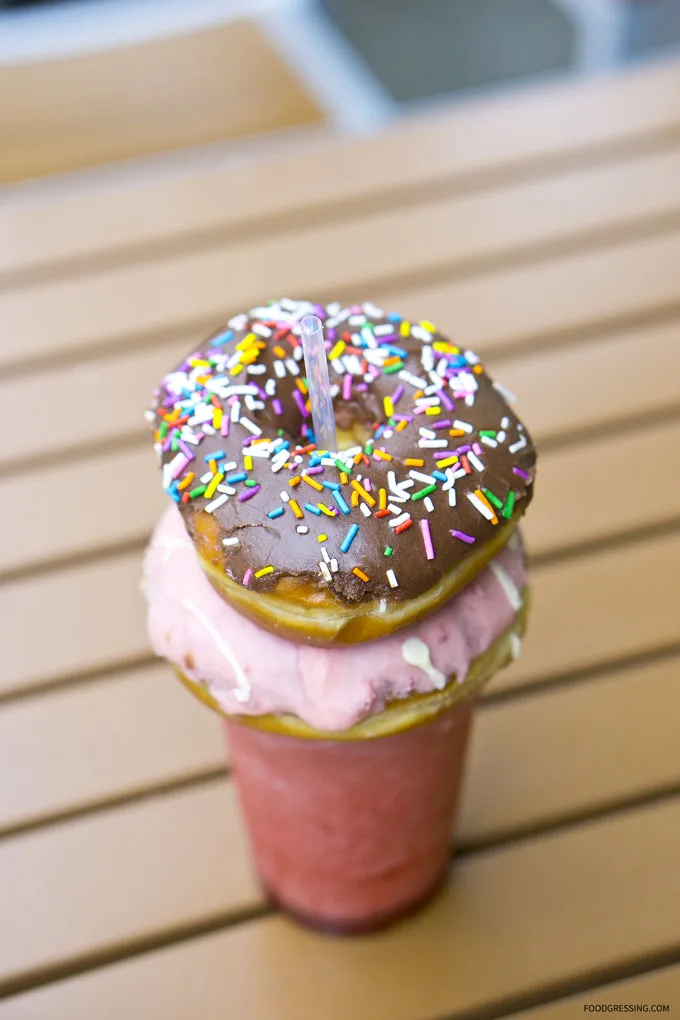 4554 Main Street, Vancouver
821 Denman Street, Vancouver
818 Bute Street, Vancouver
855 Davie Street, Vancouver
6533 Fraser Street, Vancouver
3750 W 4th Ave, Vancouver
Batard Bakery
Batard, meaning "short loaf of bread having an oval or oblong shape" in French, is a bakery, café, and grocer.
One step into their inviting space and your senses will be overwhelmed by the sweet smells of hot out of the oven croissants and sugary delights.
The shop, owned by Sasha and Elsie Born, maintains it's original 1912 charm and brickwork with dashes of modern-industrial furnishings, and vintage green booths.
Their bakery items range from fresh baked breads to a wide variety of tasty pastries and treats.
Once you try the honeycomb galette or the double baked almond croissant, you'll definitely want to come back for more.
You'll also find the grocer is filled with a small but robust selection of gourmet products and their café is always cooking up hot soups and sandwiches.
3958 Fraser St, Vancouver, BC
Bake 49
Bake 49 is a small shop in Yaletown with exciting baked goods with a French and Asian influences.
Their flaky, rich viennoiseries trigger queues of hungry dessert lovers to line up outside before they sell out.
The owners, Iljin Kyung and Haram Lee are committed to quality over quantity which is why their fresh-baked, small batch desserts fly off the shelf so quickly.
Their most beloved items are the viennoiseries (sweet or savory), Japanese cheese tarts, milk soft serve ice cream, cream puffs, and double fromage cheesecakes.
1066 Mainland St, Vancouver, BC
COBS Bread Bakery
From simple and artisan loafs to savory or sweet, COBS Bread Bakery makes this list of best bakeries in Vancouver.
They guarantee same day fresh bread, scones, twists, danishes, and more.
From the hand kneaded dough to the all-natural, preservative-free ingredients, you can rest easy knowing that you're nourishing your body with high quality foods.
If you aren't already convinced to stop by for an amazing loaf of bread or a pastry, when you discover the kind of work that COBS is doing behind the scenes for the community, you might just make up your mind to give them a try.
Since each product is baked fresh each morning, all unsold products at the end of the day are donated to local charitable programs to help those in need while also keeping valuable products out of landfills.
To date, over $300 million worth of unsold products have been donated and the number continues to grow.
Not only that, but all of their production is focused on sustainability practices and reducing their carbon footprint.
1160 Davie St, Vancouver, BC
1702 Robson St, Vancouver, BC
2320 W 4th Ave, Vancouver, BC
2924 Main St, Vancouver, BC
2837 W Broadway, Vancouver, BC
2174 W 41st Ave, Vancouver, BC