The ultimate Lunar New Year mashup!  The limited release of Peking Duck Croissant was a collaboration between Chinatown BBQ and Beaucoup Bakery.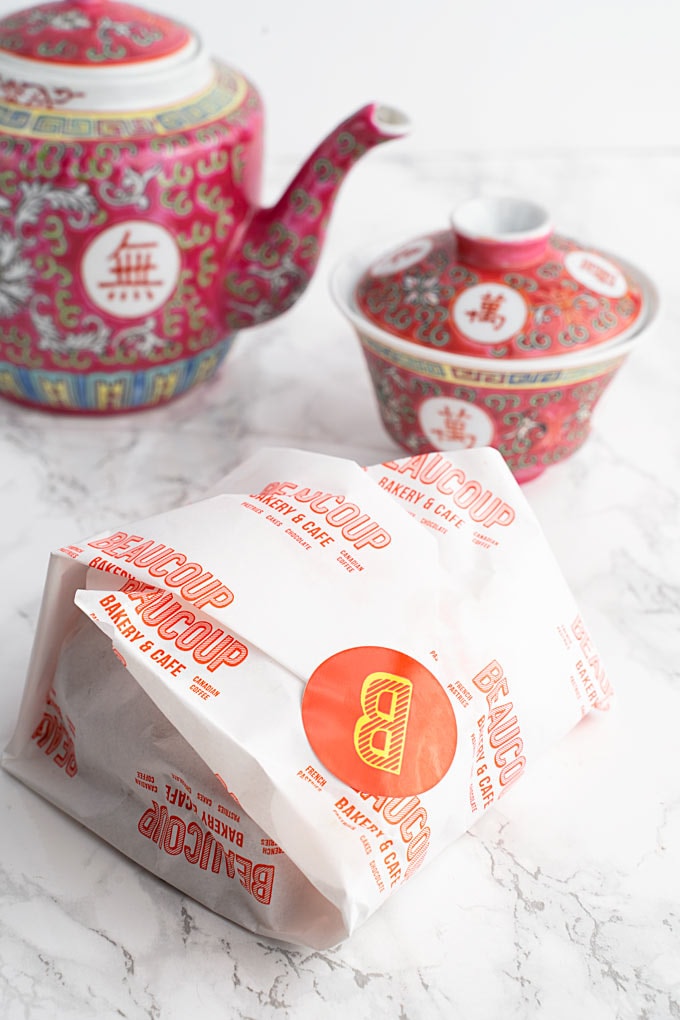 Disclosure: I was given complimentary media samples. 
It's a little sweet and savoury, buttery flaky pastry layers and a lot of Peking Duck goodness.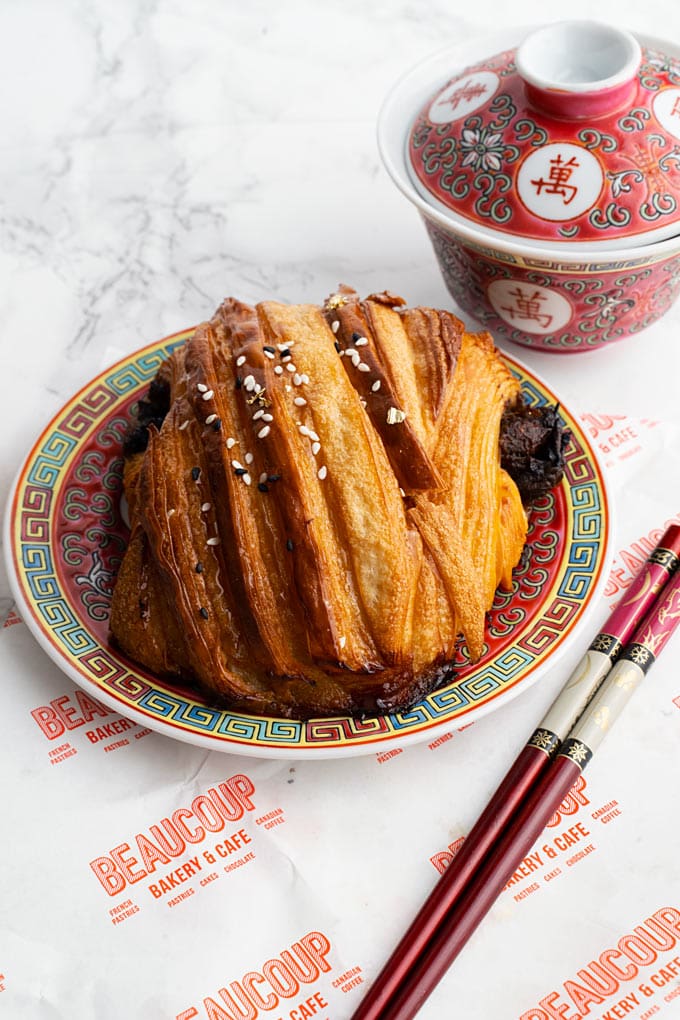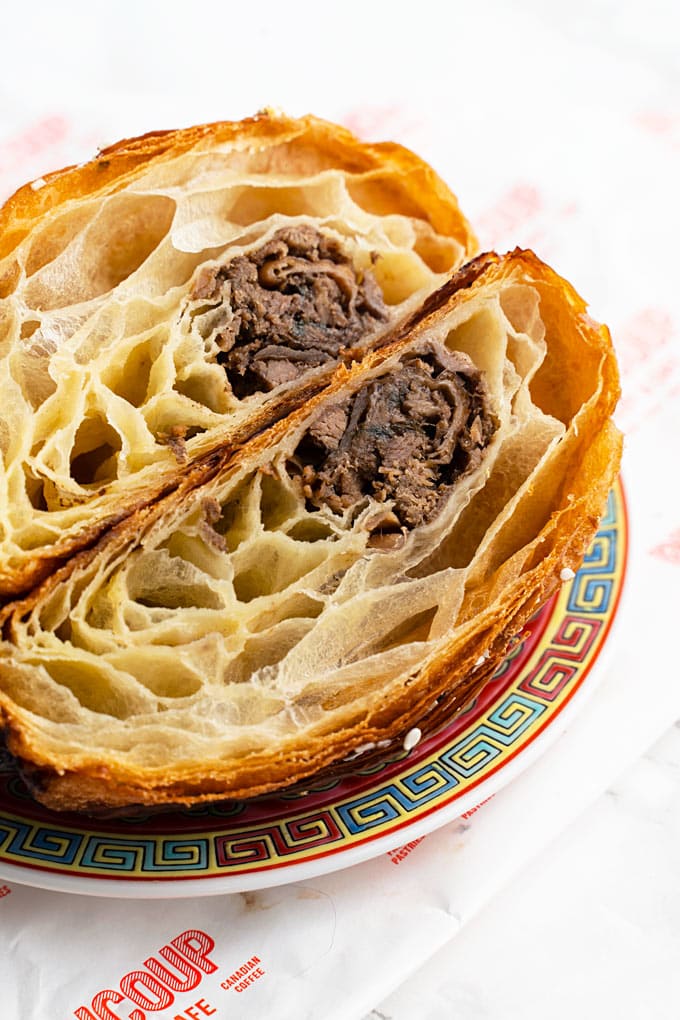 Today was the last day of the offering but hopefully they will bring
it back soon.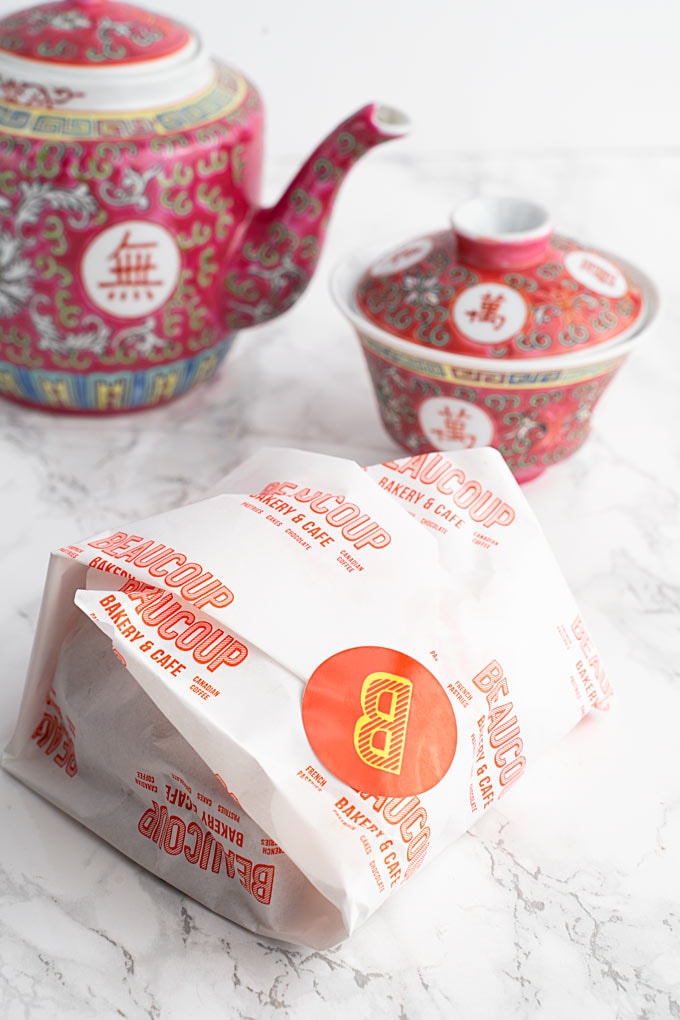 The Peking Duck Croissants were in huge demand and sold out on all three days that they were being offered.