Fraserhood recently welcomed a new casual dining eatery with a beer hall, Bells and Whistles.  The restaurant is a high-profile project for Gooseneck Hospitality who is also behind Wildebeest, Bufala and Lucky Taco.  At Bells and Whistles, you'll find an extensive craft beer selection, ballpark-inspired fare, an interactive game room and big league sports action.  I recently attended a media preview of Bells and Whistles.  Here's a first look at what you can expect on your visit to Fraserhood's newest restaurant.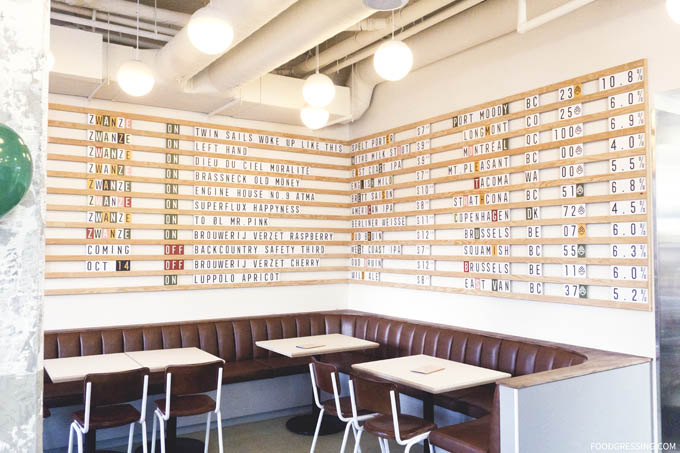 Disclosure:  All food and drinks in this review were complimentary.  Opinions are my own.
Bells and Whistles features a 3,000 square feet dining room that can accommodate 150 guests.  The interior has vintage-yet-fresh design with lots of natural light and some retro-inspired elements.  The interactive table games room offers complimentary happy hour plays from 2 to 5 p.m. daily.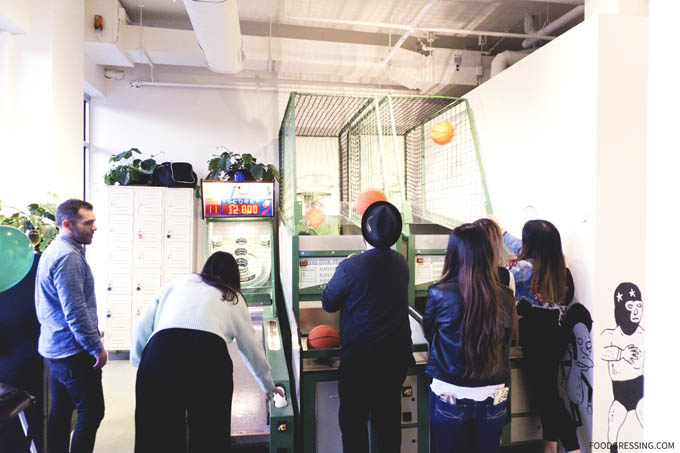 Bells and Whistlers Menu
On the menu at Bells and Whistles are feature snacks and starters; gourmet 'big' salads with house-made dressings; short rib, brisket, and chuck burgers; chicken or fresh fish sandwiches served on custom milk buns; stadium-inspired sides like garlic fries, onion rings and ballpark chili; as well as rotating ice cream cones, sundaes and floats with made-from-scratch soft-serve from Foothills Creamery.
The bar offers 19 draught lagers, ales and ciders, including local craft beers, rare gems from celebrated international breweries, and an eponymous hoppy 'Bells andWhistles' pale ale custom created by Delta's Four Winds Brewing.  You will find a selection of B.C. wine and always-double cocktails on tap, including a signature hopped Buffalo Trace Bourbon Old Fashioned stirred to perfection and served on the rocks.  Their menu is available online.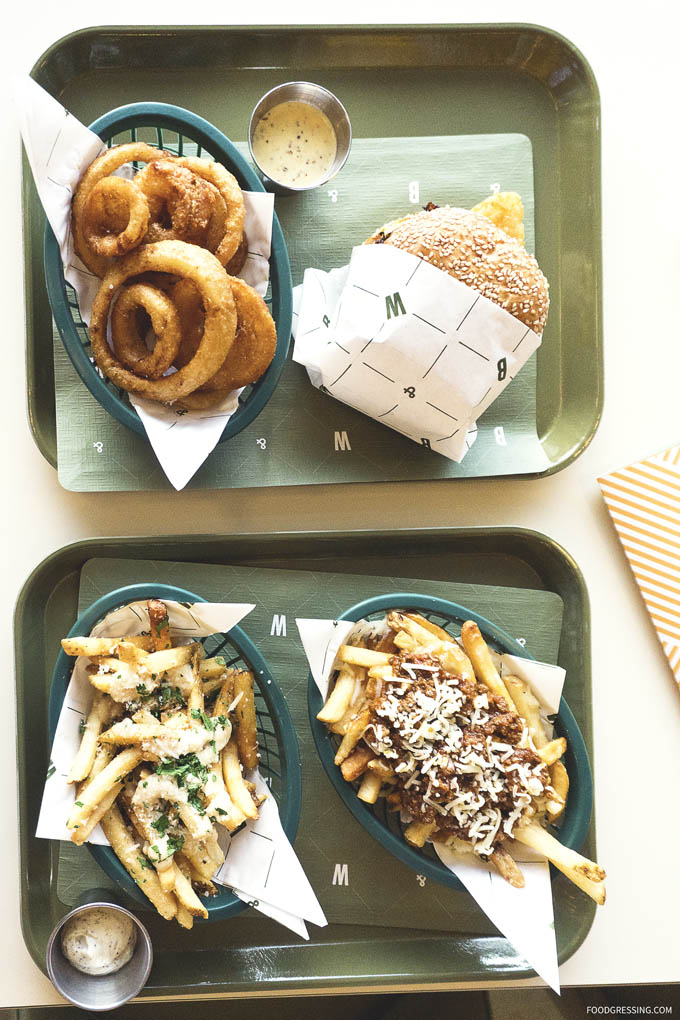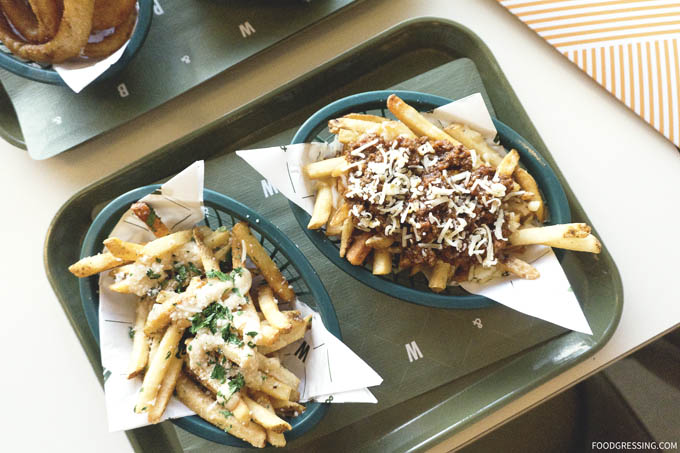 What I Tried
At the media launch, I tried The Fancy burger combo.  The burger featured a hand-formed patty made from a mixture of short rib, brisket, and chuck.  Other accompaniments included thyme roasted mushrooms and onions, goat cheese, truffle and basil aioli, alfalfa sprouts, and tomato.  It was certainly a gourmet burger with that was moist, flavourful and had some very tasty fixings.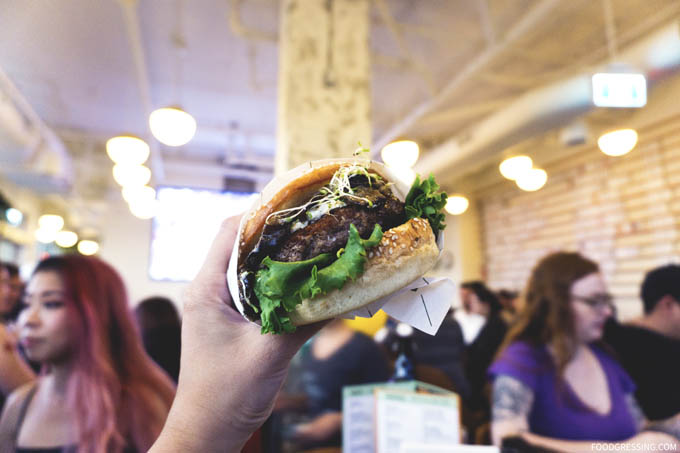 I also had an upgraded side with was the garlic fries.  The burger combo would come out to be over $20: $18.50 for the burger plus $2.00 for the fries upgrade.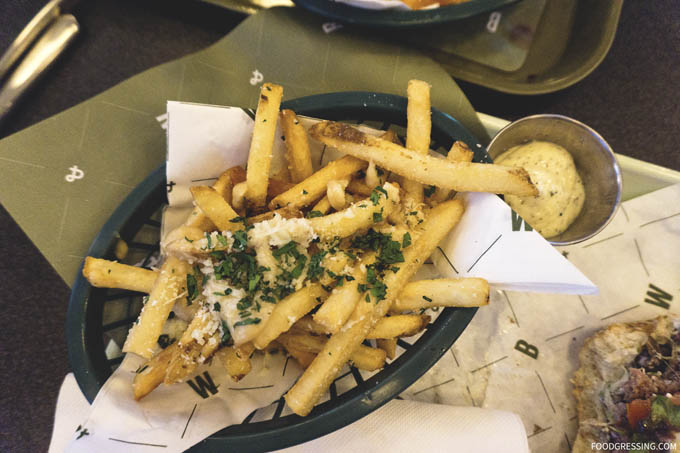 For dessert, I had the Coco Crisp featuring soft serve by Foothills Creamery and some fun toppings (chocolate sauce, Skor bar crumble, white chocolate and pretzels).  I thought the combination of toppings added some nice crunchy texture as well as some sweet and savoury flavours to the smooth soft serve.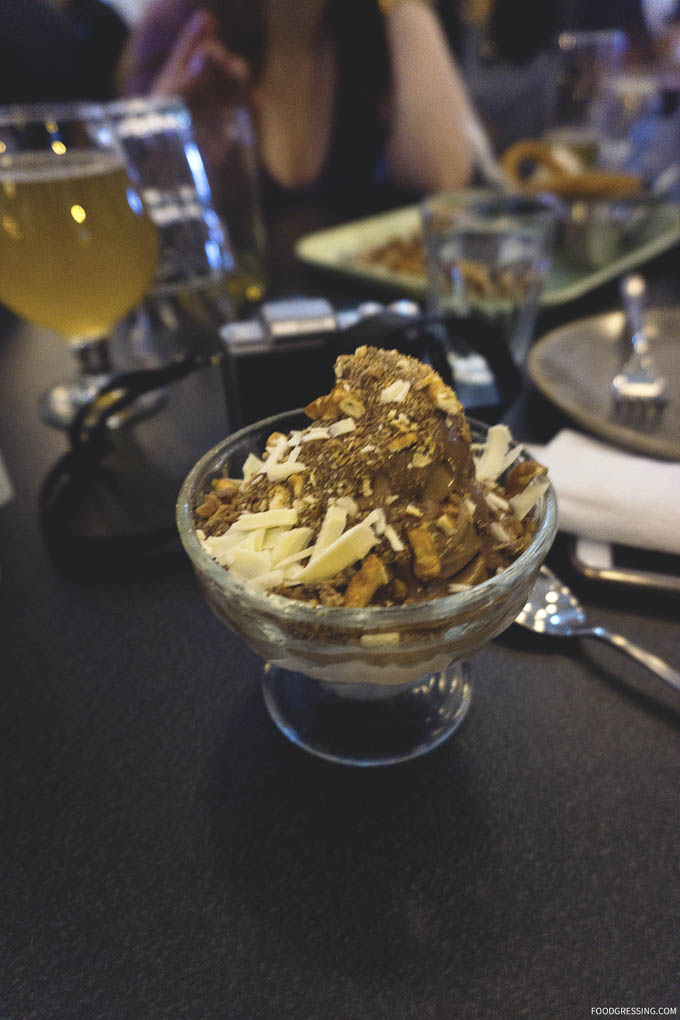 Overall Impression
The atmosphere at Bells and Whistles was energetic, friendly and inviting.  The gourmet burger options seemed creative and appealing.  Bells and Whistles is now open daily from 11:30 a.m. to midnight for dine-in or take-out.  For more information, visit www.bellsandwhistlesyvr.ca
Bells and Whistles
Address: 3296 Fraser Street, Vancouver, BC
Website: www.bellsandwhistlesyvr.ca‎