Chef Parinya Lopston has dreamed about a dedicated hands-on cooking school since opening Ban Chok Dee Thai Cuisine in 2009.  Now, she has realized this dream with the opening of  BCD Culinary Academy & Catering – Langley's first hands-on cooking school offering students their own prep and cooking stations.  Aside from cooking classes, the venue will also be holding special events like Thai High Tea offerings, Chef's Table dinners and other private events and meetings.  I was recently invited to a media event where I saw the new space and tried some of the items that will be served.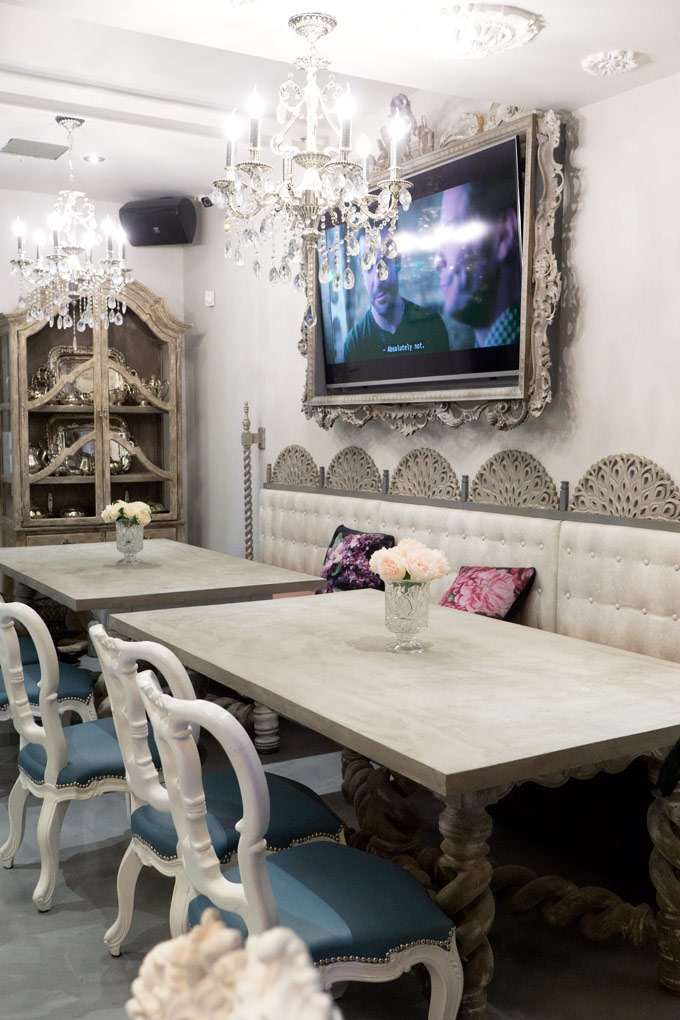 Like a Thai Palace
BCD's interior is impressive and seems as grand as a Thai Palace.  The centre communal table is where students will have their individual cooking stations but it can easily be transformed into a dinner longtable with a beautiful tablescape.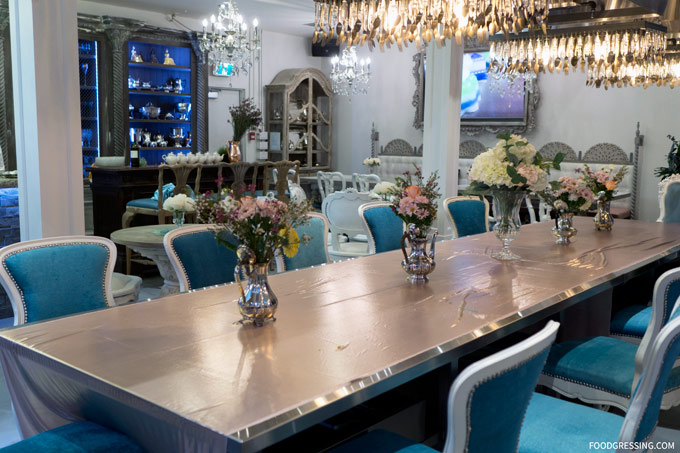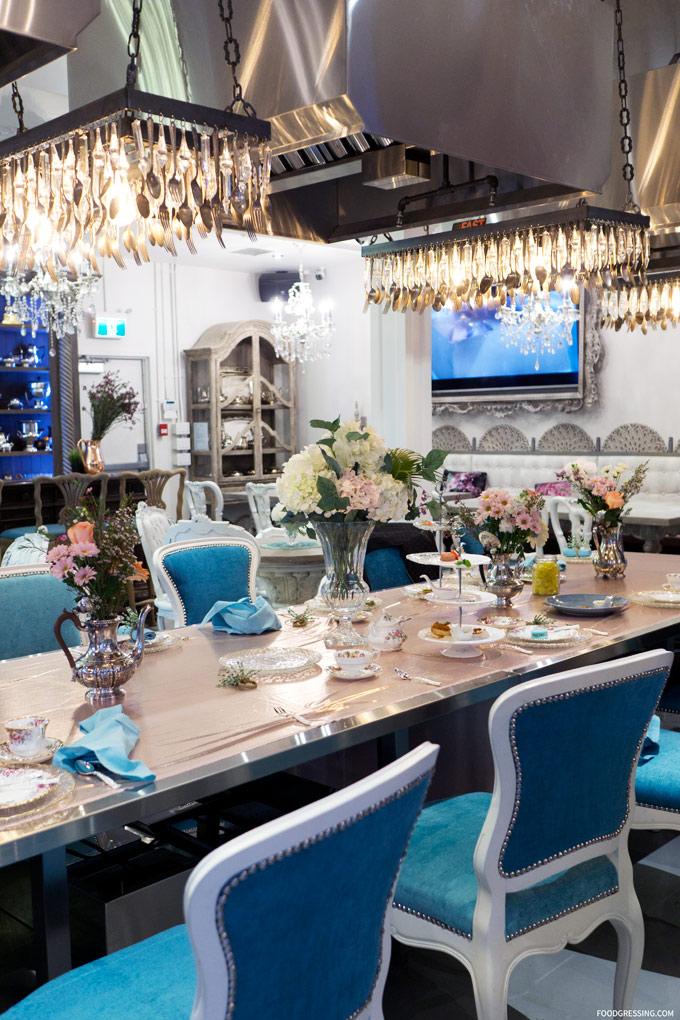 I loved the industrial lighting fixtures with hanging forks.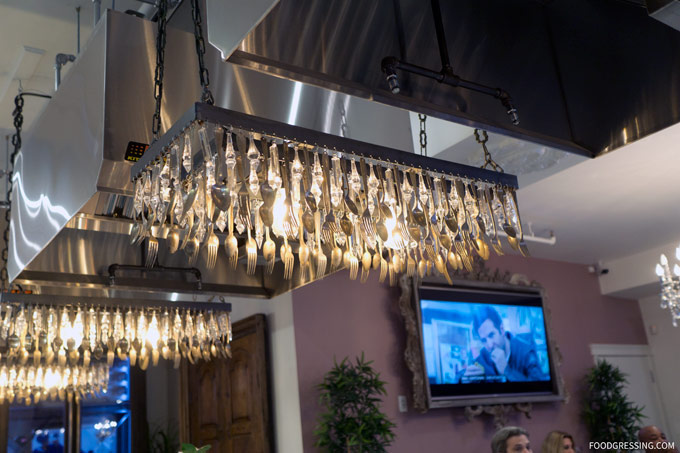 Guests can enjoy views of the open kitchen.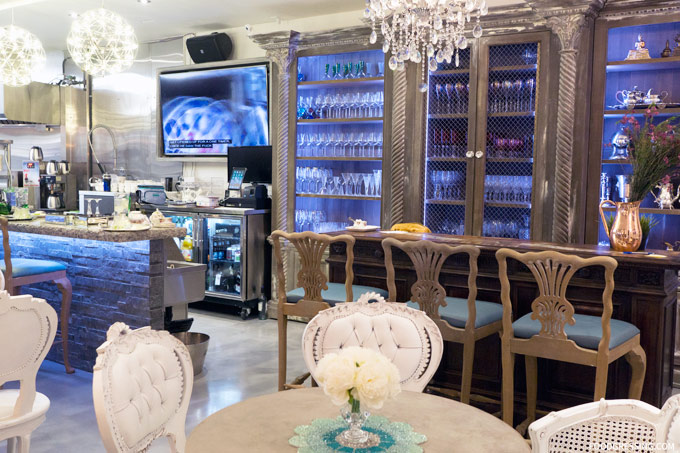 The lobby area with cozy, elegant chairs is where Thai High Teas would take place.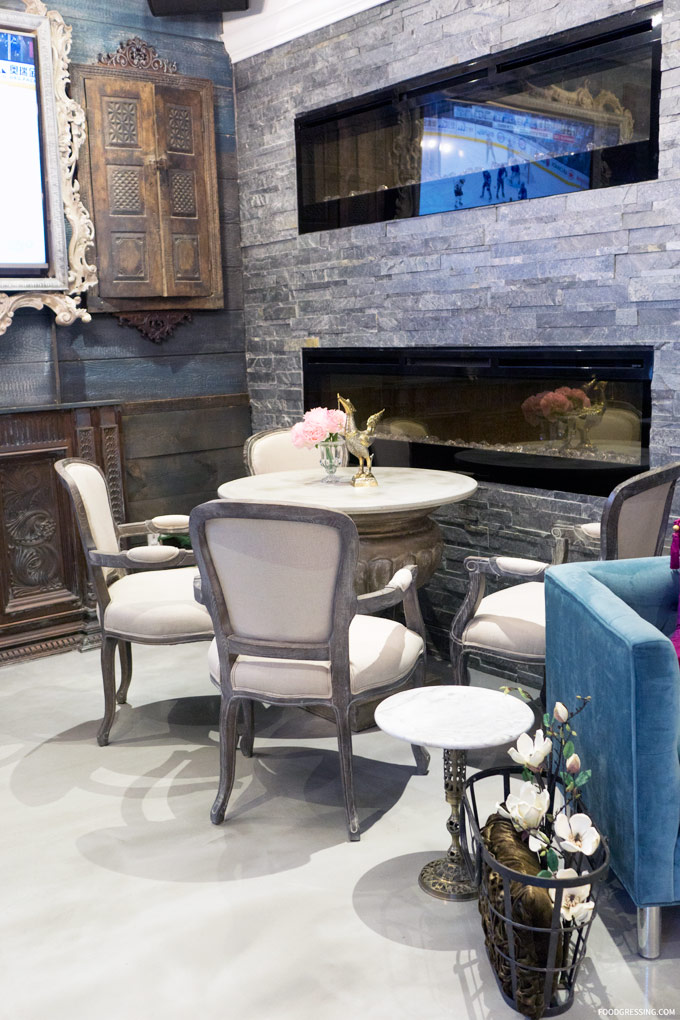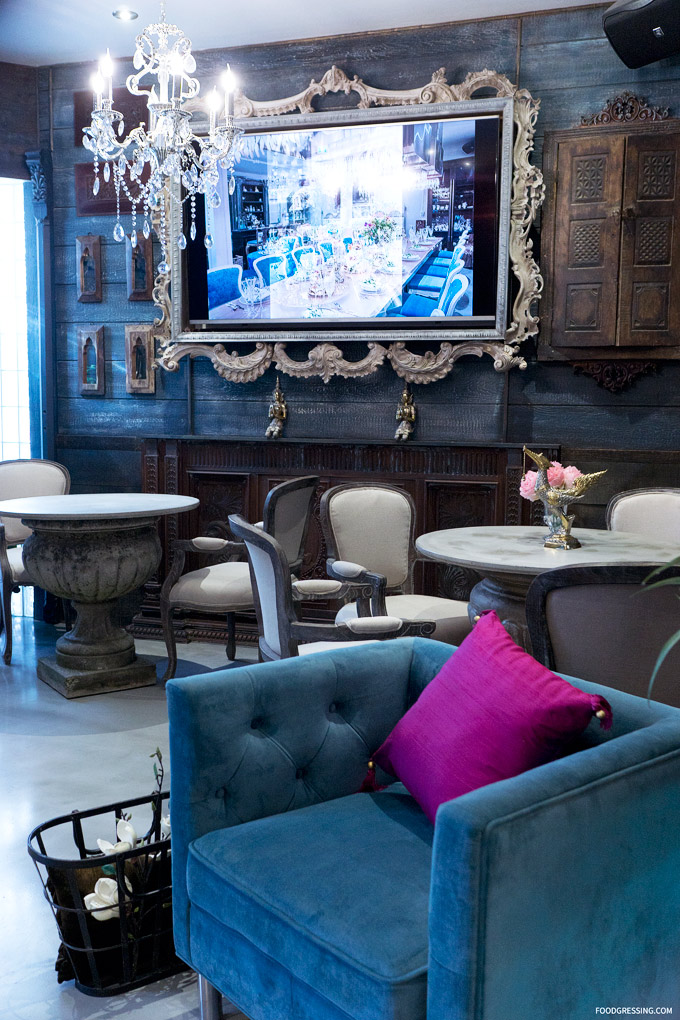 The space also features a roundtable with a beautiful chandelier hanging above.
Thai High Tea
BCD will also hold Thai High Tea events.  Here is a sample of what you can expect from a Thai High Tea set.
First Course – Savouries and Tea Sandwiches
Cucumber dill and pear sandwich
Thai style Plah shrimp salad on open baguette sandwich (lemongrass, lime leaf, lime juice, chilli oil, fish sauce, cilantro and mint)
Yum salmon (salmon with Nam Jim Seafood sauce) on open baguette sandwich
Taeng Mo Pla Haeng (refreshing watermelon with shallots dried ground fish)
Second Course – Scones with Jam and Cream
Basil, Cheese, bacon scones served with homemade pineapple and strawberry jams
Tuna tartare with orange vinaigrette, sesame, sugar, salt, chili, lime leaf, ginger, lemongrass, shallot and soya sauce
Third Course – Sweet
LoogChub imitate Thai fruits and vegetables shape sweets (mungbean, coconut milk and palm sugar)
Thai shredded coconut curried stuffing macarons
Ka-Nhom Chan (layer sweet cake made from rice flour, tapioca flour, bean flour, sugar, coconut milk and a pinch of salt then steam each layers)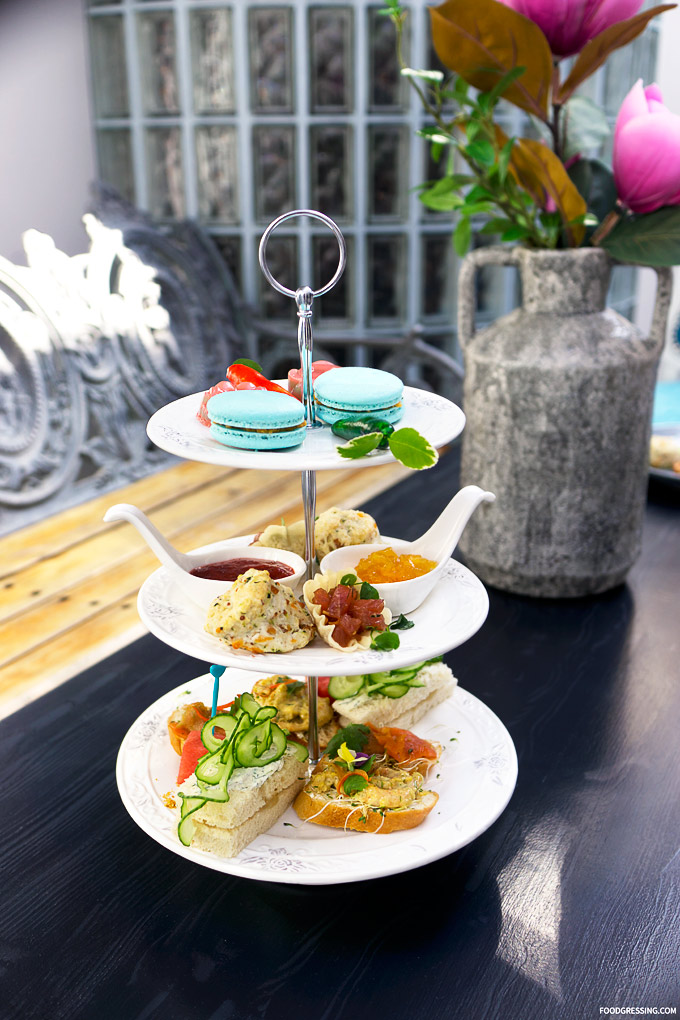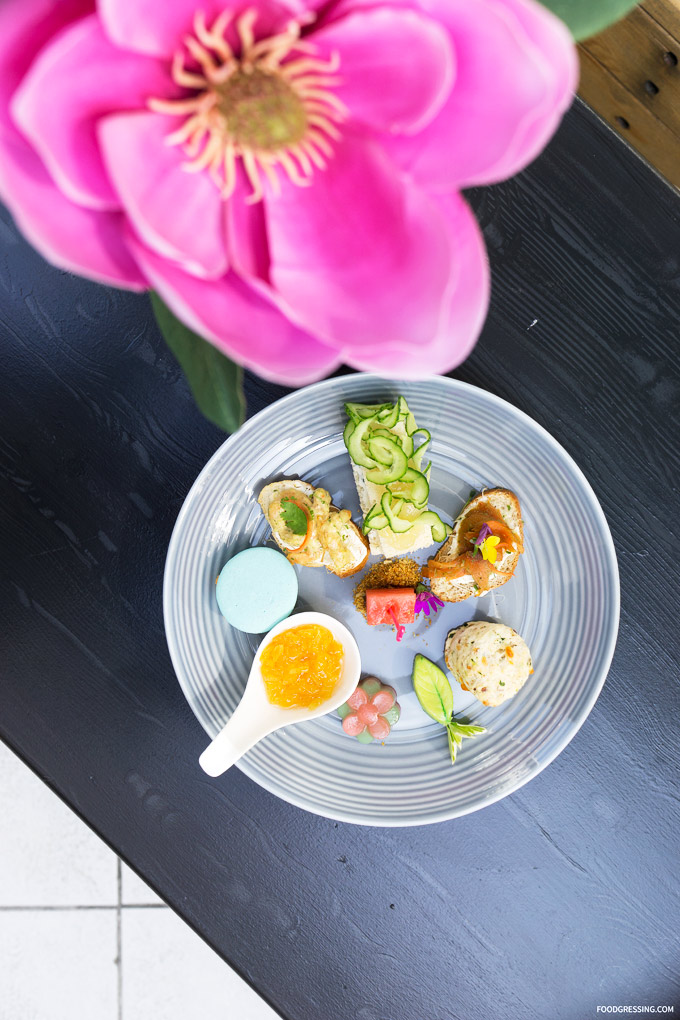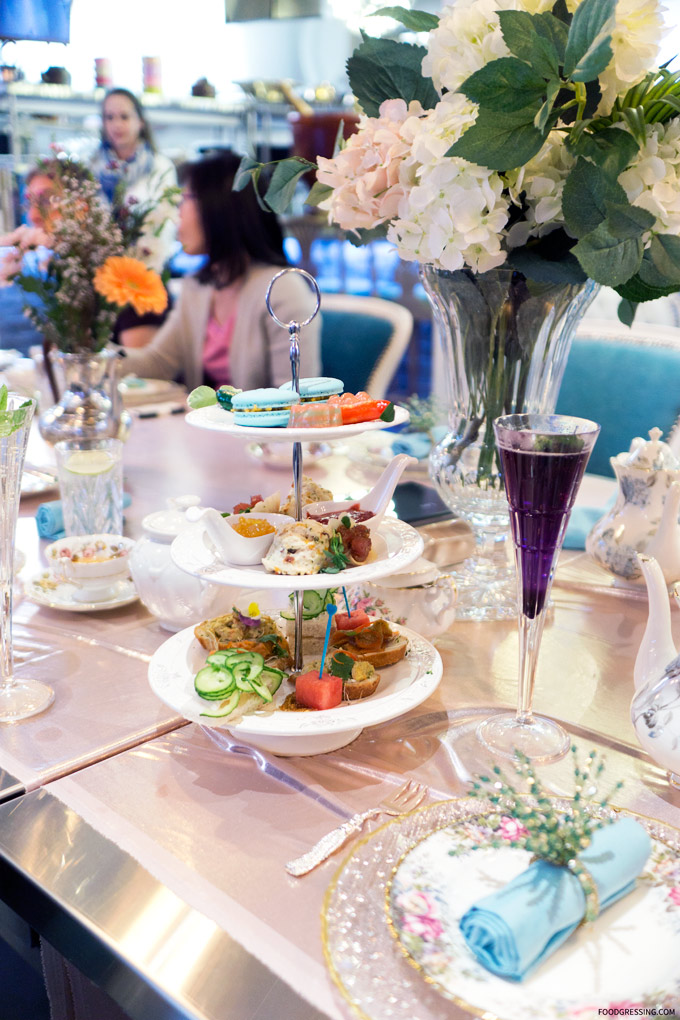 Catering and Special Events
BCD will also be open to catering and hosting group events and parties.  Here is a sample of what a dinner could be like.
Herbal salad served on the bed of green and rice cracker top with 

cavier

Tom Zab Beef Tenderloin
One interesting part is that the consume is served in Siphon Coffee maker.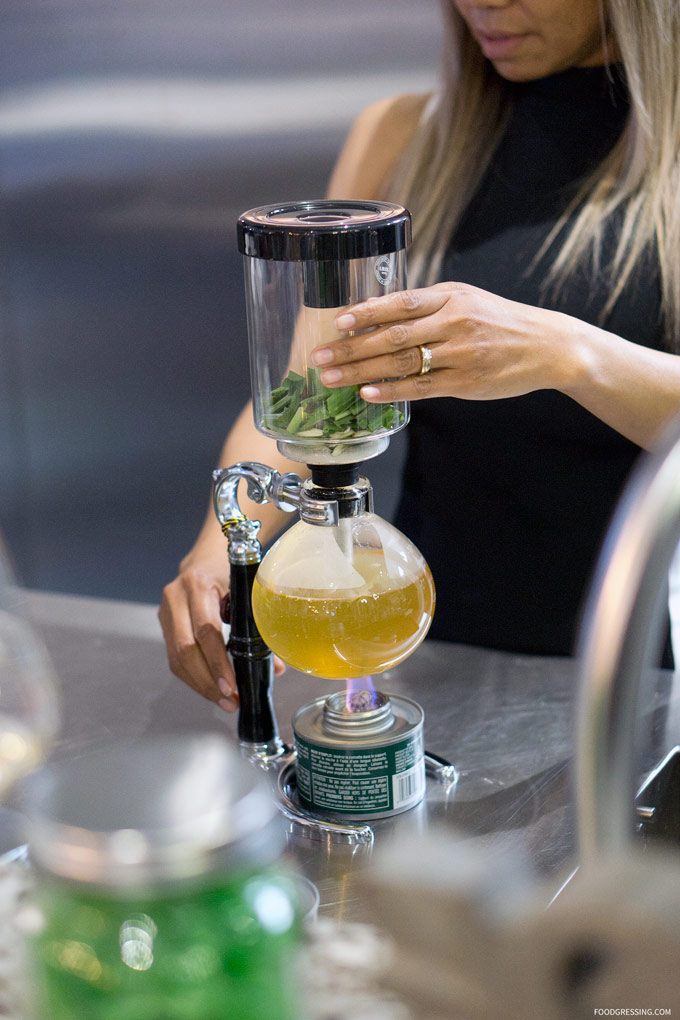 Ka-nom Jin Nam Prig
Coloured rice noodles with Nam Prig sauce. Served with poached quail egg, banana blossom and wing bean.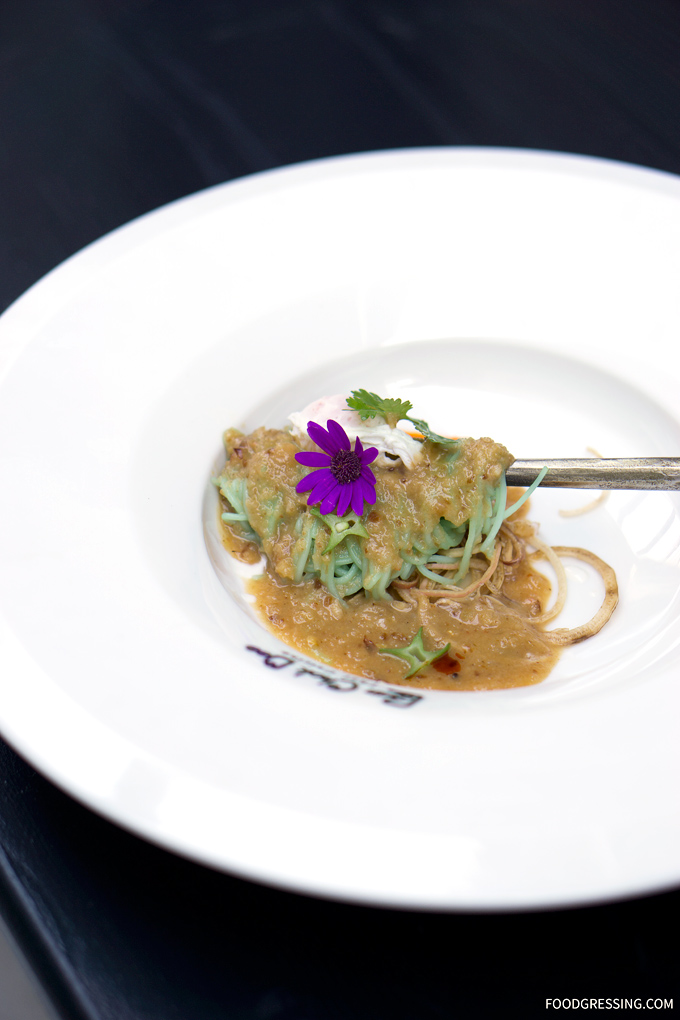 Pork Jowl Nam Jim Jaew
An Isaan Style street dish featuring grilled marinated pork jowl with tamarind, palm sugar, ground roasted rice with Thai herbs sauce.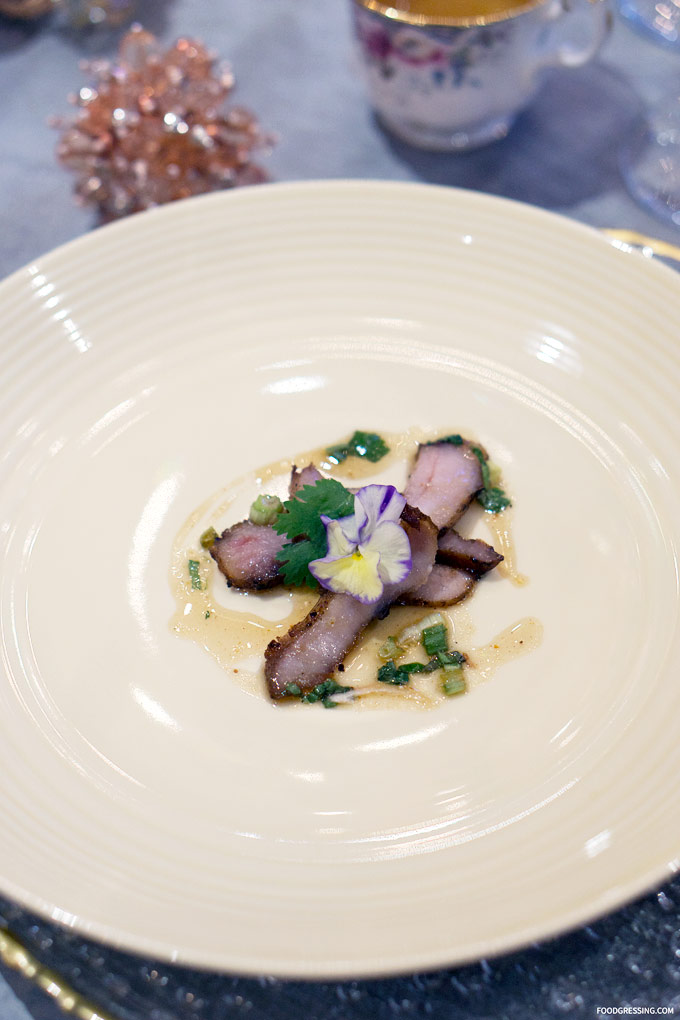 Halibut in Prik khing Sauce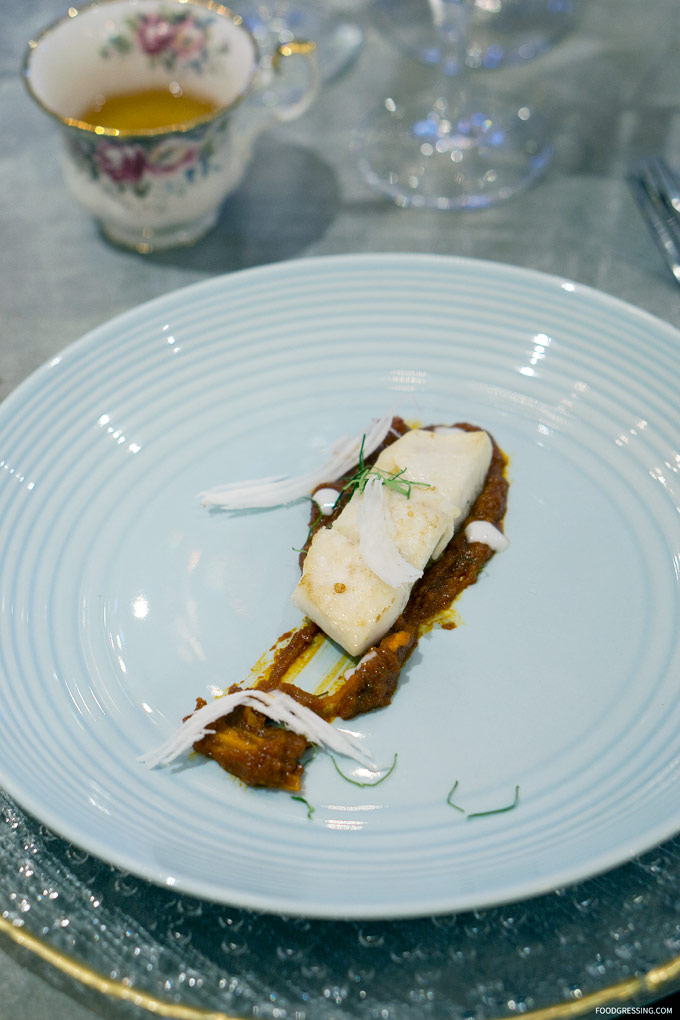 Salted Caramel Tamarind ice cream served with sweet sticky rice with taro, sponge cake flakes, roasted mung bean and charcoal rice custard.
On the side, coconut passion fruit Crème brûlée.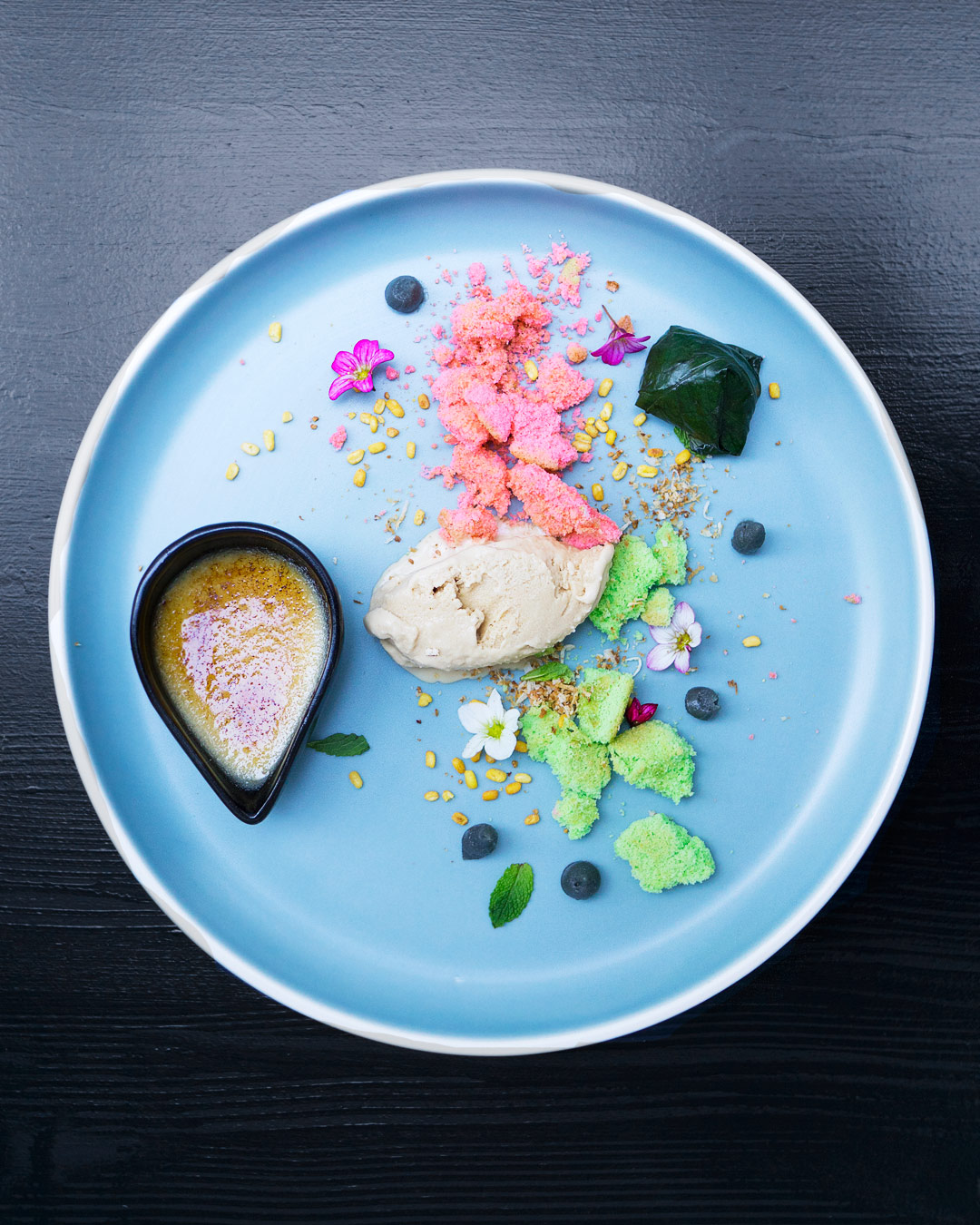 To find out about BCD and their events, visit bcdacademy.ca.
BCD Culinary Academy
Address: 20542 Fraser Hwy #107, Langley, BC
Website: bcdacademy.ca‎