Ban Chok Dee Restaurant is the sort of place worth driving for. Specializing in authentic Thai cuisine, Ban Chok Dee is known for their artfully presented dishes while still maintaining a casual, relaxed atmosphere. Chef-owner Parinya Loptson is the mastermind behind Ban Chok Dee and she is the epitome of girl power being a female chef and entrepreneur. Last month, I had the opportunity to visit Ban Chok Dee, meet Chef Lopston and try some of her creations.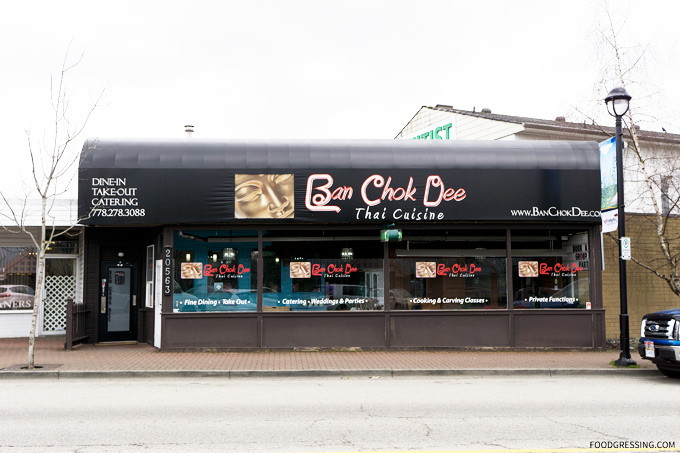 Disclosure: All food and drinks in this review were complimentary. Opinions are my own.
Springtime Scallops in Thai Curry Sauce
As a judge for the Vancouve Foodster Curry Challenge, I tried Ban Chok Dee's participating dish called Springtime Scallops in Thai Curry Sauce. The dish was inspired by springtime in the Lower Mainland. It featured seared jumbo scallops infused with pandan leaves; Thai rice crackers stuffed with smoked, spiced bale-infused pork belly; pickled jicama; and caramelized cherry tomatoes. These were served in Thai curry sauce; purple and orange sweet potato purée; basil drops; dehydrated fruits with coconut jasmine rice and garnished with edible spring flowers and dill.
I loved the juicy scallops, stunning presentation, bold flavours, and overall creativeness. The use of purple yam was unique. It was a very fun, non-traditional execution for a curry dish. I liked how the chef took risks and the end result was impressive. Ban Chock Dee end up being the media judge's winner for the Curry Challenge.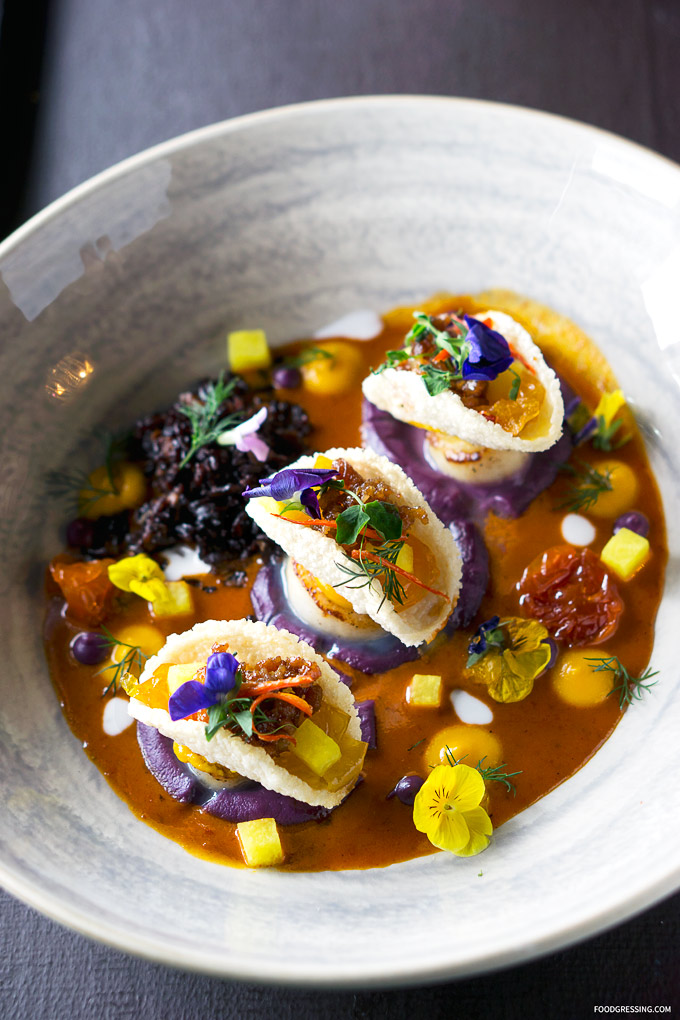 Golden Wontons
Chef Lopston is such a talented chef; she is able to take a simple dish like wontons and turn it into art. These artfully presented wontons were incredibly crispy on the outside; they were filled with pork, garlic, cilantro and ground pepper. It's a rather labour intensive dish; in fact, the wonton wrap is made in-house. Served with homemade sweet plum sauce.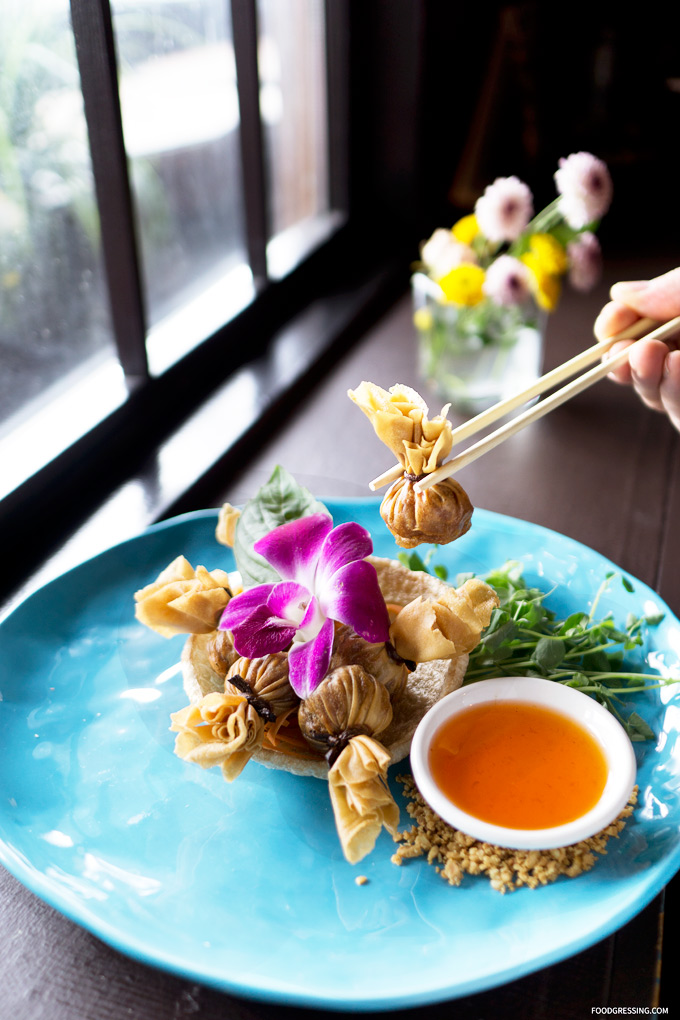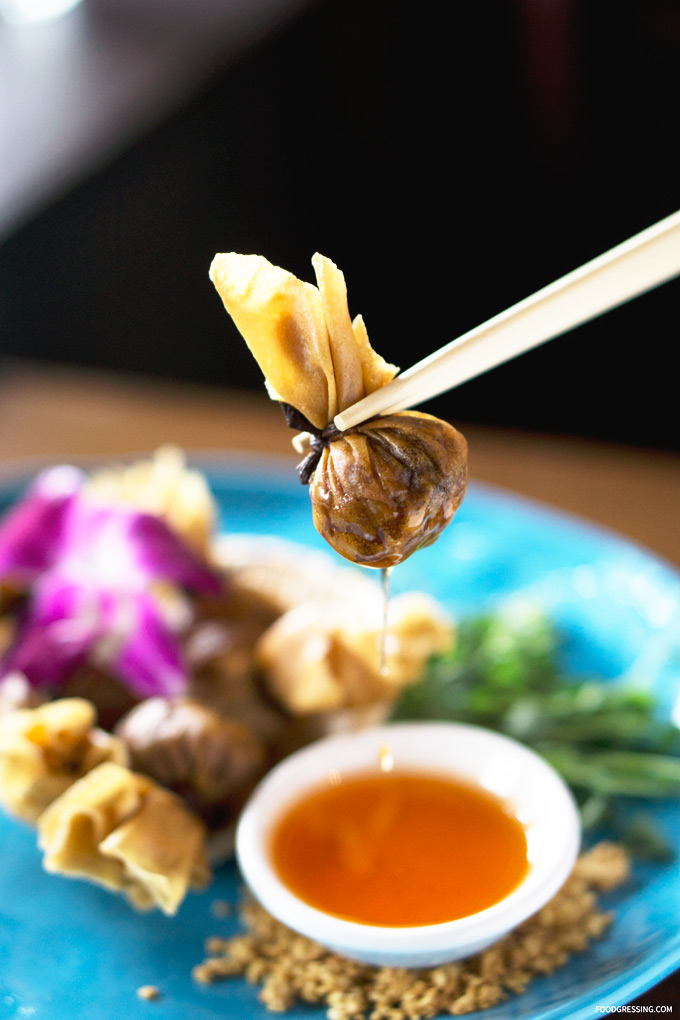 Miang Khum
A Traditional Thai snack bite combining all Thai tastes (sweet , salty, sour, spicy, coconuty, peanuty ) and savoury herbs in one bite.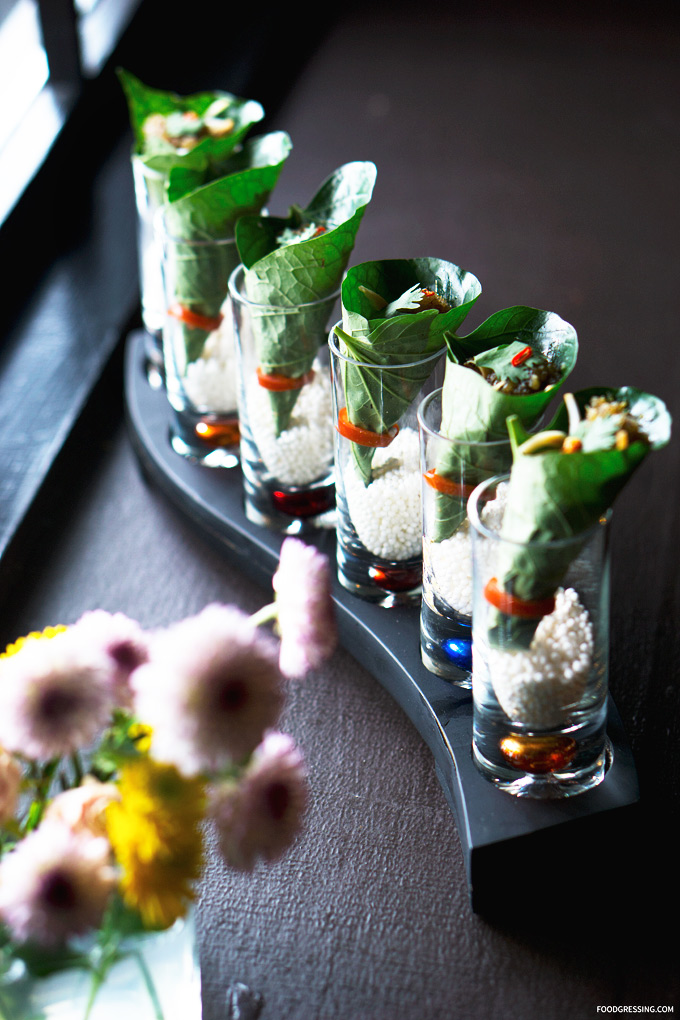 Herbal Prawns Salad
Mixed Thai chilies oil with lemongrass, shallots, apple, cilantro, lime juice, fish sauce and prawns served on cucumber block.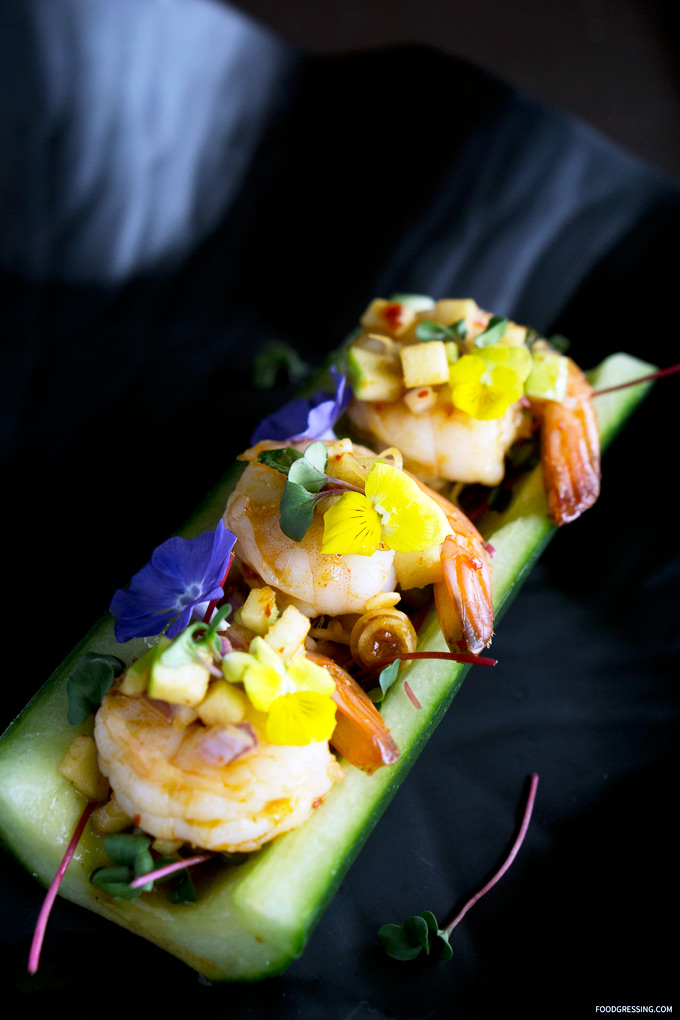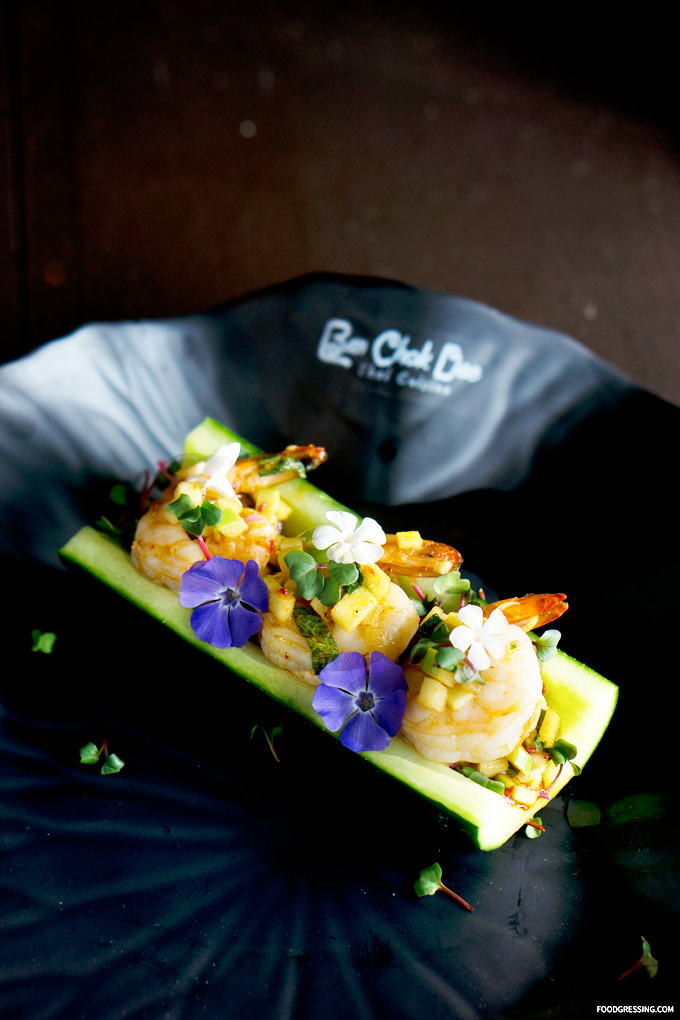 Overall Impression of Ban Chok Dee
After meeting Chef Loptson in person, I was so impressed with her culinary passion which certainly translated into edible works of art. My post is just based on her Langley location, but the Maple Ridge one would certainly be worth visiting as well. Rating: 5/5
Ban Chok Dee Thai Cuisine
Address: 20563 Douglas Crescent, Langley, BC
Website: http://banchokdee.com/‎