Basil Pasta Bar in Downtown Vancouver has been around for quite sometime now. They started business in 2010 on Davie as a budget-friendly, pasta-focused eatery with entrees under $10. They offer both house special entrees, chef daily specials as well as build-your-own pasta options. This past week, I decided to give Basil Pasta Bar a try by ordering takeout via foodora. In fact, foodora had just launched pickup service (see post here) in Canada. While I have collaborated with foodora in the past, but this is not a sponsored post. I just enjoy their service and use it!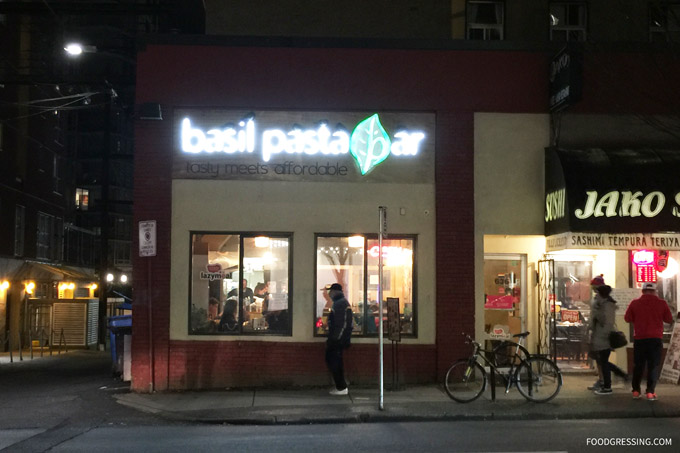 foodora order
I placed my takeout order via foodora and designated the time for pickup. Basil Pasta Bar can prepare your order as soon as 20 minutes from when you submit the order. The process is really easy as the foodora interface is very user-friendly.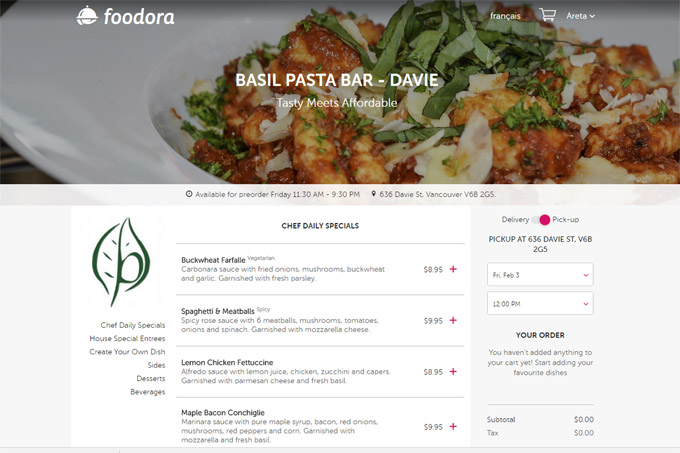 When I got to the restaurant, there was a foodora bike courier waiting to pick up some deliveries. It seems that Basil Pasta Bar is popular for delivery!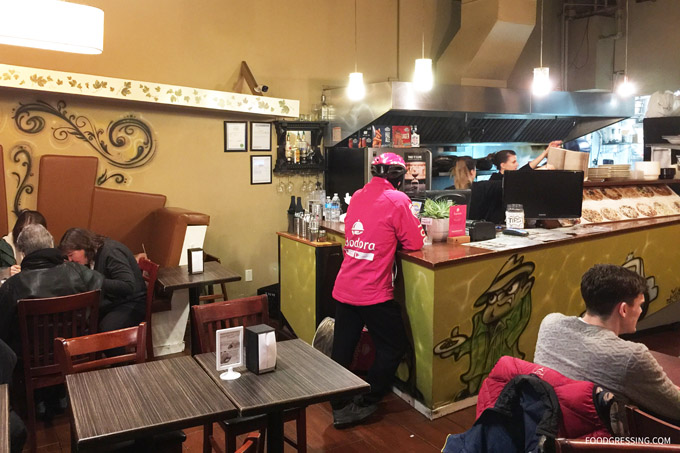 What I Tried
I went with a Spaghetti Carbonara ($8.95), Gnocchi Bolognese ($9.95) and Classic Caesar salad ($3.25).
The Classic Caesar salad was pretty good and was slightly "fancier" since it had capers. All the salad ingredients tasted fresh and the dressing was nicely zesty. Good burst of flavour with each bite.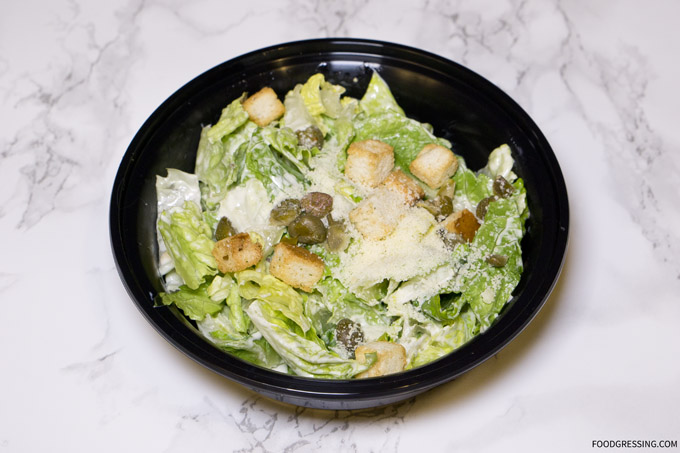 The Gnocchi Bolognese had some hits and misses. I found the gnocchi texture to be lacking since it fell apart too quickly. For $10, I wasn't expected top-notch gnocchi quality but their gnocchi was way too soft and mushy. Ideally, the gnocchi should be soft, pillowy, smooth but still somewhat firm on bite. The tomato meat sauce with mushrooms was on point and had a good proportion of meat. The dish was garnished with fresh basil, parsley and parmesan cheese.
If you'd like to get $10 off your first order from foodora, please follow this referral link to redeem this offer.