A while back, David (@pickydiner) and I tried out Barbara Restaurant – a small, chef-driven, intimate restaurant in Chinatown.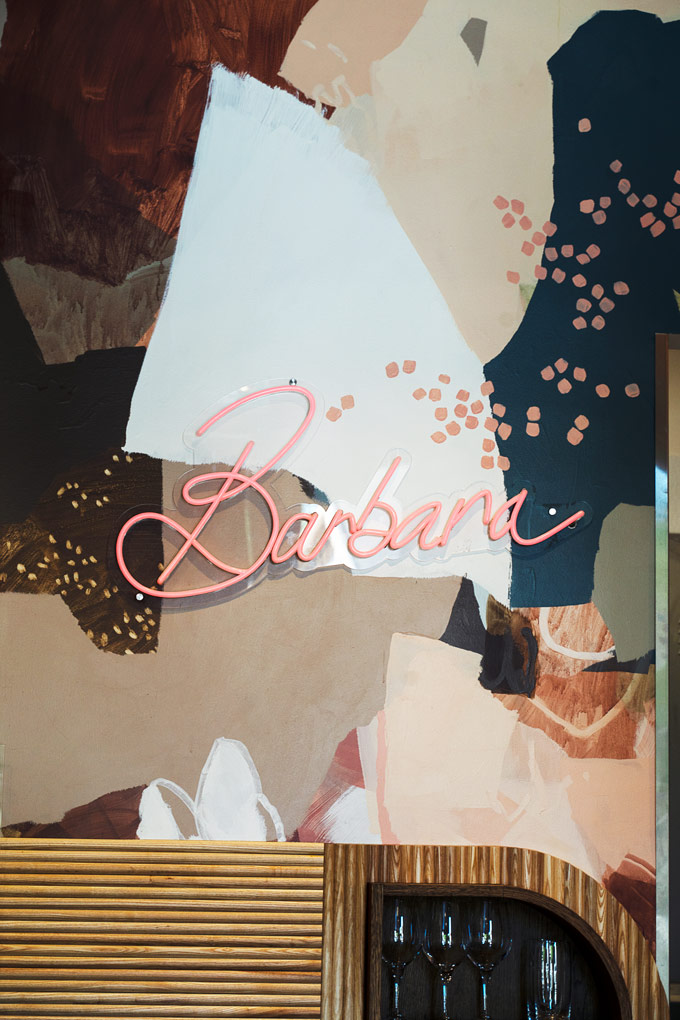 Barbara is chef-owned and operated by Chef Patrick Hennessy who named the restaurant after the woman who taught him how to cook, his mother Barbara.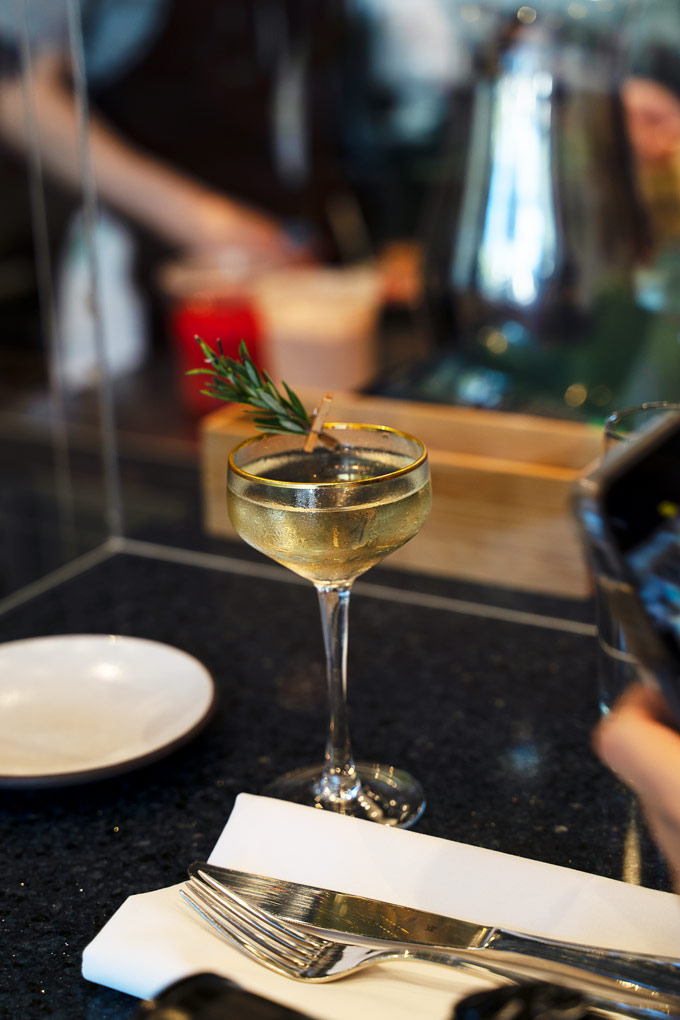 Chef Patrick honed his culinary skills at Kissa Tanto and Chambar as well as New York City's Three-Michelin starred Eleven Madison Park.
The restaurant is located on the ground floor of the new Brixton Flats building at 305 East Pender Street.
We were seated around the L-shaped bar where you can watch Chef Patrick prepare the dishes and deliver them to you.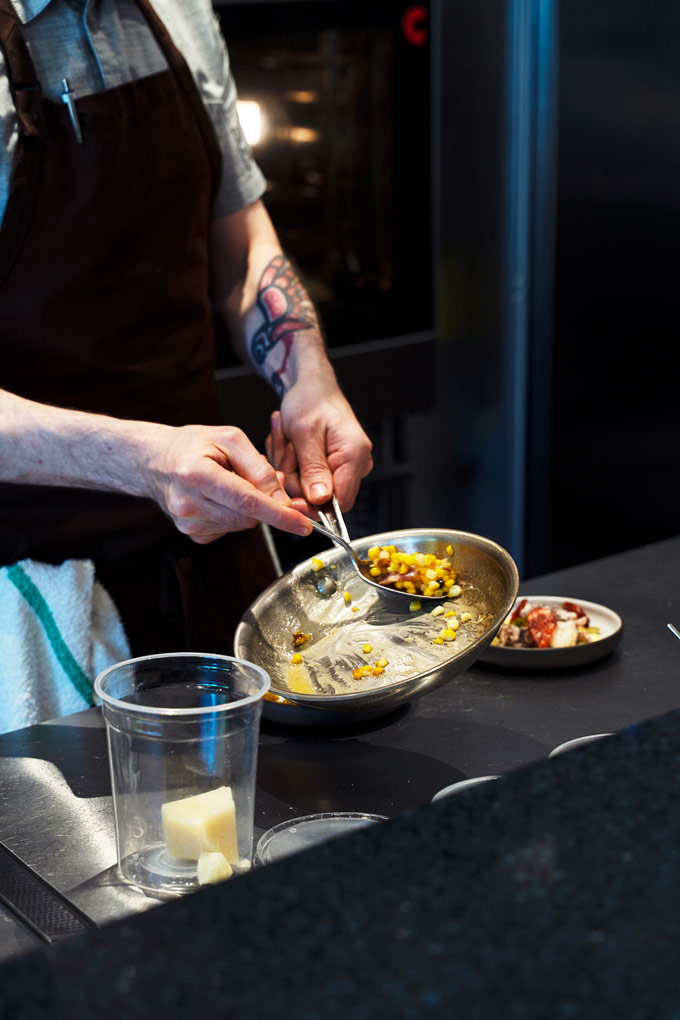 The tasting menu is the only available option and it included 3 courses for $53.
We got to each select different dishes to try for each course.
Albacore Tonnato
Roasted Brassicas, Dianna Radish, Capers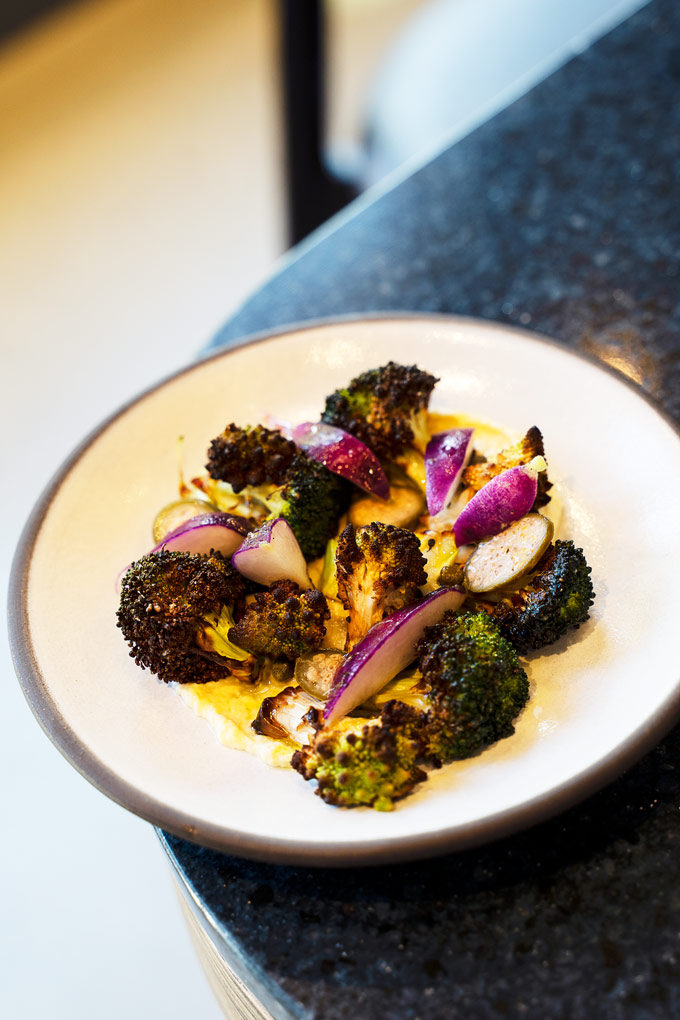 Beef Tartare
Blue Goose Beef, Espellet, Cassis, Pickled Radish, Crispy Shallots, Spelt Toast Points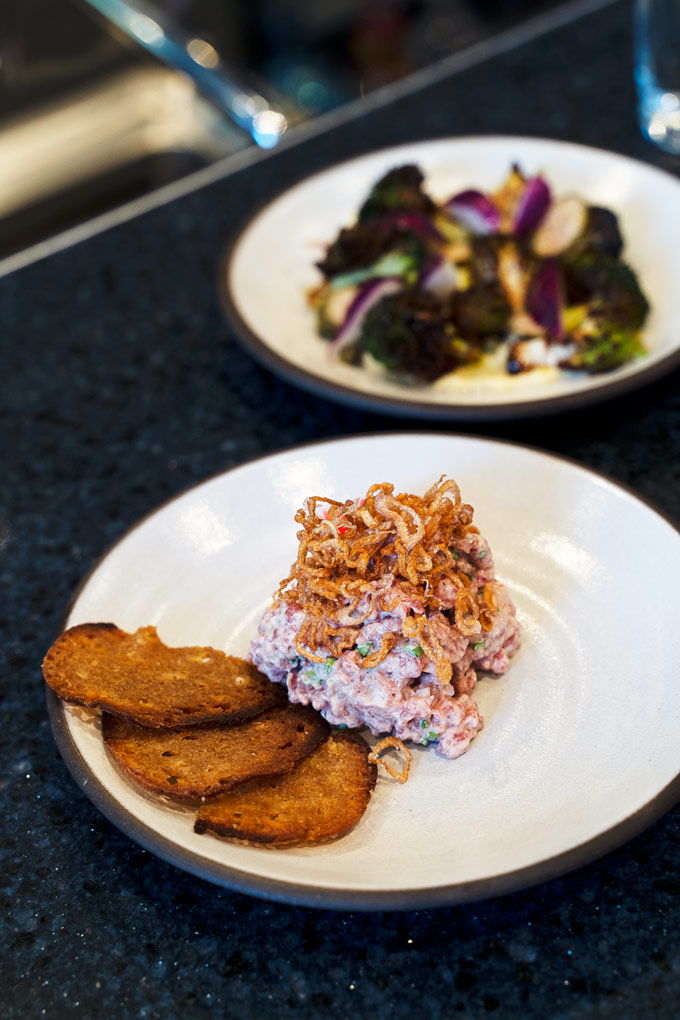 Variations Of Corn
Roasted, Blanched, Pudding Manchego and Bacon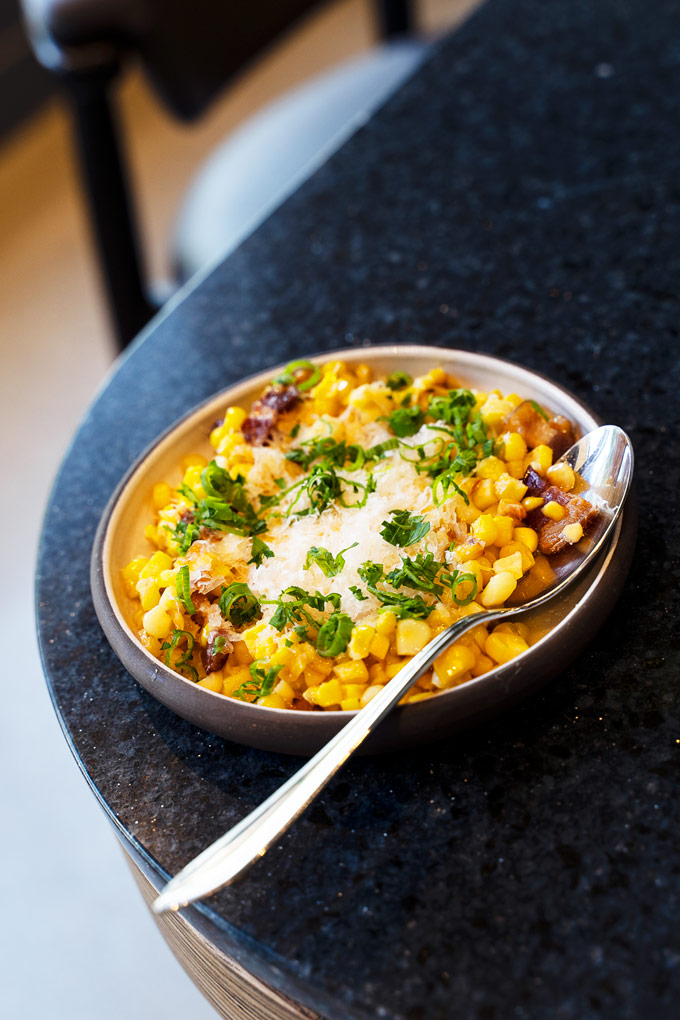 Crispy Octopus
Castelvetrano Olives, Dry Cured Chorizo, Scorched Scallions, Saffron Mayo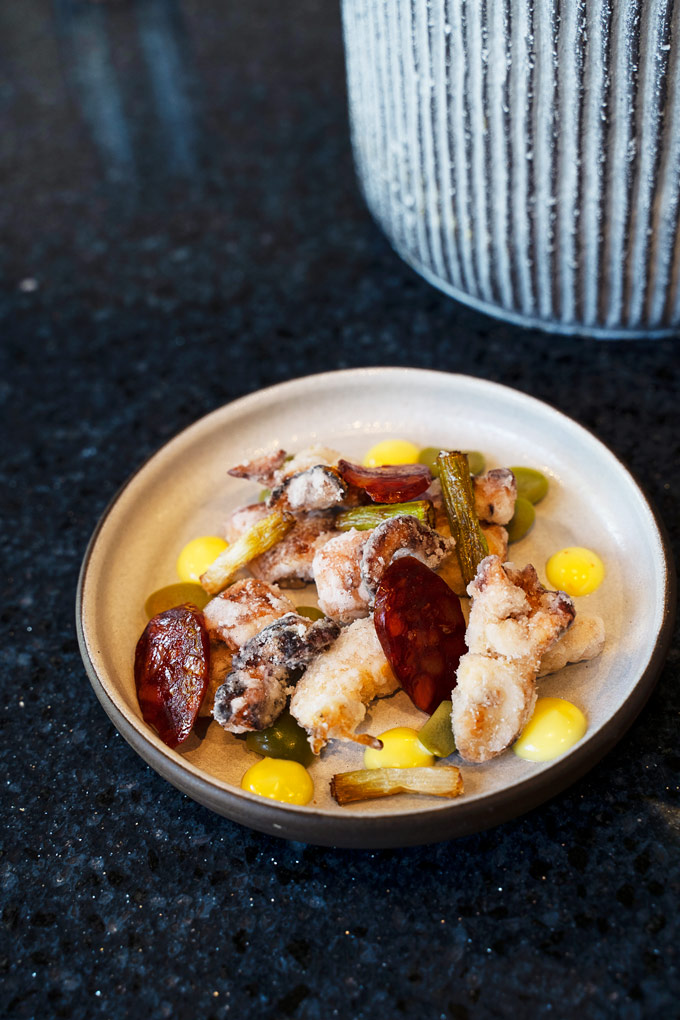 Fraser Valley Duck
Roasted Peach, Peach Puree, Tokyo Turnips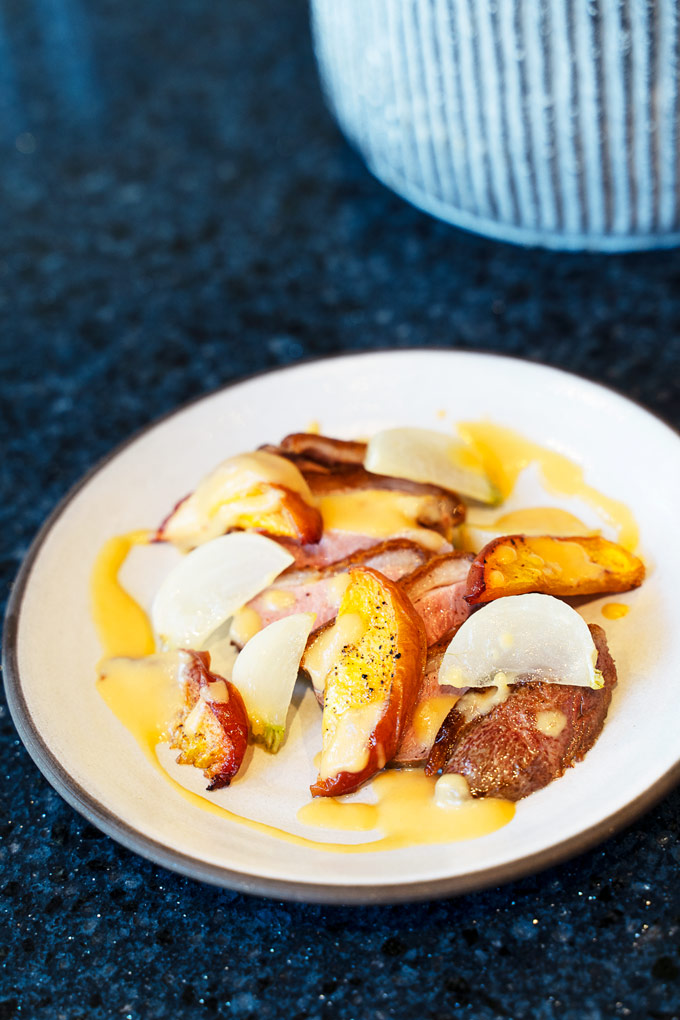 Arctic Char
Hummus, Lemon Brown Butter, Pine Nuts Mint and Dill, Pomegranate Vin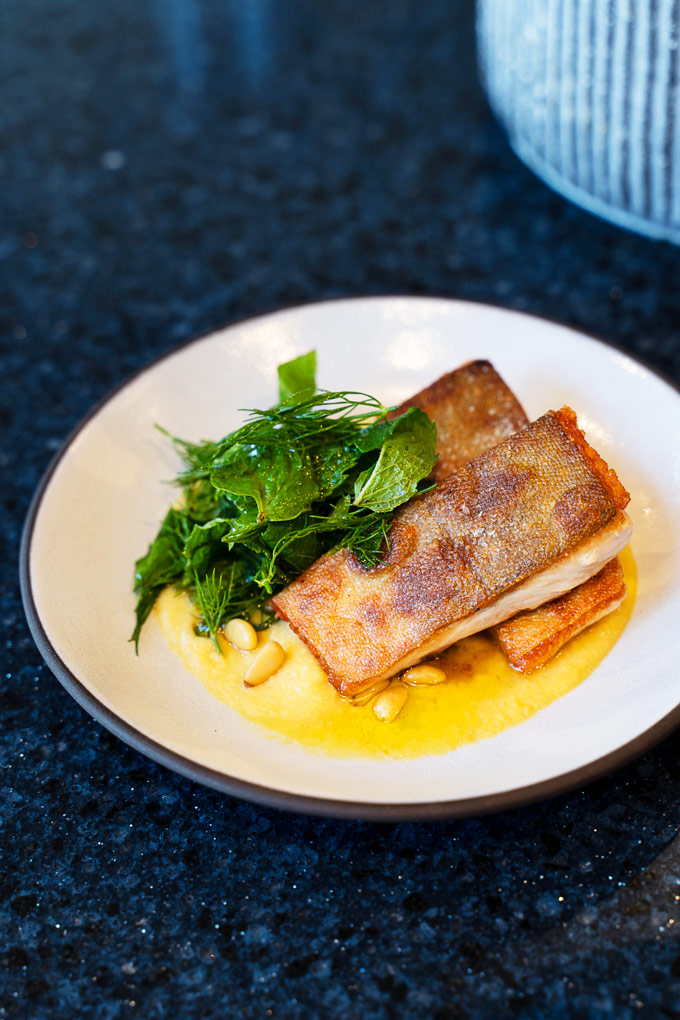 The food and experience was fine overall although not entirely super memorable.
It was noted on the tasting menu that side dishes would be sent out to complement the meal and we received crispy potatoes.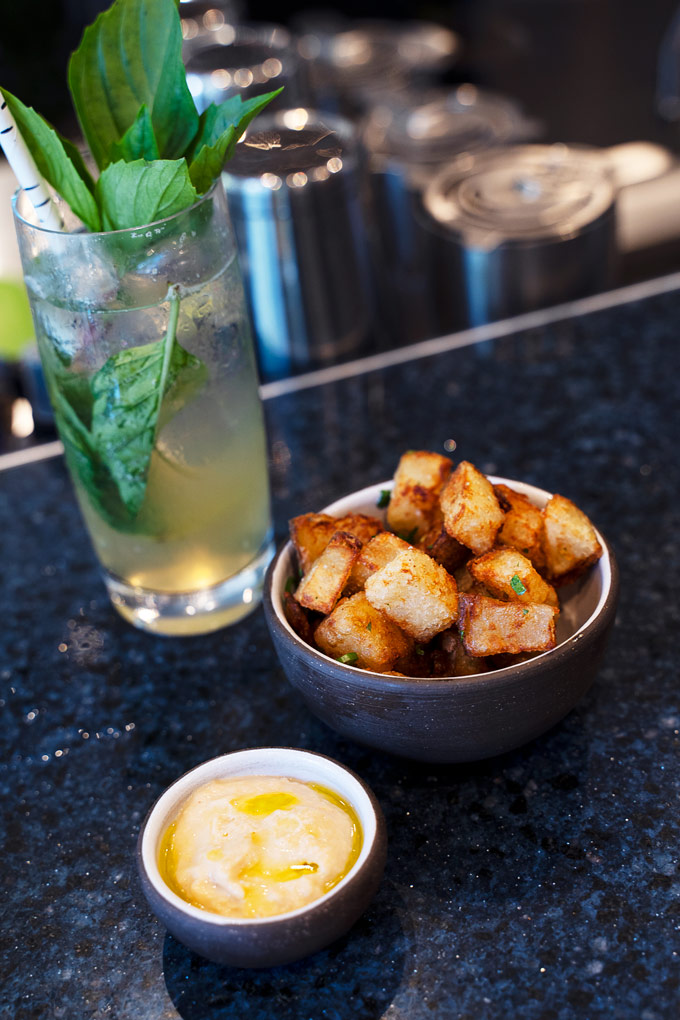 I think I was expecting some more to make the meal more satisfying.
I personally would have liked to see a more tiered tasting menu options with more courses for a higher price and perhaps one where the dessert was included.
The dessert we had, a sorbet, was an add-on for an additional price. It wasn't particularly special and perhaps a dessert with a bit more presentation value could have been offered to make it a great finish.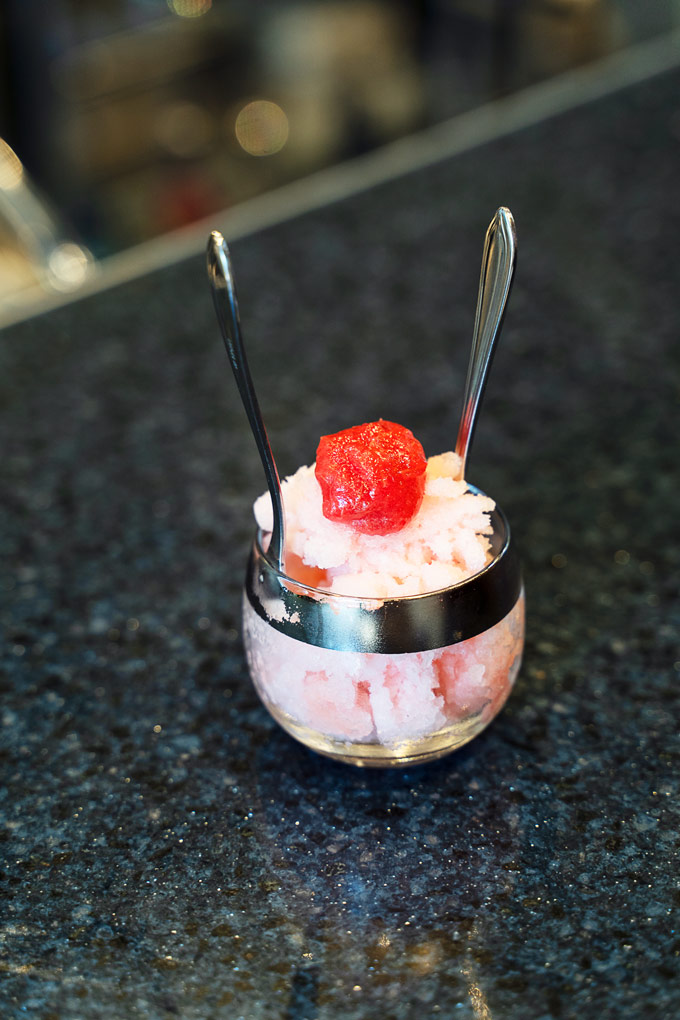 Barbara Restaurant
305 E Pender St, Vancouver, BC
barbararestaurant.com