Mauna Sushi Surrey is a small, local sushi eatery which opened a year ago at the Riverside Heights Shopping Centre in Surrey.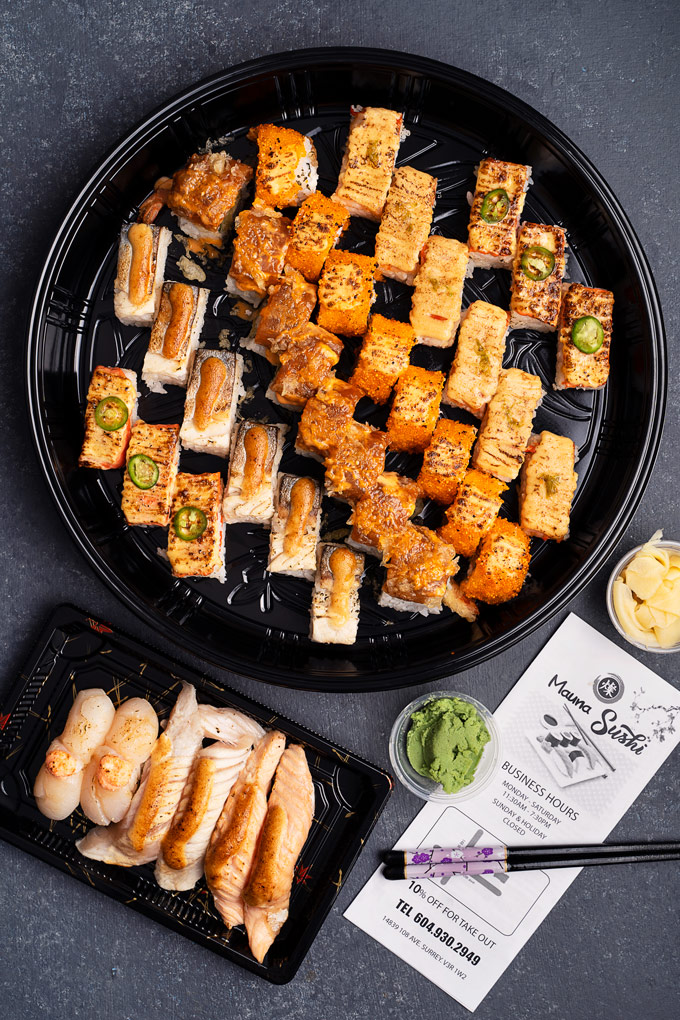 Disclosure: I was invited for a media tasting at Mauna Sushi Surrey.
It is owned and operated by Chef Sean Ma @seansushicatering who formerly honed his culinary skills as a chef at Minami.
On their menu are an assortment of Maki, Nigiri, Sushi Rolls & Cones, Aburi Sushi and Aburi Nigiri.
Party Tray D is one of their best sellers and features Wild Salmon Oshi, Ebi Oshi, Saba Oshi, Explosion Roll, Hawaiian Roll. Right now, they are offering a free Aburi tart with the Party Tray.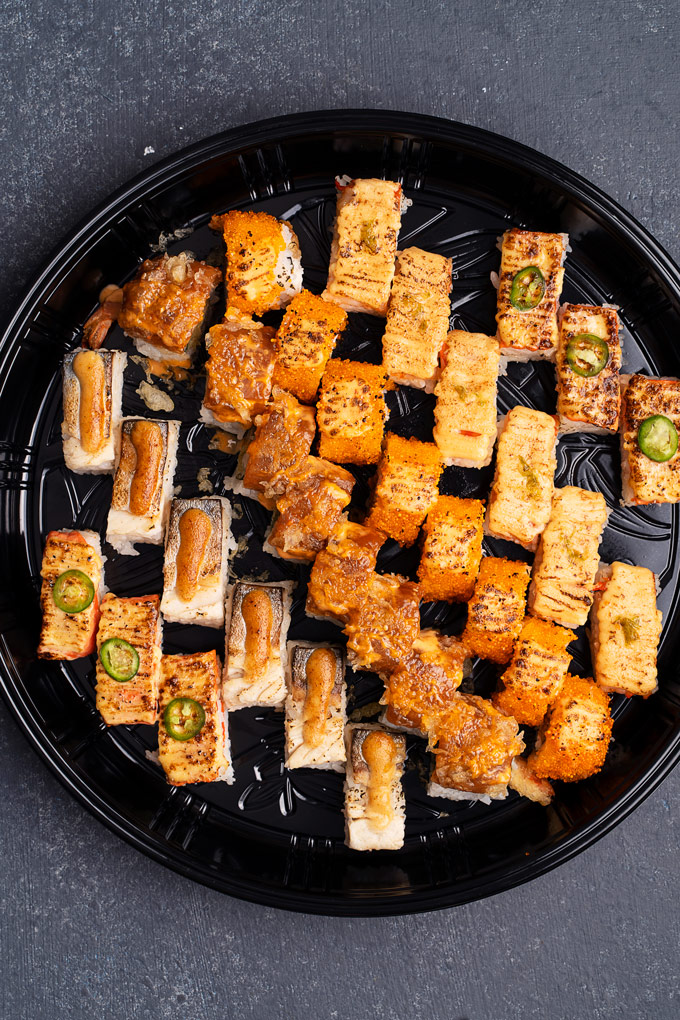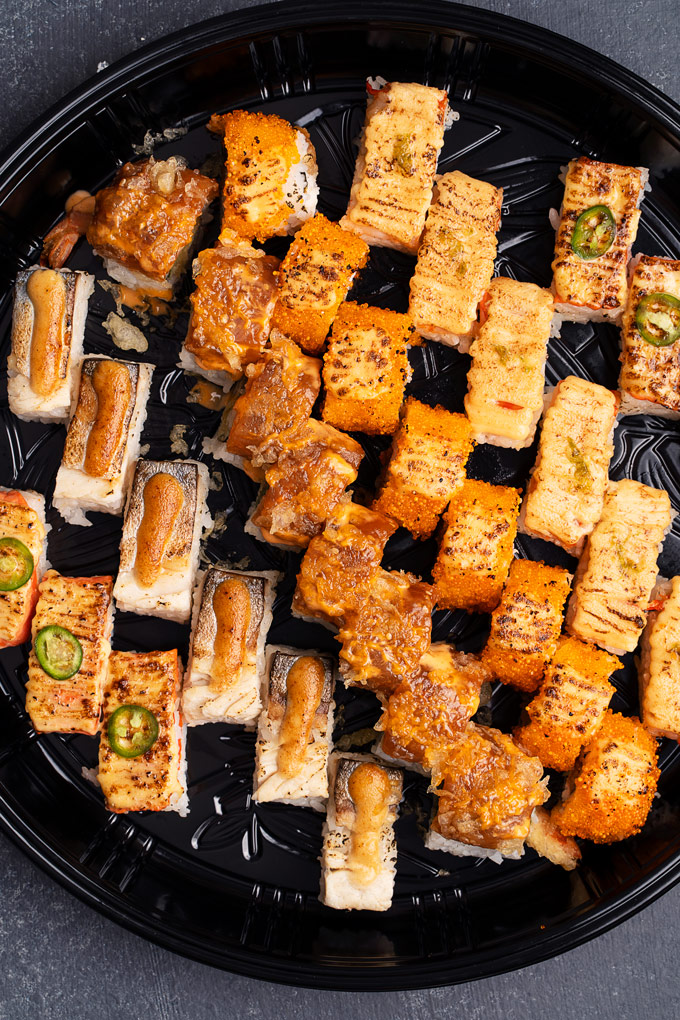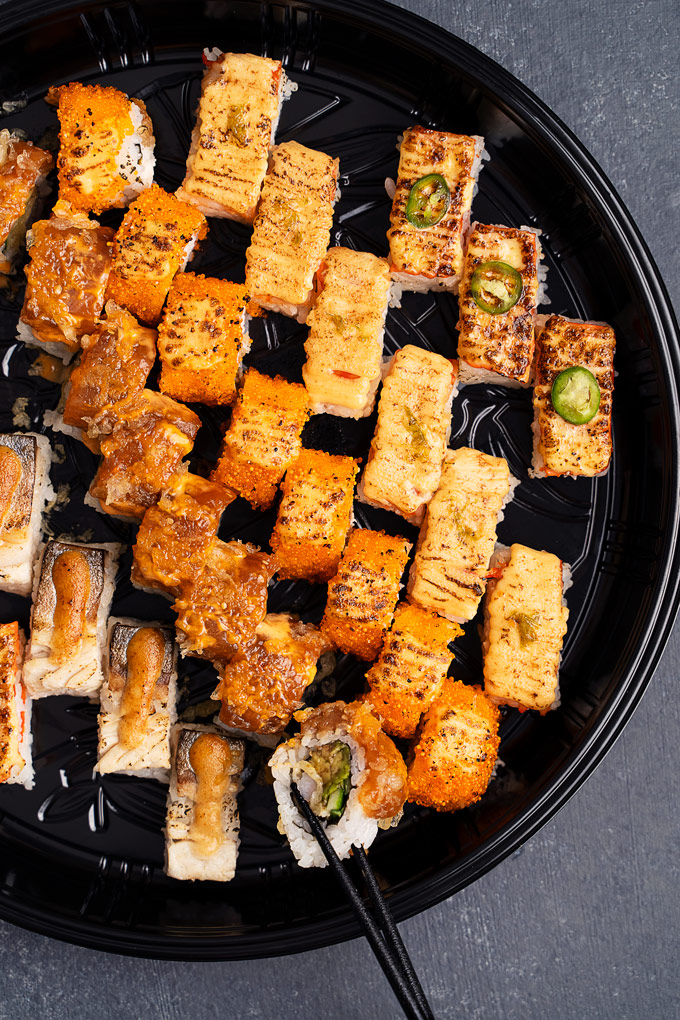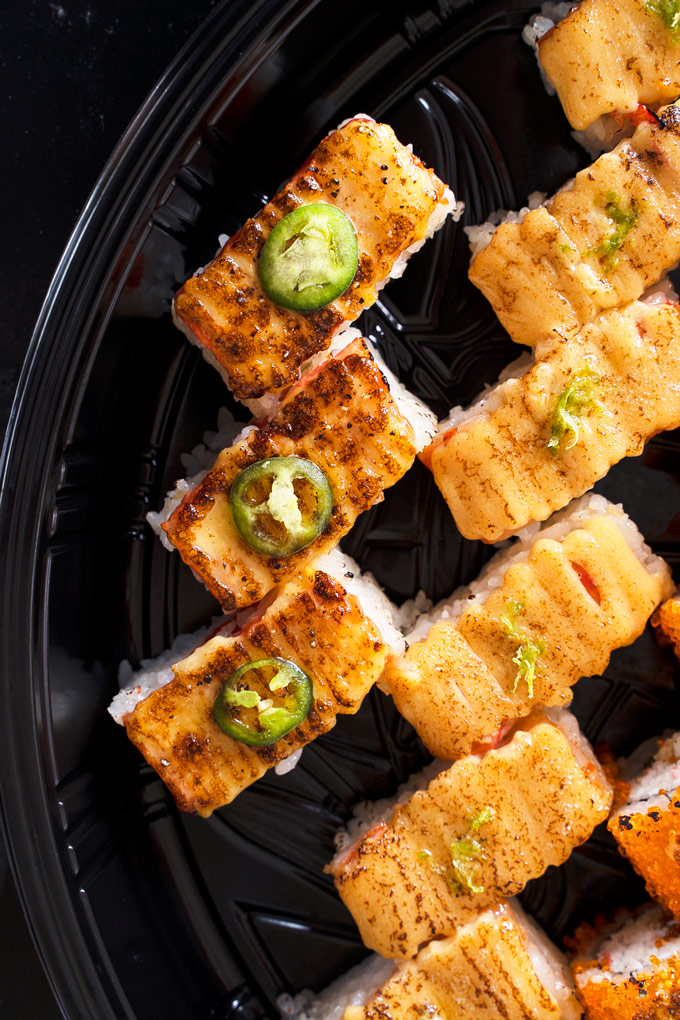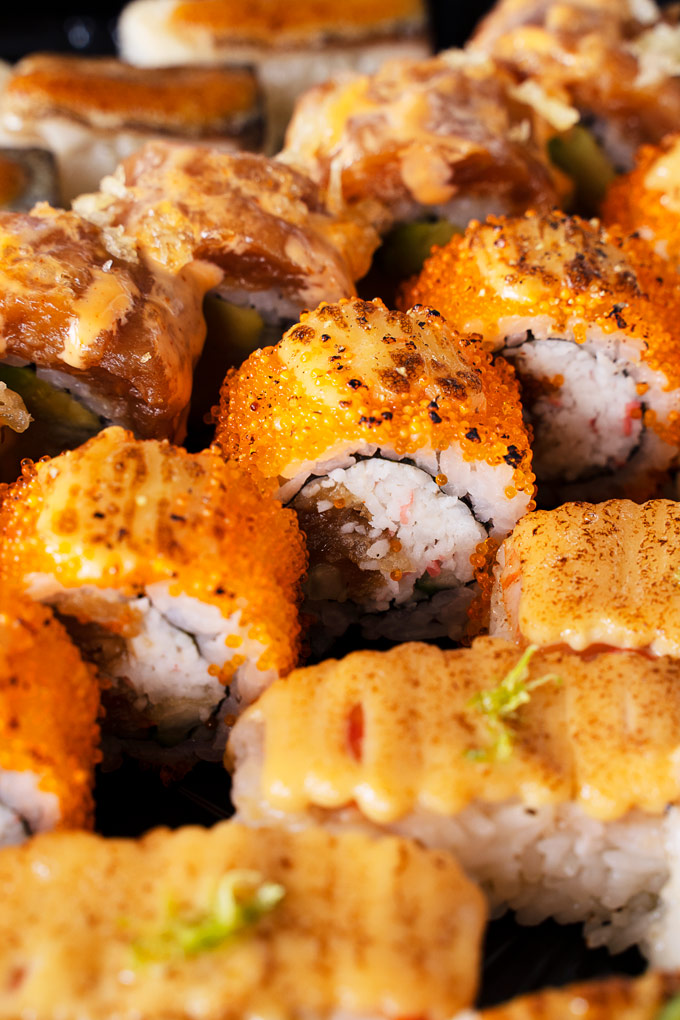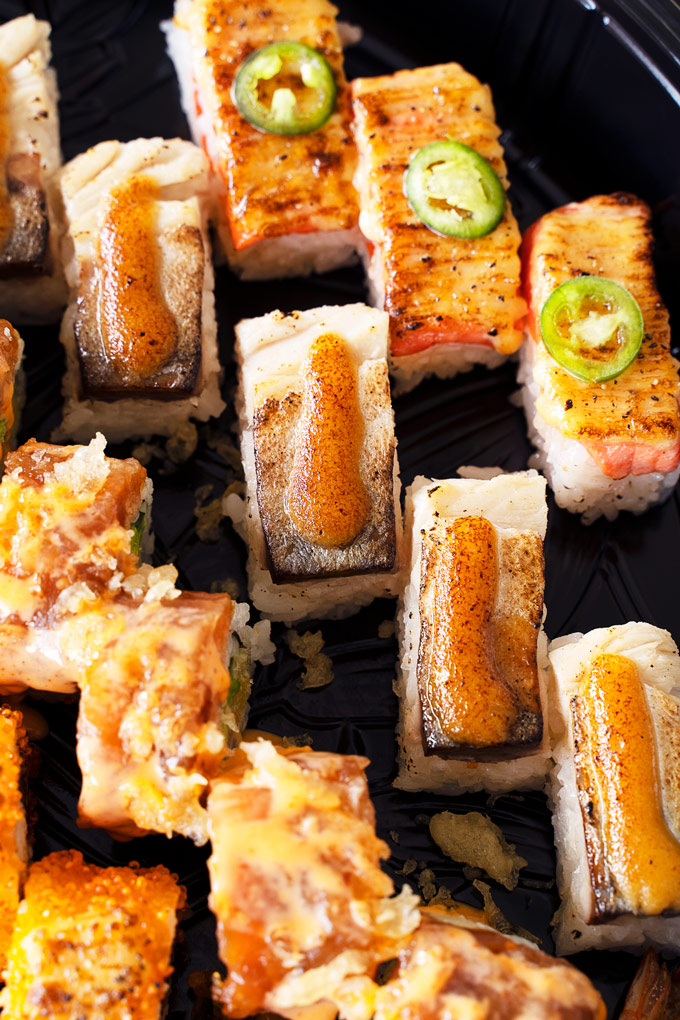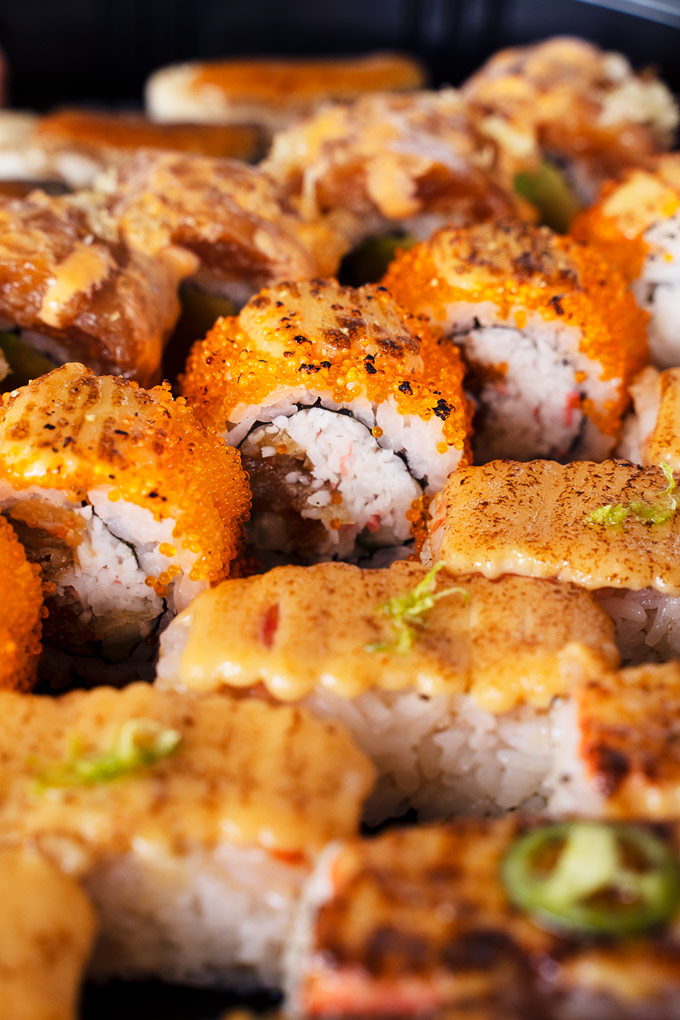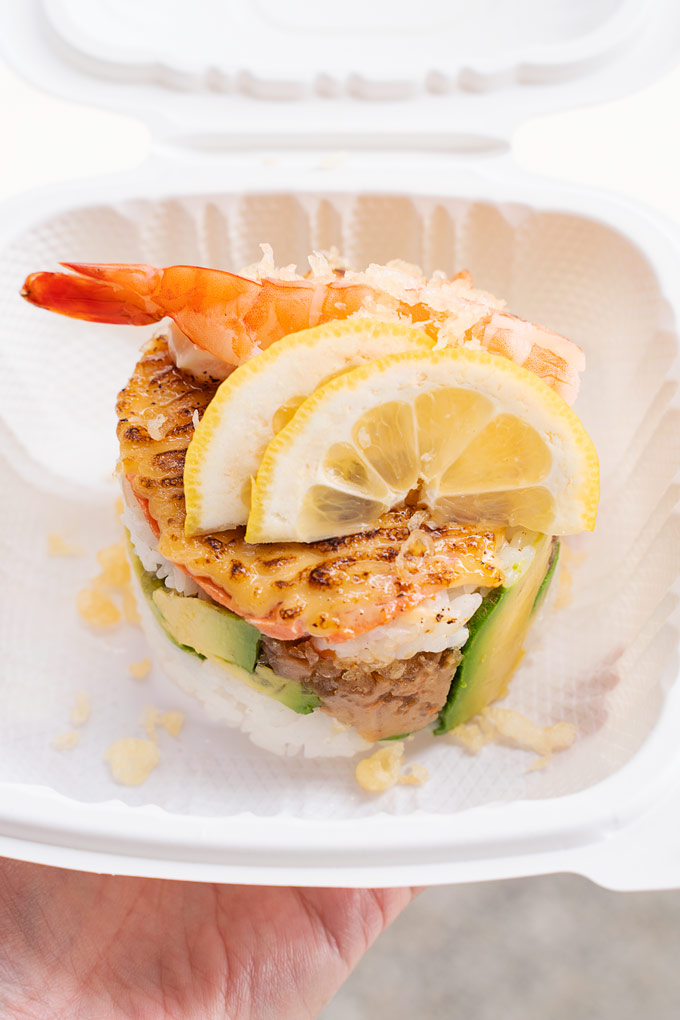 For Aburi lovers like me, not to be missed are the Aburi Salmon Toro Nigiris, Aburi Tuna Toro Nigiris, Aburi Hotate Nigiris.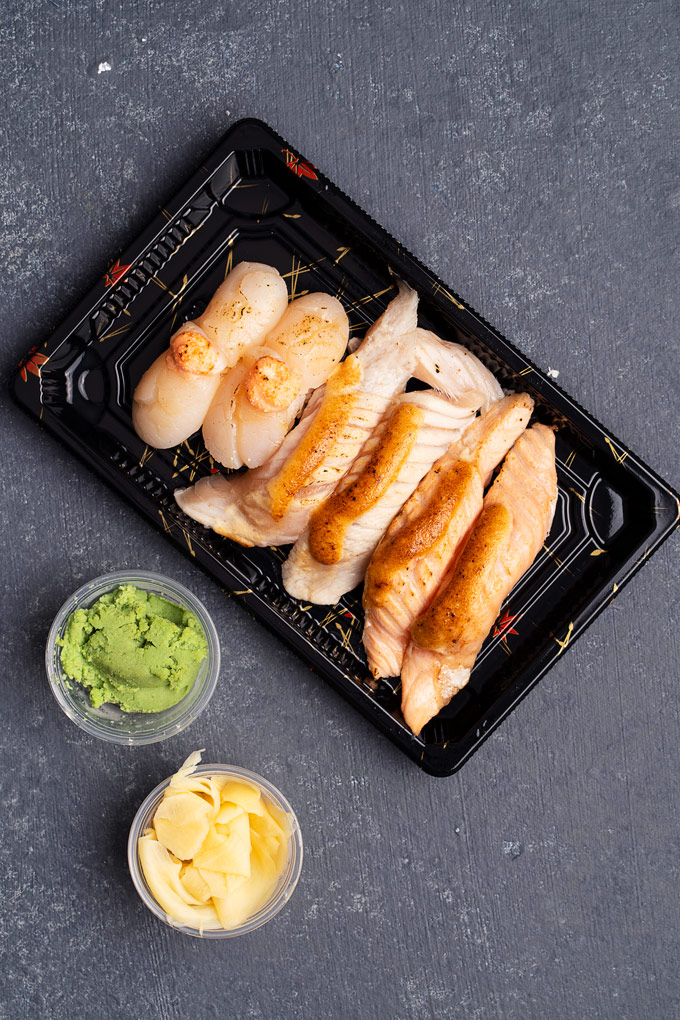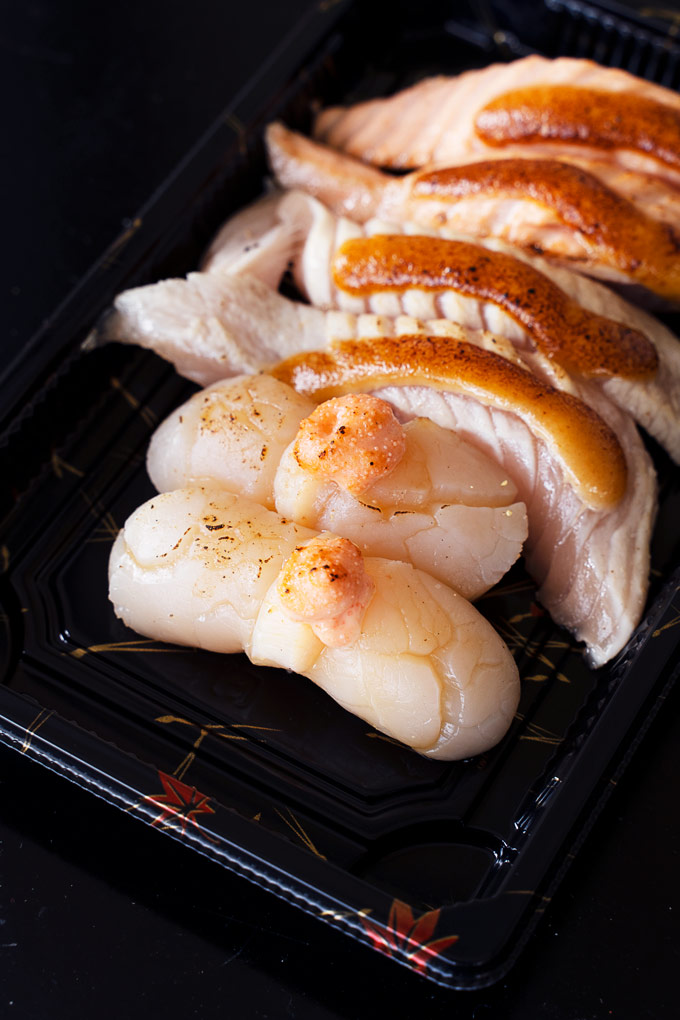 Quality on point at affordable prices.
Find them at 14839 108 Ave Surrey. Hours are Monday-Saturday 11:30am-7:30pm.