The 4th Annual Water Street Cafe Crab Fest menu is now on until June 24. Chef Alan and his team have sourced fresh BC Dungeness Crab for this fantastic menu.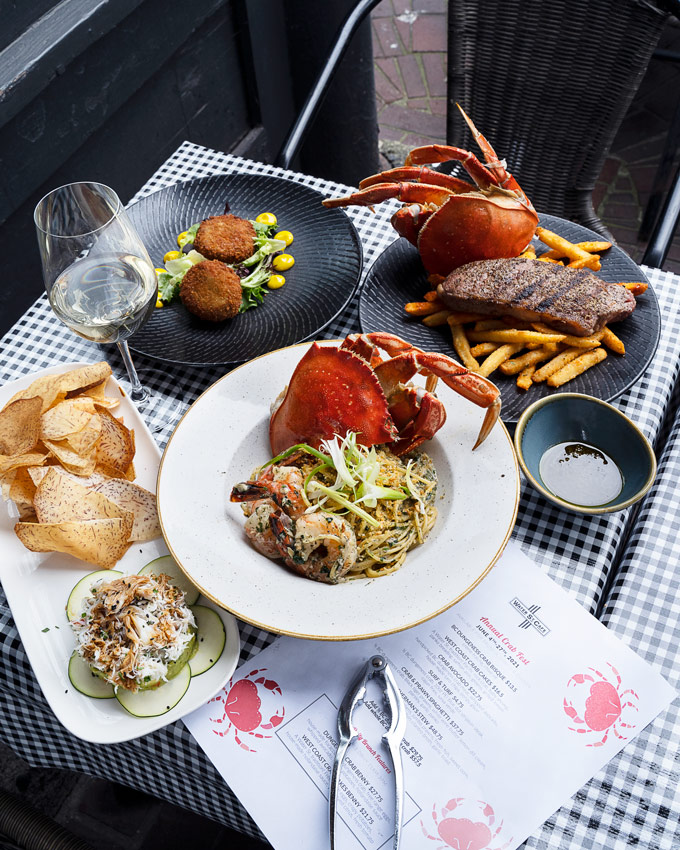 Disclosure: I was invited for a media tasting.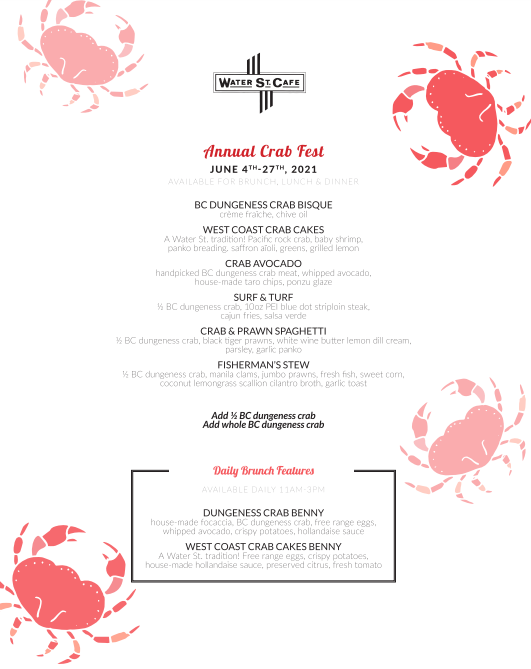 Some of the dishes on the menu include:
BC Dungeness Crab Bisque – highly recommended by Chef Alan due to the high amount of crab meat incorporated. It's a tasty, chunky soup!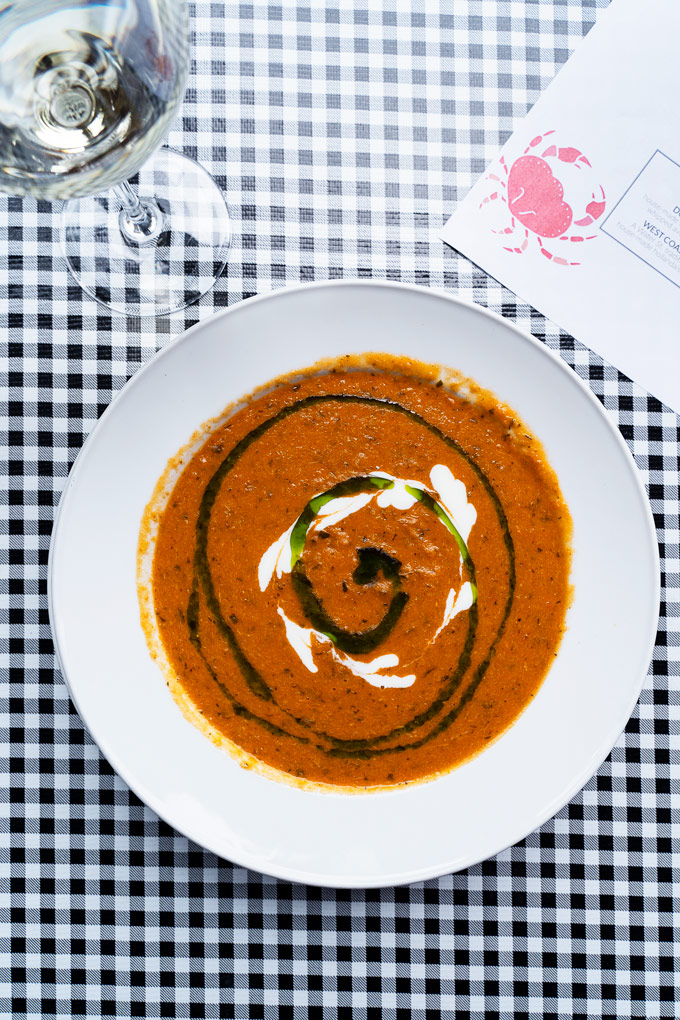 West Coast Crab Cakes – pacific rock crab, baby shrimp, preserved citrus, fennel, arugula, saffron aïoli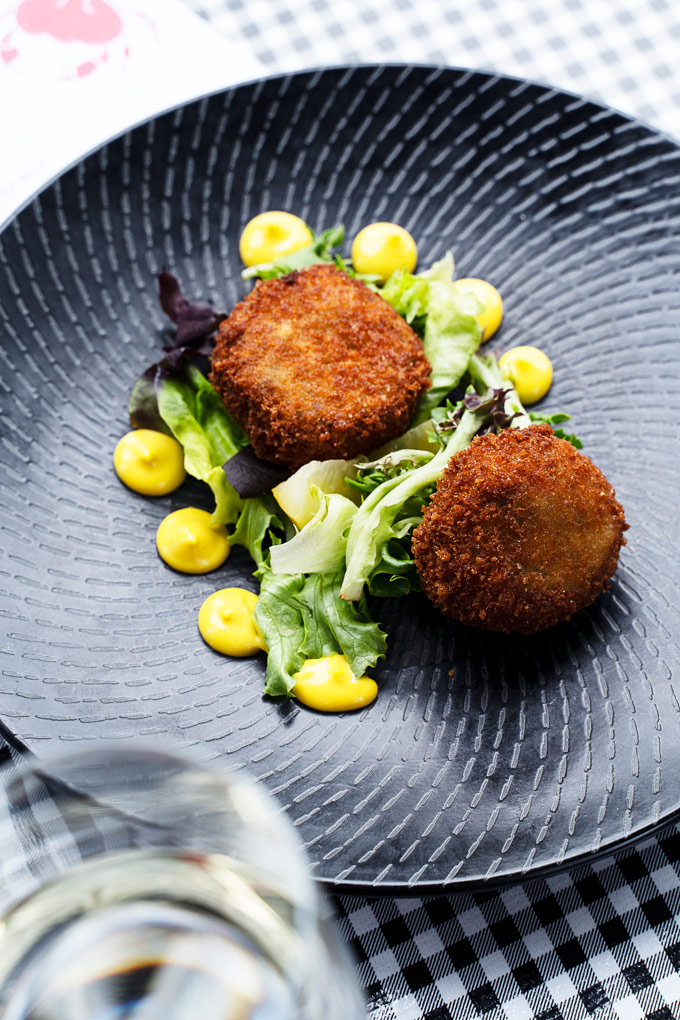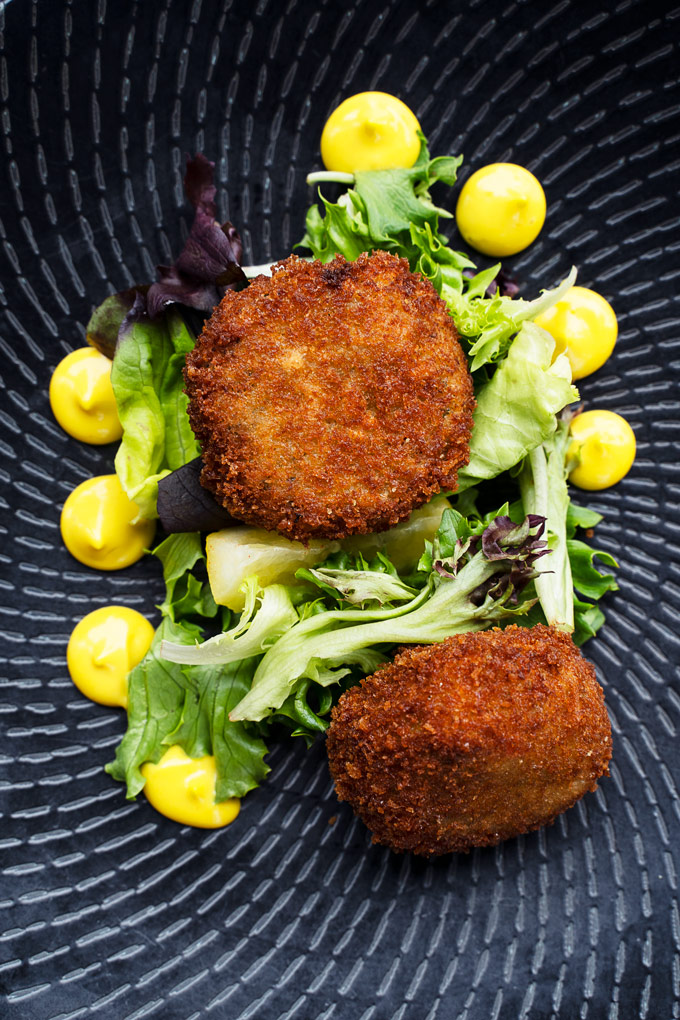 Crab Avocado – handpicked BC dungeness crab, shipped avocado, house-made taro chips & ponzu glaze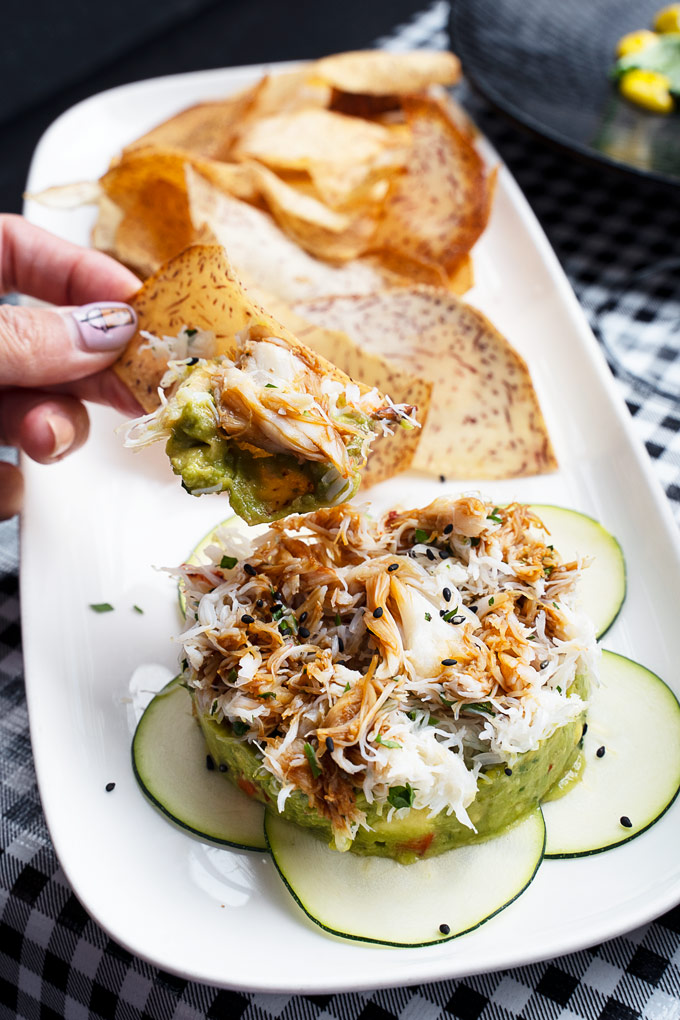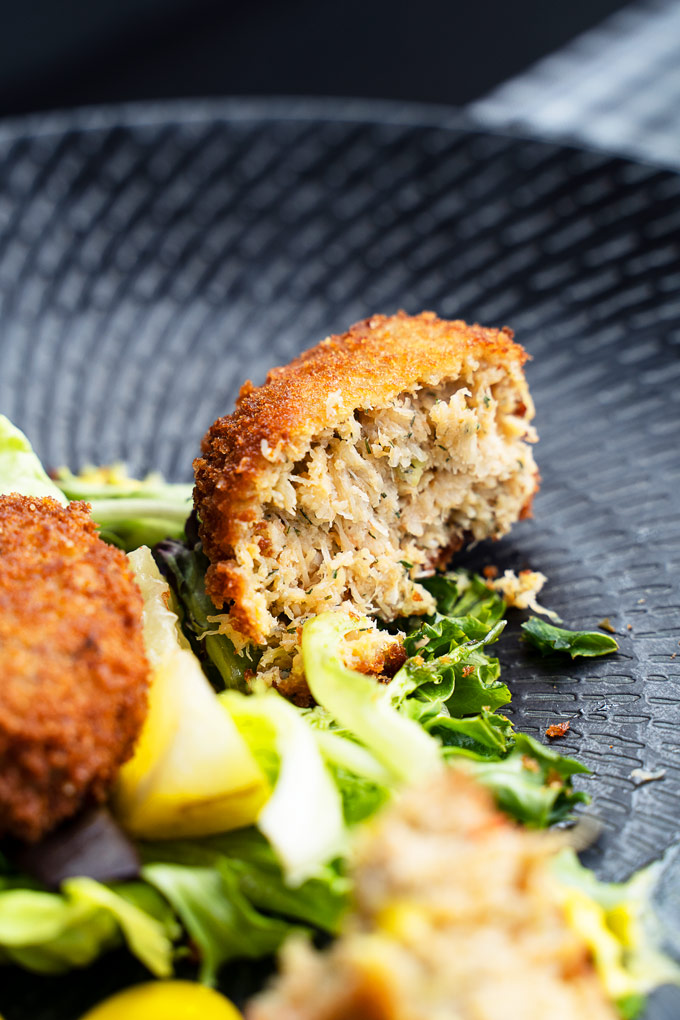 Surf & Turf – 1/2 BC dungeness crab, PEI striploin steak, cajun fries, salsa verde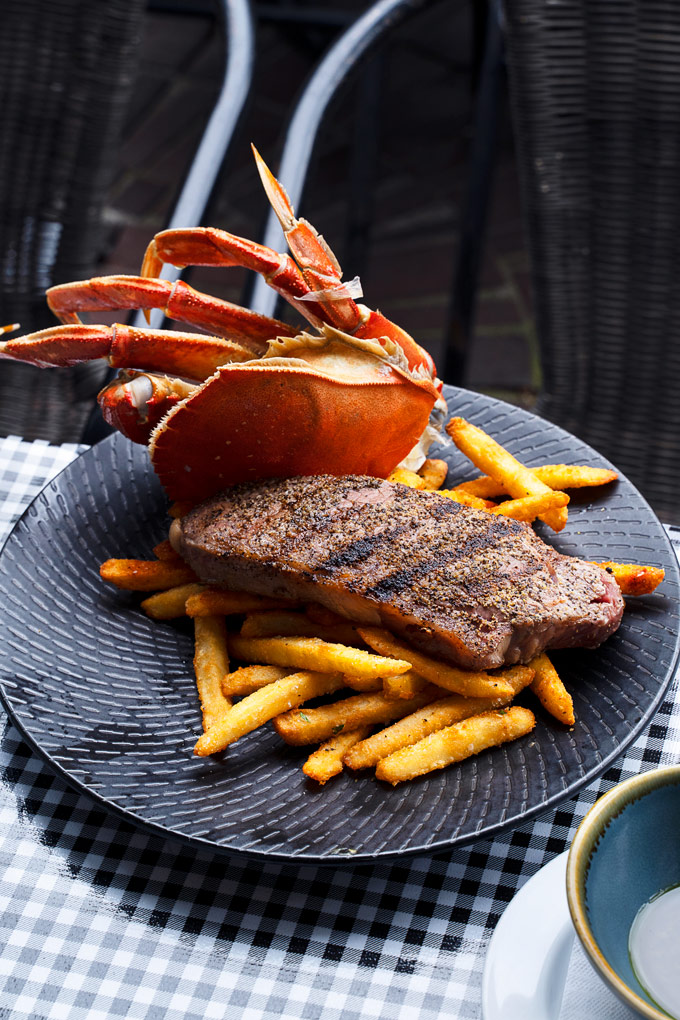 Crab & Prawn Spaghetti – BC dungeness crab, black tiger prawns, white wine butter lemon dill cream, parsley, garlic panko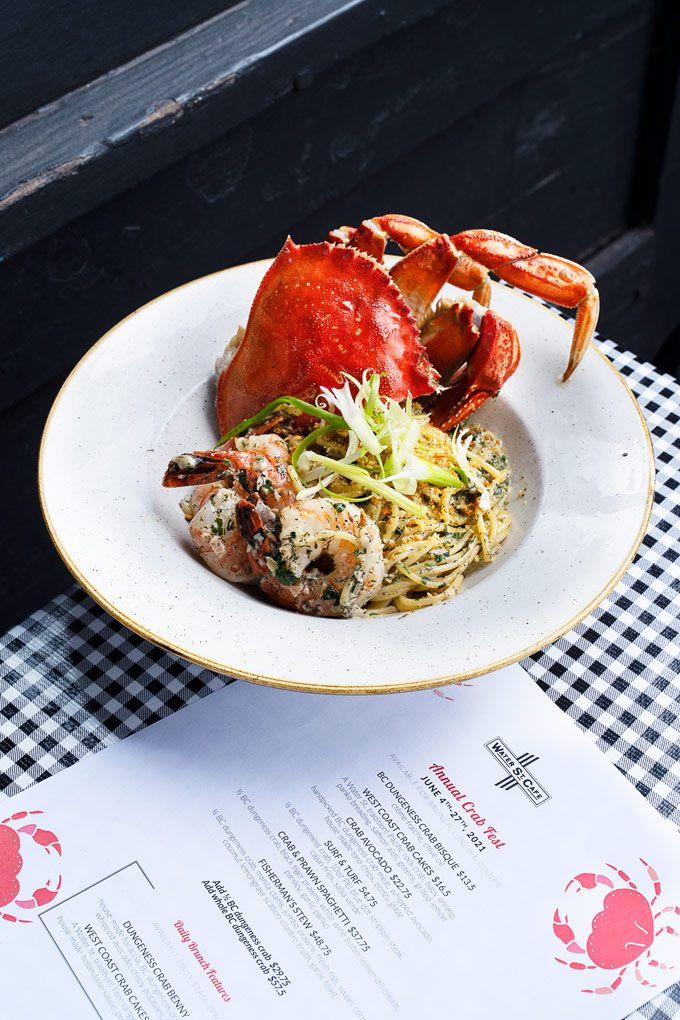 Fisherman's Stew
Fresh Crab Benny (Brunch)
Crab Cake Benny (Brunch)
I always have a great time at Water Street Café and their creative and delicious themed menus are enjoyable. There is something for everyone from lighter bites, to pasta, to brunch and Surf & Turf.
My favourites were the Crab Bisque, Crab Avocado, Crab & Spaghettis and the bennies for brunch are good (from what I tried last year).
Their extended patio has a great view of the Gastown Steamclock and is fun for people watching as well.
And if you didn't know, Water St Cafe is on my list of most romantic Vancouver restaurants.