Overfishing is one of the biggest threats to our oceans. Across Canada, the Ocean Wise program and its partners make it easy for consumers to choose sustainable seafood. Earlier this week, White Spot, Canada's longest running restaurant chain, rolled out their inaugural Ocean Wise menu at 65 White Spot locations across BC and Alberta. White Spot's Ocean Wise dishes have all been paired with local wines from the restaurant's 100% BC, VQA wine list, and beer from the BC craft beer program. Earlier this week, I tried a few new Ocean Wise items at White Spot.
Disclosure: All food and drinks in this review were complimentary. Opinions are my own.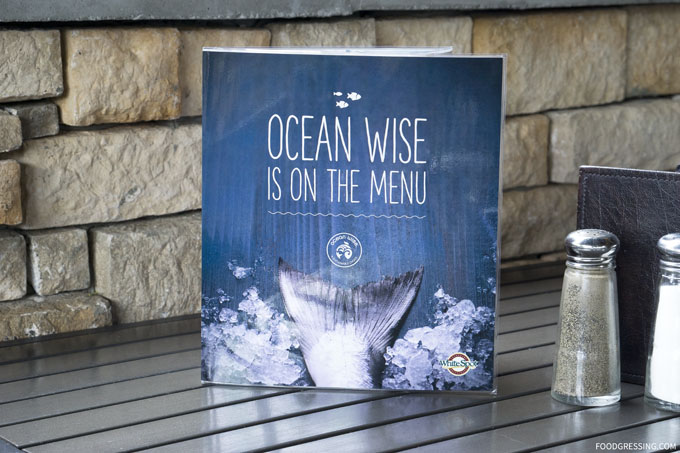 I'm a huge fan of tuna tataki so I was excited to see an Ocean Wise Ahi Tuna Tataki dish at White Spot ($12.99). The Ocean Wise Ahi tuna was seared and dressed with sesame ginger mayo. It was garnished with edamame, green onion, radish and sesame seeds. The tuna was seared perfectly and I loved the Asian-inspired flavours from the dressing and garnish. The suggested beer pairing is a Lions Summer Ale by Granville Island Brewing ($6 for Sleeve). It is a bright golden ale with fruity flavours balanced with slight tartness and subtle malts. A perfect pairing with the tuna tataki in my opinion.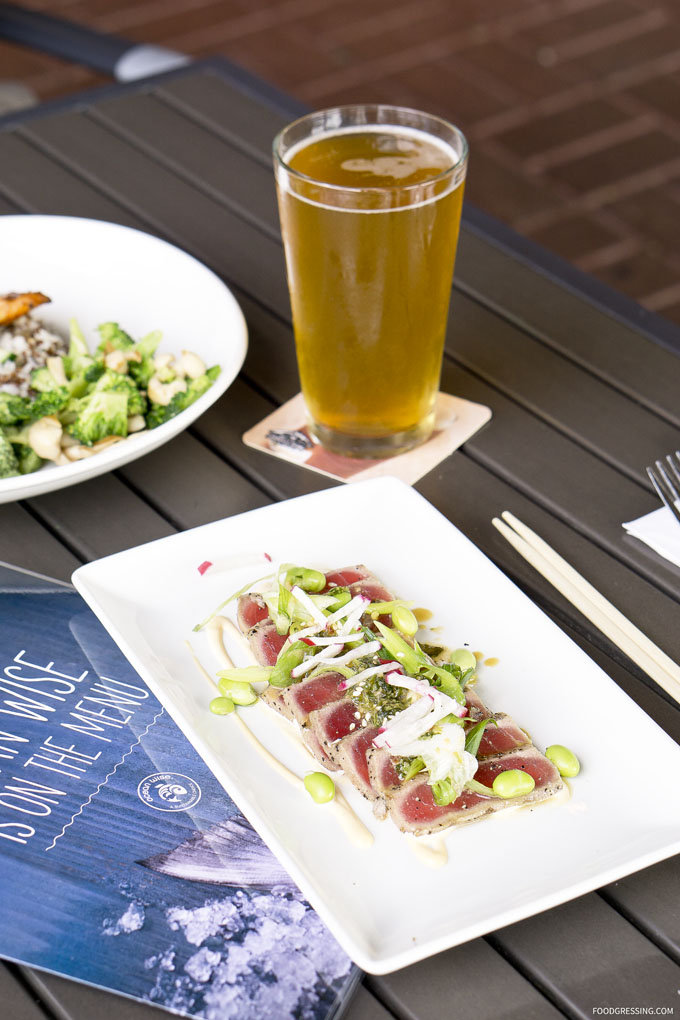 Also new on the Ocean Wise menu is Wild Salmon Donburi ($17.99). This dish features a chargrilled soy glazed Sockeye salmon served over jasmine rice and red quinoa. The garnishes were broccoli, Shimeji mushroom gomae, edamame, cucumber, radish and Campari tomatoes. I really loved the Shimeji mushroom gomae which was very creamy in texture and nutty in flavour. I was scrapping until the last bit of it. The jasmine rice and red quinoa mix made for a healthier carbohydrate side than plain white rice. The salmon was very flaky and had a slight sweet taste. An overall light entree that won't make you feel food comatose afterwards. The wine pairing was a Pinot Gris by Red Rooster Winery ($6 for 6 oz); it has flavours of pear, honeydew, melon, fresh citrus and a hint of spice.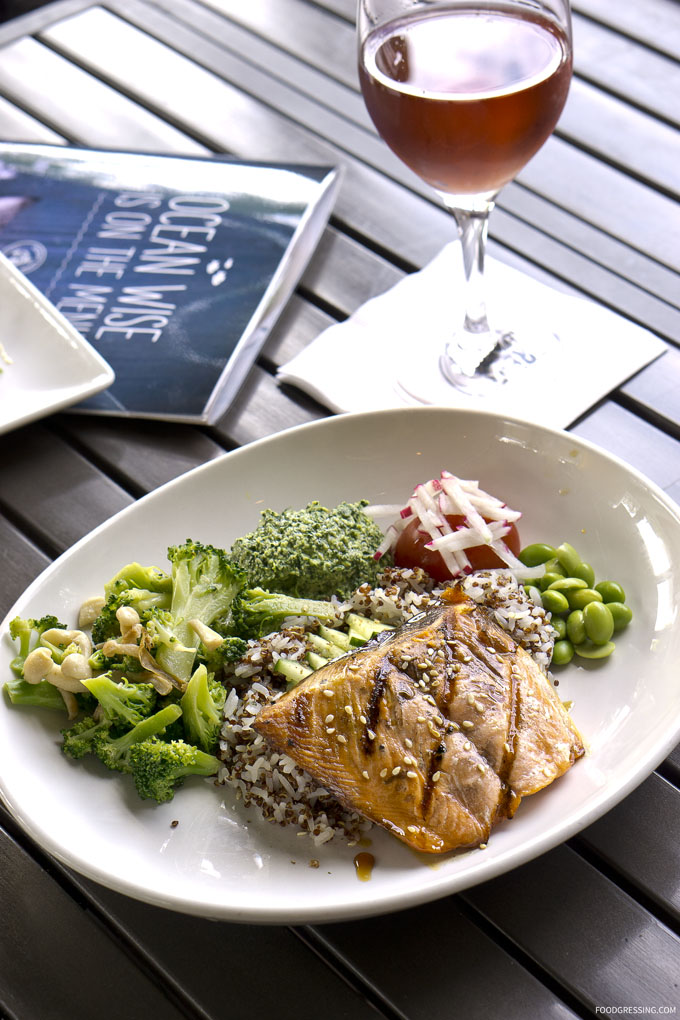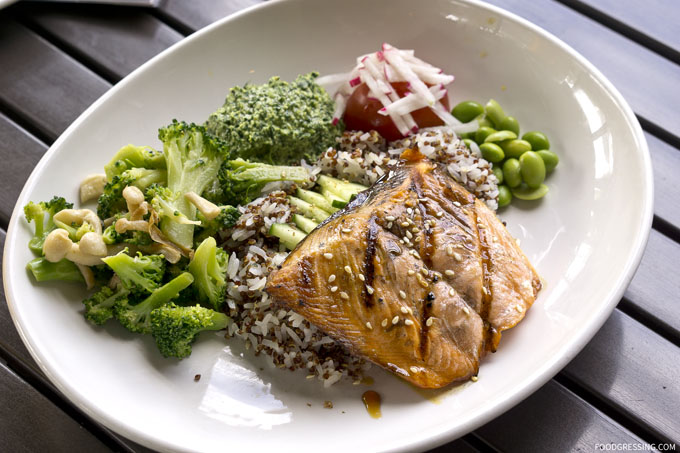 Other Ocean Wise menu items on White Spot's menu include the Mexicali Fish Tacos, Toasted Shrimp Sandwich, Clam Chowder, and Seared Ahi Tuna Salad. White Spot's premium QSA brand Triple O's also servers an Ocean Wise Fish burger along with their Fish and Chips.
For more information on White Spot's new Ocean Wise menu, visit www.whitespot.ca/oceanwise