For more than nine decades, White Spot has proudly supported local growers.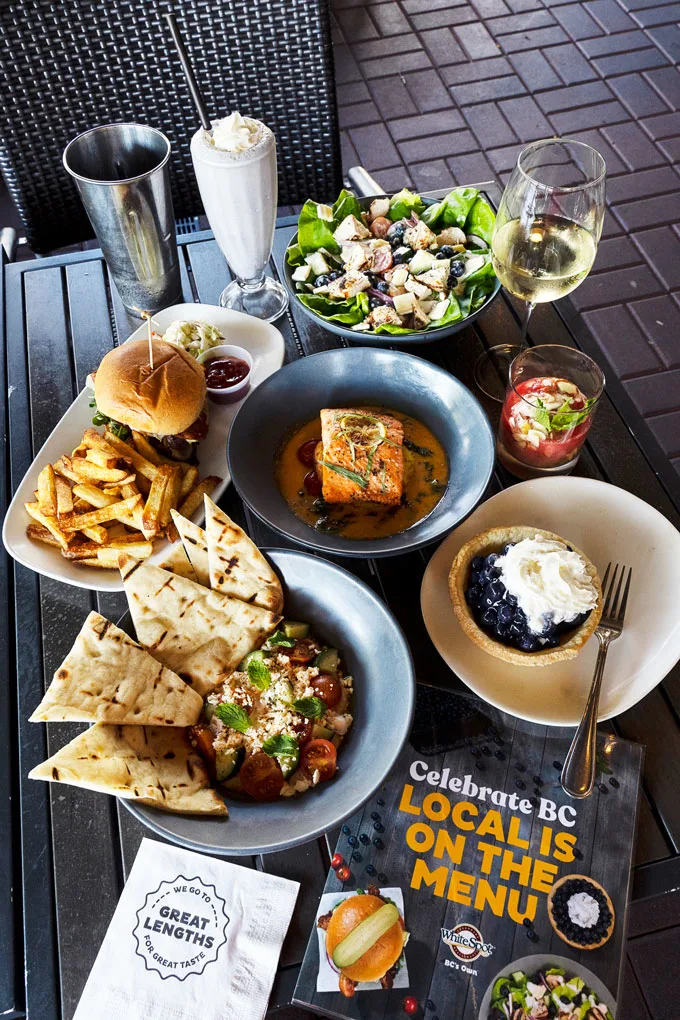 This summer, the iconic B.C. restaurant chain — the longest running in Canada —
celebrates its tradition of supporting local by introducing a new 'Celebrate BC' menu
across locations province-wide from until September 4.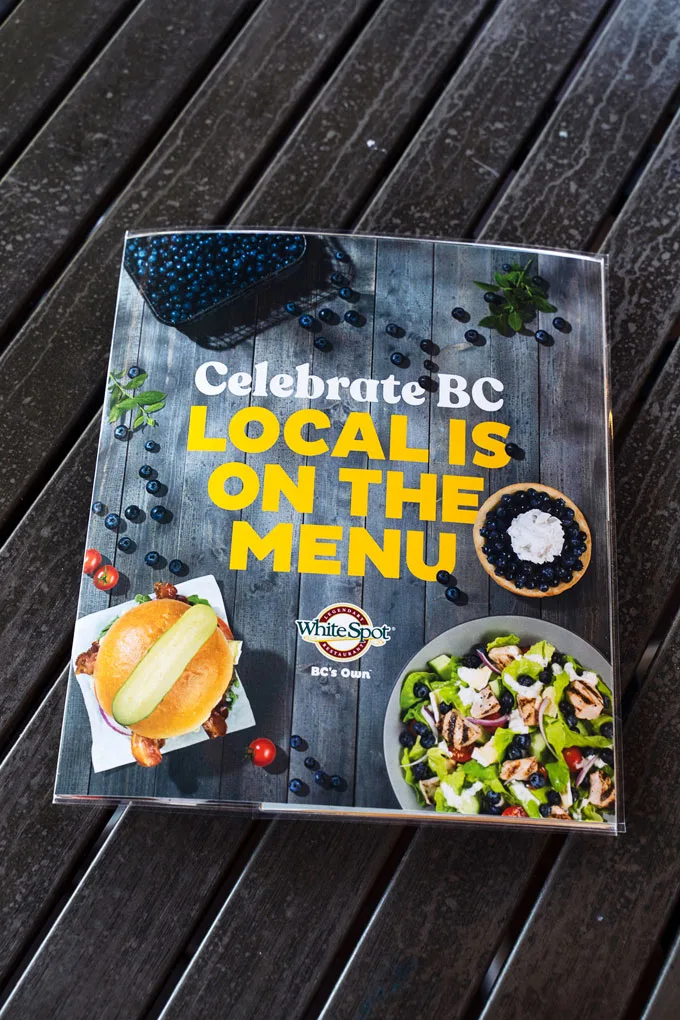 The new "Celebrate BC" menu items highlight BC's bounty, and the variety, quality, and
freshness of local ingredients that are at their peak this time of year.
Did you know? White Spot Restaurants buys more fresh, locally-grown produce than
any other full-service restaurant chain in the province.
Celebrate BC menu items include:
Celebrate Summer Hummus & Tzatziki Dip
Garlic hummus & tzatziki, BC cucumbers, BC cherry tomatoes, feta, red onion & mint with chargrilled flatbread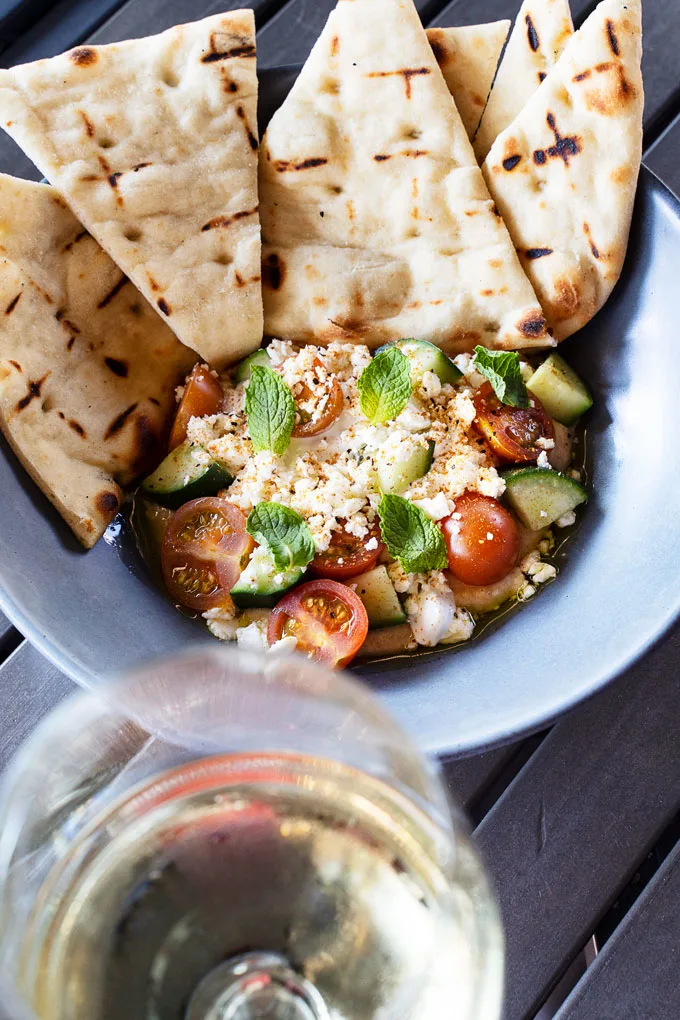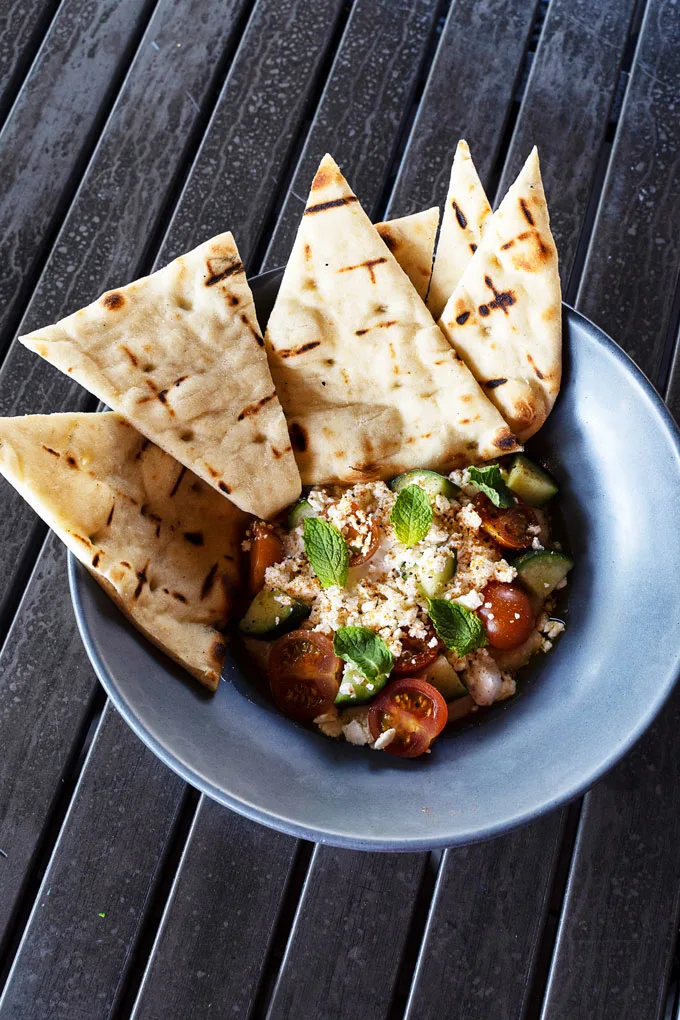 BC Summer Salad
Fresh BC lemon-chargrilled chicken breast, BC blueberries, Golden Ears Cheesecrafters Brie, local cucumbers, cherry tomatoes, butter lettuce & red onion. Cucumber ranch dressing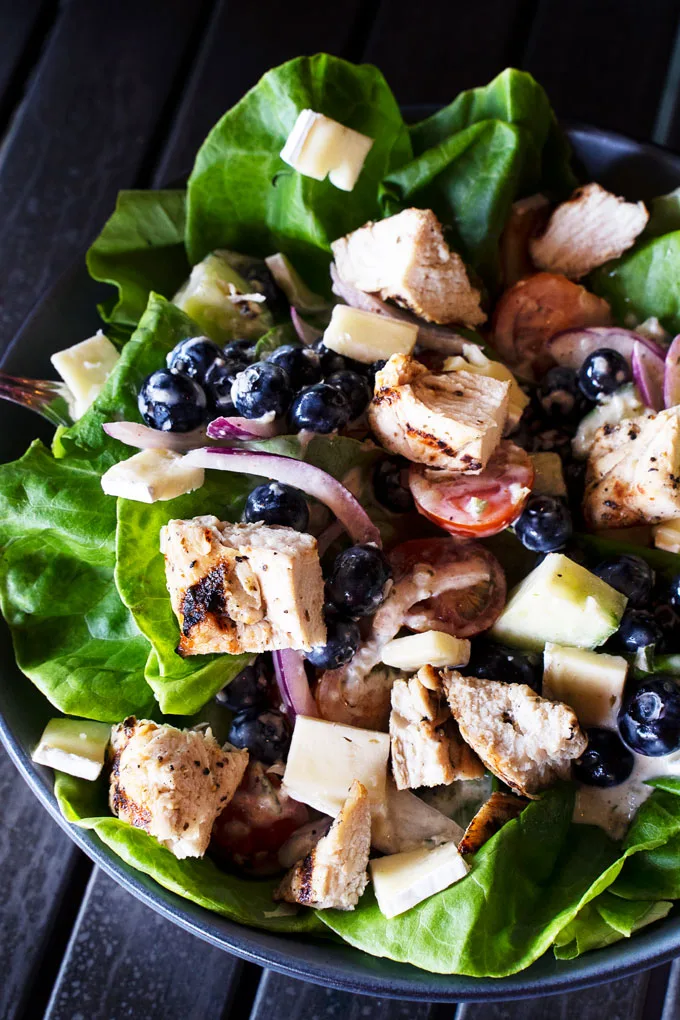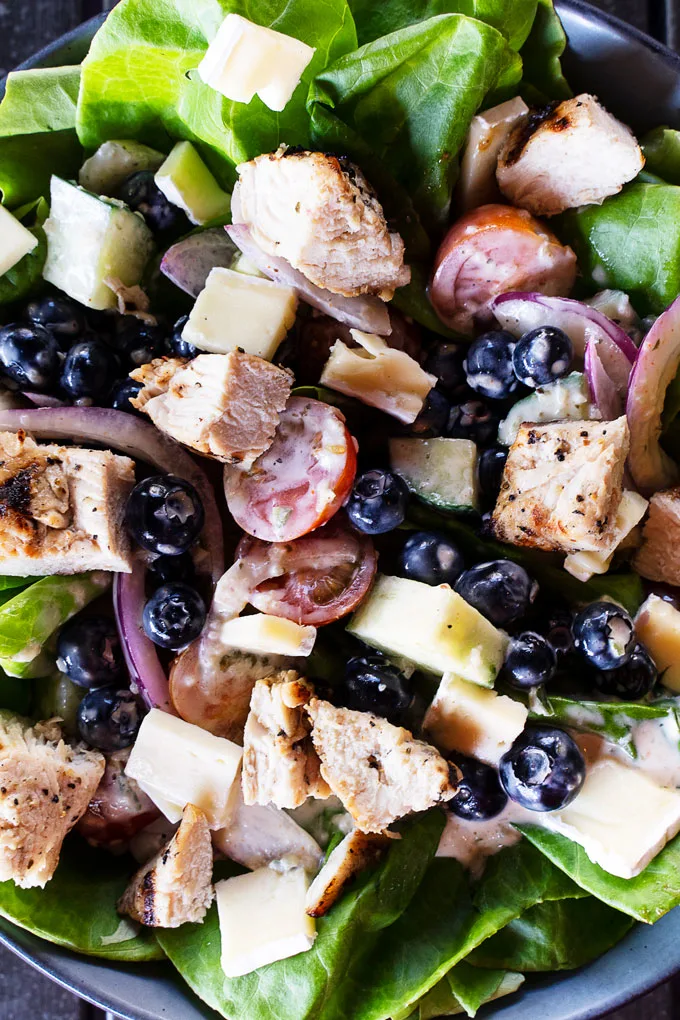 Steelhead Florentine Bowl
Featuring Ocean Wise Steelhead sustainably raised and caught from the deep, cold, clean waters of Lois Lake, B.C. Comes with Parmesan potato cake with mushrooms, spinach & BC vine-ripened cherry tomatoes in a rosé sauce.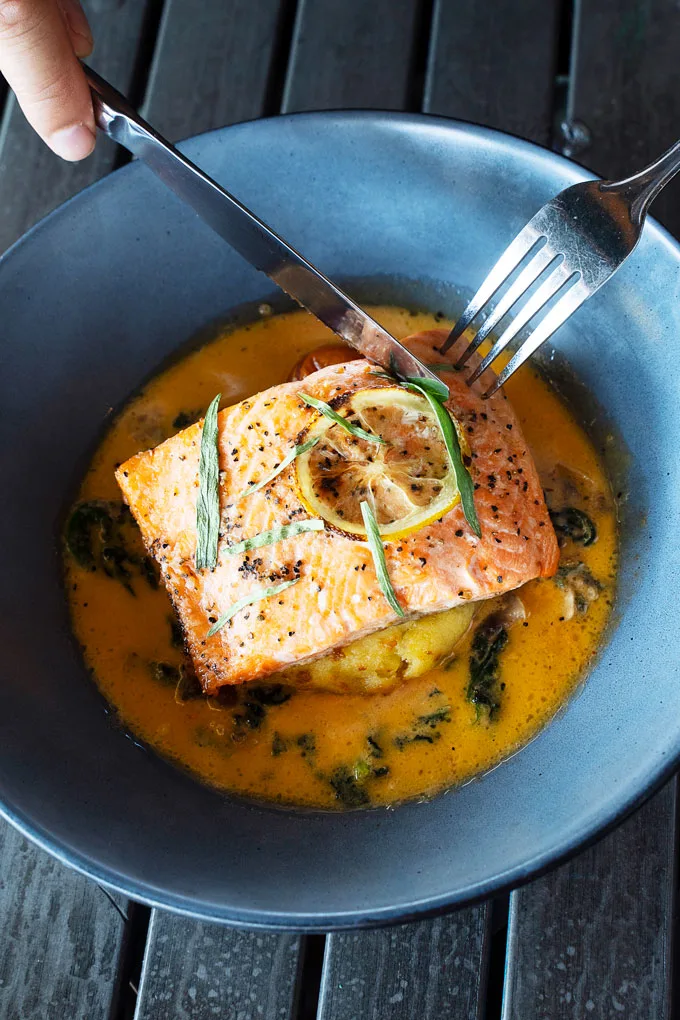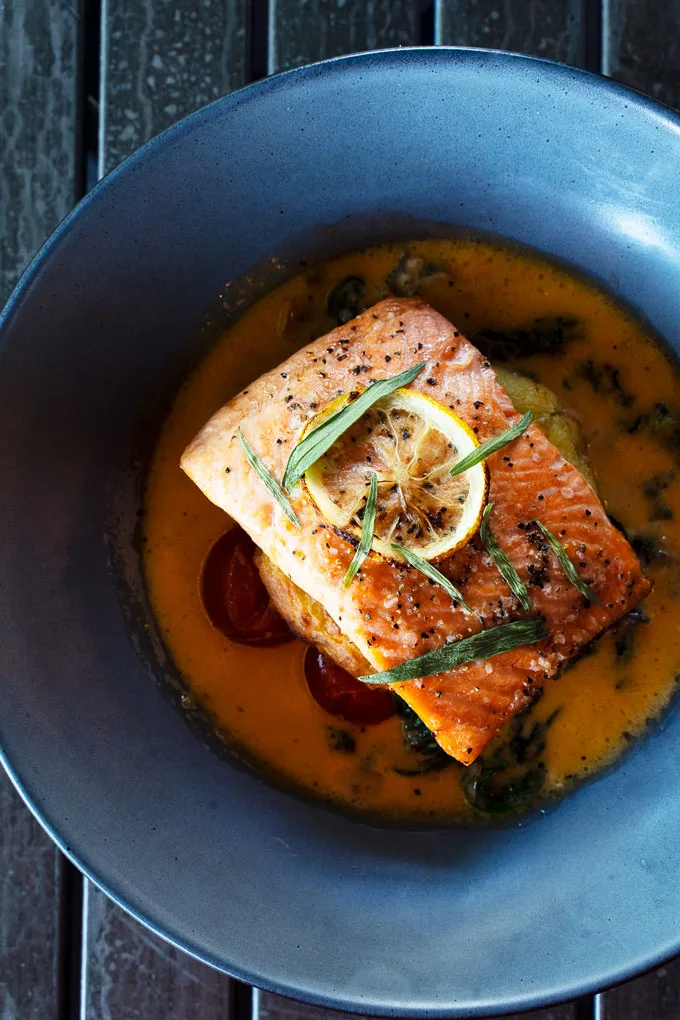 BC Brie & Bacon BBQ Chicken Burger
Fresh BC Chicken breast with Golden Ears Cheesecrafters Brie, BC Blueberry Bourbon BBQ sauce, bacon, arugula, tomato, red onion & roasted garlic aioli. Served with Kennebec fries & creamy coleslaw.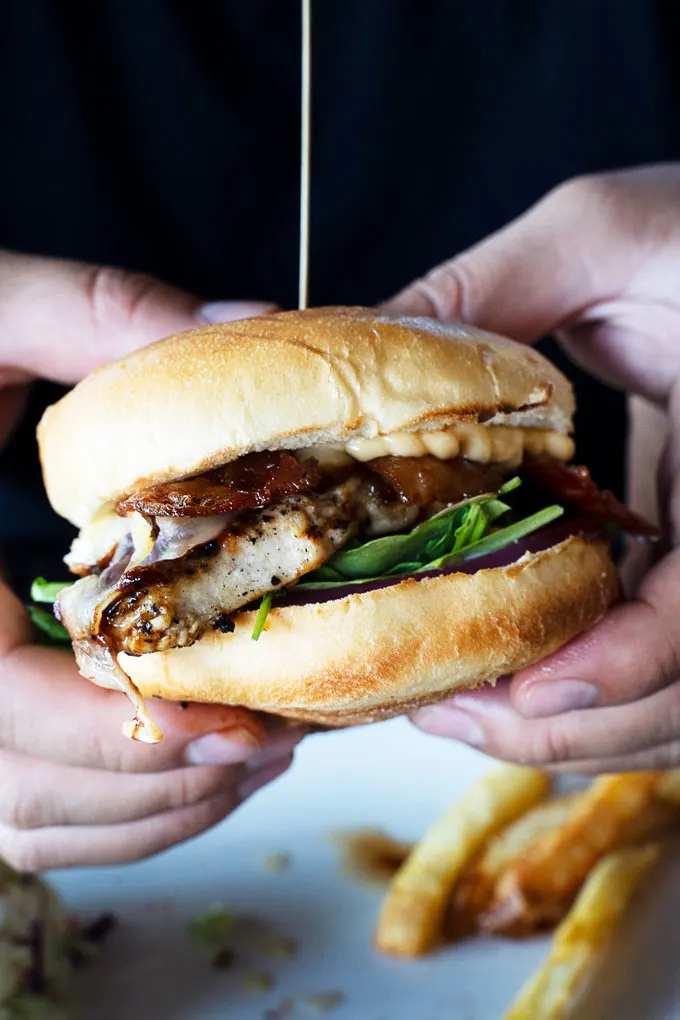 BC Blueberry Pie
featuring fresh B.C. Blueberries sourced through Silver Valley Farms in Maple Ridge, and grown throughout the Fraser Valley.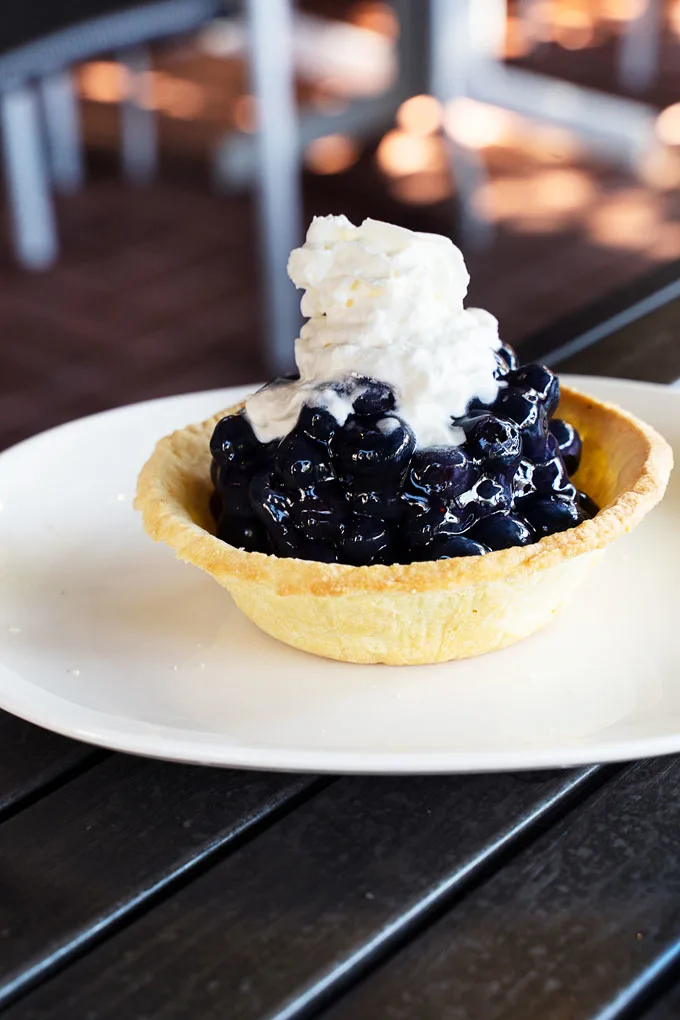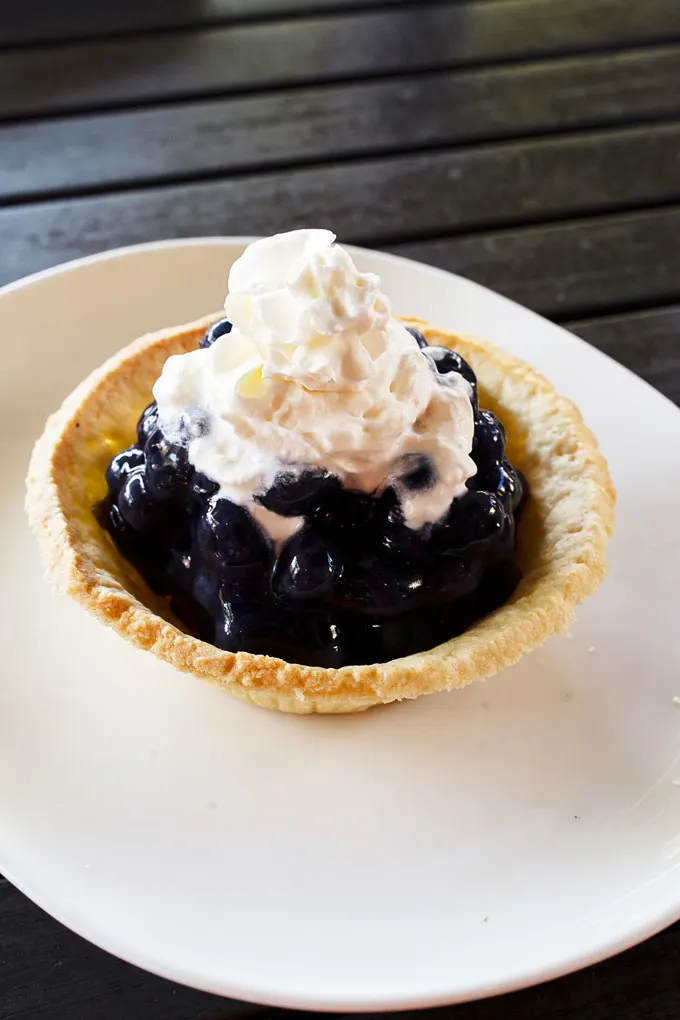 Caramelized Pineapple Gelato Coupe
A dairy-free, vegan treat from our R + D Kitchen by White Spot test restaurant in Burnaby. Vanilla, made-in-BC, gelato, roasted pineapple & mint, almonds & strawberry coulis.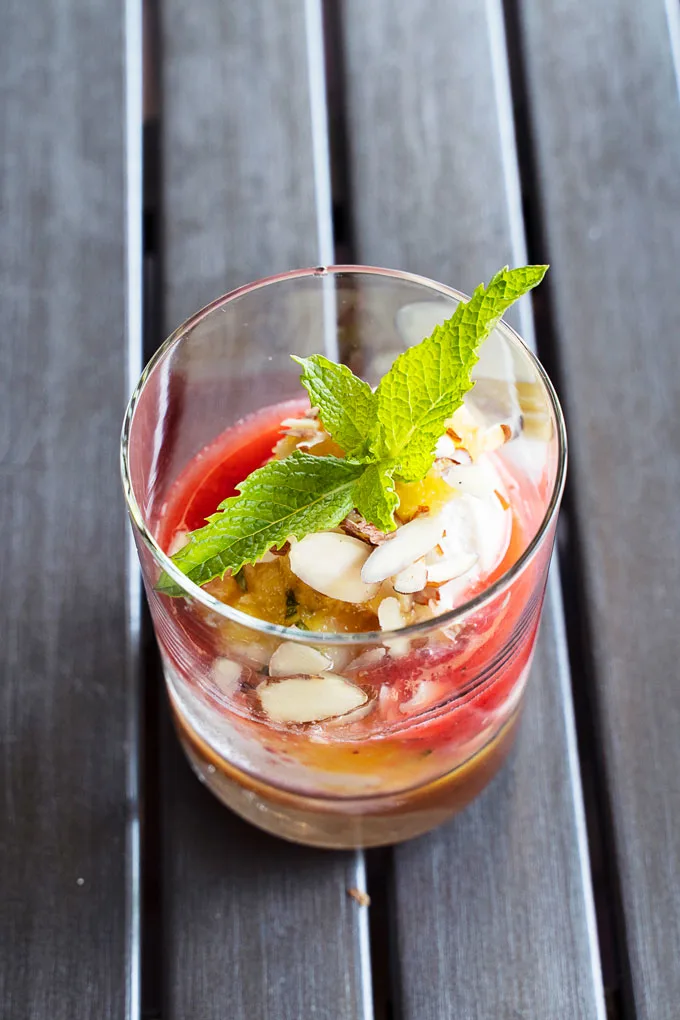 BC Blueberry Milkshake
BC Blueberries, premium-rich vanilla bean ice cream from Vancouver Island, hand-scooped with a malt cup on the side.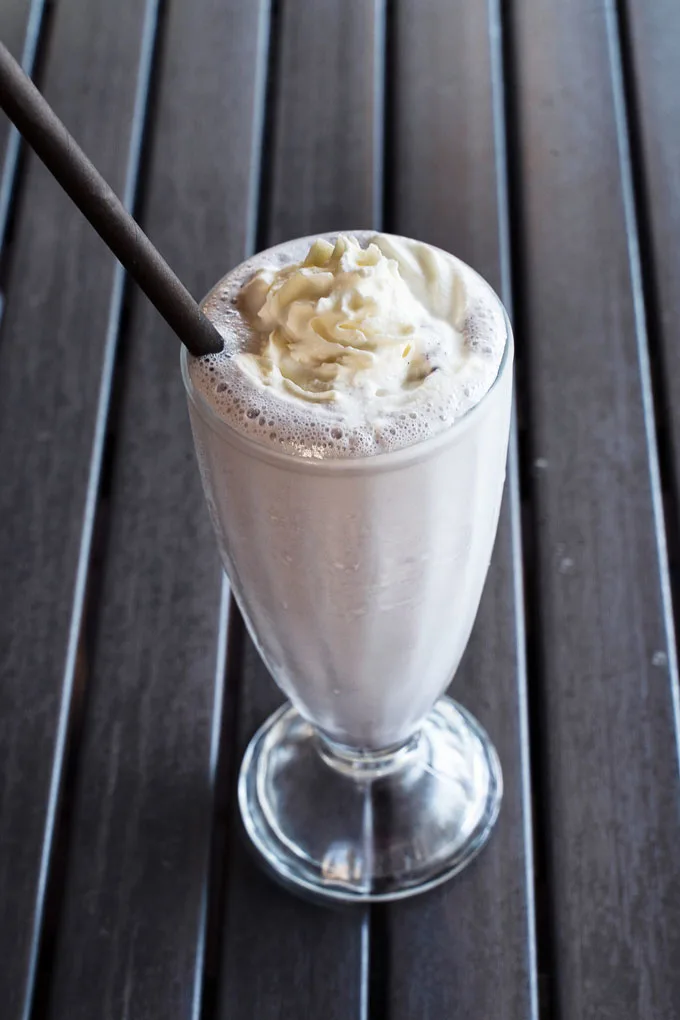 White Spot is proud to offer a 100% B.C. VQA wine list. They also have recommended
pairings with the Celebrate BC menu.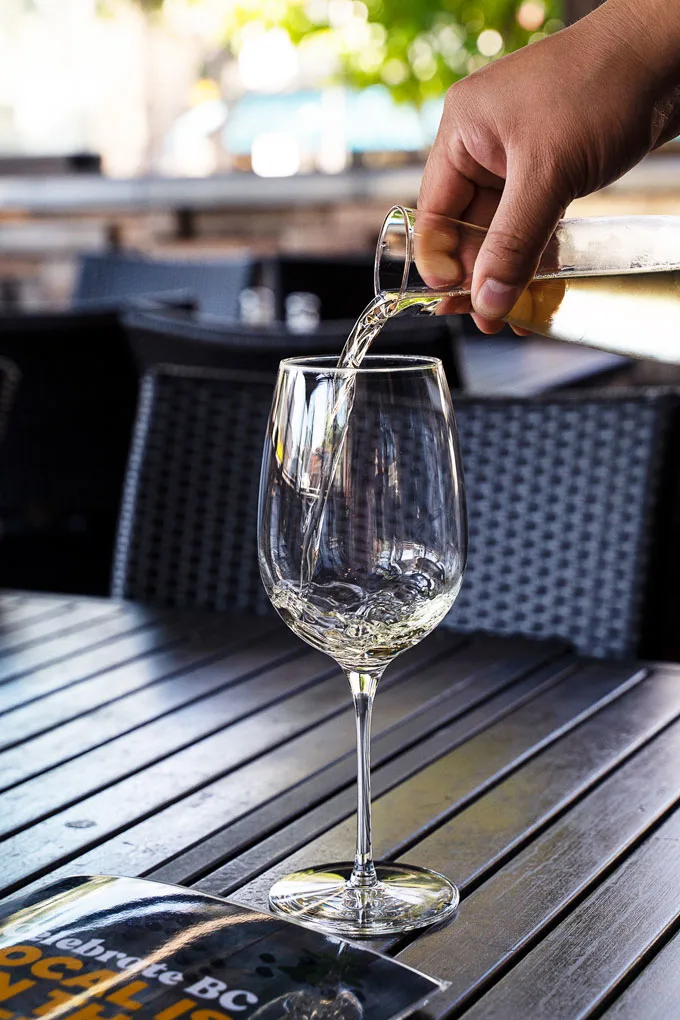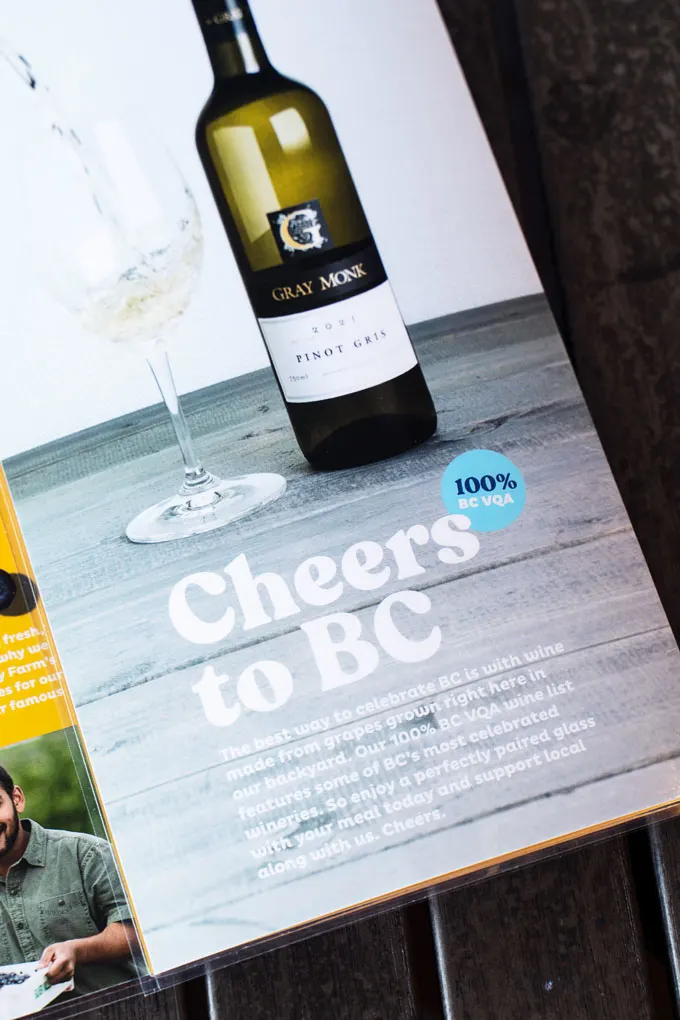 Be sure to head to your local White Spot to try the Celebrate BC menu before it ends on September 4.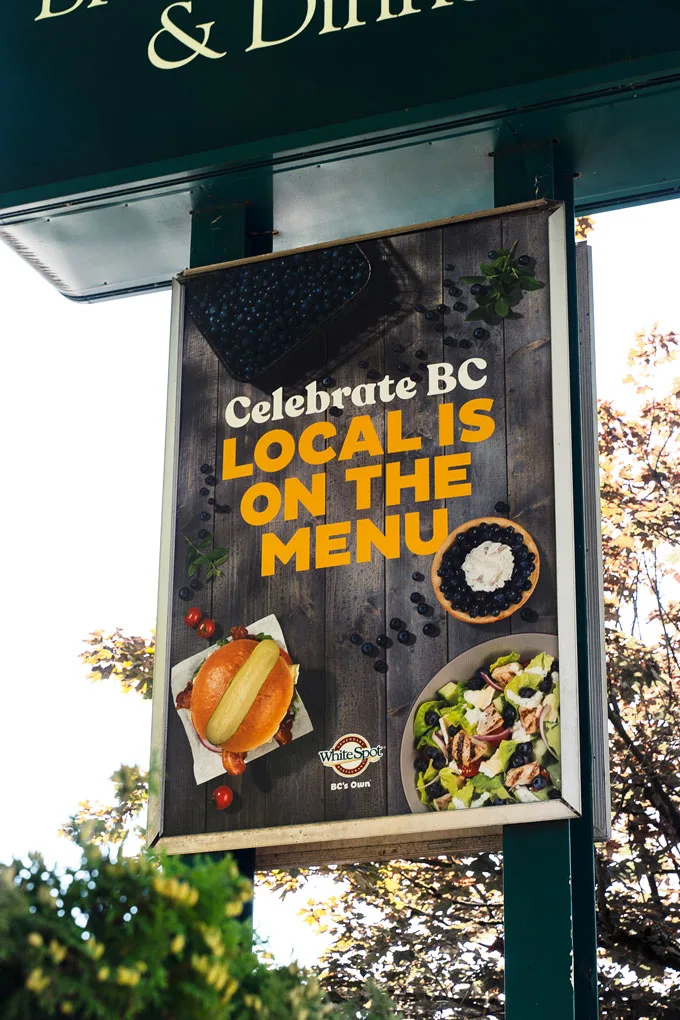 Disclosure: This is a sponsored post.