White Heather Tea Room is known for being one the best afternoon tea in Victoria and places to eat in Victoria.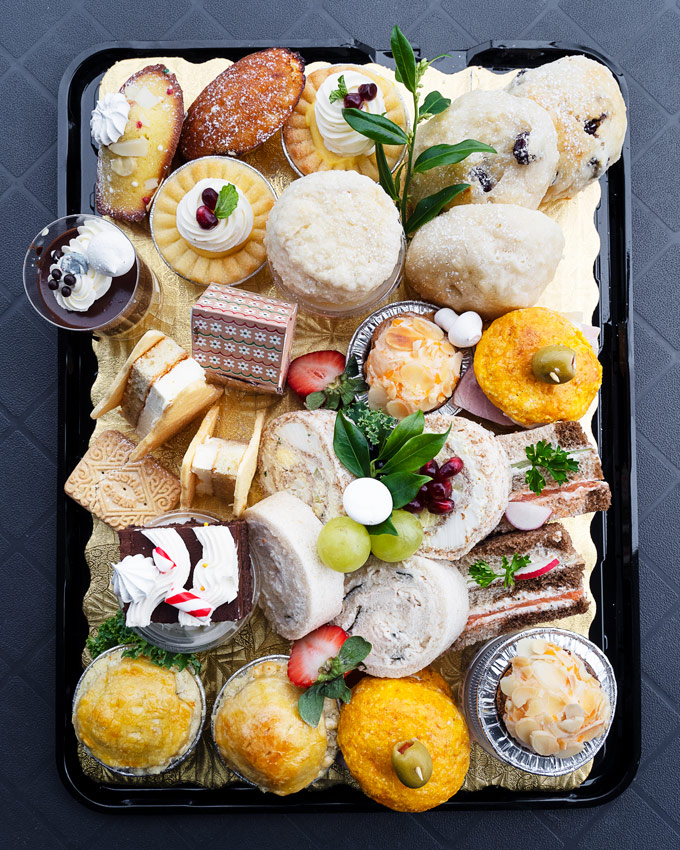 I picked up their afternoon tea set which was not only beautifully packaged but also very fresh and delicious.
Here's what was included:
SCONES
– Buttermilk cream tea scones
– Cranberry and orange tea scones with lemon curd, raspberry jam, WHTR cream
– Claudette's traditional mini tortierres with veal, pork and root vegetables
SAVOURIES
– Chicken and mint rolled pinwheel
– Egg salad, olives, radish, parsley rolled pinwheel
– Smoked salmon, cucumber and cream cheese tea sandwich
– Roasted savoury yam scones with blackforest ham, pineapple, honey mustard
SWEETS
– White Heather's homemade custard cream cookie tea cake: buttermilk cream tea cake with German buttercream, Old Bird custard cookies
– Sour cherry bakewell madeleine: sour cherry madeleines with toasted almonds, sour cherry jam and meringue kisses
– Eggnog tarts: eggnog custard, fresh chantilly in buttery tart shell
– Spiced whiskey truffle: 70% dark chocolate ganache with Spicedbox Whiskey, with notes of vanilla, peppers and spices.
– Winter woodland orange and chocolate cremeux: orange jelly with orange and dark chocolate cremeux, puffed rice chocolate crispies, meringue
mushrooms
– Peppermint hot chocolate brownie: Minda's fudgey brownie, whipped chocolate ganache, peppermint buttercream, chocolate bark, candy cane and meringue kisses
– Griswold's Christmas Tree Ornament: coconut white chocolate mousse, passionfruit cremeux, mango glaze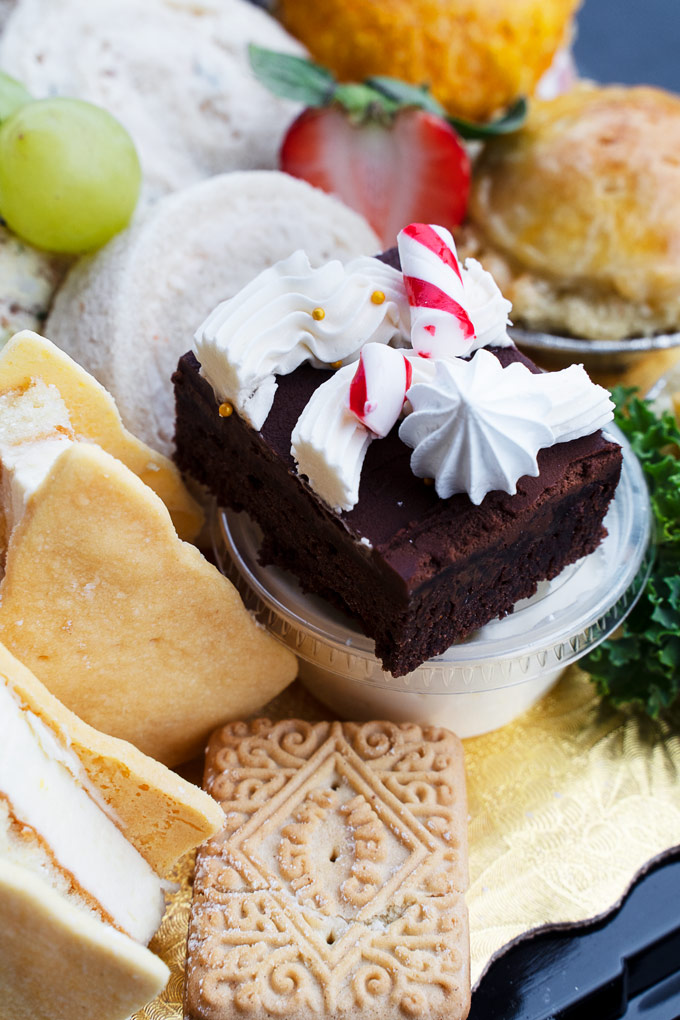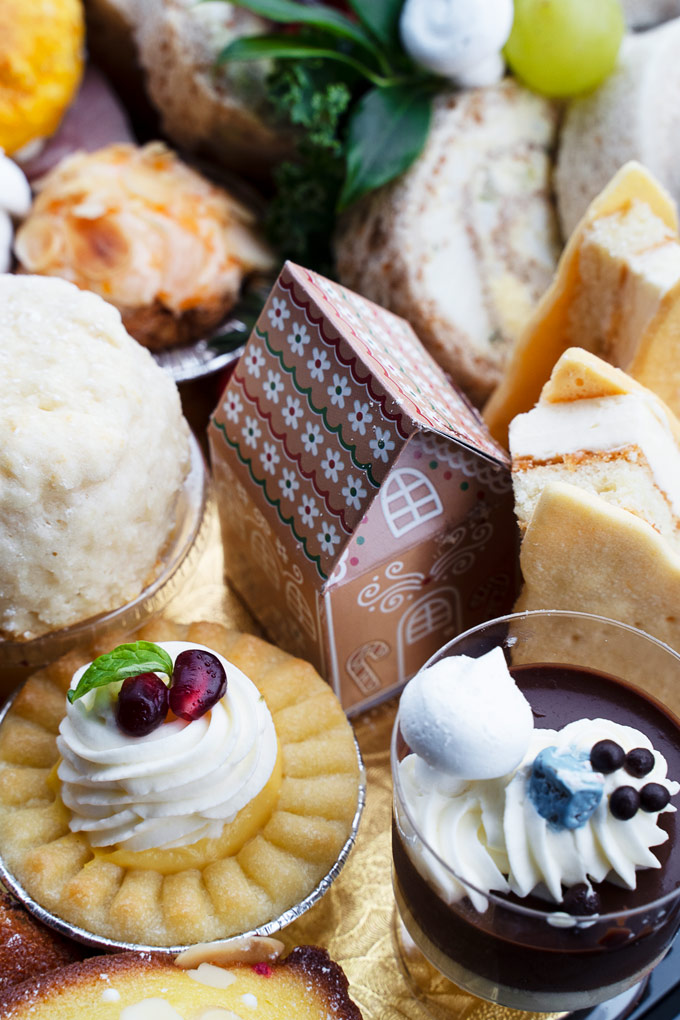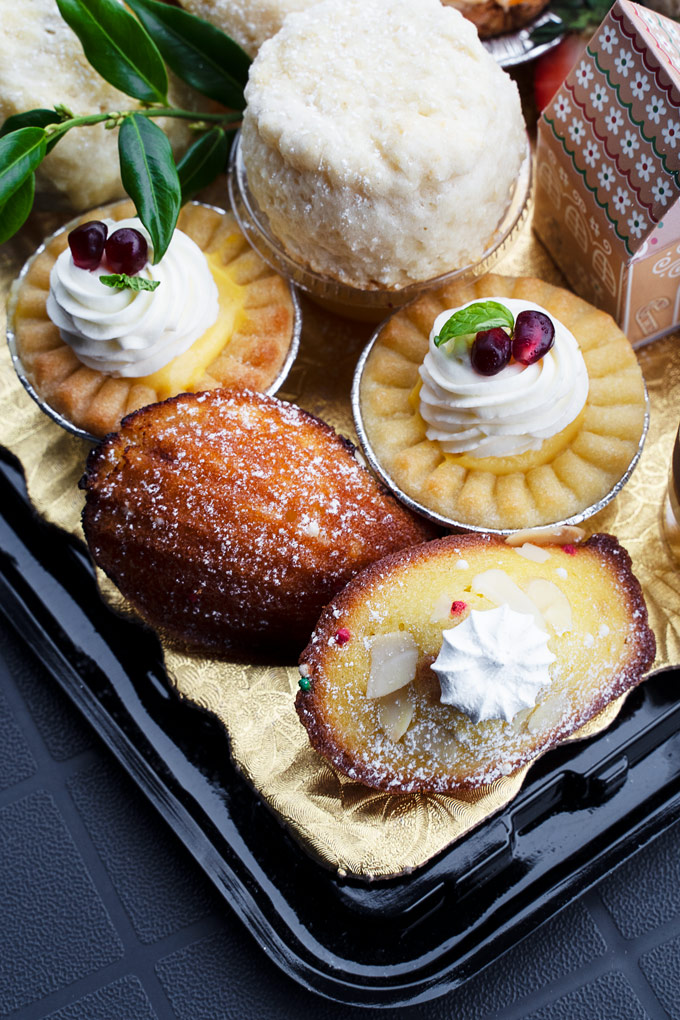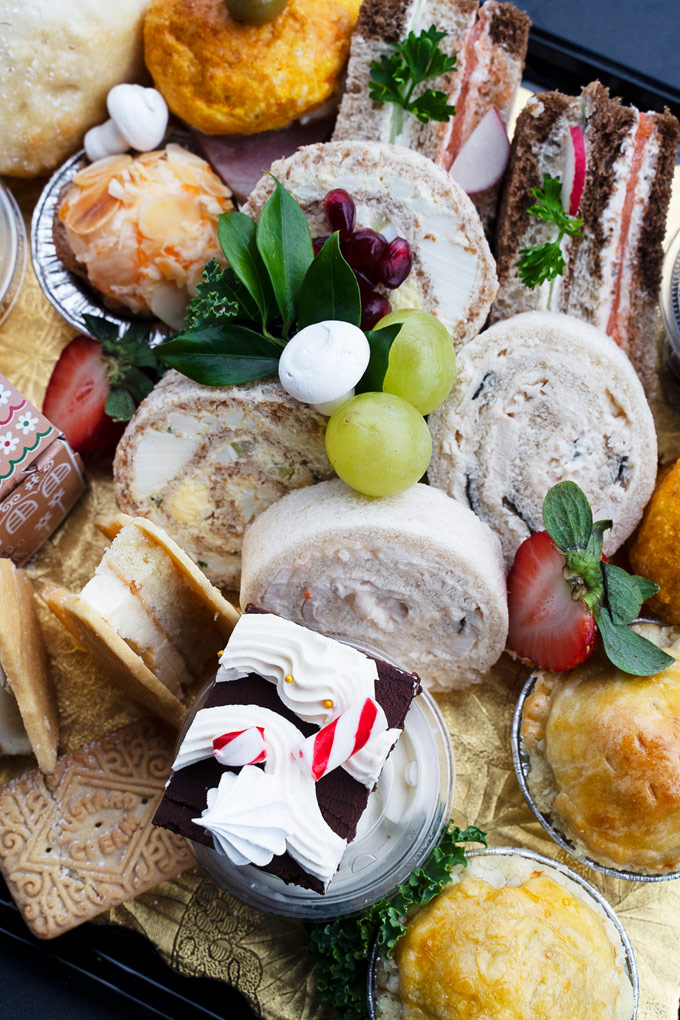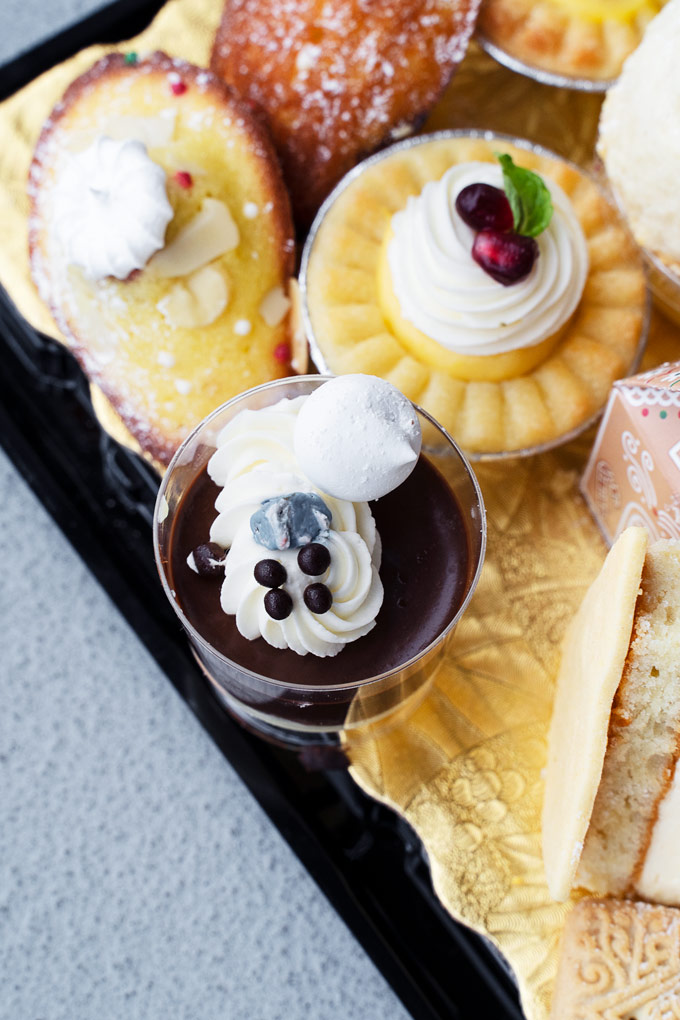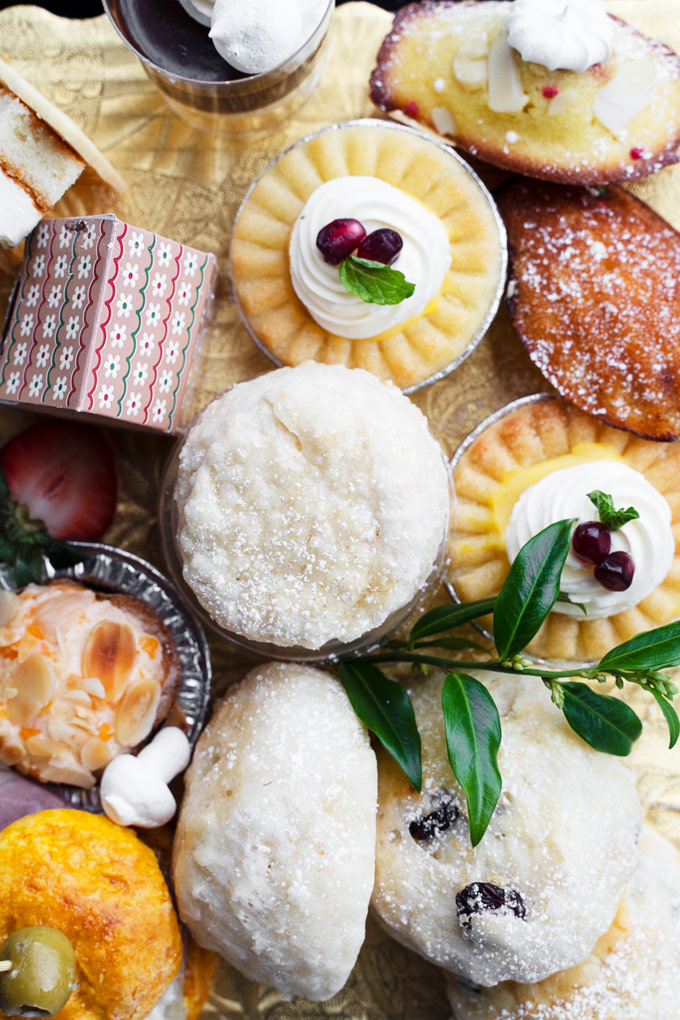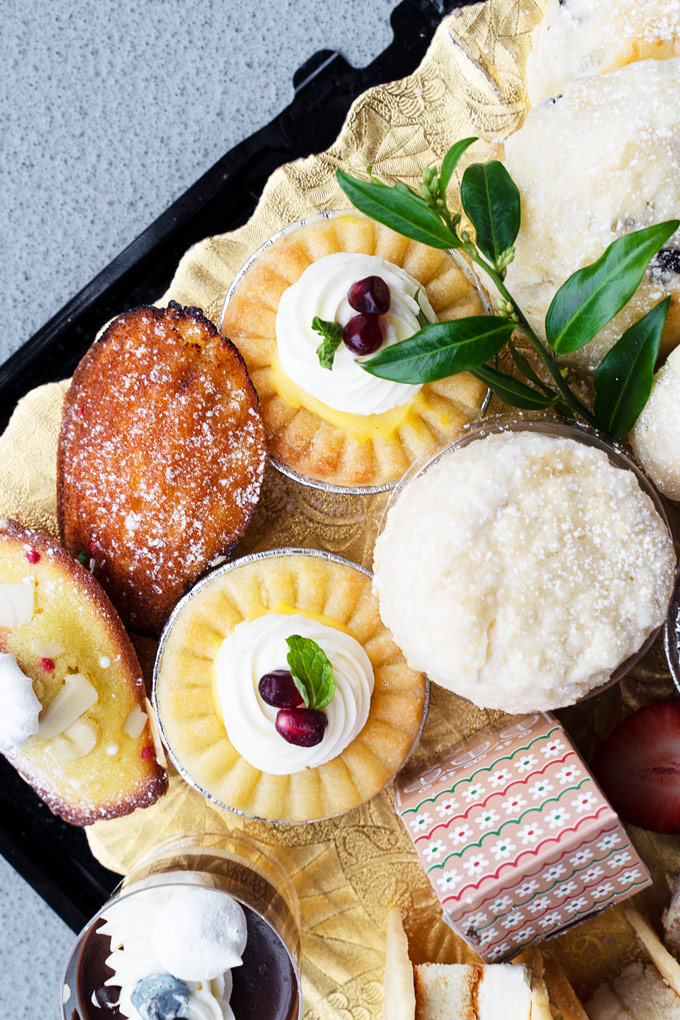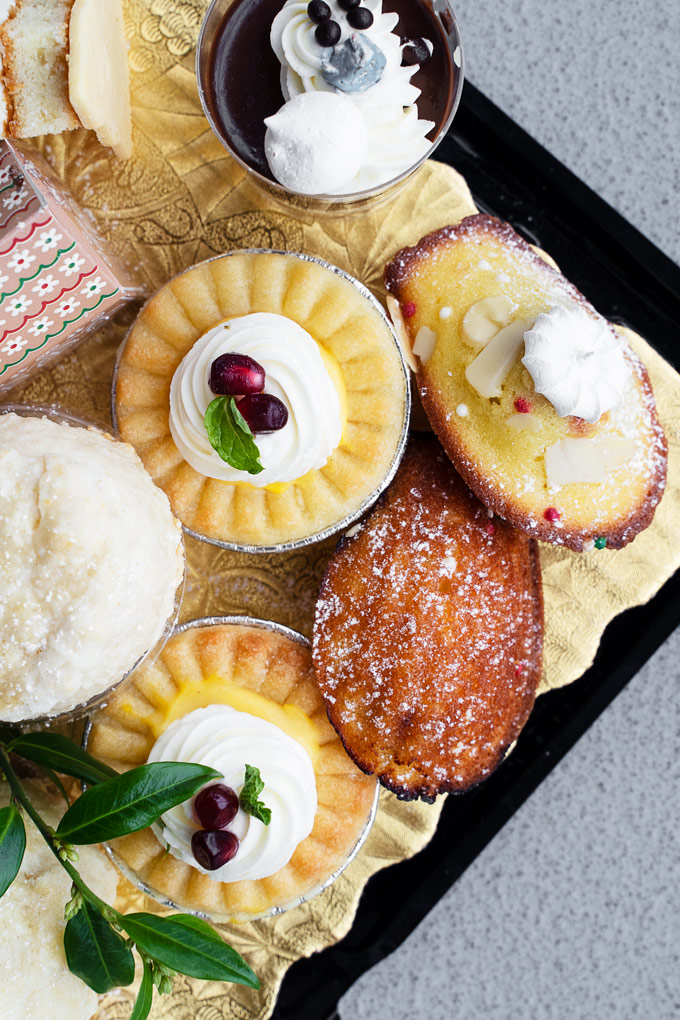 I preordered online and picked up from them at their location in Oak Bay. Fantastic experience overall!
www.whiteheather-tearoom.com
1885 Oak Bay Ave, Victoria, BC