Steeped in British history, Victoria has been rich with tea culture since the 1840s when the British first introduced the practice of sipping tea and nibbling on sandwiches in the afternoon.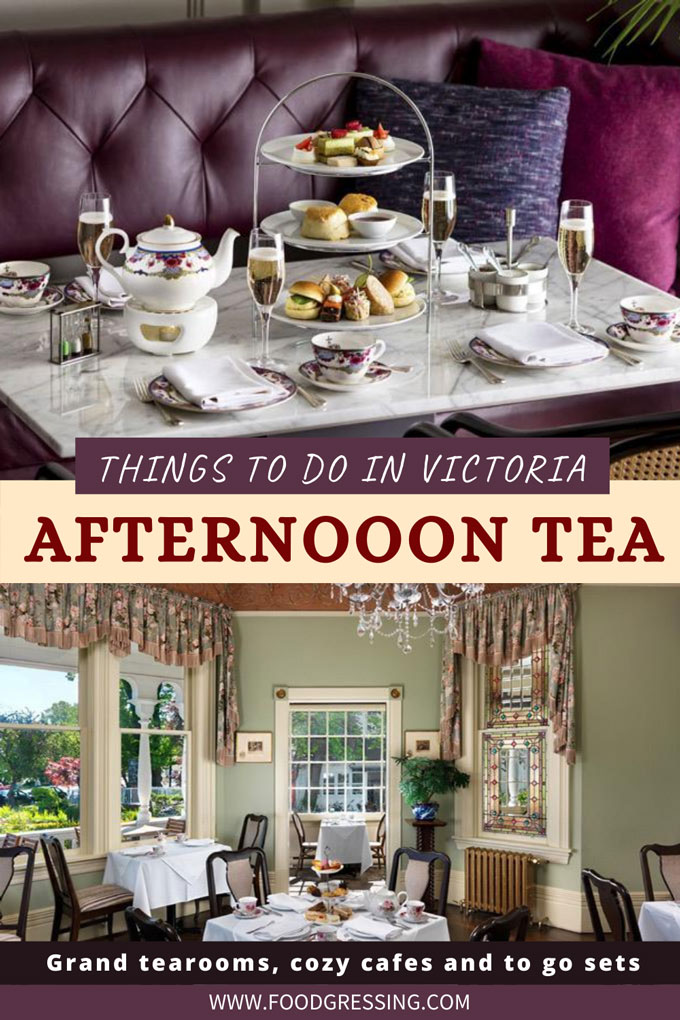 In true Victorian style, this time-honoured tradition is alive and well in Victoria BC, with some modern West Coast flair mixed in. You'll find exotic infused teas, Asian-influenced menus and treats made from locally sourced ingredients.
From grand tearooms, cozy cafes and to go picnic options, here are a few places where you can enjoy afternoon tea in Victoria.
Fairmont Empress
For an elevated culinary experience, visit the Fairmont Empress to indulge in their iconic afternoon tea. Tea at the Empress has been proudly serving freshly prepared scones and tea pastries to more than 80,000 guests annually.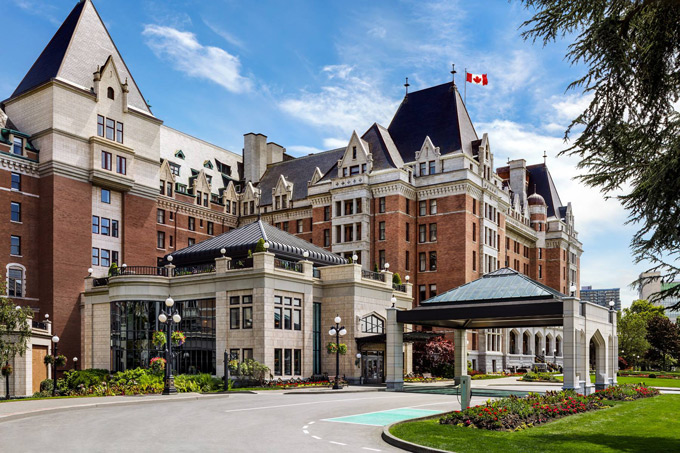 On your tea tiers, you'll find a menu featuring fresh, locally sourced ingredients. The strawberry jam for their freshly baked scones is made in-house from local berries, honey from their own bee hives and lavender from their rooftop garden. The teas are ethically sourced from the top tea producers in the world.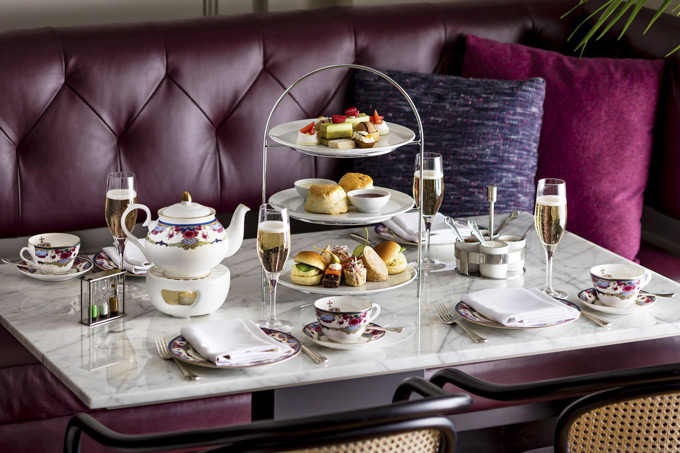 Dine-in is available as well as a special Tea to Go box. The Empress Tea To Go Box is filled with the same sweet and savory delicacies that are found on the tea tier – made fresh daily and comes with iced tea instead of hot tea but still made from our famous Empress pekoe tea.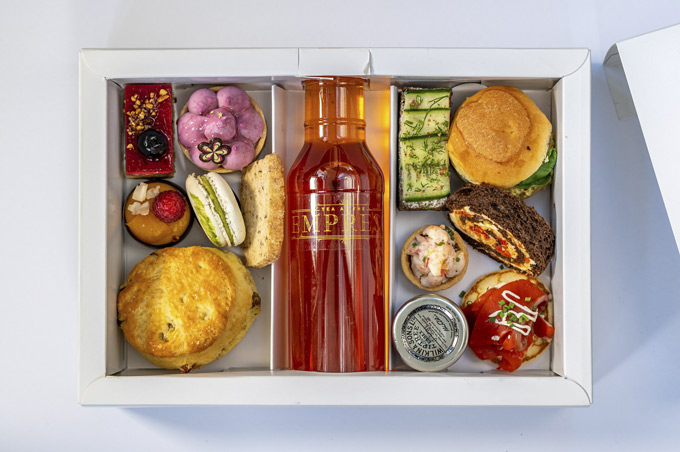 Fairmont Empress
721 Government St, Victoria, BC
www.teaattheempress.com
White Heather Tea Room
The White Heather Tea Room in Oak Bay is offering Afternoon tea sets to go in different varieties.
Their Ultra Three-Course Afternoon Tea ($90) includes an assortment of delicately prepared, plumped and fluffed amuse-bouche & hors d'oeuvre & other pleasurable delights.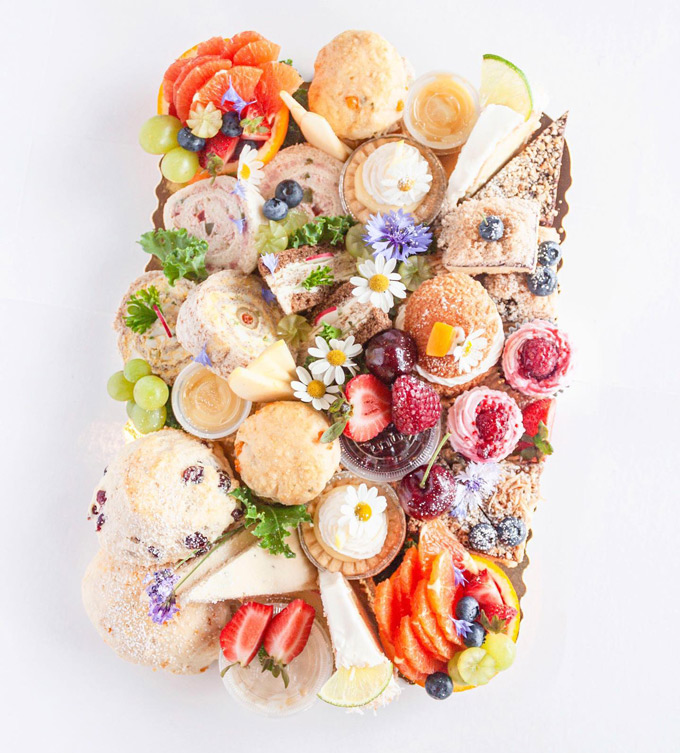 They also have Afternoon Tea Box Lite; Buffet of Tea Sandwiches & Scones; and more.
White Heather Tea Room
1885 Oak Bay Ave, Victoria, BC
www.whiteheather-tearoom.com
Pendray Inn and Tea House
The Pendray Tea House located inside the Victorian-style Pendray Inn offers afternoon tea sets served with TWG teas.
You'll find Traditional Afternoon Tea, Vegan Tea, and a new to-go option. All of the seafood products in their items are Ocean Wise sustainable.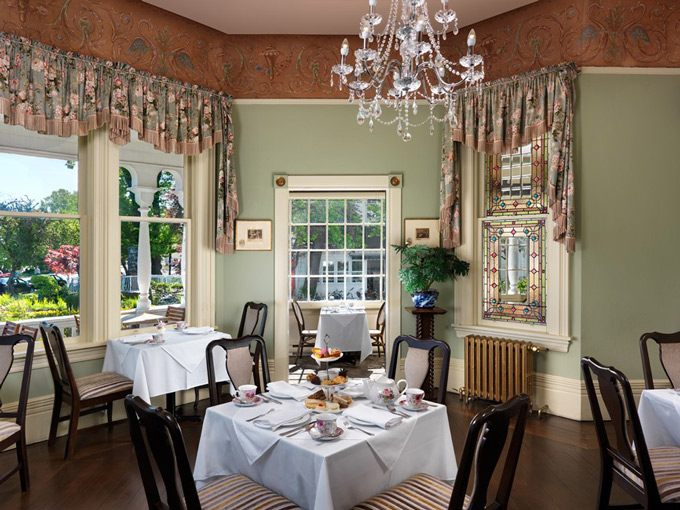 Pendray Inn and Tea House
309 Belleville St, Victoria, BC
www.pendrayinnandteahouse.com/pendray-tea-house.html
The Butchart Gardens
The Dining Room at The Butchart Gardens is open for Afternoon Tea from 11:30 am – 3 pm.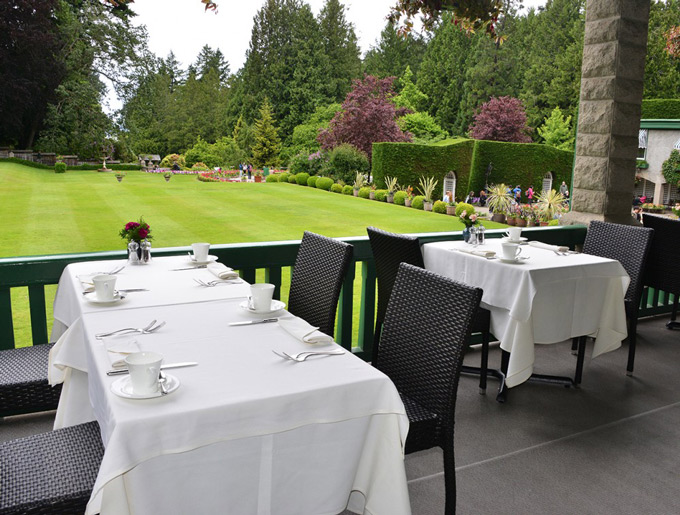 Traditional Afternoon Tea with vegetarian and vegan options are available.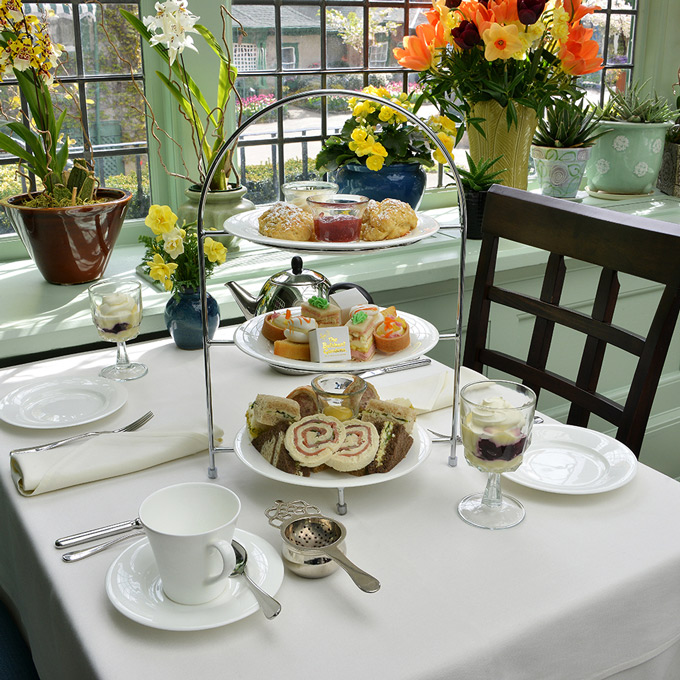 The Butchart Gardens
800 Benvenuto Ave, Brentwood Bay, BC
www.butchartgardens.com/restaurant/the-dining-room
The Teahouse at Abkhazi Garden
The Teahouse at Abkhazi Garden offers Afternoon Tea which showcases regional or Abkhazi Garden-grown produce, complementing the garden's appearance when it is in bloom.
Abkhazi Garden
1964 Fairfield Rd, Victoria, BC
www.abkhaziteahouse.com
La Roux Patisserie
La Roux Patisserie in Chinatown does not formally have an afternoon tea set on their menu but all their delectable treats could easily be incorporated in a DIY afternoon tea set. They have croissants, tarts, cakes, confections and more.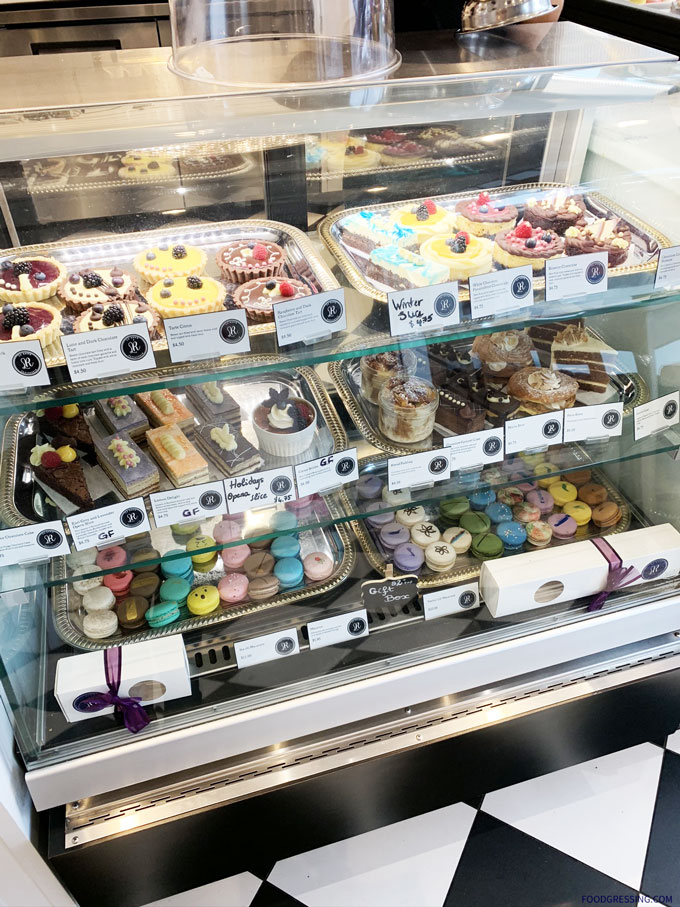 La Roux Patisserie
519 Fisgard St, Victoria, BC
laroux.ca
Crust Bakery
This popular artisan bakery in Victoria serves some amazing elevated baked goods and treats. One my visit to Victoria, I grabbed some of their fruit danishes and plated them on some beautiful bone china plates for a DIY afternoon tea.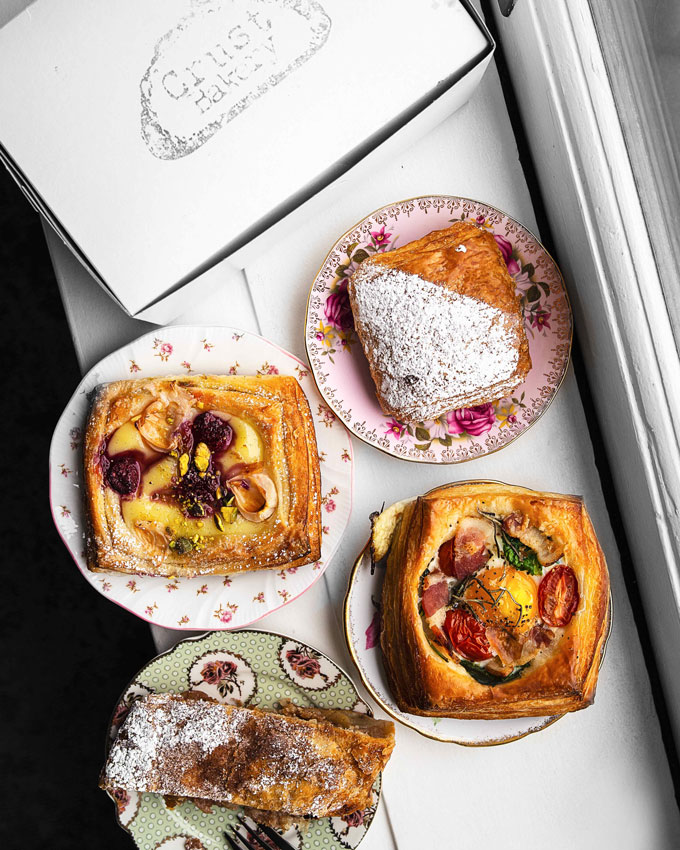 Crust Bakery
730 Fort St, Victoria, BC
www.crustbakery.ca
Traveling to Victoria? Find out the Top 20 Things to Do in Victoria in 2020.