This past weekend, I had the pleasure of attending the 21st annual celebration of food and drink festival in Whistler, Cornucopia.  The Cellar by Araxi kicked it off with the first of the 2017 Intimate Wine Dinner Series.  The theme of the evening was Icons of the Okanagan featuring the glorious wines of the Von Mandl Family Estates.  The dinner showcased top tier wines from iconic Okanagan wineries Mission Hill and CedarCreek, as well as their two newest additions, CheckMate (Chardonnay and Merlot) and Martin's Lane (Riesling and Pinot Noir).  This was a very exciting line up of many rare wines representing the pinnacle of BC vineyards and winemaking.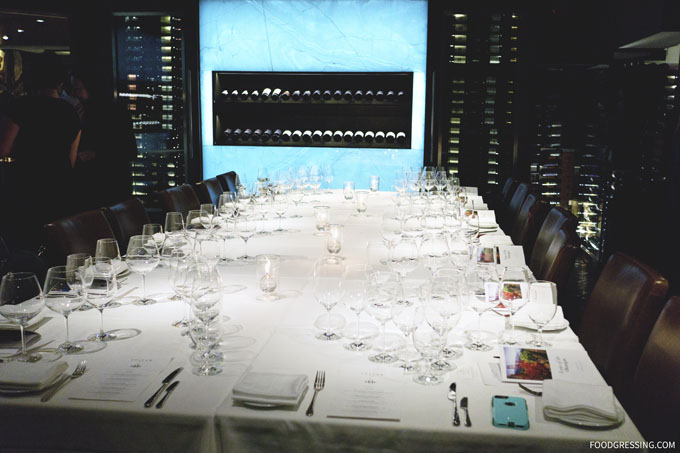 Disclosure:  I attended the dinner as media.  All food and wine in this post were complimentary.
Executive Chef James Watts and Pastry Chef Aaron Heath of Araxi prepared a tantalizing five-course dinner.  Graham Nordin, Mission Hill Family Estate's Director of Wine Educations, was in attendance to discuss the wine pairings.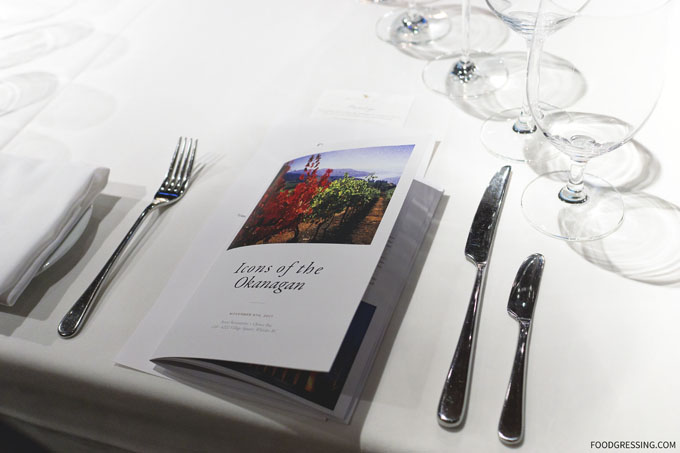 The first course was a red tuna tartare with BC side stripe shrimp tossed with local sweet pepper, chilies, toasted sesame seeds rice crackers and salsa verde.  The pairing was Martin's Lane Fritzi's Vineyard Riesling 2014.
Second course was a grilled octopus with chickpea fritters, chickpea puree, roasted romanesco sauce, olive oil powder and sea salt.  We enjoyed the Checkmate Queen Taken Chardonnay 2014 with this dish.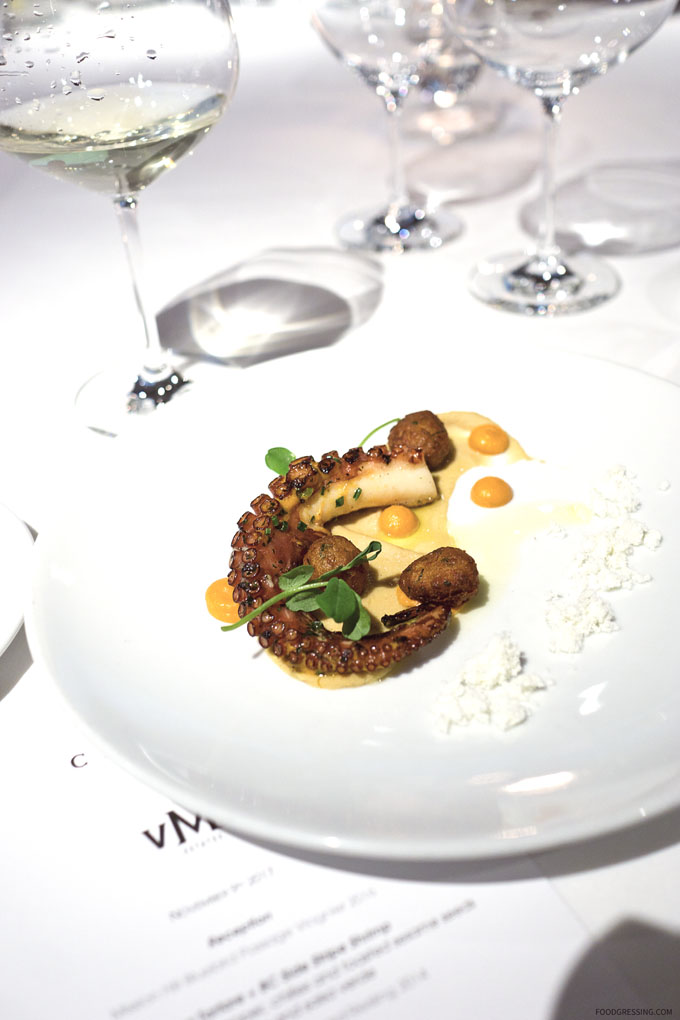 The third course was a luscious, buttery, roasted BC sablefish with caramelized BC endive, North Arm Farm crosnes red wine and spice butter sauce.  The pairing was a Martin's Lane Naramata Ranch Pinot Noir 2014.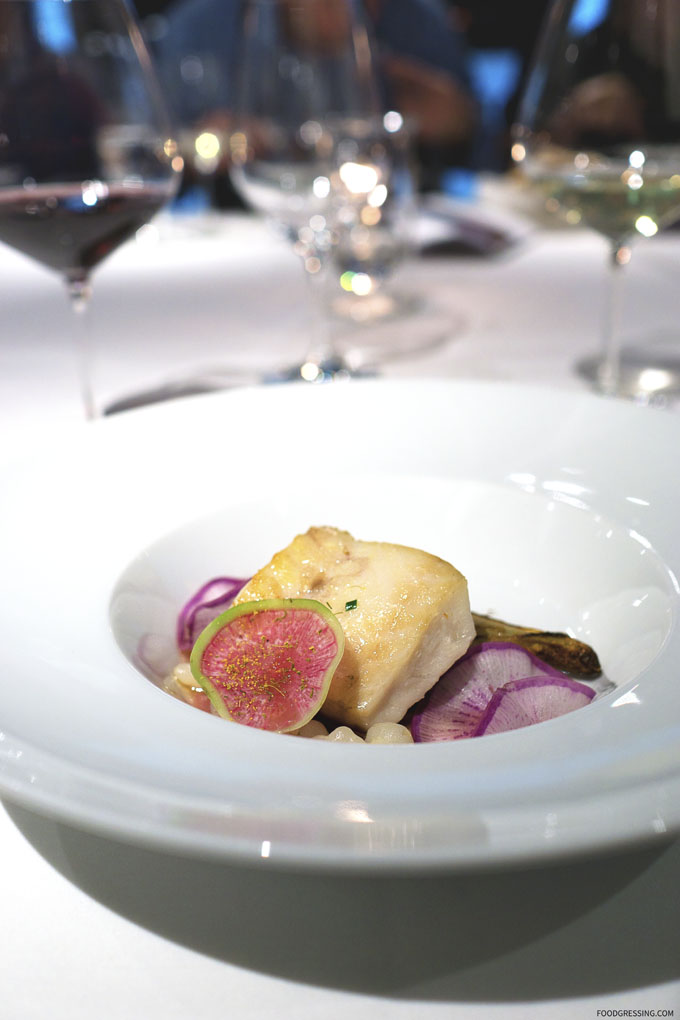 The fourth course was a Brandt Lake Waygu beef shortribs slow cooked with assorted Rootdown Farms carrots, Pemberton beets and herbs.  This was paired with Checkmate Black Rook Merlot 2013.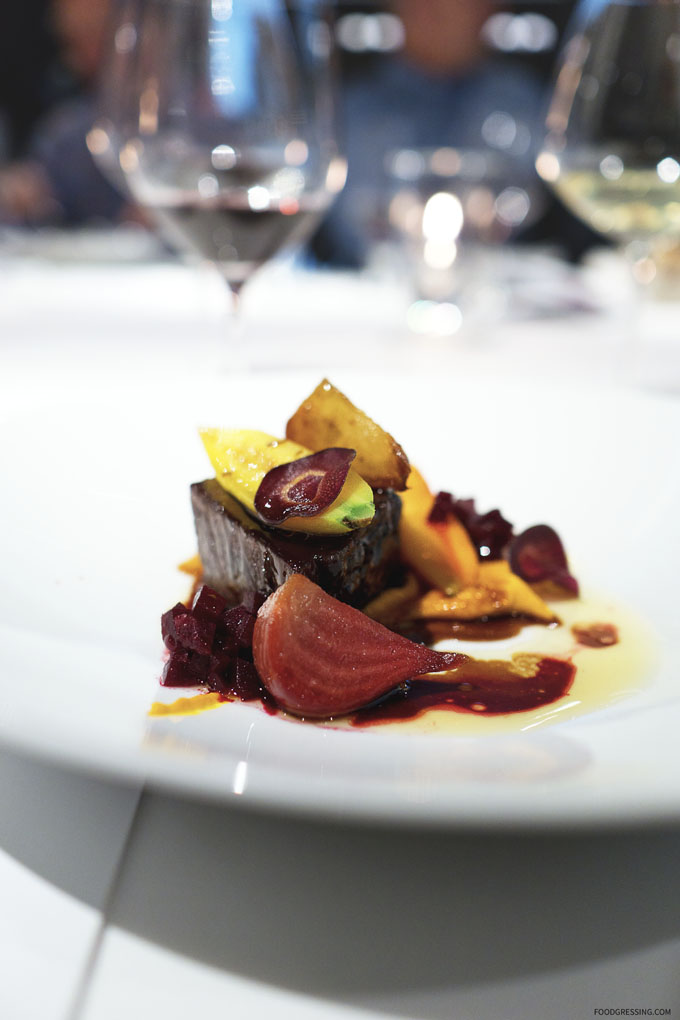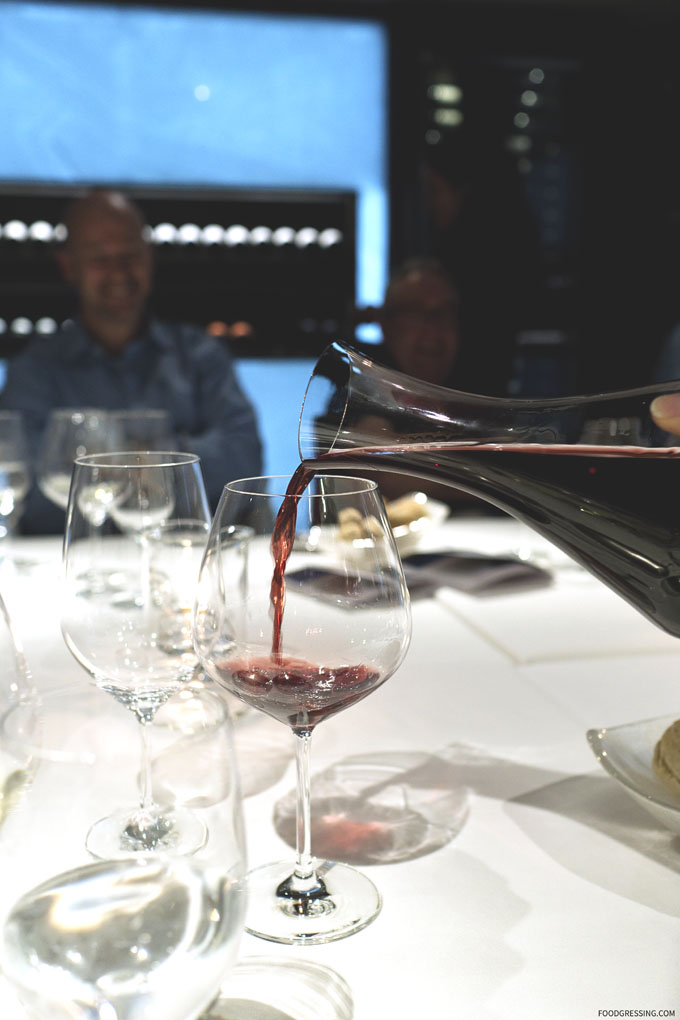 For dessert, an Avonlea clothbound cheddar with green apple puree, pumpkin seed, walnut granola, and Saltspring Island red flesh apples.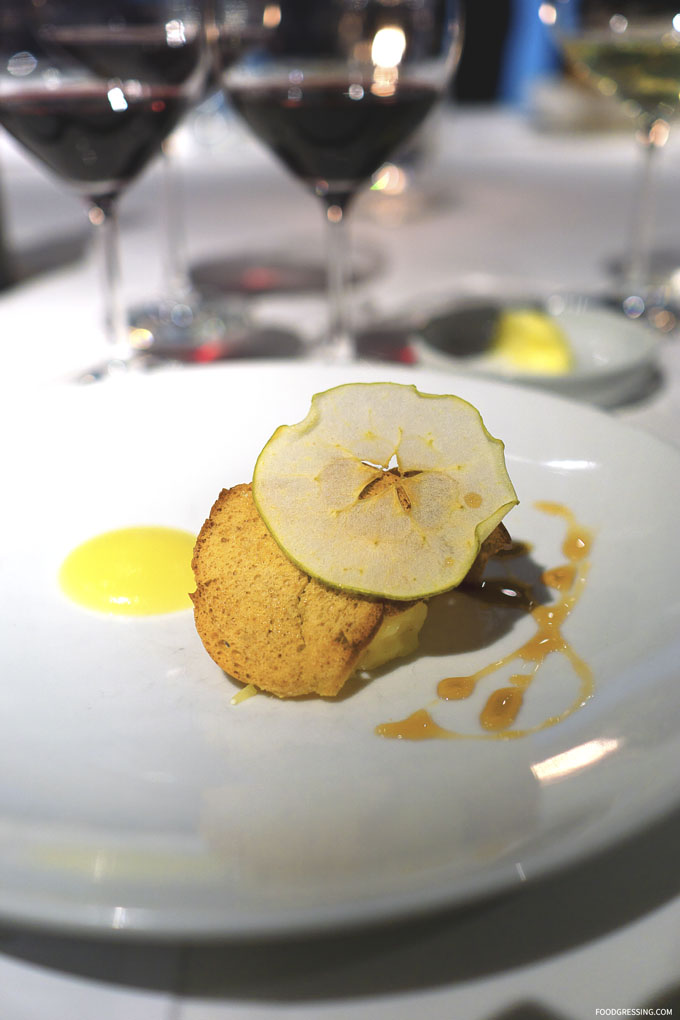 There were two dessert wine pairings: Mission Hill Oculus 2013 and CedarcCreek The Last Word 2013.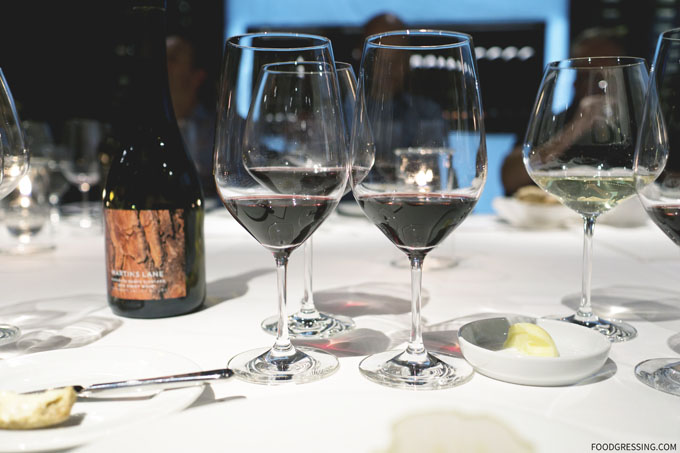 A delectable plate of petit fours to finish off the evening.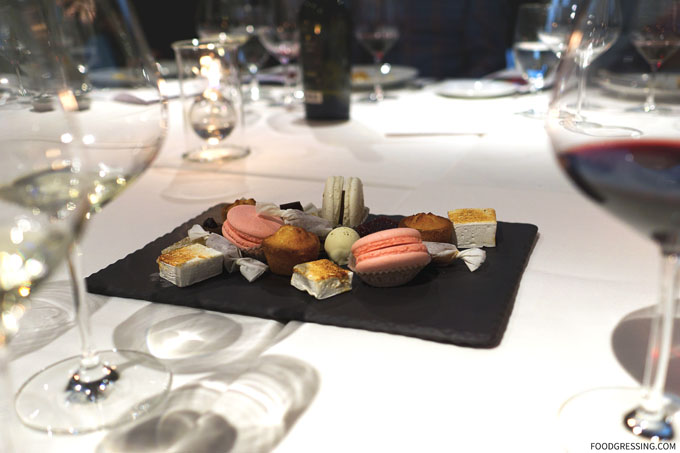 The wine dinner at The Cellar by Araxi was absolutely delicious with perfect wine pairings from the Okanagan.  For more information on other wine dinners at The Cellar by Araxi for Cornucopia, be sure to visit http://whistlercornucopia.com.