Rajio Public House in Point Grey is celebrating their fifth anniversary! This hip, eclectic Japanese Izakaya located by UBC specializes in Japanese tapas and entrees, sushi as well as sake and specialty drinks. The ambiance and menu has some Osaka-inspired elements to it. Rajio is owned by the Tamaru Shoten Restaurant Group and is a sister restaurant to Suika (on West Broadway) and Raisu (on West 4th) and Kingyo (on Denman). It has been a popular place for those who are seeking casual yet adventurous eats.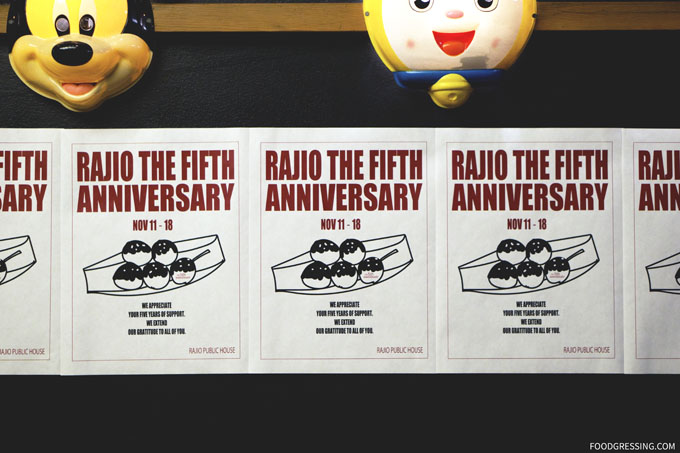 Disclosure: All food and drinks in this review were complimentary. Opinions are my own.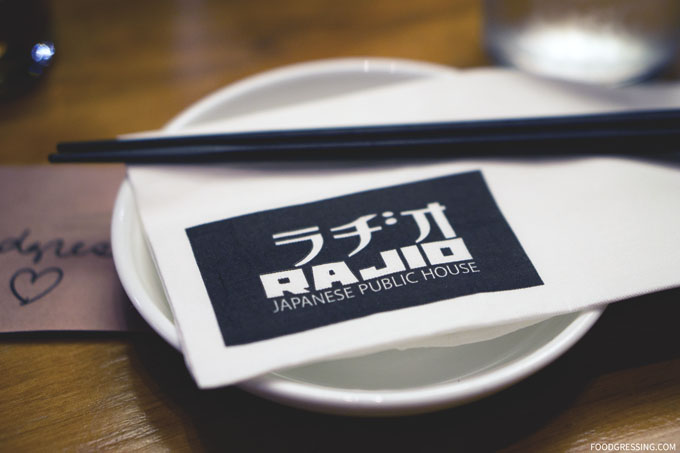 Rajio's Signature Drink is their Homemade Juicy Fruit Punch in a fresh mini watermelon or pineapple. These come in non-alcoholic and alcoholic varieties (rum or pina colada with malibu).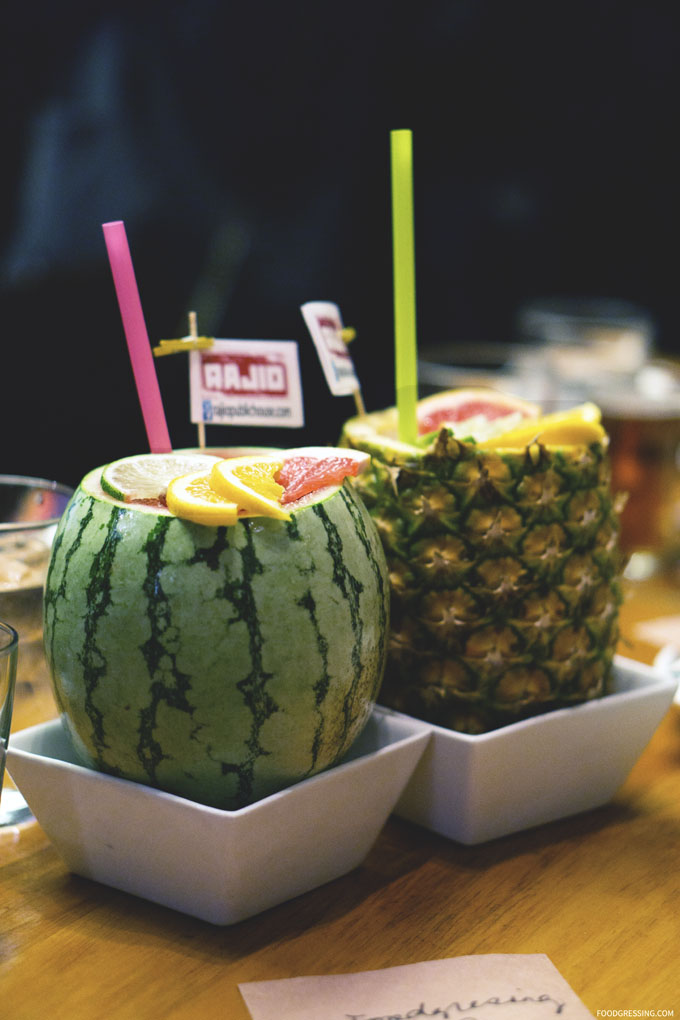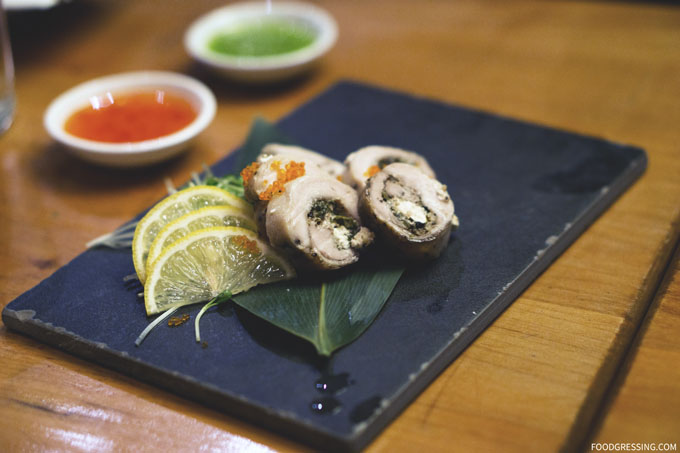 The sashimi platter had 5 kinds of Chef's choice sashimi and was very good. The sashimi was expertly sliced and lent to a bright, clean taste.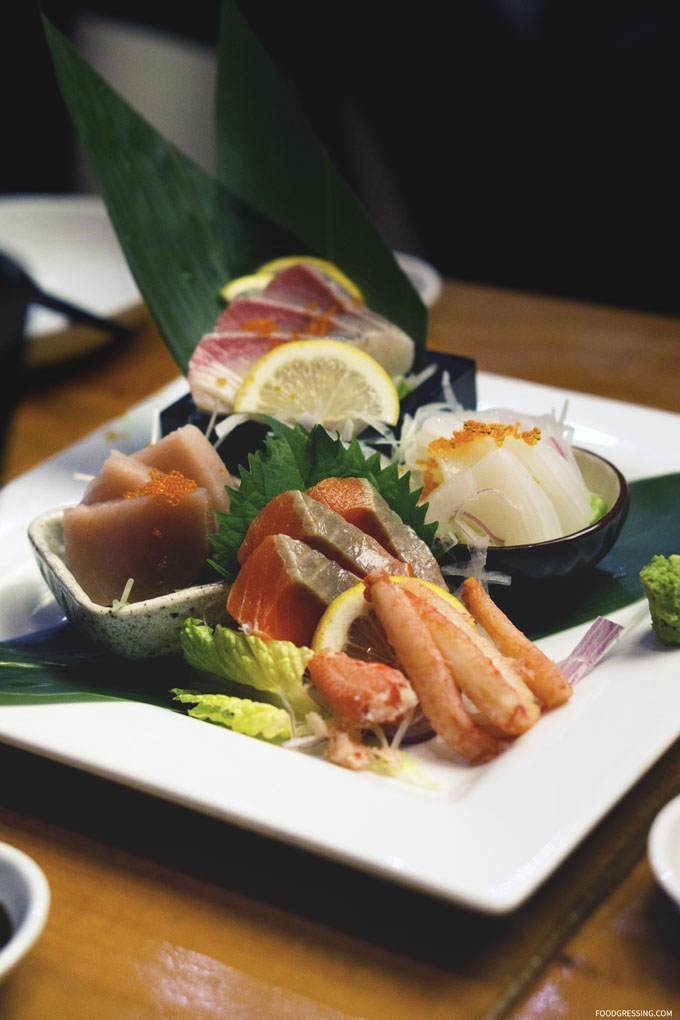 The beef cutlets had an ultra crispy panko coating on the outside and tender on the inside.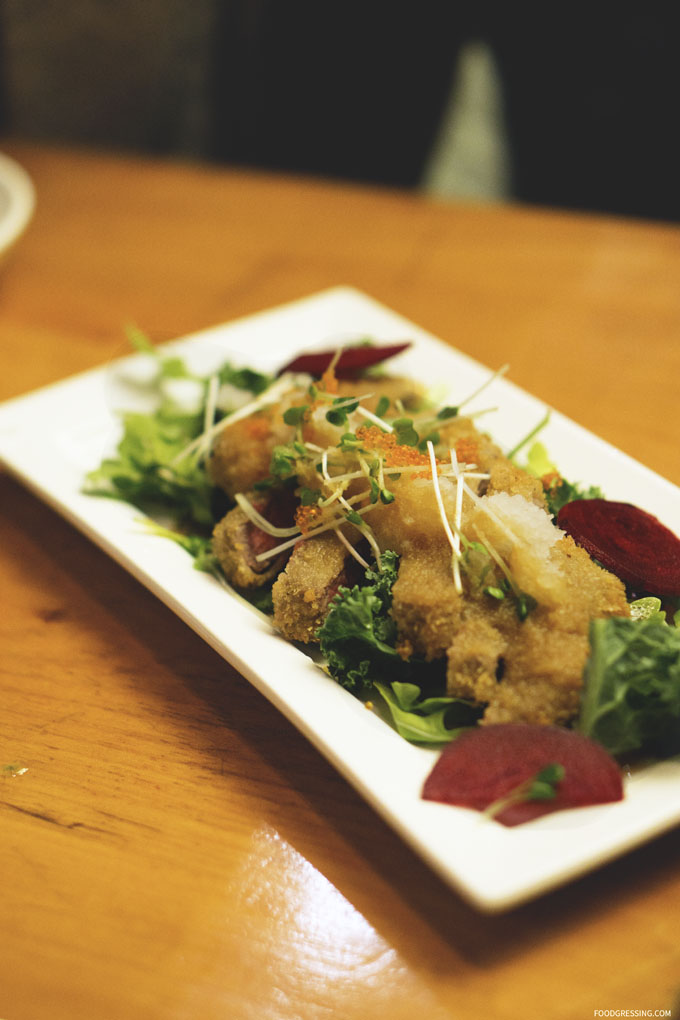 The Yellowtail sushi pressed with shiso leaves also had bright flavours and had a clean taste. The temperature of the rice was also on point being warm and you could feel eat grain of rice against the tongue.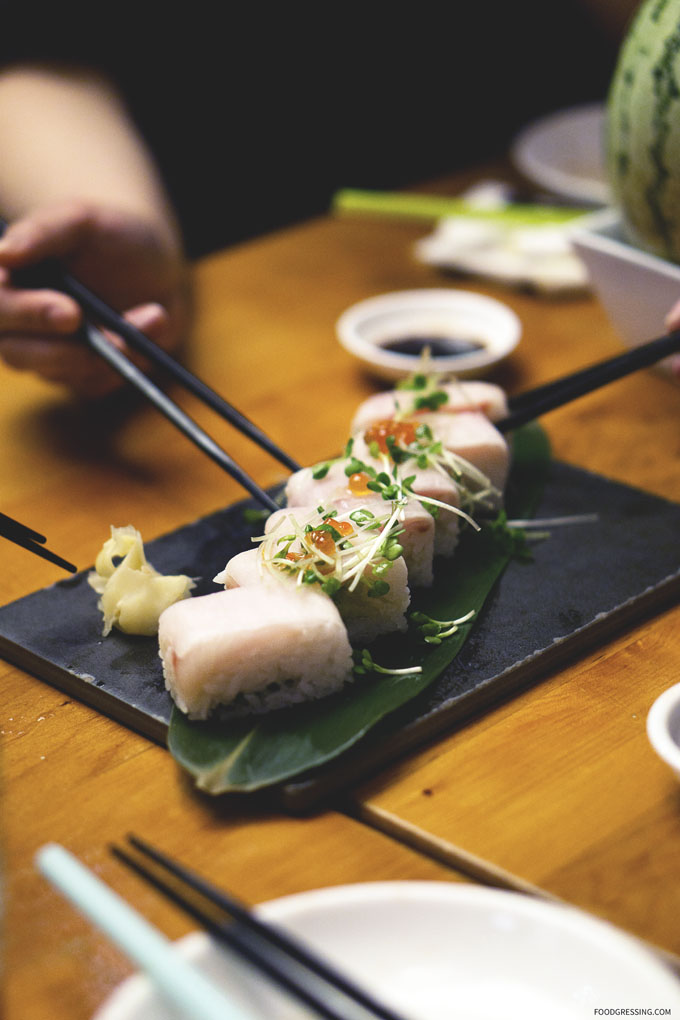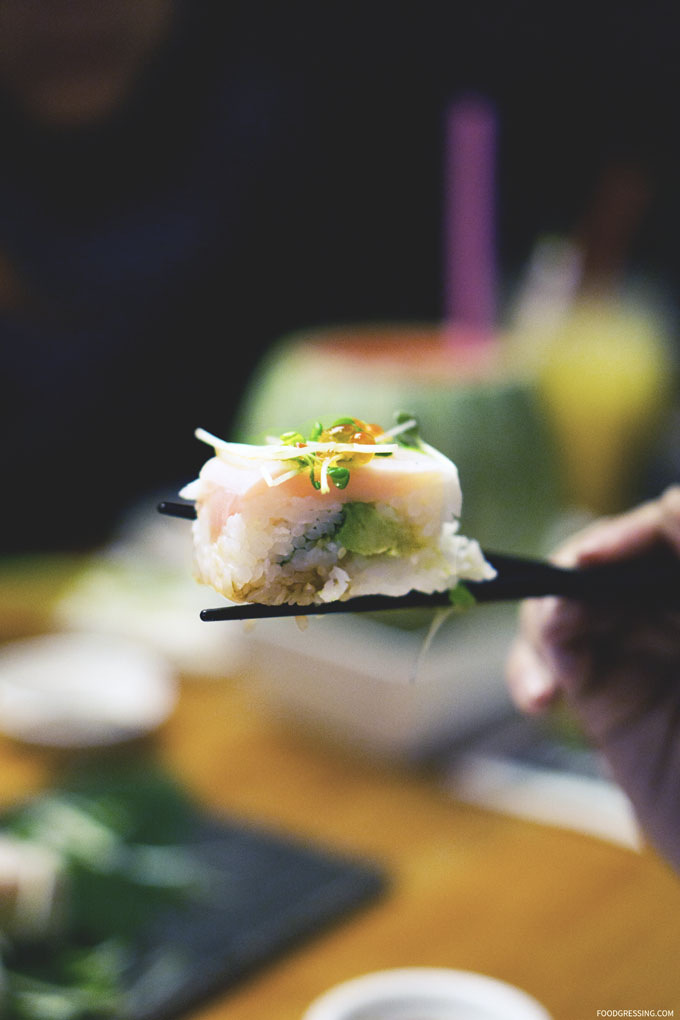 We were then presented with flavourful, rich, and succulent beef short ribs. We're talking fall-off-the-bone melt-in-your-mouth tender ribs. Very very good.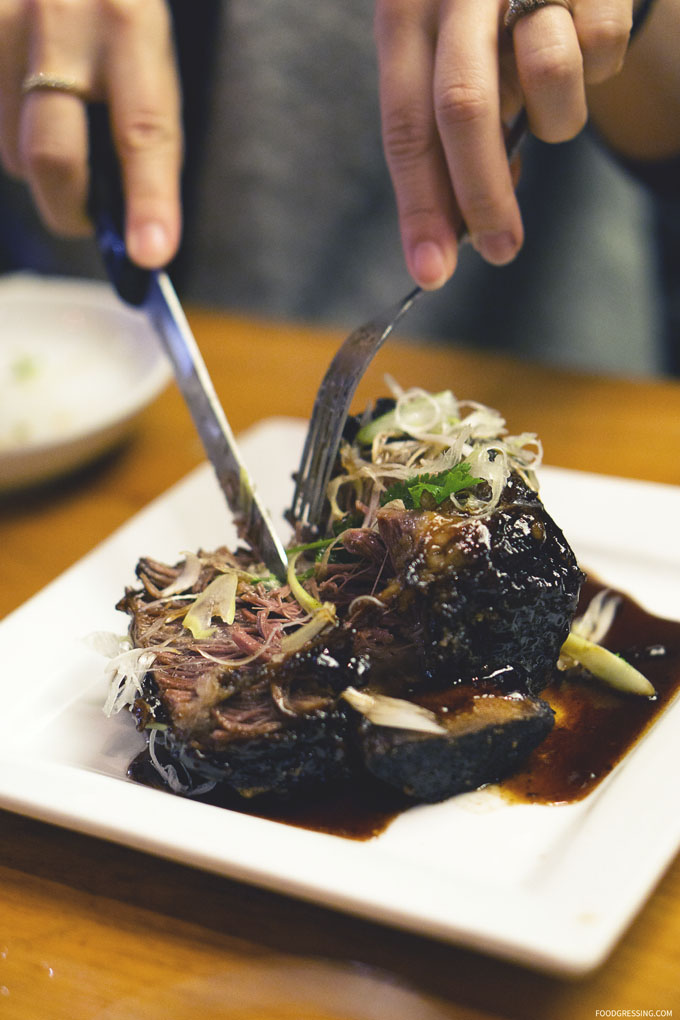 We also tried the sea urchin and oyster rice. I don't enjoy uni myself but others seemed to like it. It smelled and tasted a bit too much of the sea for me.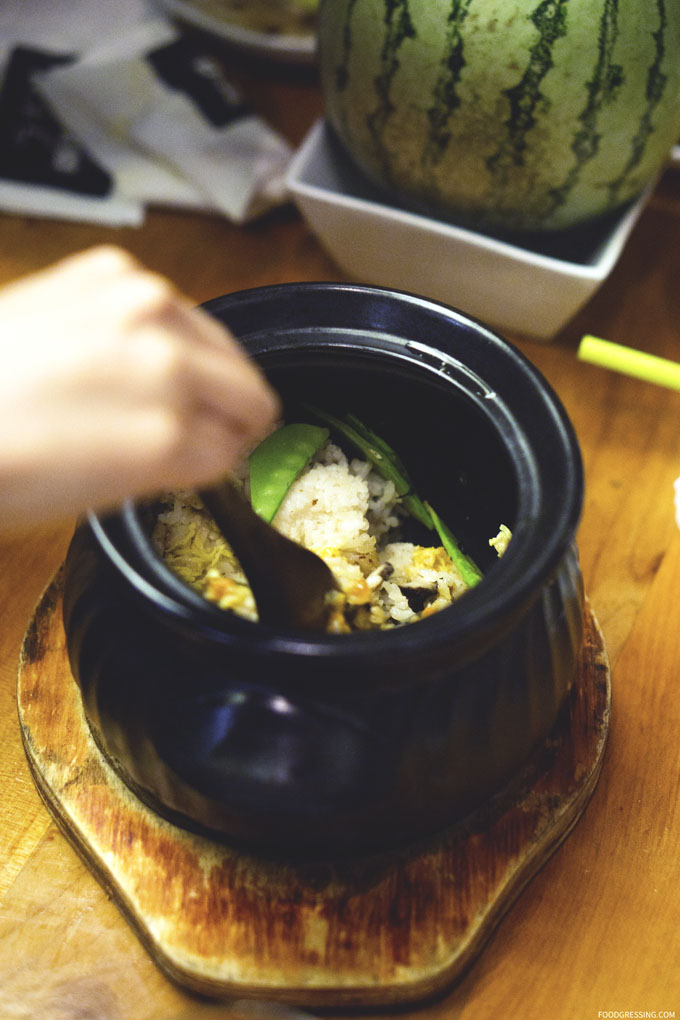 Rajio also specializes in Osaka-style kushikatsu, which are deep-fried skewers. These come in meat, vegetable and seafood varieties. I tried the shrimp one and enjoyed the crispy, light panko coating.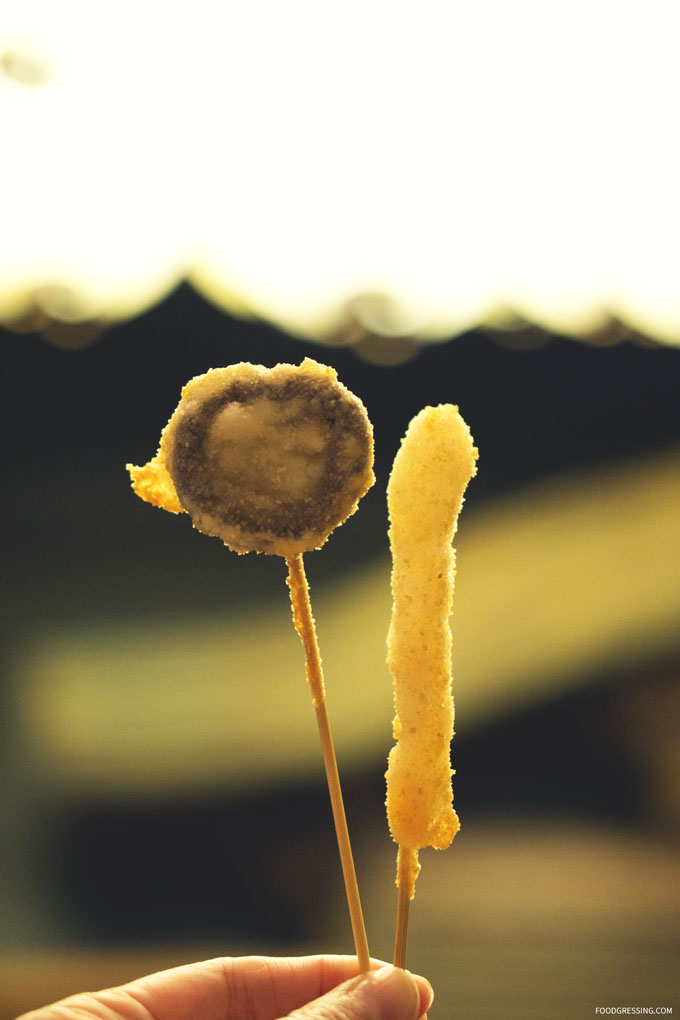 Overall Impression
Rajio has some tasty and interesting eats on their limited anniversary menu. It's only on from November 11 – 18 so be sure to check it out before it's gone. My favourite items from the menu were the kushikatsu, beef short ribs, sashimi platter and Yellowtail sushi. Rating: 4/5
Rajio Japanese Public House
Address: 3763 W 10th Ave, Vancouver, BC
Website: ‎www.rajiopublichouse.com/