Last month, I had the pleasure of being a media judge for Vancouver Foodster's Pasta Challenge.  It was through the Pasta Challenge that I had come to know about Apero Kitchen, an chef-owned and operated restaurant in West Vancouver's Ambleside neighbourhood.  Apero's menu specializes in Mediterranean flavours with a focus on Italian cuisine.  On the menu are family-style pasta dishes like Penne Bolognese and Mushroom Ravioli as well as entrees like Blacked Salmon and Steak and Frites.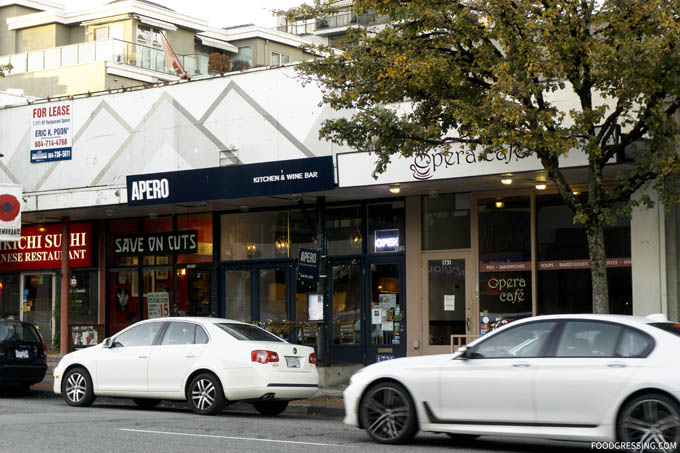 The interior of Apero exudes an old world Italian charm.  Cozy and inviting, the restaurant ambiance makes it a great place for an intimate dining experience.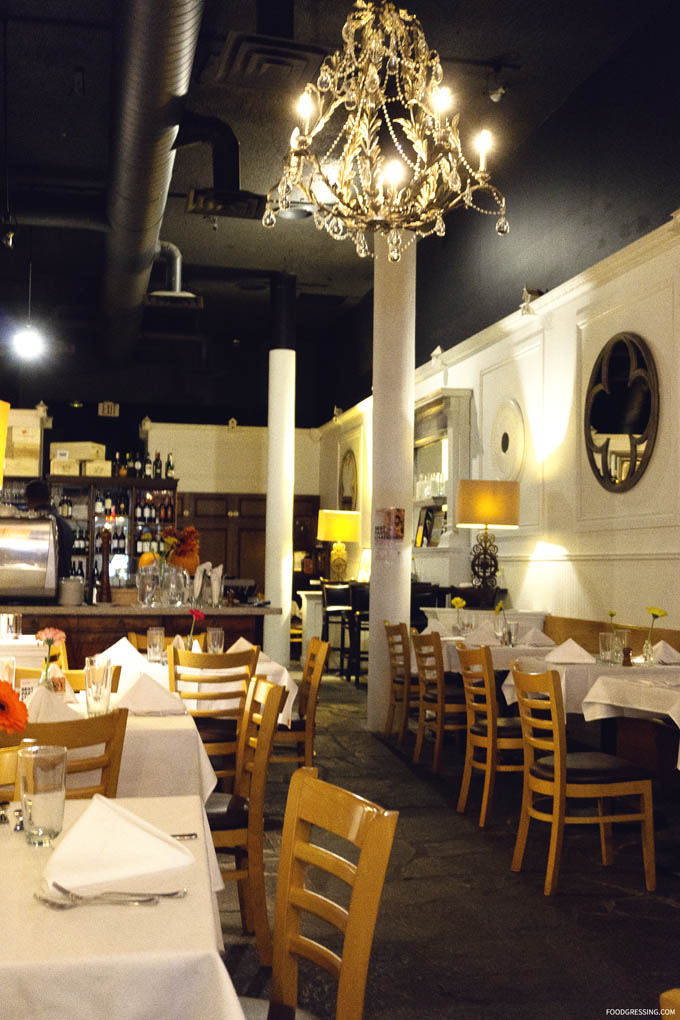 What We Tried
Disclosure:  All the food in this review were complimentary.  Opinions are my own.
My guest for the evening was Hanson of Nosh and Nibble.  To start, we were offered complimentary bread and olive oil.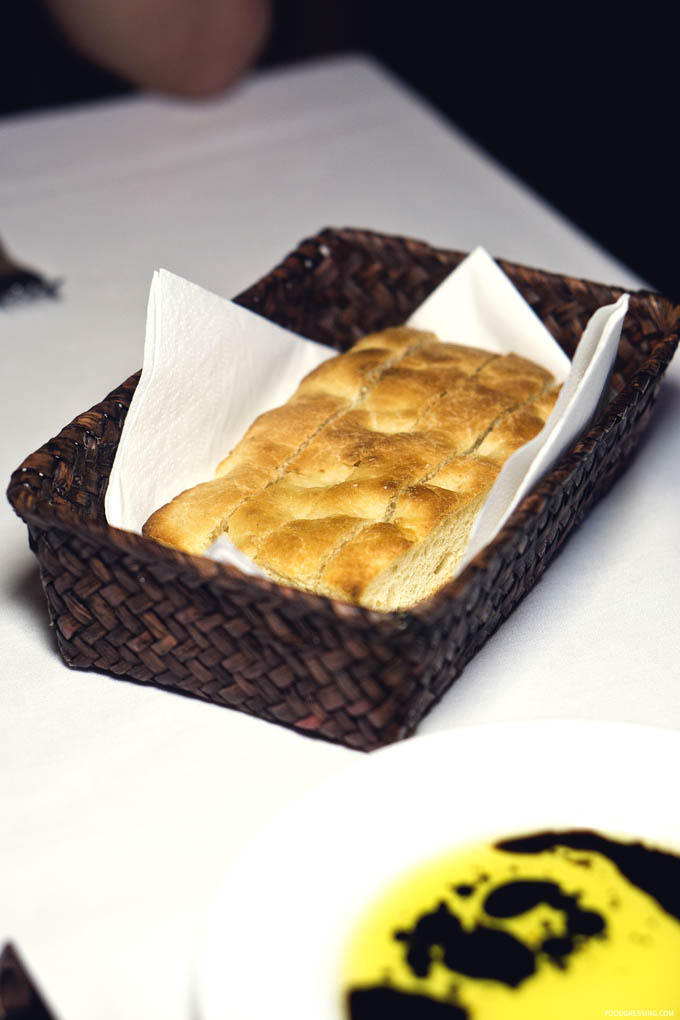 For the appetizer, we were given Fried Homemade Gnocchi with spicy tomato sauce.  These were absolutely delicious and incredibly addictive.  I loved how soft and pillowy the gnocchi were along with their nicely crisp exterior.  The fried version is certainly a more unique take on gnocchi and I would love to have this again.  I highly recommend this as an appetizer.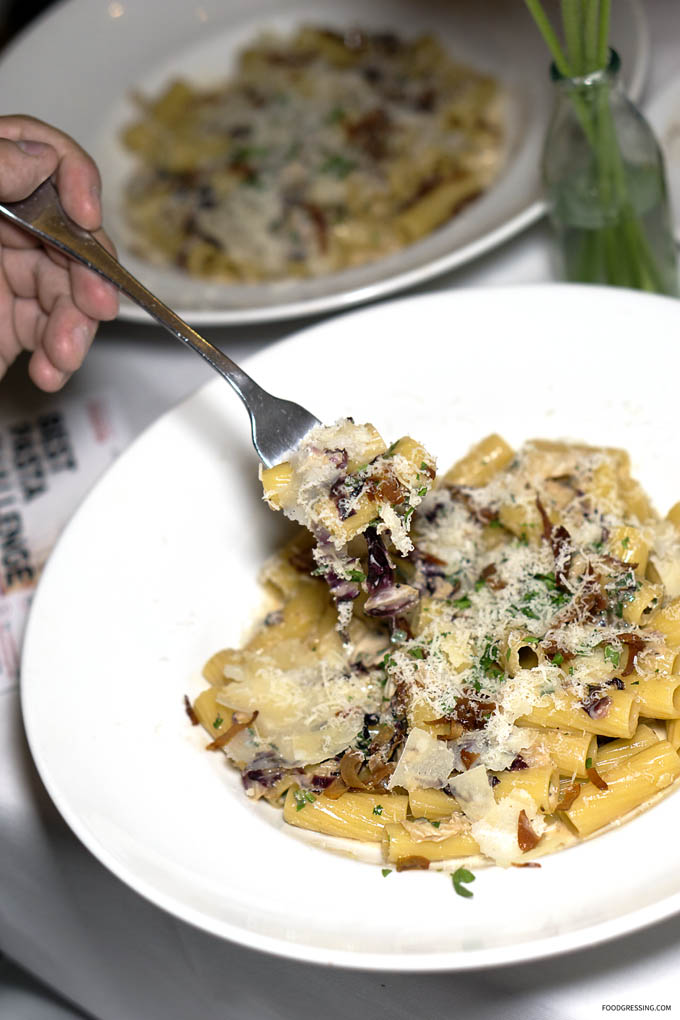 Next, I tried the Pasta Challenge participating dish from Apero Kitchen, the Rigatoni Vecchia Romagna.  This featured rigatoni with garlic, braised radicchio tossed in a brandy cream sauce and topped with crispy prosciutto and parmigiano. The savory sauce was exquisite and I loved the crispy bits of prosciutto.  The parmigiana was freshly shaved at tableside.  The rigatoni was perfectly al dente.  And for $20, I found the dish was very filling and satisfying.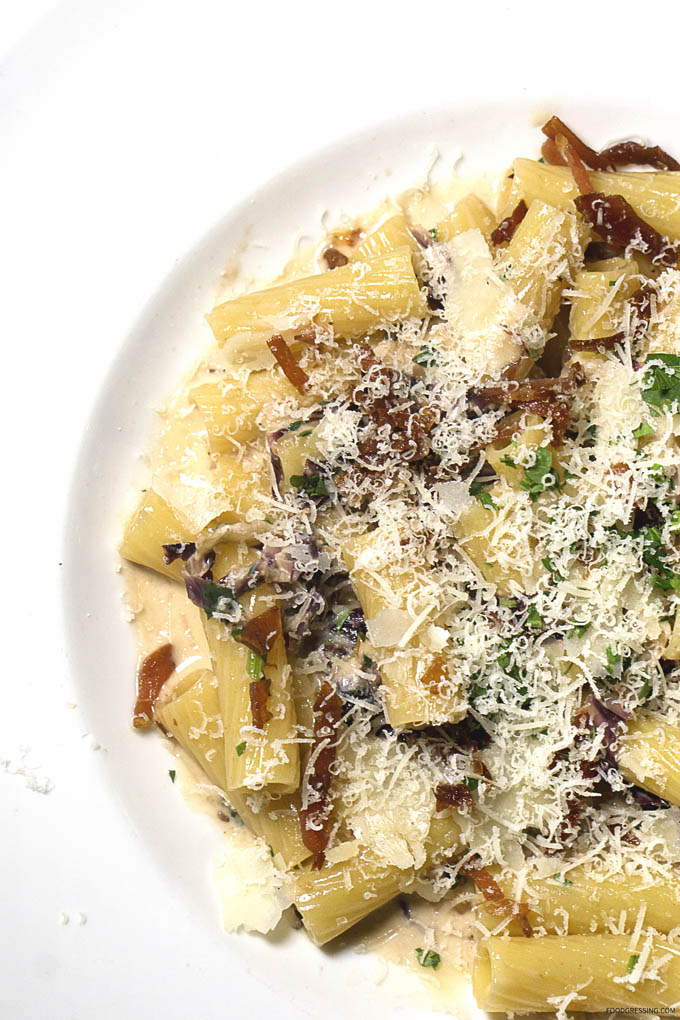 Last but not least, a Tiramisu for dessert.  Creamy, silken and rich, but not too sweet.  Apero's version was very good.  The only thing I thought could be better was the texture as I found it to be a bit too soft.  Flavour-wise, the dessert was on point.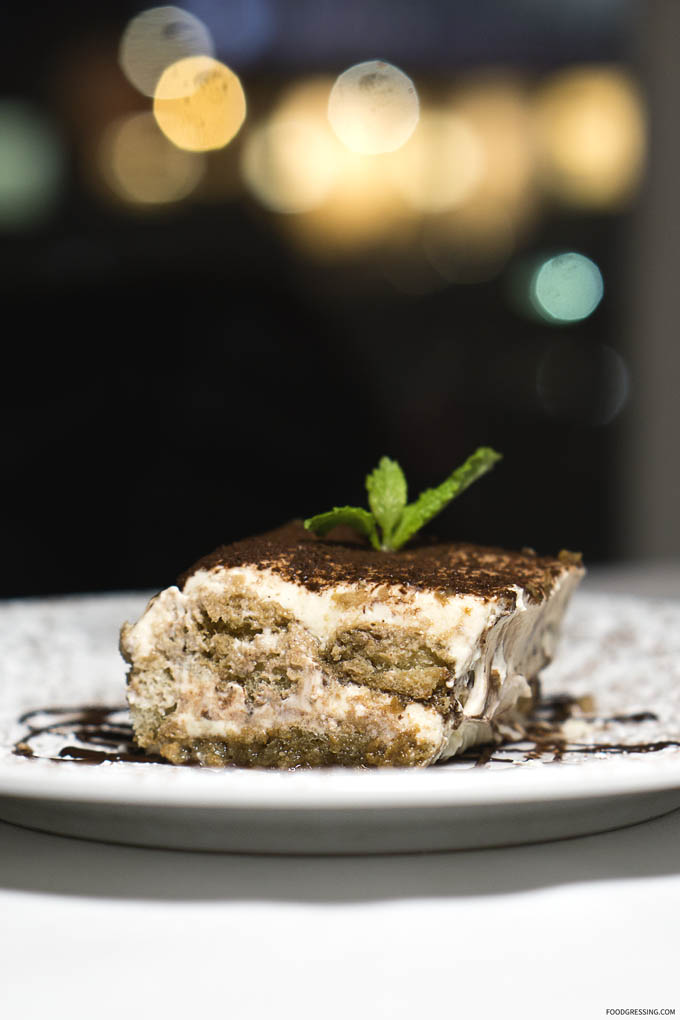 Overall Impression of Apero Kitchen
I very much enjoyed the charming, warm and inviting atmosphere at Apero Kitchen.  Owner and Chef Haymo Elzenbaumer is a delight and he enjoys meeting his guests.  Based on the pasta dish I tried, I'd be interested in their pasta dishes.  Be sure to get the Fried Homemade Gnocchi when you visit.  You won't be disappointed.  Rating: 4/5
Apero Kitchen
Address: 1735 Marine Dr, West Vancouver, BC
Website: https://aperokitchen.wordpress.com/