The 3rd Annual Water Street Cafe Crab Fest is now on until August 2nd. Chef Alan Tse and his team have sourced fresh BC Dungeness Crab to be featured on this menu.
Disclosure: I was invited for a media tasting of the menu.
Guests can enjoy crab dishes such as Crab Bisque, Crab Salad, Crab Cake, Crab Avocado, in a Surf & Turf and weekend brunch features including Crab Benny and Crab Cakes Benny.
The Crab Avocado was a light refreshing dish with Pacific rock crab, baby shrimp, preserved citrus,l fennel, arugula, and saffron aioli.
The Crab Benny – a brunch favourite – came with free range eggs, house made focaccia, crushed avocado, crispy potatoes, and hollandaise sauce.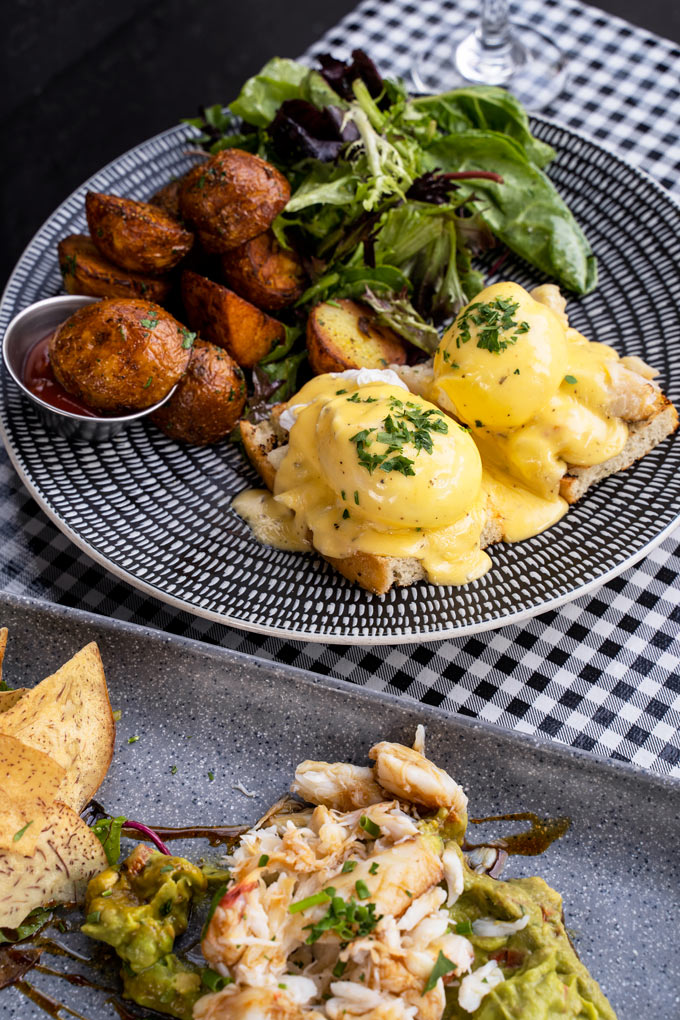 Check out the Crab Fest menu before it ends August 2.
Water Street Cafe
300 Water St, Vancouver, BC
www.waterstreetcafe.ca