Vashti Rose Ice Cream is a popular, locally owned and operated artisan ice cream shop in Port Moody.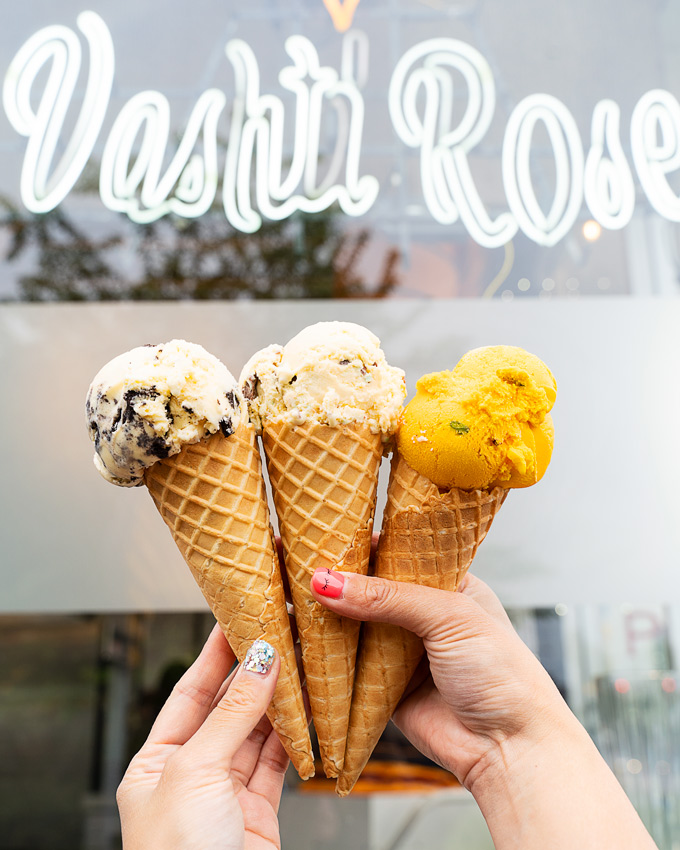 Their made-from-scratch dairy and vegan ice creams are noted to be made with just a handful of fresh ingredients. Each flavour is a celebration of some of the world's best artisan producers and farmers both local and from around the world.
Their classic scoops are simply crafted with fresh organic milk and organic cream, organic cane sugar, and organic egg yolks.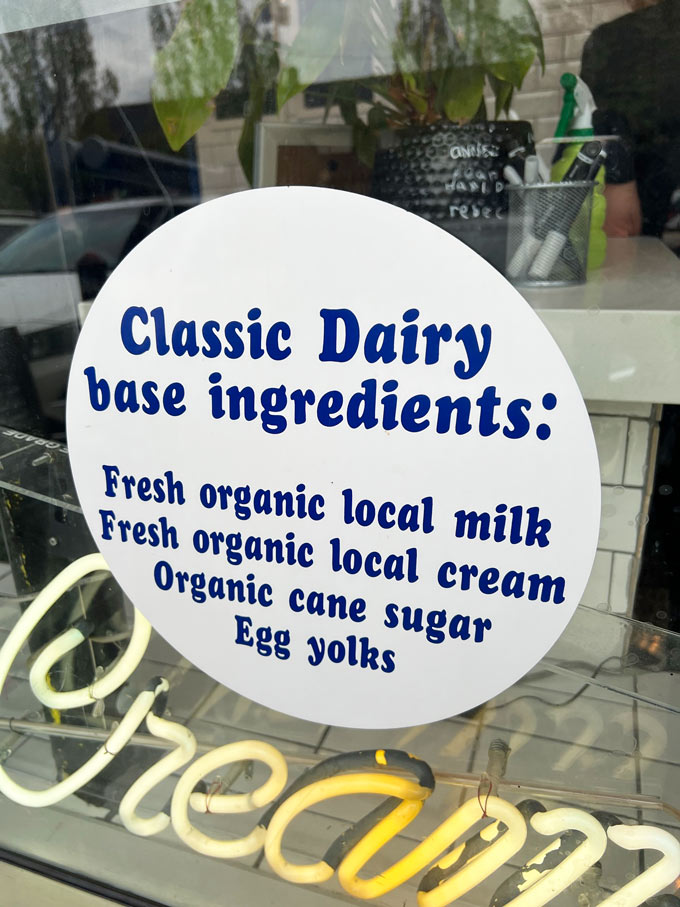 Meanwhile, the vegan flavours are made with house-made cashew milk, organic coconut milk, organic extra virgin coconut oil, organic cane sugar, pure cocoa butter, and organic carob bean.
Some of their unique flavours include Strawberry Marshmallow; Mango Lasi; Sour Cherry Chocolate Chip; Lemon Shortbread and more. There are gluten-free options as well.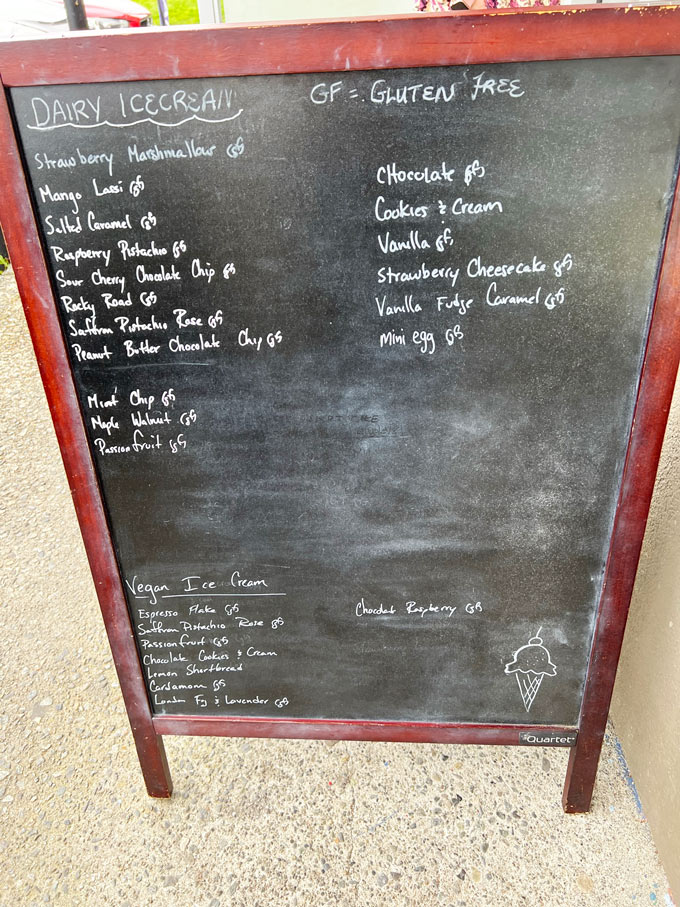 One scoop is priced at $5.50, two scoops $8, a flight of 3 scoops is $12 and a pint is $15.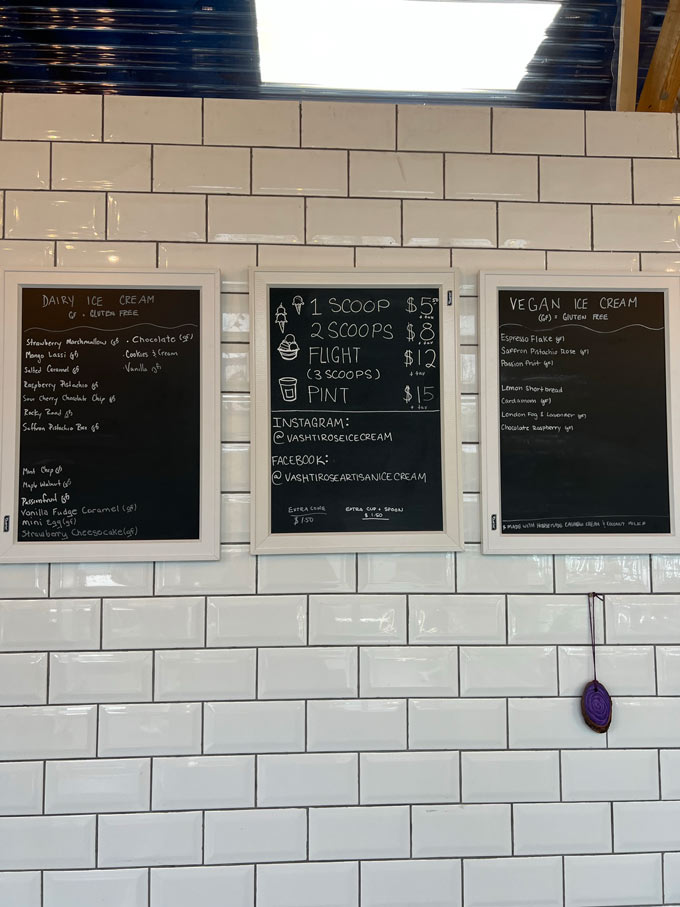 We tried their Cookies n' Cream; Mini Eggs; and vegan Saffron Pistachio. The flavours were rich and decadent but natural and not artificial tasting. The inclusions (cookies, crushed Cadbury eggs; and real pistachios) were great. I absolutely loved the Saffron Pistachio – very floral and I love the bits of pistachio in it.
Friendly ladies working the front. There is no sitting area inside but there is some covered areas to stand and eat as well as some outdoor tables and seating.
I would recommend giving them a visit!