Vancouver Wellness Show 2020 returns February 1 & 2 at the Vancouver Convention Centre with the goal of helping Vancouverites achieve their healthiest, most holistic selves.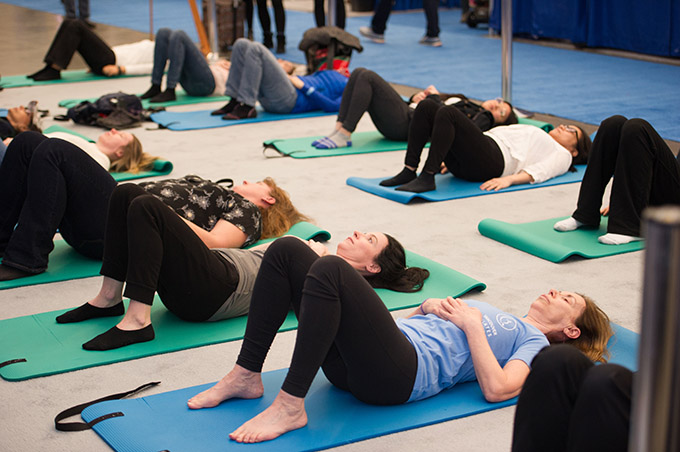 The Wellness Show is the largest showcase dedicated to nutrition, fitness, physical and emotional well-being. This year's show features 250 exhibitors, 100+ speakers, cooking and fitness demonstrations.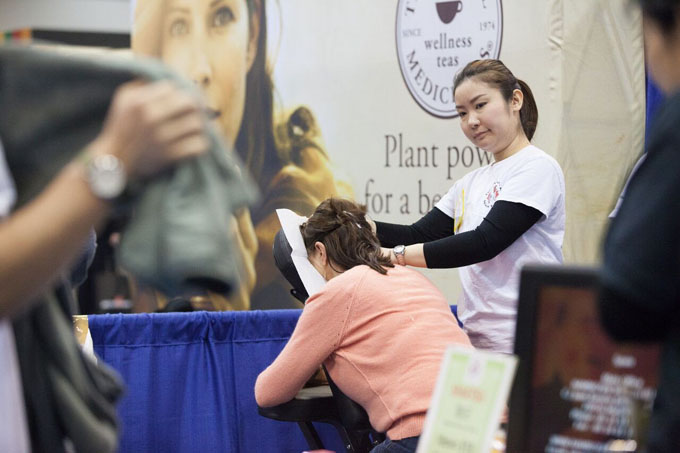 The show includes exhibitors, speakers and demonstrations on a diverse range of health and wellness topics, including nutrition, exercise, beauty, healthy aging, alternative and holistic therapies, mental well-being, healthy kids and green living, all under one roof, and for one low ticket price.
---
Vancouver Wellness Show 2020 Stages
There are 5 stages including the following:
Healthy Families: supporting children's immunity, how to eat for your DNA, what herbal teas are right for your ailments, ancient herbs for modern life, families and addiction.
Fitness Demonstrations: yoga, Pound Rockout Workout and Dai Manuel's 30 Minute Fitness Manifesto.
Women and Wellness Presentations: hormones, anti-aging, light bladder leakage, adrenals and stress, and Breast Cancer.
Living Well Seminars: burnout, how to manage stress naturally, ADHD management tools, IV Therapy, Force Balance for managing chronic pain.
Celebrity Cooking Stage: featuring Dawn Doucette of Douce Diner, Christian Kuehnel of Bauh
---
New at Vancouver Wellness Show 2020
New features at the show this year include:
Farm to Table BC, an organization that brings healthy, local, culturally appropriate and sustainable food practices into classrooms. They'll be demonstrating tower and microgreen gardens, as well as having games and activities for kids.
Dragon Boat BC will be demonstrating the physical, spiritual and emotional benefits of the sport.
Nintendo will be on hand so you can experience their Ring Fit Adventure game for the Nintendo Switch. It's an active video game that drops you into a fantasy world, but you must defeat your enemies by jogging, sprinting and kicking. It's a virtual game with a real-life workout!
---
There's always lots to see, do and eat at The Wellness Show! Last year over 20,000 visitors came through our doors, and of those attendees, the vast majority spent a minimum of 4 hours exploring, sampling and learning.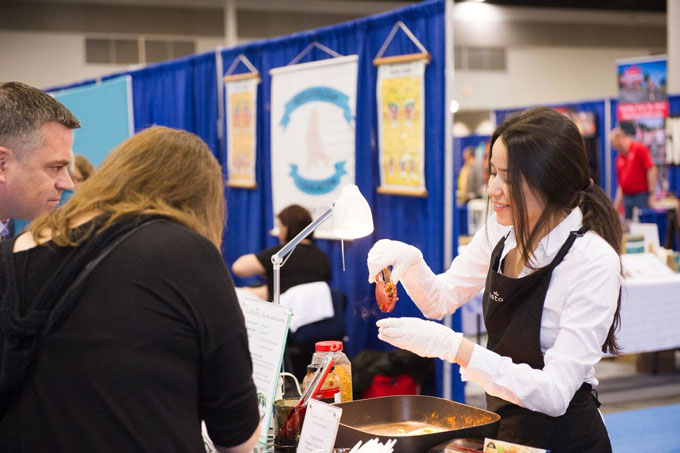 ---
Vancouver Wellness Show 2020 Details
Date/Time: Saturday, February 1 , 2020 (10 am – 7 pm); Sunday, February 2, 2020 (10 am – 6 pm)
Location: Vancouver Convention Centre West (New Convention Centre), 1055 Canada Place, Vancouver
Tickets: $14.50 General Admission, $12.50 Seniors 65+ / Students with valid ID, $6.00 Children (5 and under free), and $20.00 2 – day, all access pass. Tickets are available online at thewellnessshow.com, or at the door.