Another famous Taiwanese bubble tea brand has made its way to Metro Vancouver.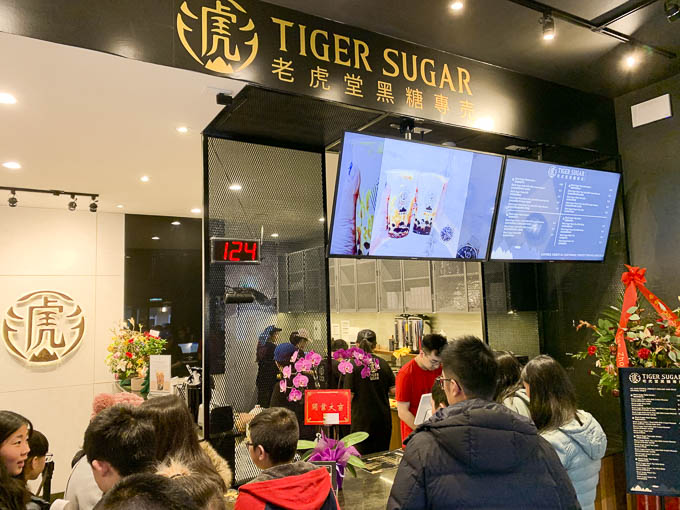 The much anticipated, Tiger Sugar, which specializes in brown sugar pearl milk drinks opened last month in Richmond at #2-8271 Westminster Highway.
The opening was met with a long lineup which shows that Vancouverites insatiable appetite for bubble tea.
The name "Tiger Sugar" is based on funky streak patterns of brown sugar which contrasts the fresh milk in the drink.
---
Tiger Sugar Vancouver Menu
The menu at Tiger Sugar is simple and focused. You cannot customize for the sugar level, amount of ice or toppings compared to other bubble tea brands.
They have 4 series: Black Sugar Boba, Black Sugar Pearl, Black Sugar Tea Latte, and Black Sugar Tea. Drinks are priced between $5.50 and $6.50.
"Brown sugar" or "black sugar" are the same and both refer to the use of brown sugar syrup.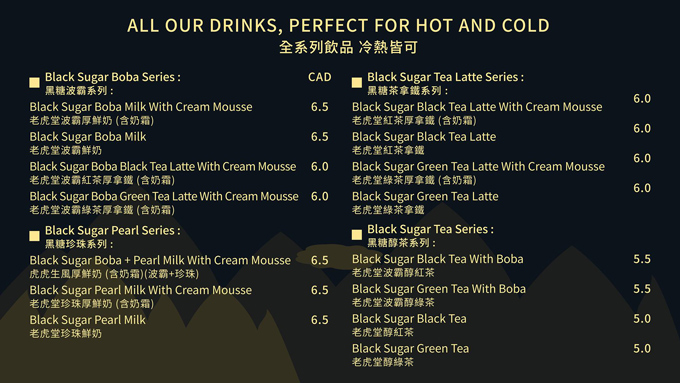 ---
What's the difference between "boba" and "pearl?"
Boba is regular-sized tapioca and pearls are mini-sized.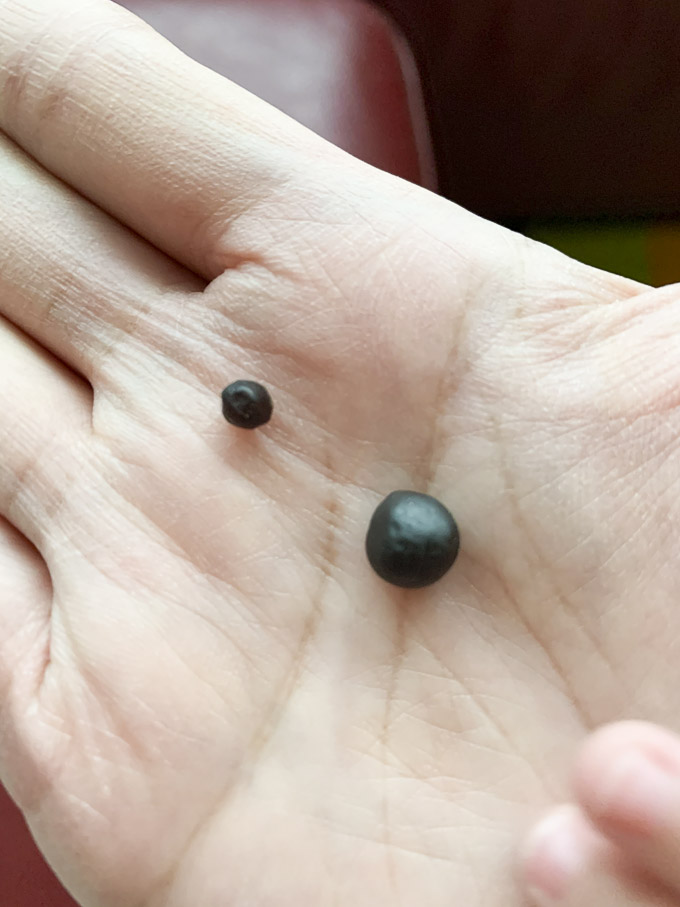 ---
Shake Your Drink 15 Times Before Drinking It
Tiger Sugar recommends shaking the drink 15 times before you start drinking it. I believe it's to make sure the flavour is even throughout the cup.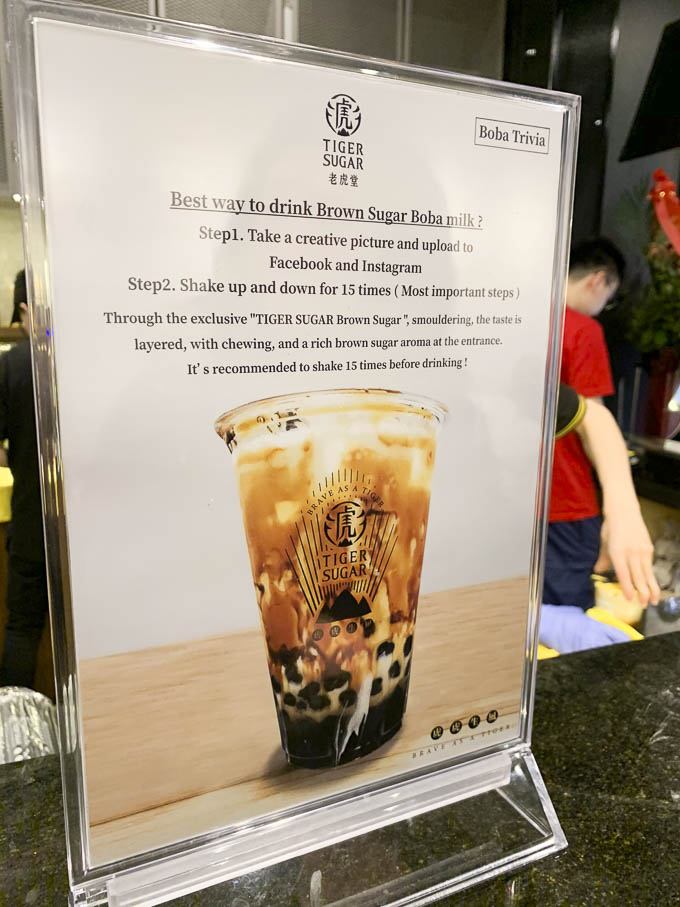 Why 15? I'm guessing that Tiger Sugar has strictly tested the exact number times the drink needs to be shaken in order for the brown sugar to be mixed properly.
Because you know, there is a huge difference between undershaking it at 14 times and overshaking it at 16 times. This is serious stuff.
Of course, please do shake it before inserting the straw. Makes sense, right?
---
What I Tried
I had Black Sugar with Cream Mousse with Boba Milk ($6.83) in one as well as the Pearl Milk version ($6.83); they tasted the same except I enjoyed the small-size pearls.
The pearls were on point being soft and chewy and properly cooked on the inside.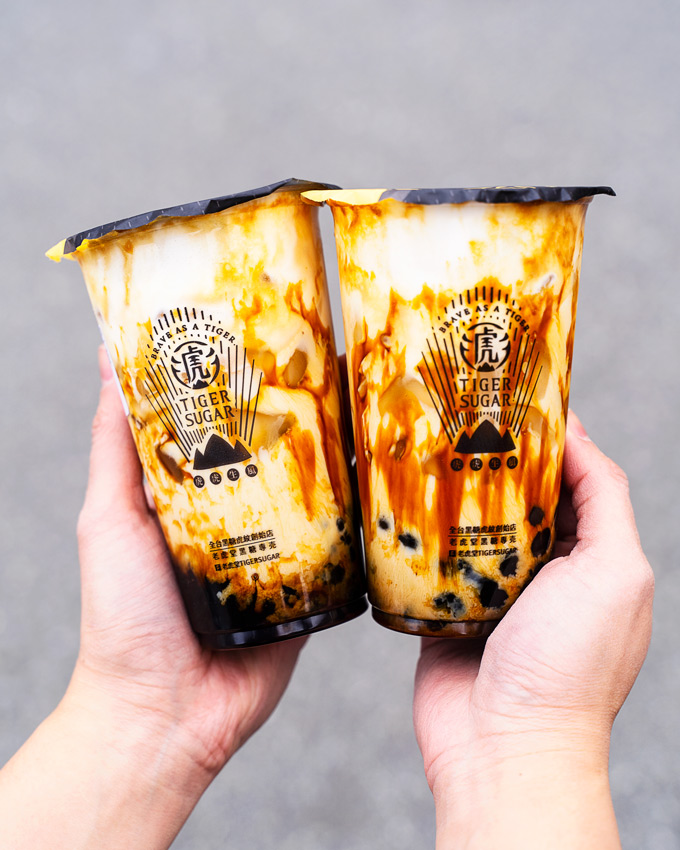 The drink was sweet but less rich compared to Xing Fu Tang. Because of that, I like would visit Tiger Sugar rather than Xing Fu Tang. I liked the caramelly flavour from the brown sugar in contrast with the fresh milk taste.
The Black Sugar Black Tea ($6.30) was also very good even without pearls. I enjoyed the deep, nutty flavours along with the sweetness of the brown sugar.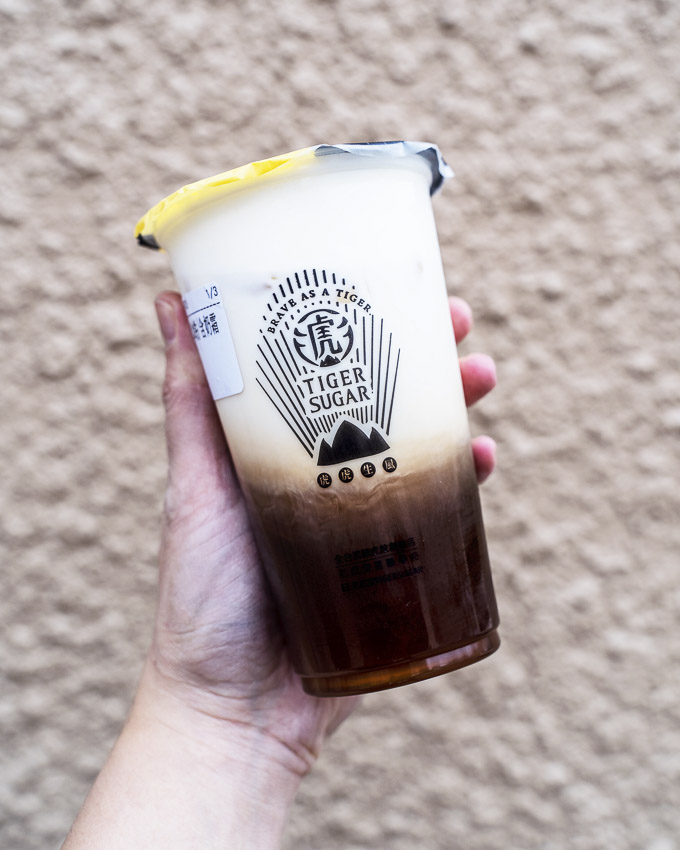 ---
The Wait
There was a line when I got there and it took 15 minutes for me to get to the top of the line. After ordering, I got my drink within 5 minutes. So, the longest part was just waiting for everyone to order.
---
Overall Impression
I enjoyed the three drinks I ordered from Tiger Sugar. It's a simple menu but they seem to do it well. I'd be interested in returning in the future. Rating: 4.5/5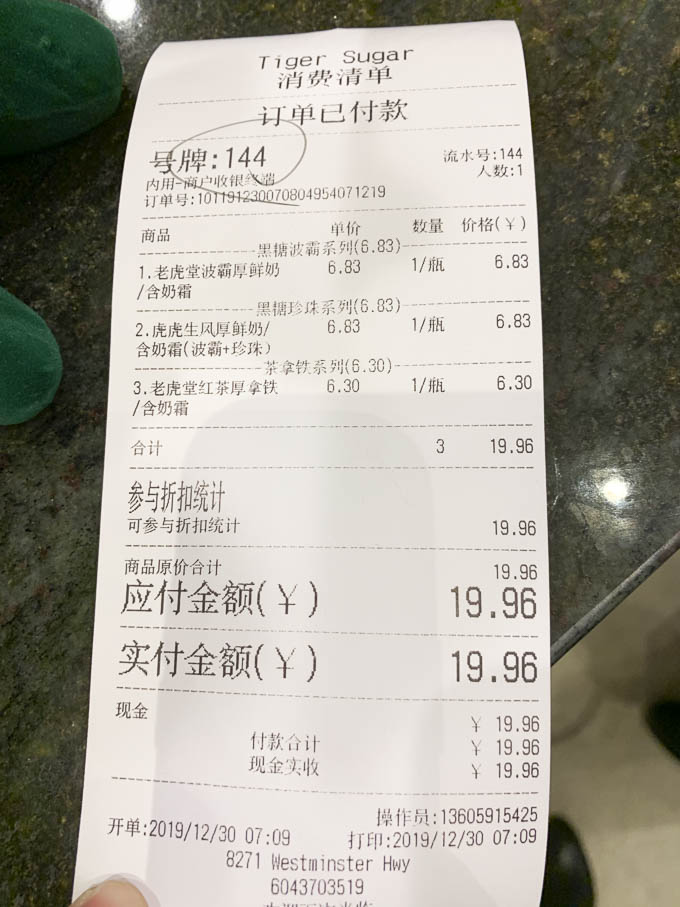 Pro tip: If you want to take a picture of your Tiger Sugar drink, you need to do it immediately because the pretty stripes disappear fast.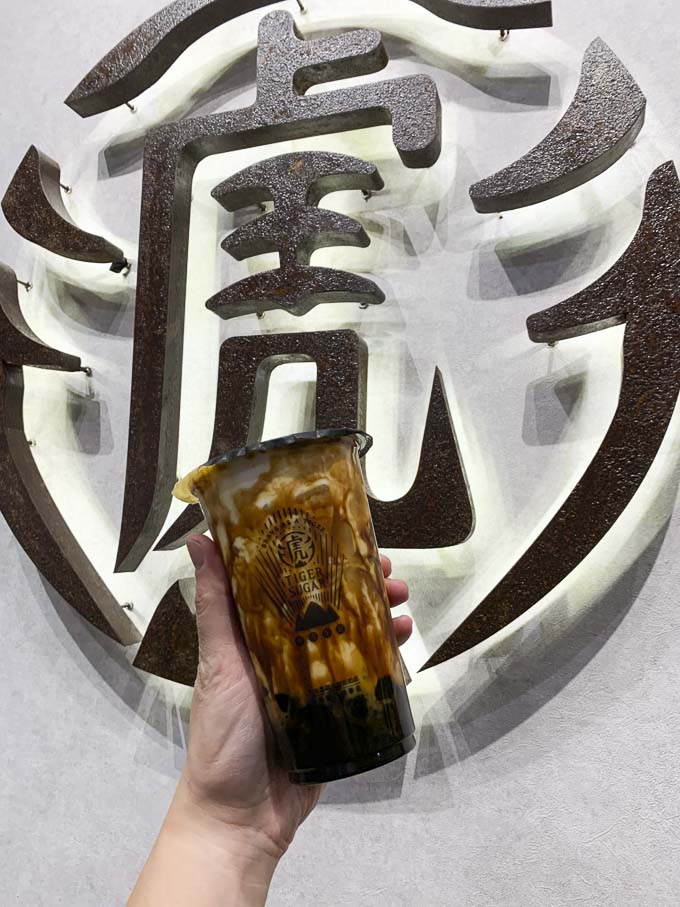 Tiger Sugar Vancouver
#2 – 8271 Westminster Highway
www.instagram.com/tigersugarvancouver/